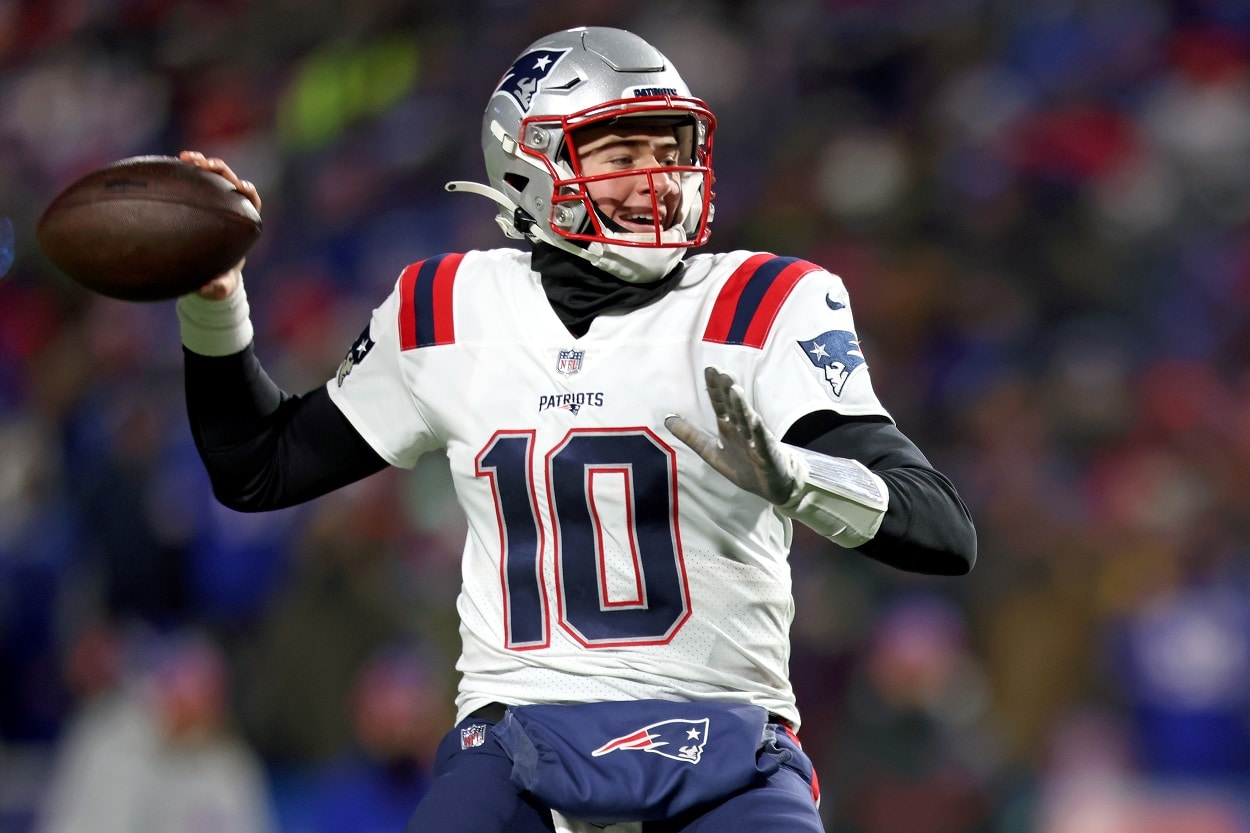 New England Patriots: The 7 Most Important Players for Bill Belichick in 2022
A look at the seven most important players for the New England Patriots in 2022.
Somehow, the man who saved Tom Brady and Bill Belichick from suffering three straight Super Bowl defeats before getting benched in the biggest game of the season just three years later looks primed to play a significant role for the New England Patriots in 2022.
After all, based on the team's current crop of cornerbacks, Malcolm Butler clearly has an opportunity to earn the top spot on the depth chart over the summer. In fact, it will be a major disappointment if the 32-year-old doesn't win a starting job over the likes of Jalen Mills, Joejuan Williams, and fourth-round rookie Jack Jones. 
Butler will reveal just how much he has left in the tank once training camp begins, but he isn't the only recognizable roster member with enormous expectations on his shoulders. When factoring in positional value, talent level, cost, and schematic fit, here are the seven most important Patriots players for 2022, starting with someone who boasts big-time breakout potential.
7. Christian Barmore, DT
Widely viewed as the best defensive tackle in the 2021 NFL Draft, Christian Barmore slid to the second round due to concerns about his work ethic and maturity. Although the former Alabama standout only recorded 1.5 sacks, he showed a knack for collapsing the pocket and applying pressure on opposing quarterbacks. But after playing 55% of the defensive snaps as a rookie, the pressure is on the 6-foot-4, 310-pound lineman to become more of an every-down force in 2022. 
Given their lack of inspiring options at defensive tackle, the Patriots desperately need Barmore to become more consistent against the run and finish more plays in the backfield. Luckily for New England, he has all the physical tools necessary to make a significant leap.
And if the powerful second-year pro puts it all together, he could very well earn his first of several Pro Bowl selections. However, Belichick's defense will be in serious trouble if Barmore doesn't develop into a more well-rounded player this season.
6. Jonnu Smith, TE
Bill Belichick the GM tried to set Bill Belichick the coach up for success by signing the top two tight ends on the market in 2021. Unfortunately for the latter, the former paid a premium for a player who posted pedestrian totals of 28 catches for 294 yards and one touchdown. So, after flopping badly during his first season in Foxborough, Jonnu Smith faces tremendous pressure to make his boss look brilliant for giving him a $50 million free-agent contract. 
At his best, the 6-foot-3, 248-pounder gives quarterbacks an athletic pass-catching option with dynamic run-after-the-catch ability. Plus, Smith is by no means a pushover as a blocker. While Hunter Henry excels in the red zone, it's his running mate who should be doing damage in the middle of the field.
New England needs Smith, who has the fourth-highest cap hit on the team, to earn his paychecks by defeating linebackers and safeties in the passing game and helping open holes for Damien Harris, Rhamondre Stevenson, and the rest of the running backs.
5. Josh Uche, OLB
Will the real Josh Uche please stand up? Better yet, maybe the Patriots should let him put his hand in the ground and operate as a true edge rusher. Ultimately, though, Uche faces a true make-or-break year as he tries to cement his case as a long-term fixture in Foxborough. 
A second-round pick in 2020, the athletic linebacker has flashed intriguing pass-rush potential. However, due to a combination of injuries and Belichick's commitment to deploying veterans like Dont'a Hightower, Jamie Collins, and Kyle Van Noy, Uche remains a bit of an unknown.
However, if the Patriots plan on playing in the postseason again, they must figure out how to maximize the third-year pro's physical gifts. With Matthew Judon representing the only established pass rusher on the roster, Uche needs to rise to the occasion and start wreaking havoc in the backfield, too.
4. Malcolm Butler, CB
Who would have imagined Malcolm Butler would ever suit up for Bill Belichick again? Furthermore, who would have imagined that the Patriots' top option at corner in 2022 might just be the player Belichick essentially let walk out the door after the 2017 season? That's the reality of the situation, and it speaks volumes about all parties. 
On the one hand, Butler has a chance to show he's not finished, and perhaps he'll get some vindication for his infamous benching in Super Bowl 52. At the same time, the fact he appears in line to play significant snaps says a lot about Belichick's shaky personnel decisions in recent years. At the end of the day, though, Butler has familiarity with the system, plenty of motivation, and (hopefully) the physicality to make life tough for opposing wideouts.
If he's lost a step and can't keep up with the league's younger, faster playmakers, the Patriots could get torched more often than not.
3. Matt Judon, OLB
Although he tailed off at the end of the season, there's no doubt Matt Judon provided the Patriots with a fantastic return on their investment. Belichick's top free-agent signing immediately earned his teammates' respect for his leadership and strong play on the field.
And after leading the team in sacks (12.5) and quarterback hits (25), the three-time Pro Bowler should be expected to at least match those numbers again. After all, he's getting paid quite handsomely to harass opposing signal-callers. 
As the highest-paid player on the roster, Judon must justify his $16.5 million cap hit by being a force all season long. Whether it was injuries or being overworked, the veteran outside linebacker watched his production slip down the stretch. But if the Patriots want to make a legitimate run at the Lombardi Trophy, they must get an All-Pro-type year out of their best defensive player.
2. Trent Brown, OT
They don't come bigger than Trent Brown. And in order for New England to put up big point totals on a consistent basis, the 2018 version of the towering tackle needs to show up every week. When healthy, focused, and in shape, the 6-foot-9, 380-pound lineman can overwhelm defenders with relative ease. However, Brown has a lengthy injury history and has never been known for his reliability. 
Obviously, though, he enjoys playing for Belichick, and it seems like the business-first approach in Foxborough suits him well. Based on his usage in OTAs and minicamp, Brown appears destined to man the left tackle spot, which means he'll be tasked with protecting Mac Jones' blind side. Can the veteran play at a Pro Bowl level after spending the last few seasons on the right side? Or will the Patriots run into protection issues?
It's a bit scary to put so much on Brown's shoulders, but the lack of proven options at tackle makes him the second-most important player to the team's success in 2022.
1. Mac Jones, QB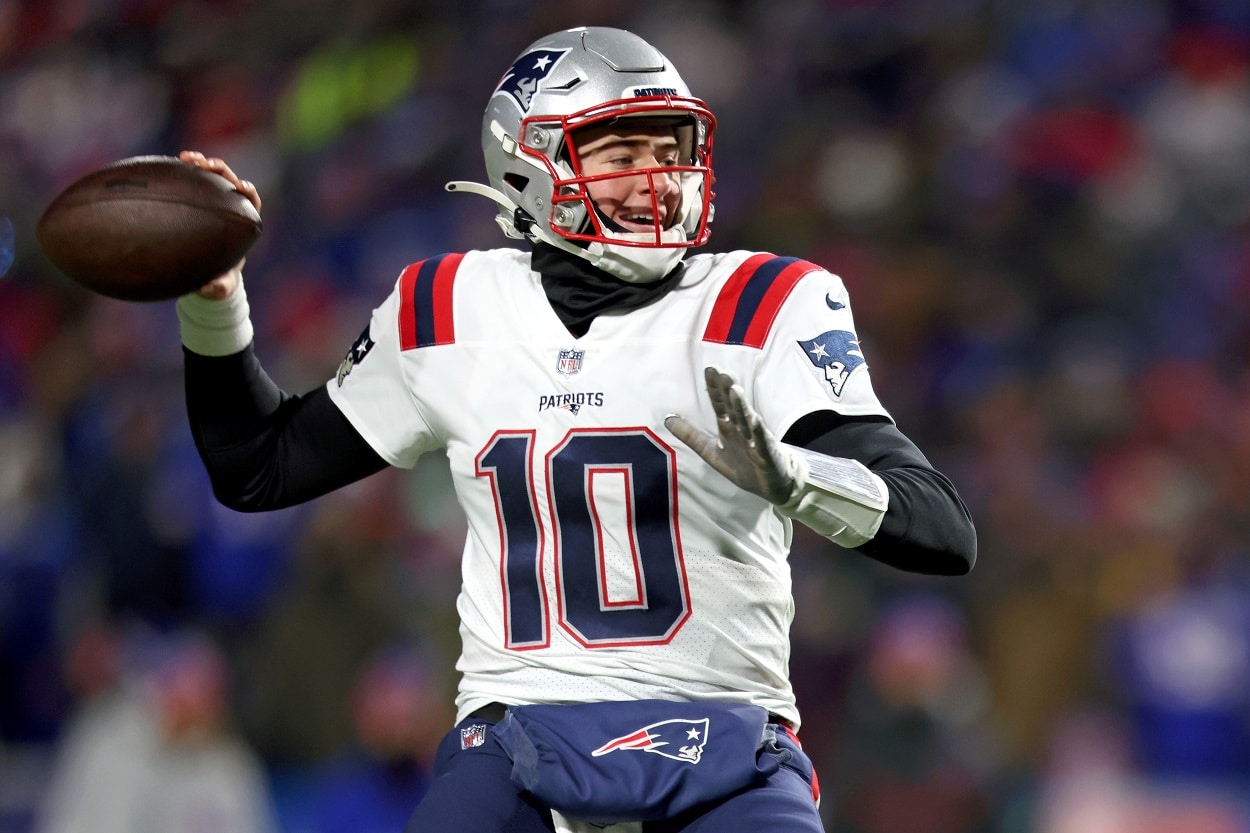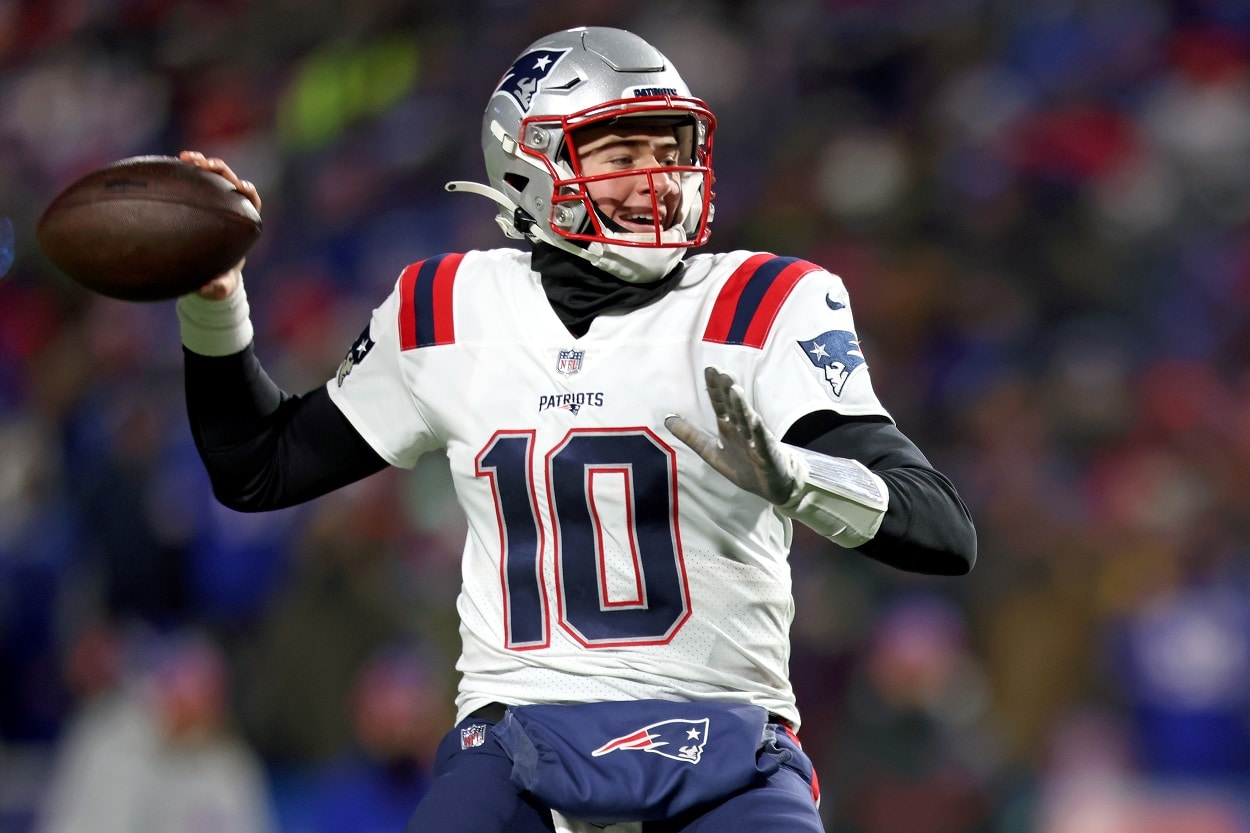 To no surprise, QB1 takes the top spot on this list. And while his supporting cast must play well, Mac Jones has the most on his plate heading into his second NFL season. Coming off a strong rookie year in which he showed excellent poise, toughness, and confidence, he should be even more effective, especially with DeVante Parker and 2022 second-round pick Tyquan Thornton now in the mix at receiver. Sure, Jones' weapons aren't elite by any means, but he certainly has enough options at his disposal to keep the passing game humming. 
Naturally, though, the ex-Crimson Tide star still faces questions about his ability to win games against elite quarterbacks. Jones doesn't match up physically against the likes of Patrick Mahomes, Josh Allen, and Lamar Jackson, but can he still become a top-10 player at the position anyway?
Considering Joe Judge and Matt Patricia are apparently the favorites to call the plays this season, the Patriots' most important player certainly has his work cut out for him.
Stats courtesy of Pro Football Reference
Like Sportscasting on Facebook. Follow us on Twitter @sportscasting19 and subscribe to our YouTube channel.