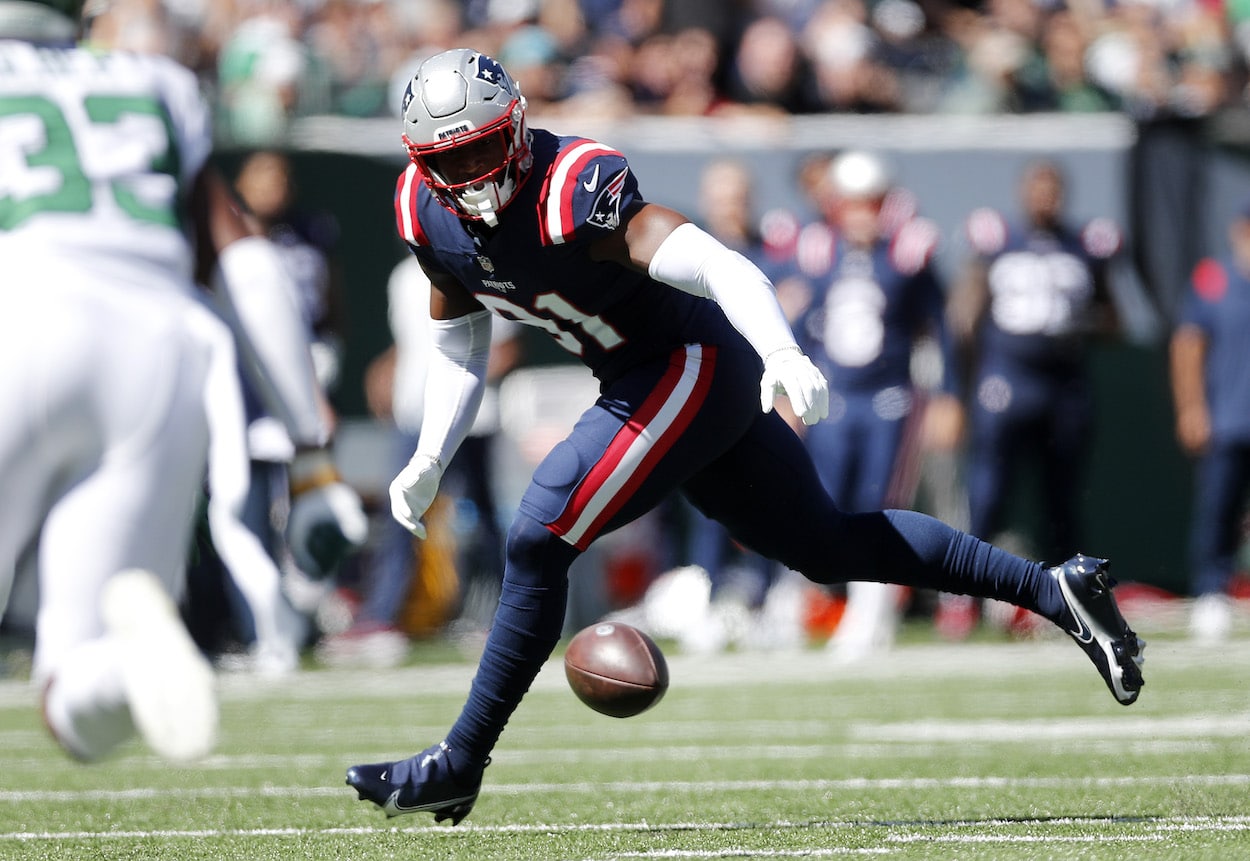 Overpaid Tight End Jonnu Smith Isn't the Only New England Patriots Pass-Catcher Facing a Make-or-Break Summer
Jonnu Smith had a disappointing 2021 with the New England Patriots and now faces a make-or-break summer. But he's not the only one in that situation.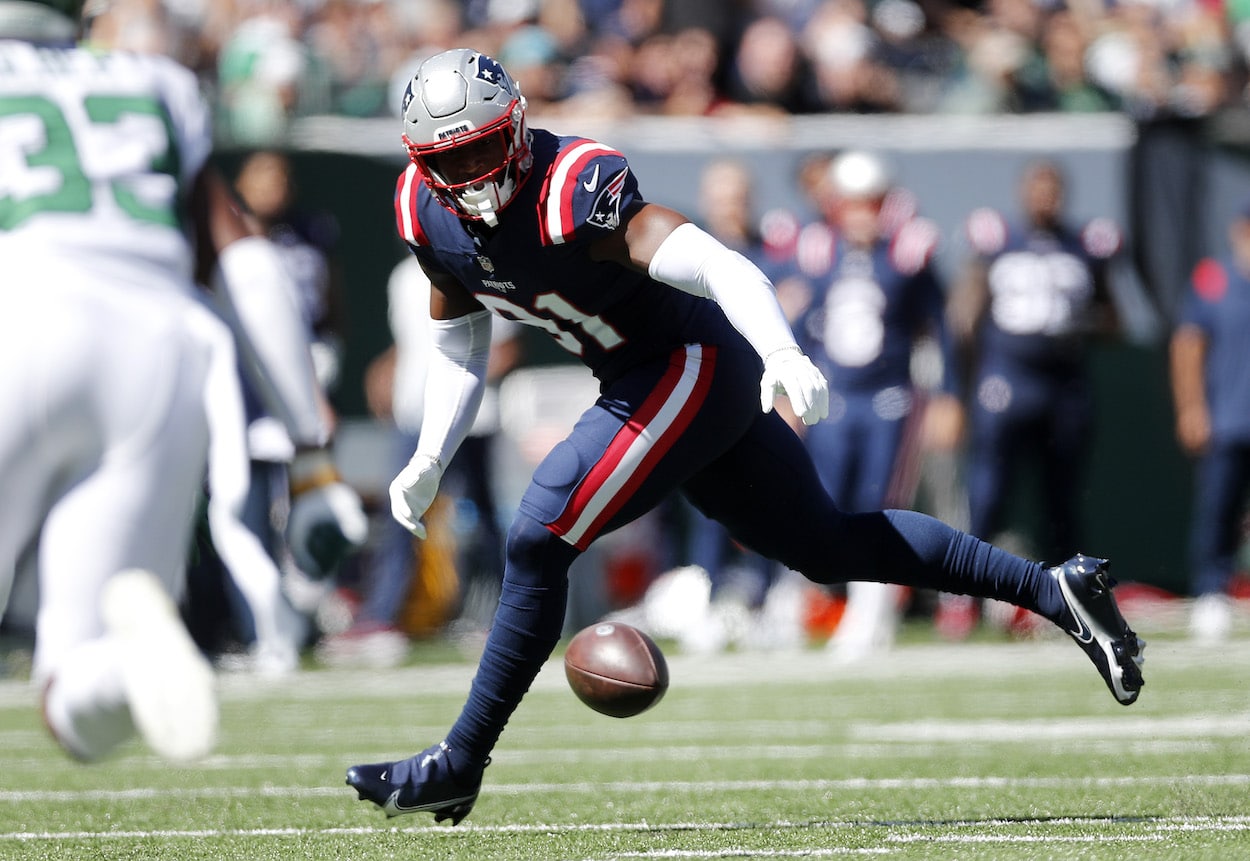 While fellow high-priced tight end Hunter Henry fit in seamlessly during his first year in Foxborough, Jonnu Smith didn't come close to justifying the $50 million contract he signed with the New England Patriots on the first day of free agency. In fact, it would be more than fair to call the ex-Tennessee Titan the most disappointing player on the 2021 team. 
Expected to provide badly needed big-play production in the passing game, Smith looked overwhelmed, confused, and downright awful at times over the course of a 16-game campaign that included an ugly final stat line of 28 catches for 294 yards and one touchdown. 
Needless to say, the physically gifted tight end failed to live up to the hype, especially when you consider his $12.5 million average annual salary. 
Will year two go differently for Jonnu Smith? 
Patriots fans and coaches certainly hope so.
With a $9 million base salary that's tied with Hunter Henry for the third-highest among NFL tight ends, the 2017 third-round pick needs to rebound in a big way to make everyone forget about his abysmal 2021 season. And with Bill Belichick having a heavy hand in the offense, you have to imagine the Patriots will make it a point to feature Jonnu Smith and Henry prominently in 2022 given the amount of money invested in both players. 
For Smith, this summer represents a chance for a fresh start. Coming off an unproductive year that has raised valid concerns about his long-term fit in New England, he needs to show improved chemistry with second-year quarterback Mac Jones, become more consistent as a blocker, and utilize his athleticism in the open field to pick up yards after the catch. 
Still, it's hard to imagine Smith suddenly becoming a Rob Gronkowski-like force in his age-27 season. Even if he takes a stride forward, he's unlikely to put up the requisite numbers to validate a $13.6 million cap hit that ranks fourth on the team. At this point, it's clear the Patriots overpaid for a player who totaled 114 receptions for 1,302 yards and 16 touchdowns in four seasons with the Titans. 
Unfortunately for Belichick, Smith isn't the only one of his 2021 imports who faces a make-or-break summer. 
What exactly is the plan for Nelson Agholor?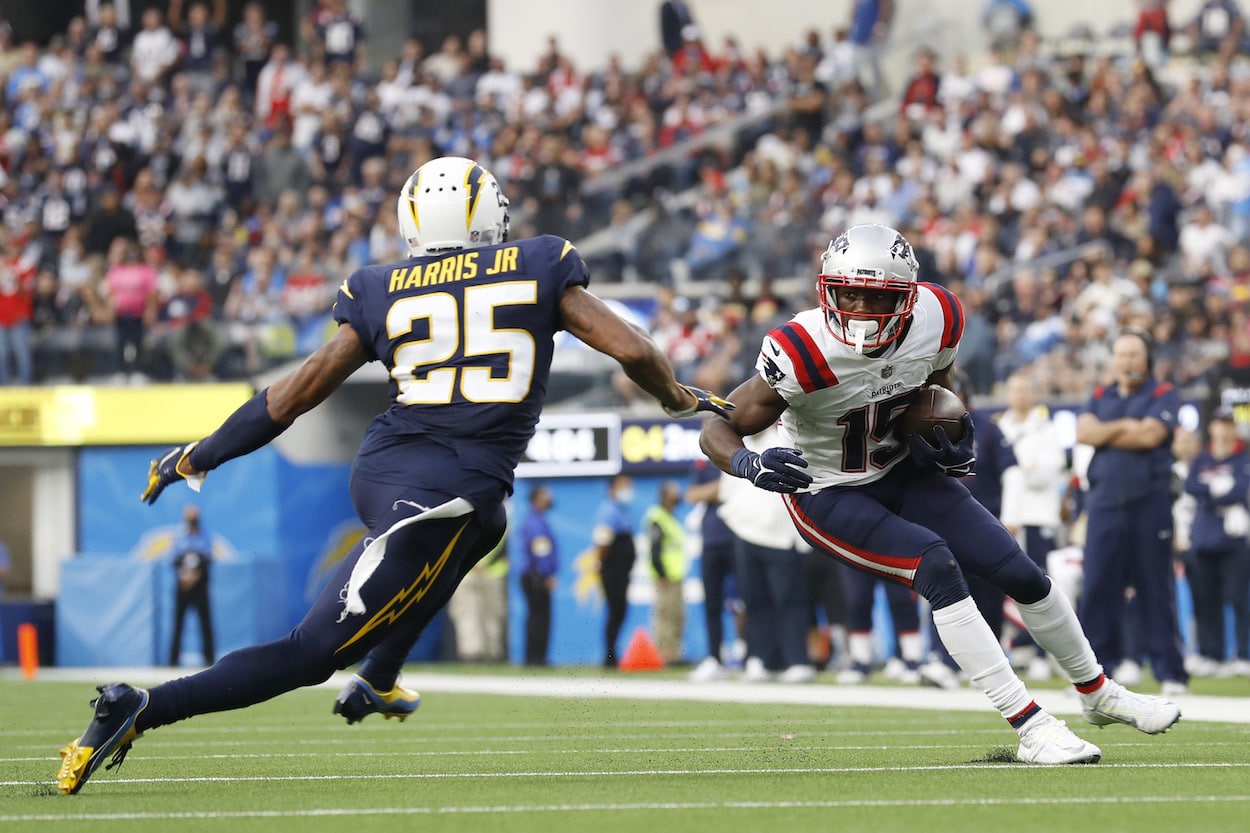 Like they did at tight end, the Patriots double-dipped at receiver during their record-setting free-agent spending spree.
But while Kendrick Bourne turned a mere 70 targets into 55 catches for 800 yards and five touchdowns (he also recorded 125 yards on 12 carries), Nelson Agholor had a Jonnu Smith-like experience in 2021. Coming off a one-year stint with the Las Vegas Raiders that included a career-high 896 receiving yards, the 2015 first-round pick posted disappointing totals of 37 catches for 473 yards and three touchdowns. 
That's not exactly a great return on investment for a player who signed a two-year, $22 million deal with $16 million guaranteed. 
Ironically, like Smith, Agholor has a $9 million base salary, and he ranks third on the team with a $14.9 million cap hit.
In other words: The veteran wideout needs to have a fantastic summer to secure his spot on the 2022 roster. 
Although Agholor carries a dead-cap hit of $10 million, it wouldn't be a shock to see him get dealt before the regular season begins. New England recently spent a second-round pick on Tyquan Thornton, who ran a blazing 4.28-second 40-yard dash and is expected to play on the perimeter. Plus, the team has other options at wideout, including Bourne, Jakobi Meyers, and offseason trade acquisition DeVante Parker.
At this point, there simply may not be room for Agholor on the roster if he can't be a reliable playmaker who can threaten defenses deep. 
Of course, his expensive contract could make it difficult to get anything of value in a trade. But it may be worthwhile for the Patriots to open the door for Thornton to get early playing time as he tries to justify his surprising second-round selection. 
Ultimately, the ensuing weeks and months will be critical for two highly paid players in desperate need of bounceback campaigns. Then again, given their rather pedestrian production in past stops, it seems foolish to expect significant leaps from either Jonnu Smith or Nelson Agholor. 
All contract data courtesy of Spotrac. All statistics courtesy of Pro Football Reference. 
Like Sportscasting on Facebook. Follow us on Twitter @sportscasting19 and subscribe to our YouTube channel.