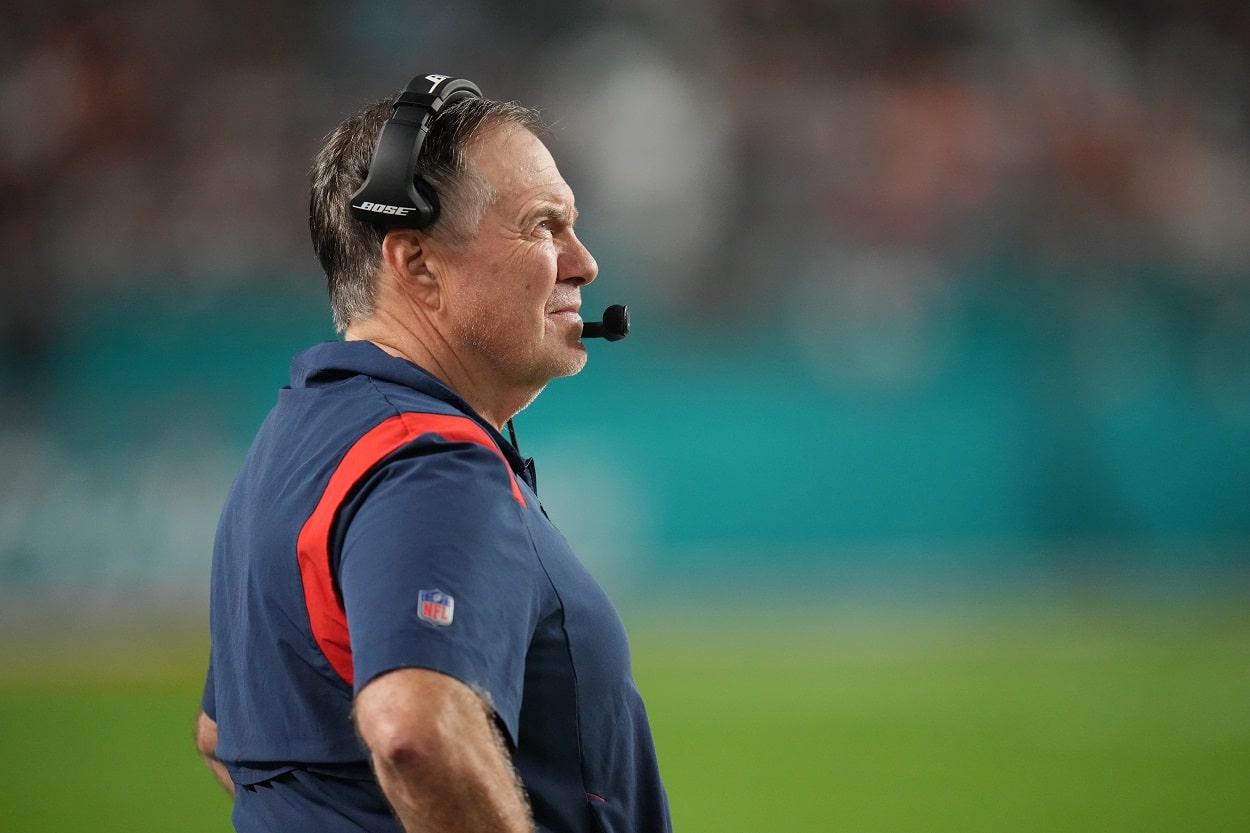 Bill Belichick's Bold Strategy at Cornerback Could Backfire Badly for the New England Patriots
The cornerback position could be a real problem for Bill Belichick and the New England Patriots in 2022.
Despite swinging and missing on several second-round defensive backs over the years, Bill Belichick has demonstrated the ability to win at a ridiculous clip when he has a true No. 1 cornerback on the roster.
When the 70-year-old head coach first took over in Foxborough, he had Ty Law at his disposal. Then, 2003 fourth-round pick Asante Samuel developed into one of the NFL's best ballhawks. To no surprise, the New England Patriots won three Super Bowls in four years. 
Then the drought happened. 
From 2005 to 2013, Robert Kraft's beloved franchise won plenty of regular-season games, but the Lombardi Trophy never made its way back to 1 Foxborough Place. 
Uncoincidentally, that period coincided with a sharp decline in talent and play at the corner position. Sure, Aqib Talib impressed during his brief stint with the Patriots, but the recently retired defensive back wasn't quite on the level of his predecessors. 
Luckily for Patriot Nation, Darrelle Revis joined forces with Tom Brady and Co. for the 2014 season, and the 2008 NFL Defensive Player of the Year helped his new teammates capture a Super Bowl ring. 
Of course, the Revis era lasted just one year, and while Malcolm Butler certainly impressed in his first go-around in New England, he didn't represent a true shutdown corner. However, Belichick landed the ultimate prize in free agency in 2017 by signing Stephon Gilmore to a five-year, $65 million contract, which worked out well for all parties involved. A year later, the Patriots signed J.C. Jackson as a free agent, a move that set the stage for Belichick to possess two No. 1 corners. 
But by mishandling both players' contract situations, the architect of the greatest dynasty in sports history has gone from having a pair of All-Pros on the perimeter to a collection of primarily undersized, unproven commodities. 
And for Patriots fans who watched their beloved team's passing defense get torched during that decade-long Super Bowl drought, the current state of the cornerback depth chart and the overall plan at the position may invoke some scary memories. 
Somehow, just two seasons removed from having Gilmore and Jackson on the roster, Belichick seems set on entering training camp with a group that includes Jonathan Jones, Jalen Mills, Malcolm Butler, Terrance Mitchell, Shaun Wade, Joejuan Williams, and the rookie duo of Marcus Jones and Jack Jones.
Not exactly inspiring, right? 
Butler has been a Pro Bowler but is 32 years old and didn't even play football in 2021. 
Jonathan Jones has been reliable but turns 29 in September and is coming off shoulder surgery. 
Jalen Mills has solid measurables but flamed out in Philadelphia and is a No. 2 corner at best. 
While Mitchell and Wade have time to prove they deserve to stick around, Williams looks bound to get released, which speaks volumes about how disappointing he's been since arriving as a second-round pick in 2019. 
To make matters even more confusing, rather than using the draft to select a replacement for Jackson, Belichick devoted picks on small corners who don't have anything close to his (or Gilmore's) size or length. Marcus Jones, who tips the scales at 5-foot-8, 175 pounds, offers terrific speed and intriguing ability as a slot defender and returner, but he simply doesn't profile as an outside corner.
Jack Jones checks in at 5-foot-11, 171 pounds with 4.51 speed, not exactly prototypical numbers for an elite player at that position. 
Obviously, it would be unfair to count either rookie out at this point. However, Belichick's bold strategy to assemble an arsenal of undersized corners raises serious concerns about how the Patriots will defend the pass moving forward. 
Primarily a man-coverage team in recent years, can they run the same scheme without nearly the same level of talent? Last season, New England employed more zone looks, but the lack of quality depth at corner was exposed. No matter what type of schematic magic Jerod Mayo and Steve Belichick (or whoever's in charge on that side of the ball) work, it may not matter. 
Would anyone pick the Patriots' corners in a matchup against the Buffalo Bills' duo of Stefon Diggs and Gabriel Davis? How about against the Miami Dolphins' uber-fast tandem of Tyreek Hill and Jaylen Waddle? Even the New York Jets should have the edge over their division rival with the trio of 2022 first-round pick Garrett Wilson, 2021 second-round pick Elijah Moore, and former top-five pick Corey Davis. 
In addition, many of the top AFC contenders boast big-name receivers. The Los Angeles Chargers have Keenan Allen and Mike Williams. The Cincinnati Bengals roll out a terrifying trio of Ja'Marr Chase, Tee Higgins, and Tyler Boyd.
The Las Vegas Raiders added Davante Adams in a blockbuster trade this offseason. And there are plenty of other talented receivers in the conference, including Michael Pittman Jr. of the Indianapolis Colts, Chase Claypool of the Pittsburgh Steelers, and Courtland Sutton of the Denver Broncos.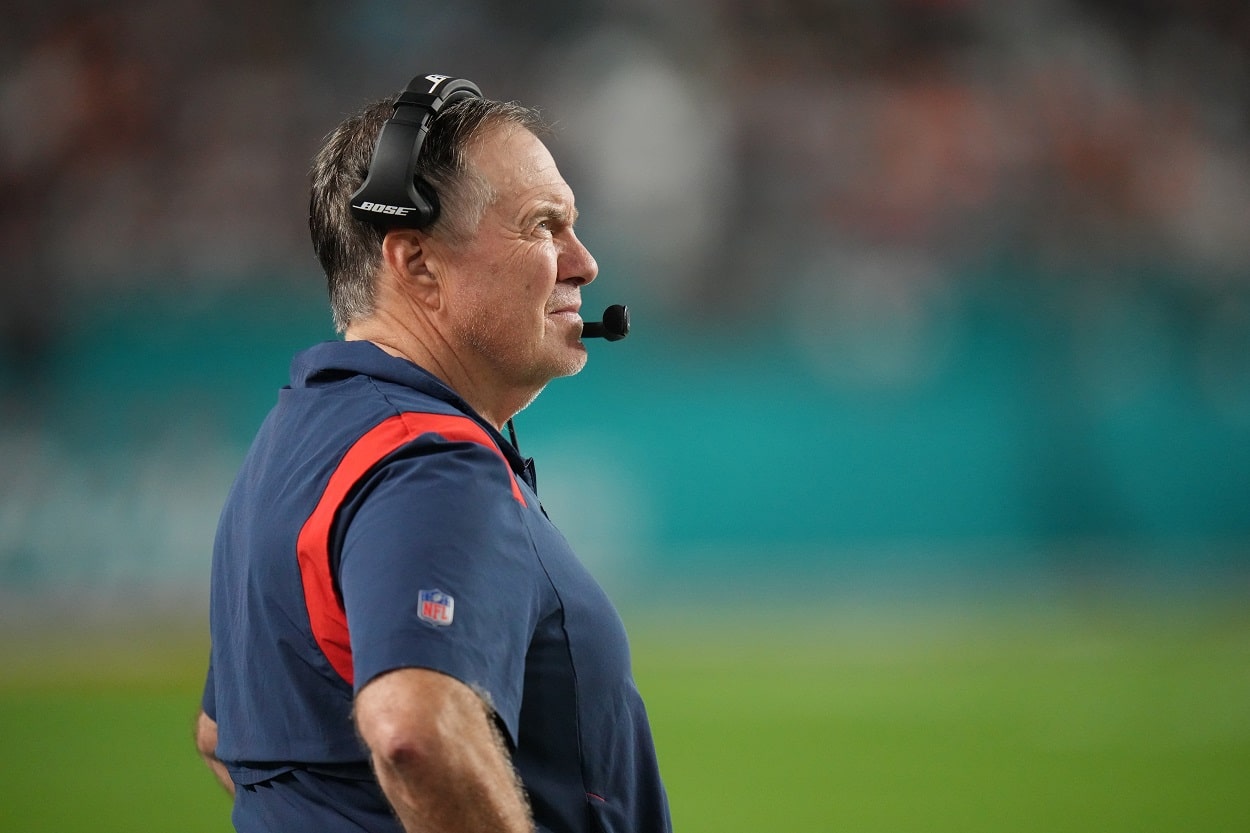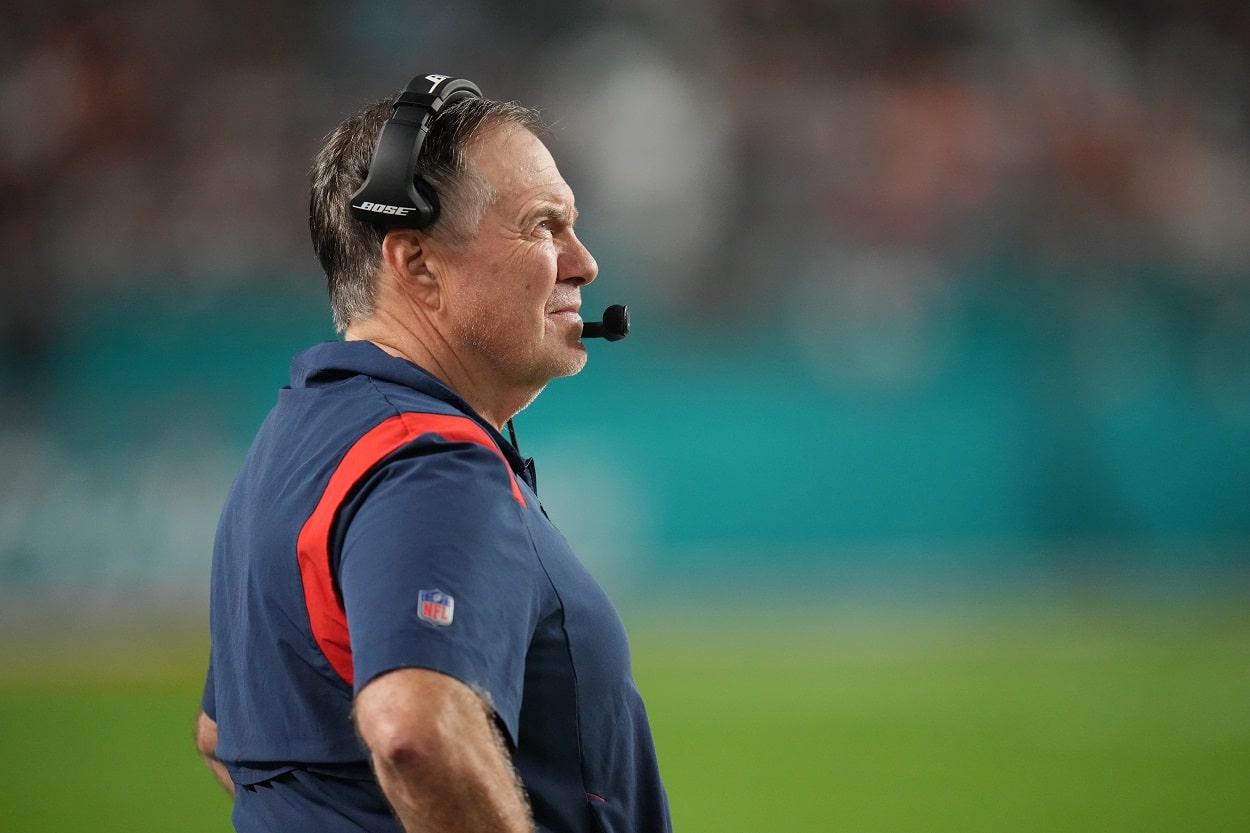 Should we give Belichick the benefit of the doubt and #trusttheprocess? A few years ago, it would be a lot easier to do so. However, his roster mismanagement and poor drafting have made it more difficult to believe there's a long-term strategy. 
Whatever his rationale, the six-time Super Bowl champion better hope the front seven puts more pressure on the quarterback. Because based on their current personnel at corner, it'll take a much-improved pass rush for the Patriots to be effective against opposing quarterbacks. 
Then again, this could have all been avoided if Bill Belichick had handled things differently with Stephon Gilmore and J.C. Jackson.
Stats courtesy of Pro Football Reference, Contract info courtesy of Spotrac
Like Sportscasting on Facebook. Follow us on Twitter @sportscasting19 and subscribe to our YouTube channel.