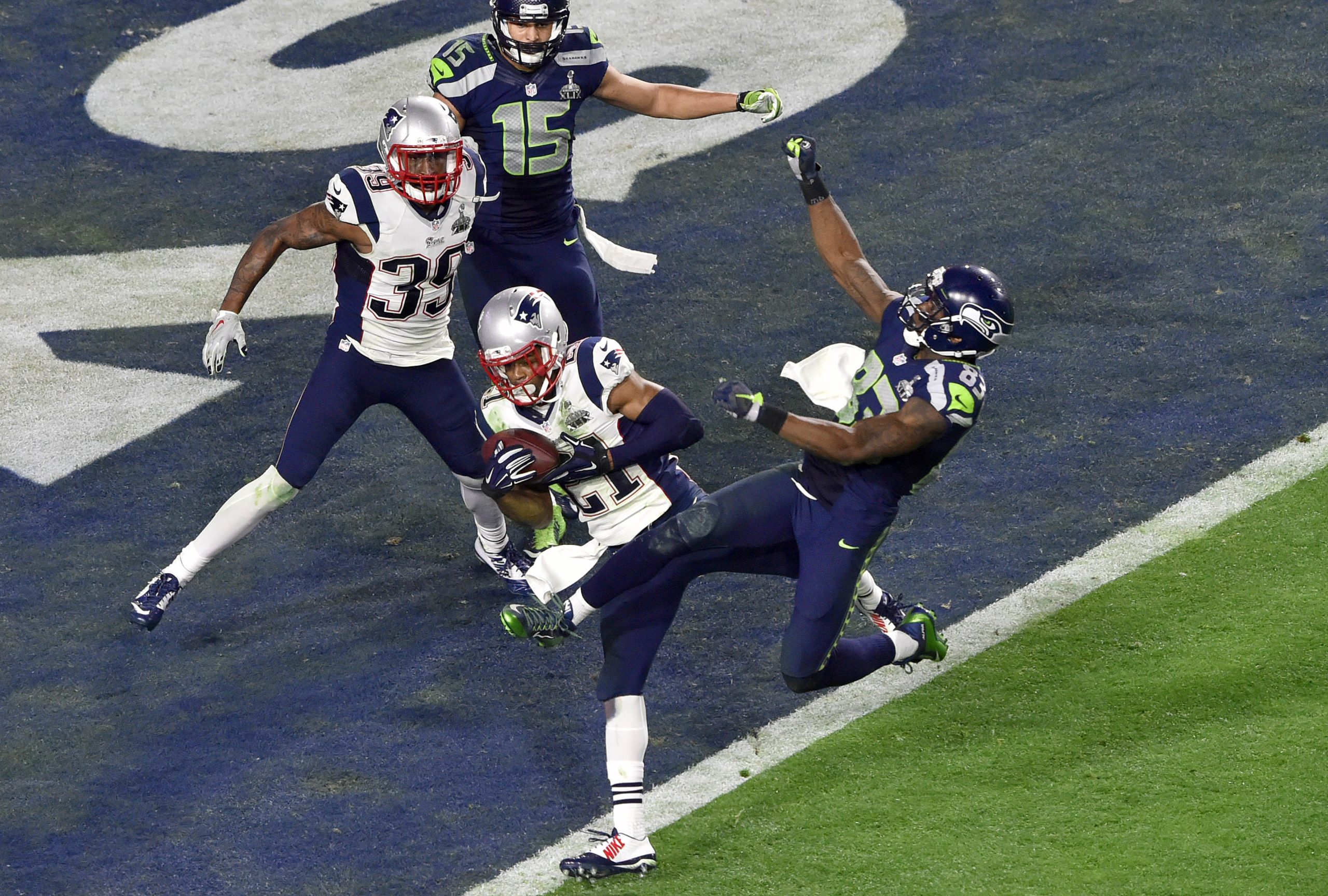 Malcolm Butler, New England Patriots Reunion Brings Experience and a Serious Question
Expect some questions that weren't answered four years ago to pop up in New England this year.
The New England Patriots needed cornerback Malcolm Butler in Super Bowl 49. They certainly could have used him in Super Bowl 52. Now, they need each other.
Butler has returned to the team he helped achieve Super Bowl glory with his late interception of a Russell Wilson pass back in February 2015. He recently came out of retirement to help a depleted Patriots secondary while getting a second shot at life with the Pats.
His veteran experience should help address some questions New England has with its defensive backs. His presence will certainly trigger one serious question.
Malcolm Butler is back where it all began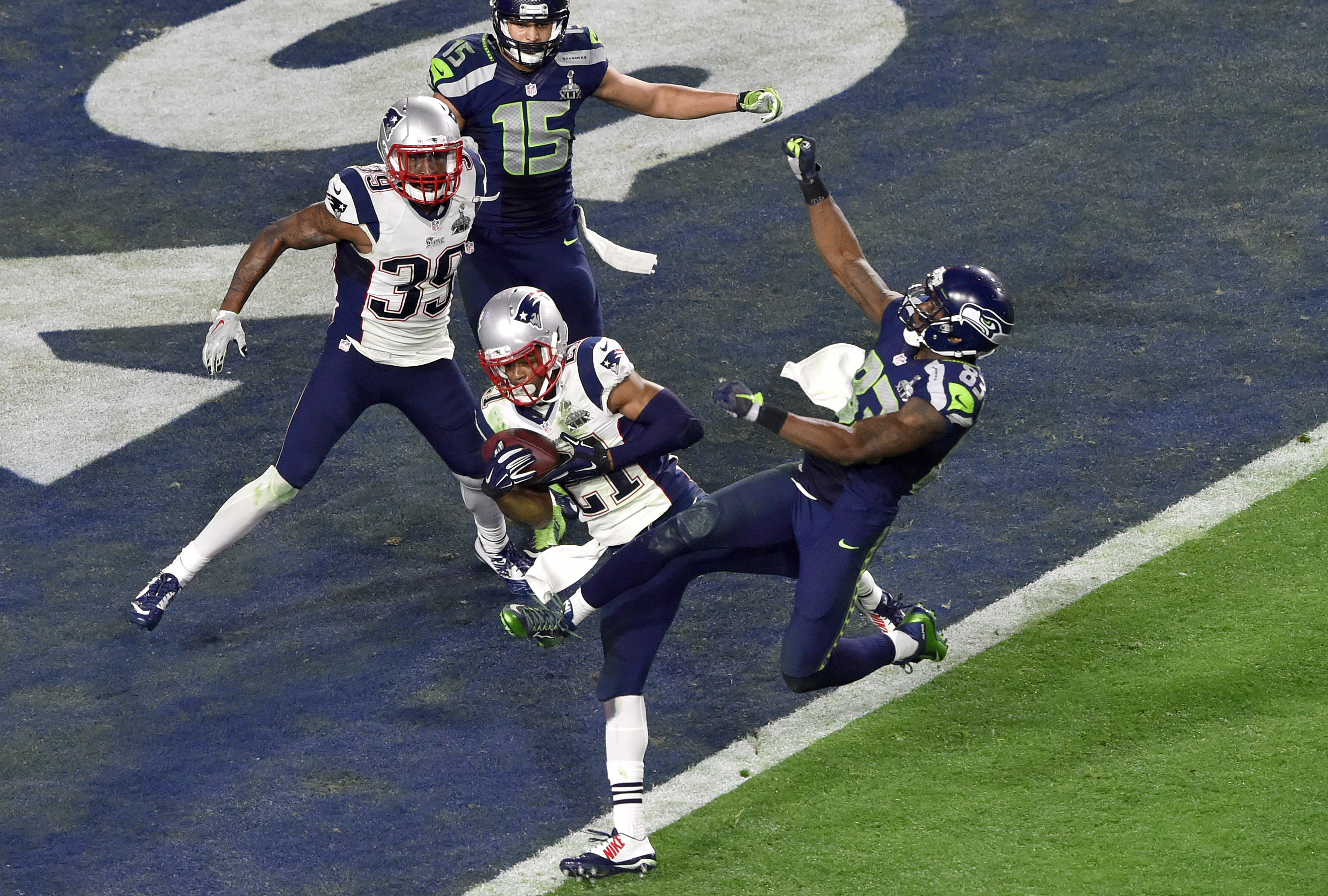 The Patriots took a chance with Butler, a cornerback out of West Alabama, by signing him as an undrafted free agent in 2014. He spent the first four years of his career in New England.
As a rookie, he appeared in 11 games, starting one. He capped his first NFL season with one of the biggest plays in team history when he intercepted a Wilson pass at the goal line with 20 seconds left, preserving the Patriots' 28-24 Super Bowl victory over the Seahawks.
Tom Brady was named MVP of the game but felt as though Butler deserved it and gave him the 2015 Chevy Colorado that came with the MVP honors.
"It's an incredible play, and not only that, that's the type of plays Malcolm makes for our team," Brady said then, per ESPN. "A guy like Malcolm who makes that type of quick, instinctive plays, that's one of his strong suits. I don't think it surprised any of us players because that's what his skill set is."
In his first season as a full-time starter in 2015, he made his only Pro Bowl. After playing four seasons in New England, Butler signed with the Tennessee Titans as a free agent in 2018. He played three seasons in Tennessee before inking a one-year deal with the Arizona Cardinals.
Prior to the 2021 season, Butler, citing personal reasons, announced his retirement. In February 2022, Arizona released him. The Patriots brought him back this week.
Malcolm Butler brings experience and one big question to the Patriots
A year ago, the Patriots were torched by the Buffalo Bills in the playoffs, losing 47-17. Now, the Pats have lost some key members of the secondary. Stephon Gilmore left via trade and J.C. Jackson signed with the Los Angeles Chargers in free agency.
The cornerbacks aren't loaded with experience in New England. Before Butler came along, Jalen Mills and Jonathan Jones were atop the depth chart with Myles Bryant, Joejuan Williams, Terrance Mitchell, and Shaun Wade in the mix.
Butler's leadership and experience should help New England's secondary. He and head coach Bill Belichick will also have to relive the infamous question.
Why did Butler not play in Super Bowl 52?
Although it's been four years, it's never truly been addressed.
Butler played in more than 97% of the team's defensive snap in the regular season that year. He played in every snap in the two postseason games leading up to the Super Bowl. He never got in, except for a special teams play, during a game in which the Patriots surrendered 41 points to Nick Foles and the Philadelphia Eagles in a 41-33 loss.
Butler sitting out the Super Bowl was shocking to many, even the Patriots coaches
Why Butler never played on defense against the Eagles remains a mystery. Belichick never spoke in-depth about it. Even longtime Patriots assistant Dante Scarnecchia, who was in charge of the offensive line at the time, had no clue Butler wasn't going to play.
"I honestly don't know," Scarnecchia told WEEI's Ken and Curtis Show in June. "Now, I will tell you the truth. I honestly don't know. I didn't hear anything about it prior. Didn't even know he didn't start until we were out there.
I'm worried about the line, so I'm not worried about who's starting at corner until it gets postgame and I'm thinking, 'damn, I wonder why we didn't do that.' I don't know. I really don't know."
There were reports of it being a disciplinary action. Some reported he attended a concert or missed a curfew during the week. He denied all of that in a statement after he signed with the Titans.
Bringing Butler back to New England brings experience, but you can bet it will also bring along more questions.