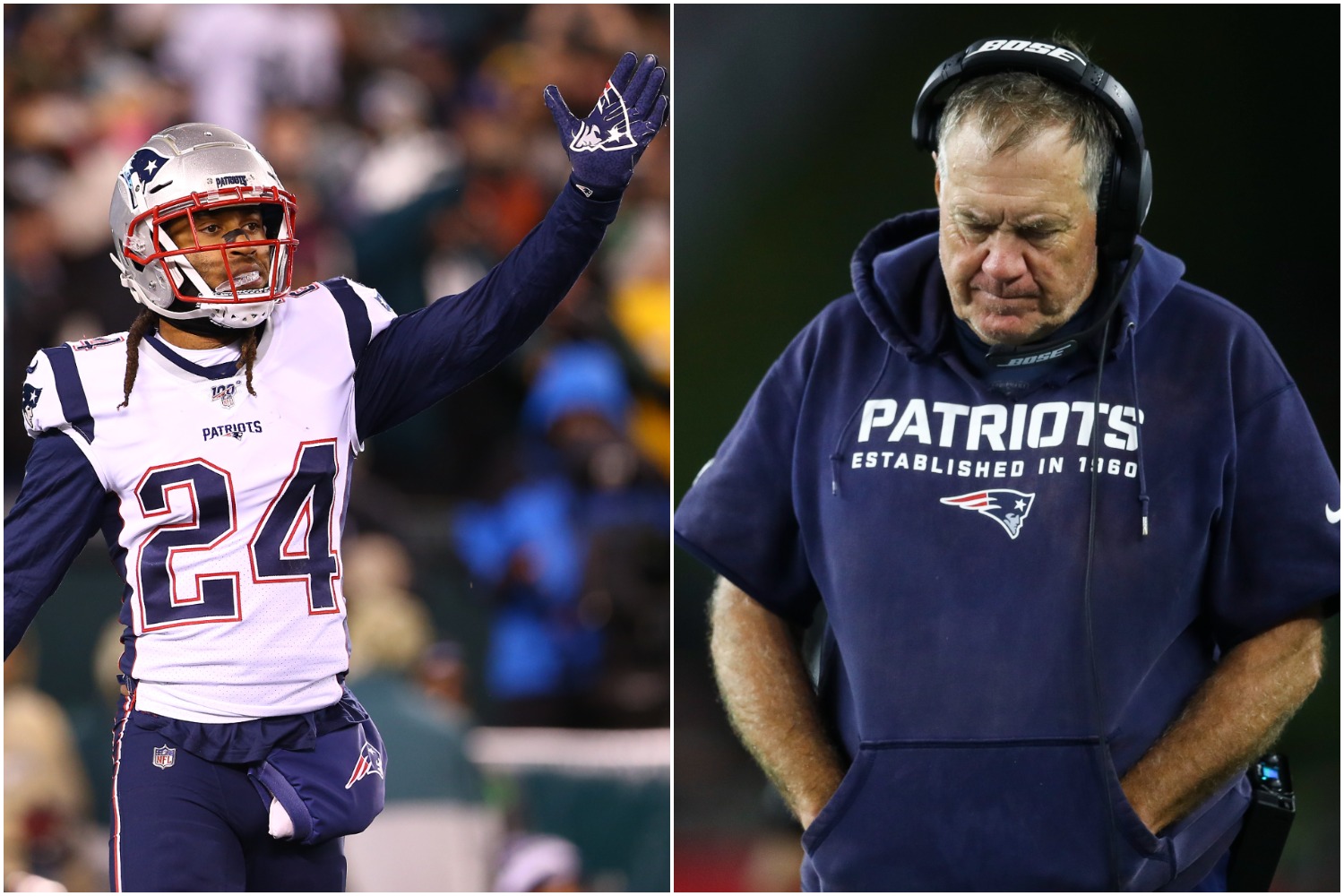 Startling New Details Behind Stephon Gilmore's Path to the Panthers Should Seal Bill Belichick's Fate With the Patriots
The true story behind the Stephon Gilmore trade makes Bill Belichick look even worse than we thought. Is it time for the Patriots to find a new general manager?
Bill Belichick preaches about doing things "in the best interest of the football team." Apparently, trading Stephon Gilmore for a future late-round draft pick somehow falls under that category.
Needless to say, the return the New England Patriots received for a player two seasons removed from winning NFL Defensive Player of the Year honors left fans and media members shocked. After all, how could Belichick get less for a four-time Pro Bowl cornerback than he did for a first-round running back who lost his job?
Shockingly, though, less than two months after dealing Sony Michel for a 2022 sixth-round pick and a 2023 fourth-rounder, the Patriots shipped Gilmore out of town for a 2023 sixth-rounder.
And with new details emerging about how one of the NFL's best defensive backs ended up with the Carolina Panthers, it's clear New England needs someone else in charge of making personnel decisions.
Even though Gilmore's long-term future in Foxborough remained a mystery for most of the last year or so, nobody could have predicted he would get dealt for the same level of compensation the Jacksonville Jaguars received for backup quarterback Gardner Minshew.
How did it get to that point?
Thanks to Mike Garafolo, we learned some startling new details behind Gilmore's path to the Panthers.
According to the NFL Network reporter, the Patriots offered their most accomplished defensive player "a chance to restructure in a way that he could have earned more money than what was on the books." However, that would have required him to hit playing-time and performance-based incentives.
As a testament to his standing within the league, Gilmore reportedly received texts from "star quarterbacks" trying to recruit him. Obviously, though, the 31-year-old did not get a chance to choose his destination. According to Garafolo, Belichick elected to pull the trigger on the trade around 1:30 p.m rather than wait for other potential offers to come in.
But the most perplexing part of his report came at the end of his appearance on Good Morning Football. And it's one that should cause Patriots fans to feel frustrated with Belichick the general manager.
"After the trade, some teams around the league were like, 'Well, we would've done that! They didn't really engage us in talks,'" Garafolo said. "So that is why Stephon Gilmore went for a late pick, not even this year, but the year after. Great deal for the Panthers."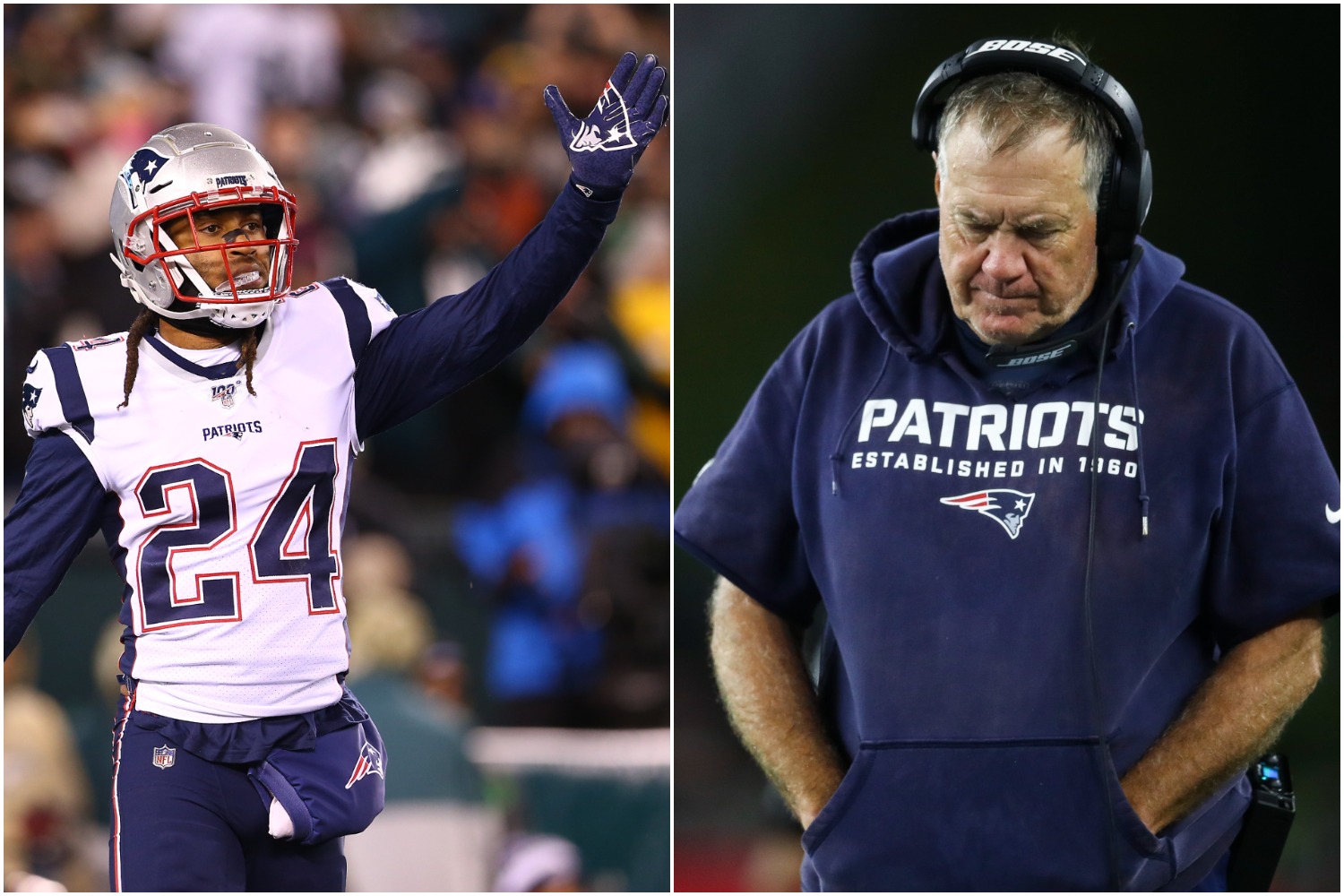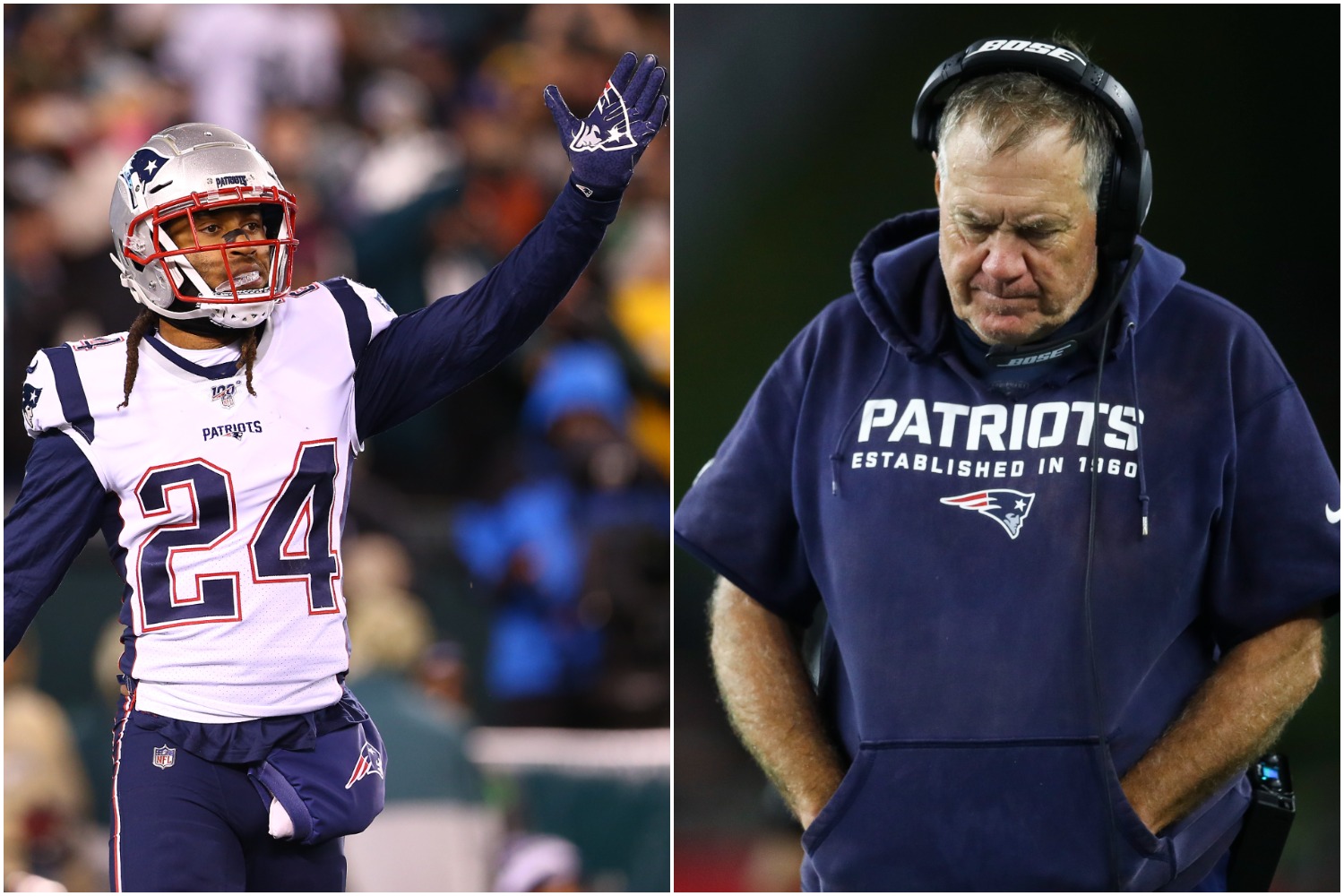 Patriot Nation has subscribed to the "In Bill We Trust" motto for two decades. And in many ways, that belief has paid off. Belichick drafted franchise icons like Tom Brady, Rob Gronkowski, and Julian Edelman, constructed championship-caliber rosters, and always seemed a step ahead of the competition.
But those days are over.
And the Gilmore trade, particularly in light of the report that some teams didn't even get the opportunity to make an offer, should seal Belichick's fate in Foxborough.
Once again, the Patriots blew a massive opportunity to set themselves up for future success. Instead of getting an early-round pick for a two-time first-team All-Pro, Belichick foolishly held onto Gilmore at the 2020 trade deadline, watched him get hurt, and basically lost all leverage. What's even worse is that he didn't hold an open bidding war for a player who clearly should have fetched far more than a sixth-round pick in the 2023 draft.
This isn't the first time Belichick has mismanaged a valuable asset. In fact, it's become something of a trademark for the greatest coach in NFL history. Despite the fact Adam Schefter said the Patriots wouldn't trade Jimmy Garoppolo for four first-round picks, they ended up sending him to San Francisco for a single second-round selection. Belichick also sold low on Chandler Jones, who has become a superstar in Arizona.
Don't forget New England franchise-tagged Joe Thuney in 2020 and then let him walk for nothing. Instead of getting back an early-round pick for one of the best guards in the NFL, Belichick spent roughly $15 million on a player who was part of a team that had no chance to win a Super Bowl.
Plus, it's impossible to ignore how badly the Patriots have performed in the draft. From wasting first-rounders on N'Keal Harry, Sony Michel, and Dominique Easley to burning second-rounders on Duke Dawson, Joejuan Williams, Cyrus Jones, and Jordan Richards to giving away valuable capital in ill-fated deals for Kony Ealy and Mohamed Sanu, Belichick has blown far too many picks that could have been used to lay the foundation for the next decade.
At what point does Robert Kraft hold his longtime head coach/GM accountable? The Patriots have shown so many star players the door, and Belichick simply hasn't done an adequate job of replacing them via the draft, which is exactly why he had to go out and sign B-level players to market-level contracts this offseason.
New England has fallen behind in the AFC almost exclusively because of personnel problems. But would the team be in such a precarious position if decisions went differently? What if Belichick actually shopped Garoppolo around and got back a first-round pick (and perhaps more)? What if he found a better trade package for Jones than one centered around a second-round pick and a guard? What if he had dealt Gilmore before the 2020 draft instead of a few days before the Patriots' fifth game of the 2021 season?
Of course, this isn't even factoring in the entire Tom Brady saga, which we know boiled down to Belichick refusing to make a long-term commitment to the greatest quarterback of all time.
Sure, it's nice to have Mac Jones under contract for about $15.5 million through 2024. And maybe recent draft picks like Damien Harris, Michael Onwenu, and Christian Barmore will become core players in the future. But what about a successor to Devin McCourty? Who will take over for Dont'a Hightower? Will J.C. Jackson actually stick around, or is he destined to get traded, too?
Belichick holds all the power in New England, but that isn't necessarily a good thing in 2021. His list of mistakes continues to grow, and so does his career loss total. The Stephon Gilmore debacle serves as the latest example of his ineffectiveness as a GM.
And if the Krafts don't want their beloved franchise to keep falling behind, they need to move forward with a new person leading the personnel department.
Like Sportscasting on Facebook. Follow us on Twitter @sportscasting19.