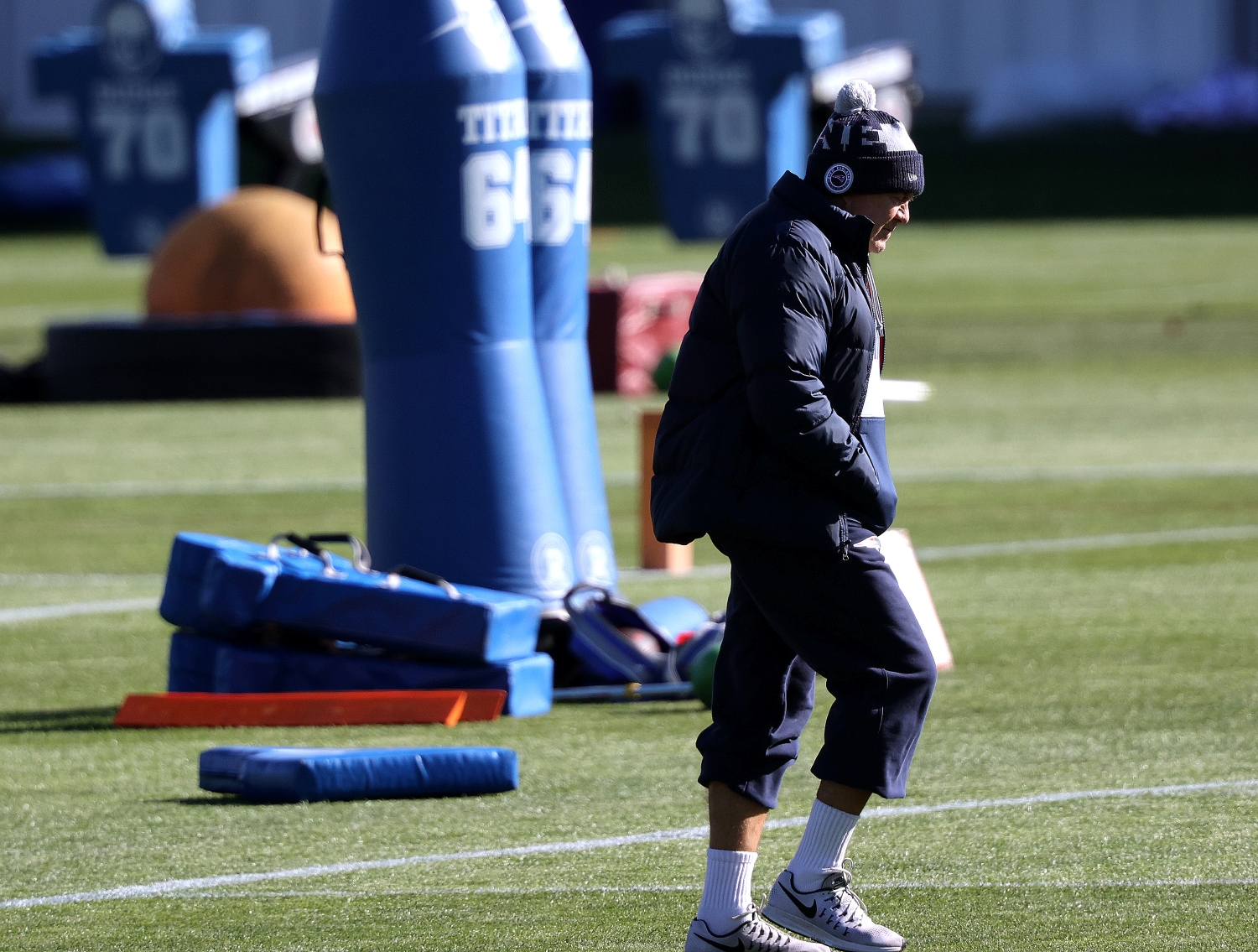 The New England Patriots Are Missing Almost $15 Million From Their 2021 Budget Because of Bill Belichick's Brutal Business Blunder
The New England Patriots are missing $15 million from their 2021 budget all because of a huge mistake Bill Belichick committed last year.
The New England Patriots may boast one of the best salary-cap situations in the NFL, but they should have even more money to spend this offseason. Because despite his reputation as a penny-pinching general manager, Bill Belichick deviated from his normal path last offseason and essentially burned $15 million on a player who appears as good as gone.
And because of that ill-fated decision, the Patriots now have less financial flexibility to execute all the moves needed to quickly turn the team around.
New England has the third-most cap space in the NFL
With the 2021 salary cap officially set at $182.5 million, New England has $68.5 million in cap space. Although that figure will decrease once Trent Brown officially returns to Foxborough, a lack of available funds shouldn't be a barrier to any potential free-agent acquisition.
Of course, the Patriots sit in such a strong financial position because they took a very conservative approach to free agency last spring.
Instead of re-stocking the roster with starting-caliber players to replace Tom Brady, Kyle Van Noy, and Jamie Collins, Bill Belichick went the cheap route. He signed Cam Newton to a league-minimum contract…and got exactly what he paid for. Despite devoting two early-round picks on linebackers, neither Josh Uche nor Anfernee Jennings delivered much of an impact.
Belichick went down a similar path at the tight end position. He traded up twice in the third round to select Devin Asiasi and Dalton Keene. They may have palatable rookie contracts, but the Patriots clearly should have signed at least one proven veteran to lead the group last season.
Ultimately, Belichick's refusal to commit significant financial resources toward building the 2020 roster certainly played a role in New England finishing with a disappointing 7-9 record. At the same time, the Patriots now have the third-most cap space in the NFL heading into perhaps the most pivotal offseason in franchise history.
The Patriots are missing nearly $15 million in spending money because of Bill Belichick
Beyond his continued misses in the NFL draft, Bill Belichick has also bungled a number of free-agent decisions during the last few offseasons.
One of his most egregious misfires occurred last spring.
Unfortunately for the Patriots, they have almost $15 million less in available spending money because of a costly decision Belichick made that now makes even less sense than it did at the time.
After establishing a reputation as one of the top guards in the NFL since he entered the league in 2016, Joe Thuney could have cashed in with a long-term deal last offseason. However, New England used the franchise tag to keep him around. In doing so, Belichick committed to paying $14.78 million for one more year of having Thuney at left guard.
Of course, if the Patriots had simply let him walk, they would likely have another third-round compensatory pick in their war chest for the 2021 NFL draft. Plus, they could have rolled over nearly $15 million in cap space for the upcoming season.
But because Belichick kept Thuney, New England paid a premium price for an extra season of the stalwart guard's services. And assuming the versatile lineman signs a lucrative contract with another team and the Patriots invest heavily in free agency, Belichick's decision will look even worse.
Will tagging Joe Thuney in 2020 come back to bite Belichick in 2021?
With the Patriots passing on tagging Joe Thuney again, the 28-year-old guard should soon sign a life-changing contract. Barring a complete surprise, it won't be with the Patriots.
Because the compensatory pick formula accounts for free-agent departures and additions, the Patriots likely won't receive an extra draft selection for losing their longtime left guard. After all, with ample salary-cap space and a long list of needs, they should be active in signing players on the open market.
So if Bill Belichick takes a plunge (or two) into the premium free-agent waters, New England will miss out on any compensation for Thuney's departure.
Having $68 million in cap space certainly gives the Patriots plenty of room to fill critical roster holes. And considering some NFL teams still have to make cuts to get out of the red, New England still sits in the driver's seat to take advantage of what should be a talent-laden market.
But it would definitely help to have an extra $15 million to spend in 2021. Because with needs at key positions—including quarterback, wide receiver, tight end, defensive line, and linebacker—the Patriots need every dime possible to quickly rebuild their roster.
Unfortunately for the future of football in Foxborough, Bill Belichick burned that money on Joe Thuney in 2020.
All salary information courtesy of Over the Cap.