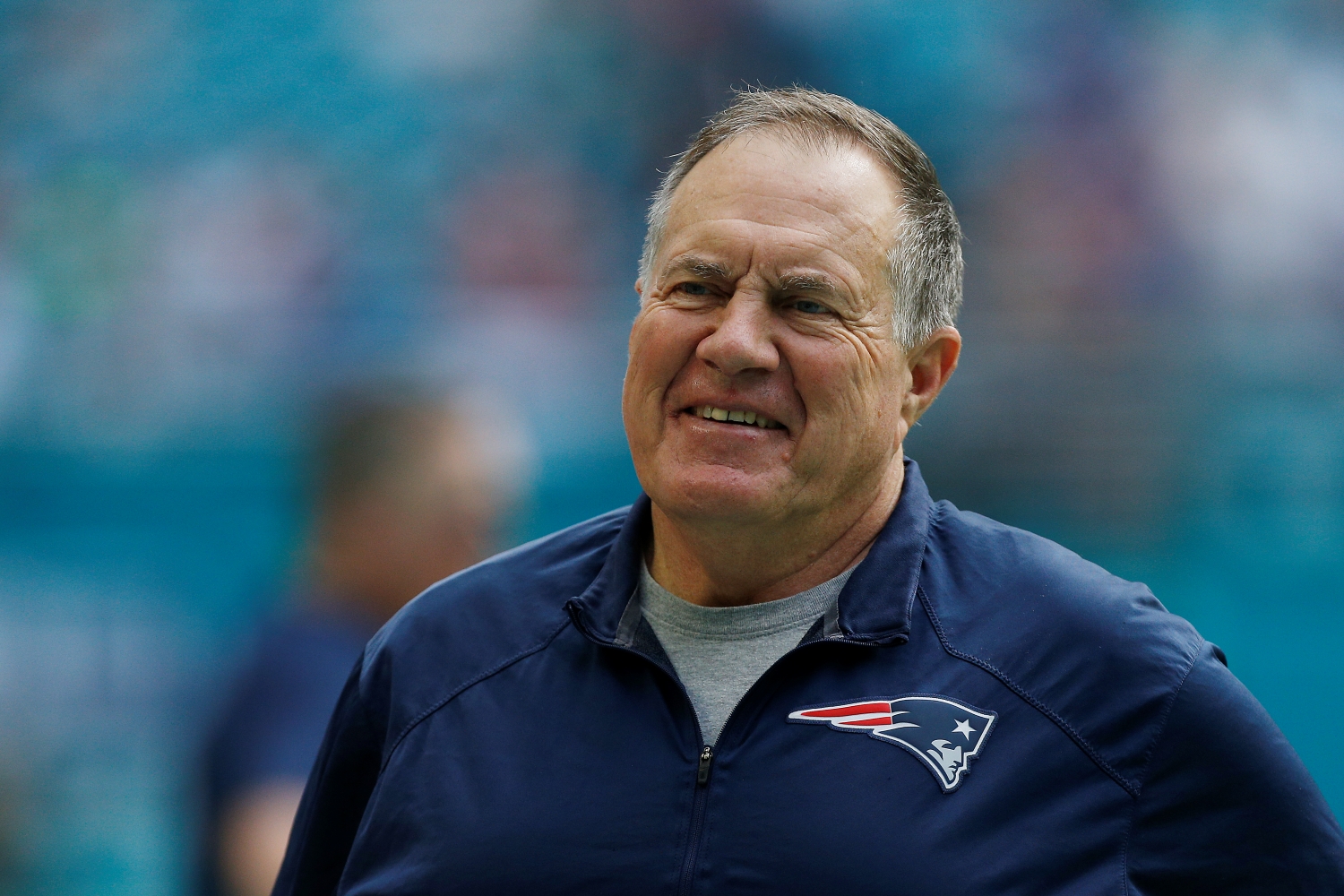 Bill Belichick is Bringing Back a Familiar Face to Inject Much-Needed Star Power into the Patriots' Anemic Offense
Bill Belichick is bringing back former Patriots offensive tackle Trent Brown to help give New England's anemic offense a major boost.
It's no secret the New England Patriots desperately need more talent on offense. And Bill Belichick clearly has more work to do than simply finding a better starting quarterback than Cam Newton.
Ironically, in order to propel the Patriots forward on that side of the ball, their head coach will depend on a player from the past. Because by bringing a familiar face back to Foxborough, Belichick is about to inject much-needed star power into New England's anemic offense.
New England needs to overhaul an offense that has steadily declined in recent years
In 2017, the Patriots finished second in total points. Of course, that season ended with Tom Brady setting the Super Bowl record for passing yards in a heartbreaking loss to the Philadelphia Eagles.
Since then, New England has steadily regressed on that side of the ball.
Although the Patriots got revenge the following year by defeating the LA Rams in Super Bowl 53, they captured their sixth title thanks to a dominant defense that held Jared Goff and Co. to just three points.
After falling to fourth in scoring in 2018, New England only ranked seventh in that category in Brady's final season in Foxborough. A lack of starting-caliber weapons at receiver and tight end played a significant role in the offense finishing 15th in total yards—the lowest mark of the Belichick era since 2003.
Then 2020 came.
With a washed-up version of Cam Newton under center, New England finished 27th in points and total yards. Despite fielding a strong offensive line, Josh McDaniels' unit struggled to consistently move the ball and put points on the scoreboard.
Once again, Belichick heads into an offseason in need of significant reinforcements to bolster one of the NFL's least-talented offenses.
Bill Belichick is bringing back a familiar face to give New England much-needed star power
Armed with ample salary-cap space, the Patriots can afford to actually get aggressive in free agency this offseason.
And based on the first big domino to fall, it sure seems like Bill Belichick knows he needs to spend money to get better results.
On Tuesday, Ian Rapoport of the NFL Network reported New England is expected to trade for former starting left tackle Trent Brown. The 6-foot-8, 380-pound lineman signed a four-year, $66 million contract with the Las Vegas Raiders after resurrecting his career with the Patriots in 2018.
However, after cashing in and winning a Super Bowl ring, Brown has struggled to live up to his lucrative deal. Although he earned Pro Bowl honors in 2019, the 27-year-old only played 11 games.
Last season, the talented lineman made just five starts due to health issues.
According to Rapoport, the Raiders and Patriots will swap draft picks to facilitate the deal. After re-working his current contract, Brown will make $11 million this season. And if the seventh-year pro maximizes a second opportunity to play for Belichick, he will hit free agency in 2022 with a chance to cash in again.
Where will Trent Brown play when he returns to Foxborough?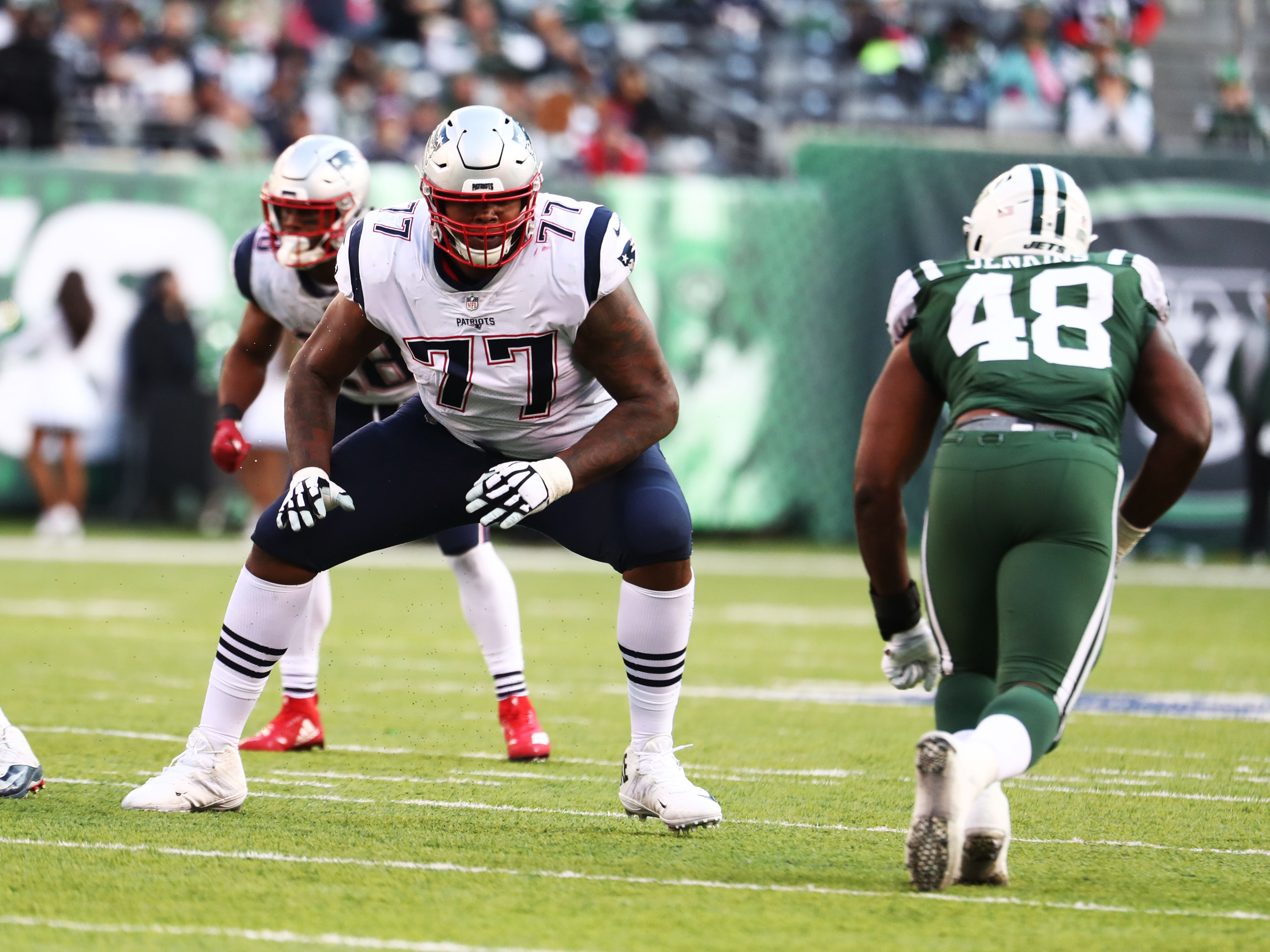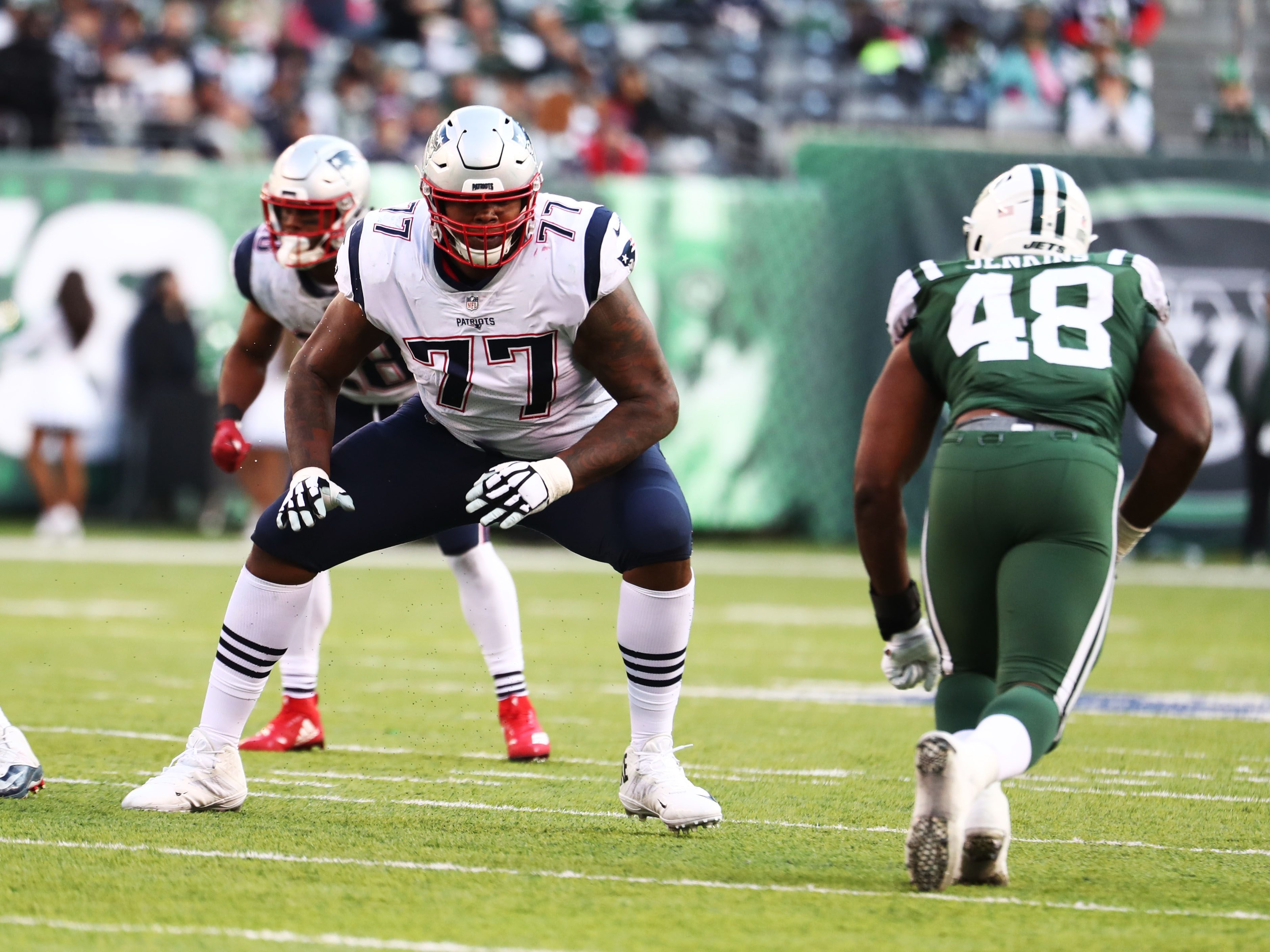 Patriots fans should be thrilled about getting Trent Brown back. After all, he played his best football during his lone year in Foxborough. And for a team that seems committed to running the ball, having a run-blocking presence like Brown changes the entire equation.
Of course, it remains a bit of a mystery as to where exactly he will line up. After all, Bill Belichick must make tough decisions about several longtime starters along the offensive line.
Marcus Cannon sat out the entire 2020 season but reportedly plans on playing this year. Will New England force him to take a pay cut to remain on the roster? Or will the Patriots simply move on from the aging veteran via trade or release?
Meanwhile, Joe Thuney and David Andrews both need new deals. The former should sign elsewhere for record-setting money. However, it would be surprising to see Belichick let Andrews walk given his steady play and role as a leader.
If Thuney leaves, 2018 first-round pick Isaiah Wynn could slide to guard, which would allow Brown to assume his old spot at left tackle.
On the other hand, the Patriots could start Brown on the right side and pencil in promising second-year pro Michael Onwenu as Thuney's long-term replacement.
Either way, bringing back Brown gives New England much-needed star power (and size) on offense. But Belichick still has plenty of work to do to fix a unit that has holes at just about every position.
All statistics courtesy of Pro Football Reference.