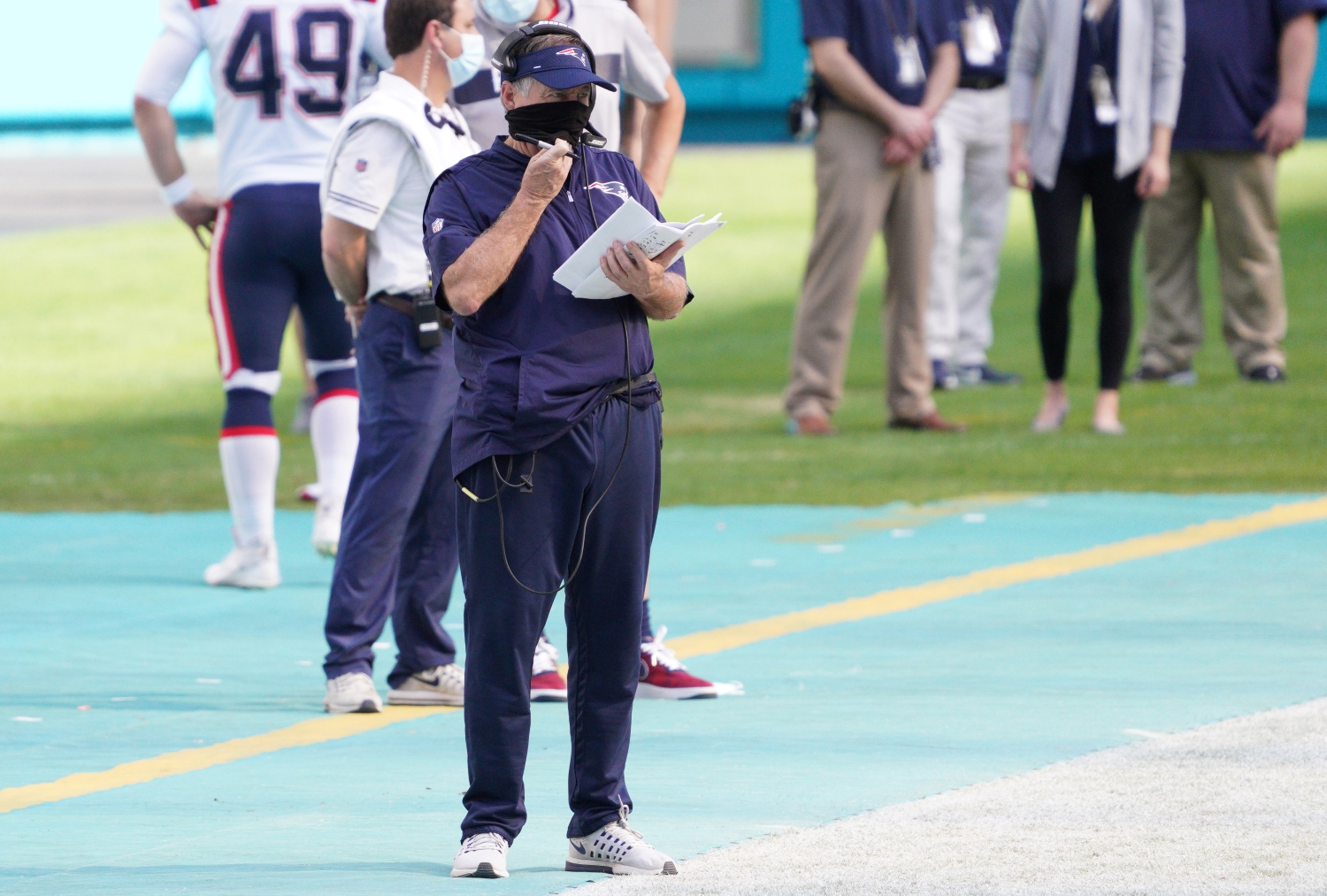 Bill Belichick Has Officially Backed Himself Into a $17.7 Million Corner Because of a Foolish Gamble on Tom Brady's Loyalty
Bill Belichick must make an expensive decision about Joe Thuney all because the Patriots didn't sign him to an extension a year ago.
Bill Belichick the general manager didn't exactly do Bill Belichick the head coach any favors last offseason. In fact, you could argue the reason the New England Patriots suddenly look like just another NFL team stems almost exclusively from his shaky personnel decisions in recent years.
From toying around with Tom Brady and his contract to failing to adequately address the wide receiver and tight end positions, Belichick simply hasn't delivered on his GM duties at nearly the same level as he has on Sundays as an NFL head coach.
And now, the architect of the greatest dynasty in league history faces a $17.7 million problem that reflects just how badly he bungled last offseason. Because by taking a foolish gamble on Tom Brady's loyalty to the Patriots, Belichick has backed himself into an expensive corner.
Bill Belichick made a number of questionable moves last offseason
In 2019, the Patriots featured a dominant defense that looked poised to carry the team to a Super Bowl title. However, the offense did not hold up its end of the bargain. Despite going 12-4 during the regular season, New England suffered a quick playoff exit at the hands of the Tennessee Titans.
That set the stage for a pivotal offseason. After all, Tom Brady finally had a chance to choose his own path.
But instead of putting aside his ego, or whatever seemingly convinced Belichick that TB12 did not deserve a contract extension, the Patriots head coach did not re-sign the legendary quarterback. While an argument can be made that New England made the right call to not tie up significant cap space on an aging player, the way Belichick handled the most important position in sports last year once Brady left most definitely cost the team a playoff berth.
However, before Brady departed, Belichick did invest quite a bit of money on a player who spent four seasons protecting the seven-time Super Bowl champion.
But Belichick's foolish (and expensive) gamble from a year ago has now put the 68-year-old on the clock to make a $17.7 million decision that will drastically impact the future of Robert Kraft's franchise.
The NFL legend has backed himself into a $17.7 million corner
Last month, longtime NFL reporter Mike Giardi dropped an interesting nugget on Twitter about star Patriots guard Joe Thuney and how his monster 2020 salary may have been related to retaining the GOAT.
According to Giardi, some people within the Patriots believe Bill Belichick used the franchise tag on Thuney in "a show of faith for Tom Brady and his possible return."
That plan—if true—obviously backfired.
Brady showed no hesitation in taking his talents to Tampa, and Thuney happily collected nearly $15 million in his fifth NFL season. Meanwhile, right guard Shaq Mason carried a cap hit of $8.6 million. Devoting that amount of money on interior linemen did little to help an offense that finished 27th in scoring.
And now, that decision to tag Thuney last offseason may force Belichick to go down a $17.7 million rabbit hole.
Unfortunately for the future Pro Football Hall of Famer, he created this problem for himself.
The Patriots appear to be in a lose-lose situation with Joe Thuney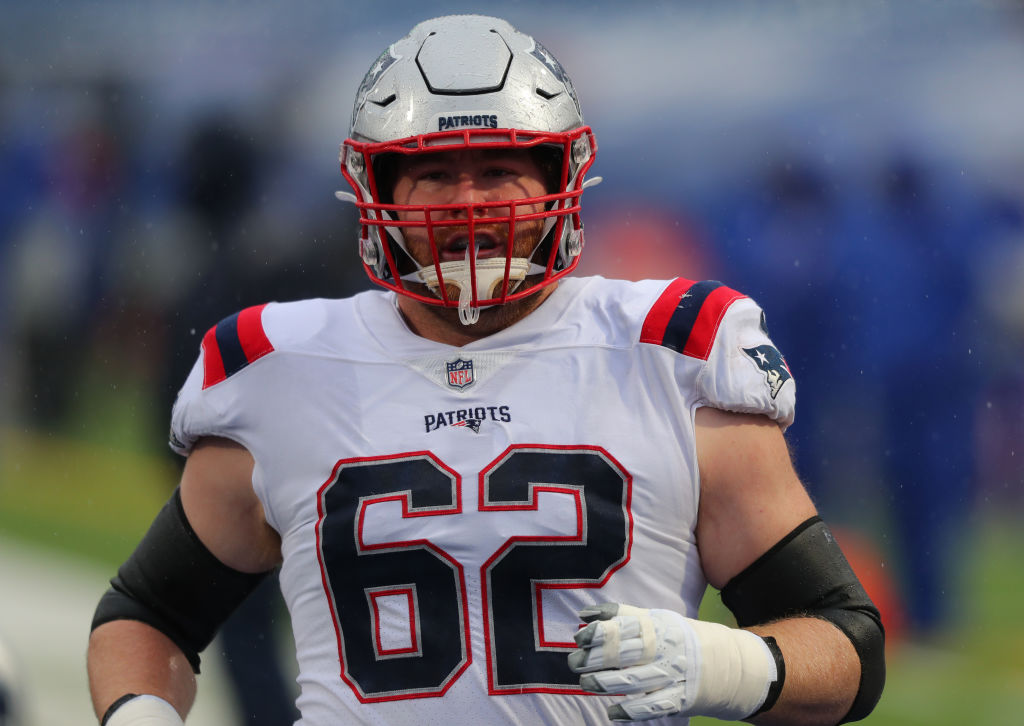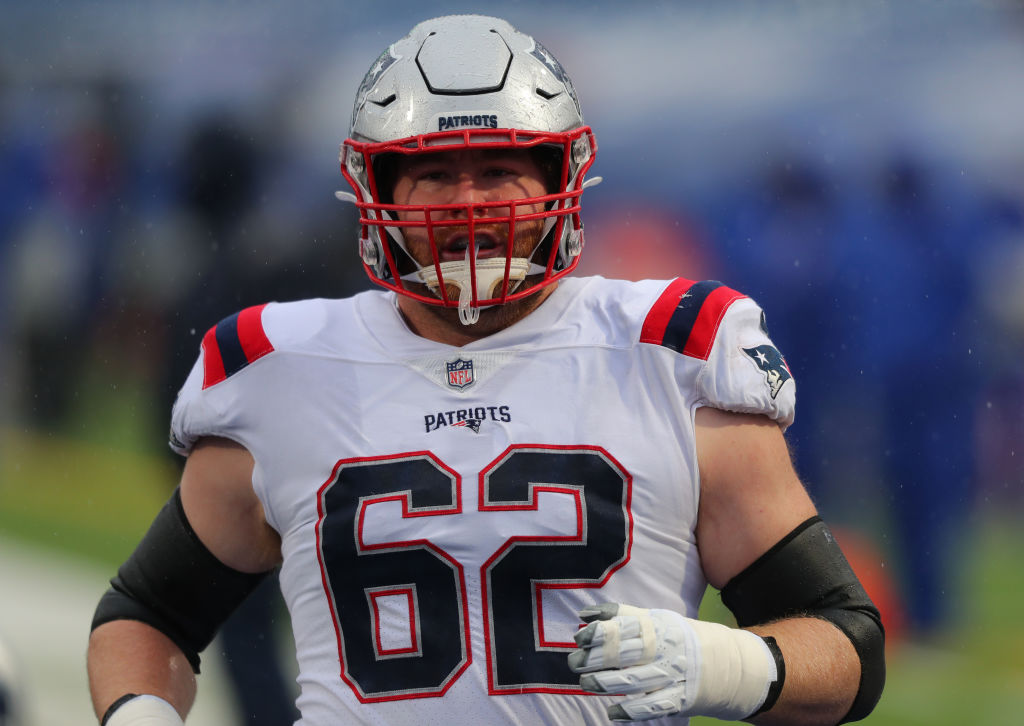 In order to retain Joe Thuney's rights—at least for one year—it will cost the Patriots $17.7 million. And with the franchise tag period now open, teams only have until March 9 to take advantage of this form of contractual control.
Of course, New England could also sign the 2019 second-team All-Pro to a long-term deal that could include double that figure in guaranteed money. That would, however, tie up an enormous amount of cap space on the guard position.
The Patriots could let Thuney sign with another team eager to make him one of the highest-paid offensive linemen in the league. But if that happens, the best possible outcome for the Patriots would involve receiving a 2022 compensatory draft pick.
But if that reality occurs, it will only make Belichick look more foolish for taking a gamble on Brady. Because by having to use the franchise tag twice to keep Thuney in New England, the Patriots will have to pay him 120% of his 2020 salary. At $17.7 million, that amount stands out as completely ridiculous given the overall value of a guard.
If Belichick decides to tag Thuney again, he will end up paying him essentially the same amount of cash in two years that he could have given him in guaranteed money on a four- or five-year contract extension last offseason.
And don't forget that the Patriots could have moved the versatile lineman before the trade deadline in order to gain an extra 2021 NFL draft pick.
Ultimately, though, this seems like a lose-lose situation for New England.
Once again, Belichick the GM has let down Belichick the coach.
Because after burning through $15 million to possibly try to entice Tom Brady to still call Joe Thuney his teammate, it seems all but assured that the Patriots are poised to lose their best offensive player…again.
All contract data courtesy of Spotrac. All statistics courtesy of Pro Football Reference.