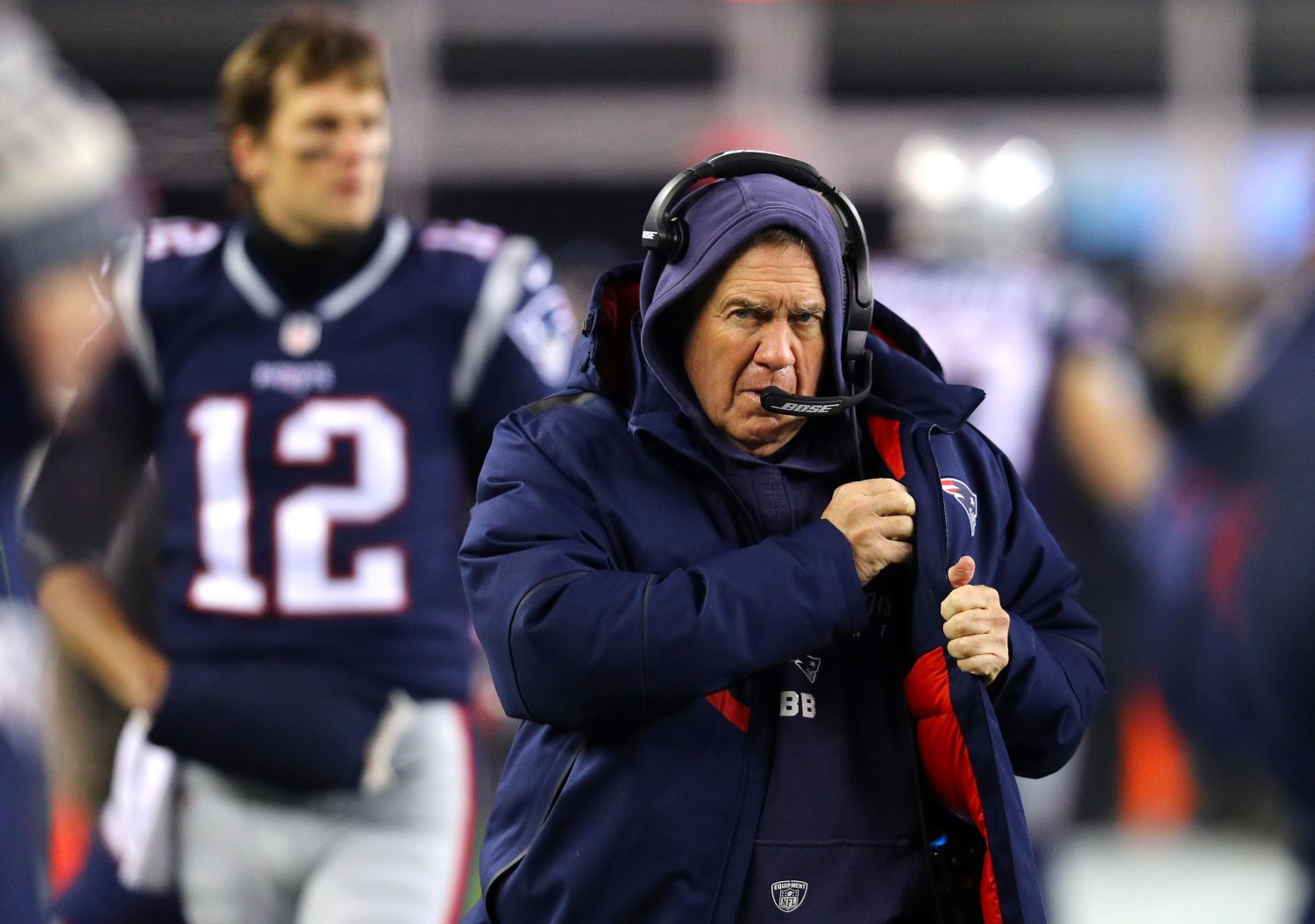 Tom Brady is Missing More Than $60 Million From His Bank Account Because of Bill Belichick
Tom Brady may be a rich man, but the Patriots legend is missing more than $60 million from his bank account because of Bill Belichick.
Tom Brady certainly doesn't have to worry about money like normal people. After all, the greatest quarterback of all time has built a substantial net worth thanks to his brilliance on the football field.
However, the new leader of the Tampa Bay Buccaneers should have at least another $60 million sitting in his bank account.
So who's to blame for Brady's financial loss?
To little surprise, the longtime face of the New England Patriots has money missing because of one person: Bill Belichick.
Tom Brady has made a staggering amount of money during his NFL career
Tom Brady's legendary NFL career includes many individual accolades. And of course, he led the Patriots to six Super Bowl titles between 2001-2018.
Along the way, he got paid handsomely for his ability to deliver in the clutch.
It didn't start out the way, though.
Brady earned about $600,000 during his first two years in the league. However, he made a substantial leap in 2003 when he earned just north of $9 million.
After winning three championships in a four-year span, his payday skyrocketed to $12 million for the 2005 season.
In total, Brady earned $235 million during his 20-year run with the Patriots. More than $112 million of that came in the form of signing bonuses.
Ironically, when he signed with the Buccaneers last spring, he actually scored a substantial upgrade to his bank account. After never topping the $8 million salary mark in New England, the first year of his two-year deal includes a $15 million salary, along with a $10 million roster bonus. Tampa also included incentives in his contract, which puts Brady in line to make even more money than ever before.
Of course, that's not how things went in New England.
The Patriots legend is missing more than $60 million from his bank account because of Bill Belichick
As the man in charge of making every decision in Foxborough, Bill Belichick controls every aspect of player personnel. Managing the salary cap requires considering both the short- and long-term implications of every roster move. And as many beloved Patriots players learned the hard way, the greatest head coach in NFL history refuses to budge when he has a set price in mind.
Even though Tom Brady clearly established himself as the ultimate winner and the top quarterback in football, Belichick refused to pay him accordingly.
In fact, according to Business Insider, the GOAT sacrificed at least $60 million during his time with the Patriots.
Throughout his tenure with the team, Brady routinely restructured his contract and signed deals that didn't necessarily match up with his accomplishments and value to the franchise.
In 2013, he shockingly signed a three-year, $27 million extension that saved the Patriots about $15 million in cap space across two seasons. However, Belichick didn't use the available space to re-sign Wes Welker, which Brady wanted to happen. That same year, Aaron Rodgers signed a five-year, $110 million extension with the Green Bay Packers despite not having anything close to Brady's postseason resume.
In 2016, Brady signed a two-year, $41 million extension that included a $28 million signing bonus. Meanwhile, Andrew Luck inked a six-year contract extension with the Indianapolis Colts that totaled $140 million.
At the end of the day, Belichick refused to let his quarterback take up too much of the salary cap. While other NFL teams have gone to great lengths to pay less-accomplished quarterbacks top-of-the-line money, the Patriots did not do that with Brady. Ultimately, he should have at least $60 million (and perhaps up to $100 million) more in his bank account if not for Belichick and his method of doing business as a general manager.
Will the Buccaneers pay up to keep the GOAT in Tampa?
In recent years, Tom Brady never got the respect he wanted from Bill Belichick in the form of long-term financial and job security. Obviously, though, that didn't happen, which led the six-time Super Bowl champion to take his talents to Florida.
In fact, during his entire time with the Patriots, Brady never earned more than $19.75 million in a single season until he made $23 million in his last year with the team.
On the other hand, the Buccaneers showed no hesitation in signing him to a two-year, $50 million contract to become their new starting quarterback.
With Brady showing that he still has what it takes to win on Sundays, that should give him a great shot at extending his stay in Tampa.
And if the Buccaneers emerge victorious against the Kansas City Chiefs in Super Bowl 55, don't be surprised to see the GOAT get a well-deserved extension.
Fortunately for TB12, he no longer has to worry about dealing with Bill Belichick at the negotiating table.
All contract data courtesy of Spotrac. All statistics courtesy of Pro Football Reference.