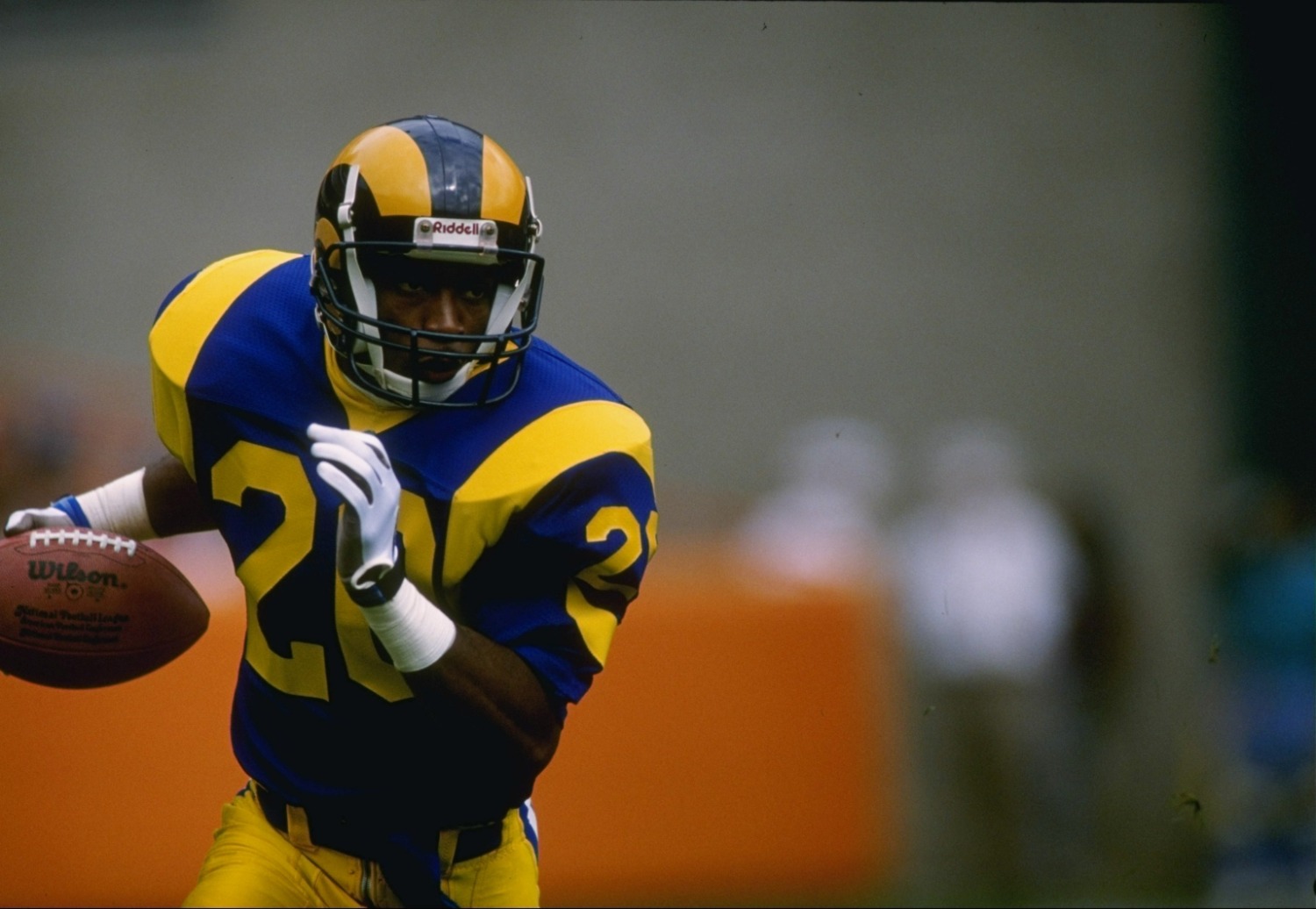 Former Rams CB Darryl Henley Plotted to Murder a Judge and a Rams Cheerleader After Cocaine Conviction
Darryl Henley was a solid defensive back for the Rams who got an extra 21 years in prison after he plotted to murder a judge and witness.
Many former NFL players have traded in a helmet and shoulder pads for a prison jumpsuit. But few have as interesting of a story of how they landed behind bars than Darryl Henley. The former Los Angeles Rams cornerback went from starting on Sundays to earning an extra 21 years in prison after plotting to murder a judge and a former NFL cheerleader.
Oh, and all of that happened after he got convicted of trafficking cocaine. Believe me, folks. This is a story that not even a Hollywood screenwriter could write. Here's the story of Darryl Henley's fall from grace.
Darryl Henley developed into a dependable defensive back for the Rams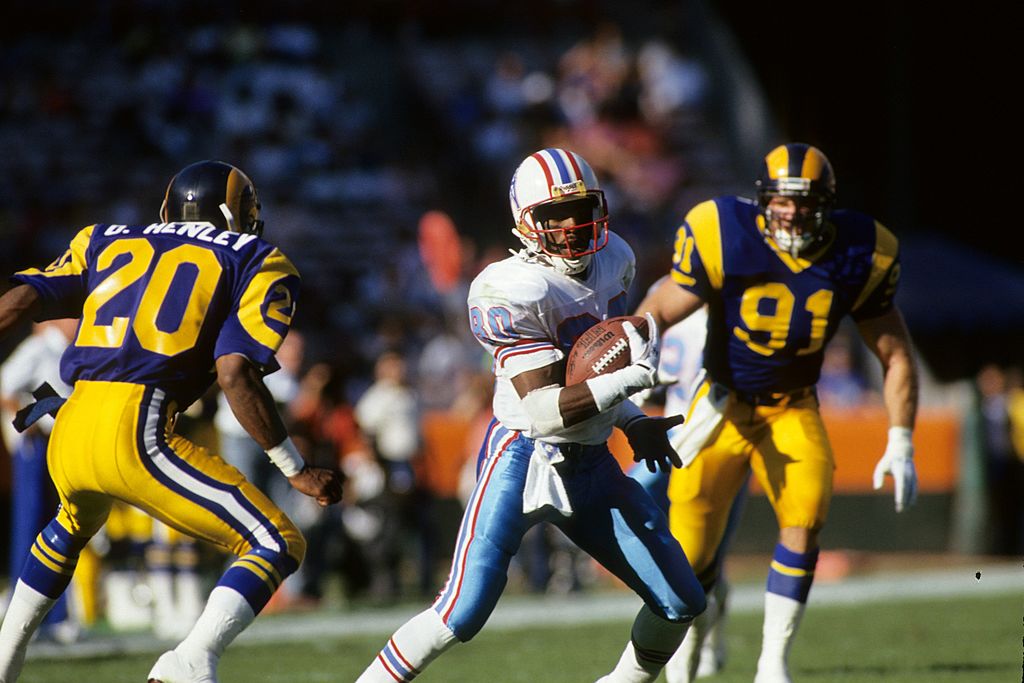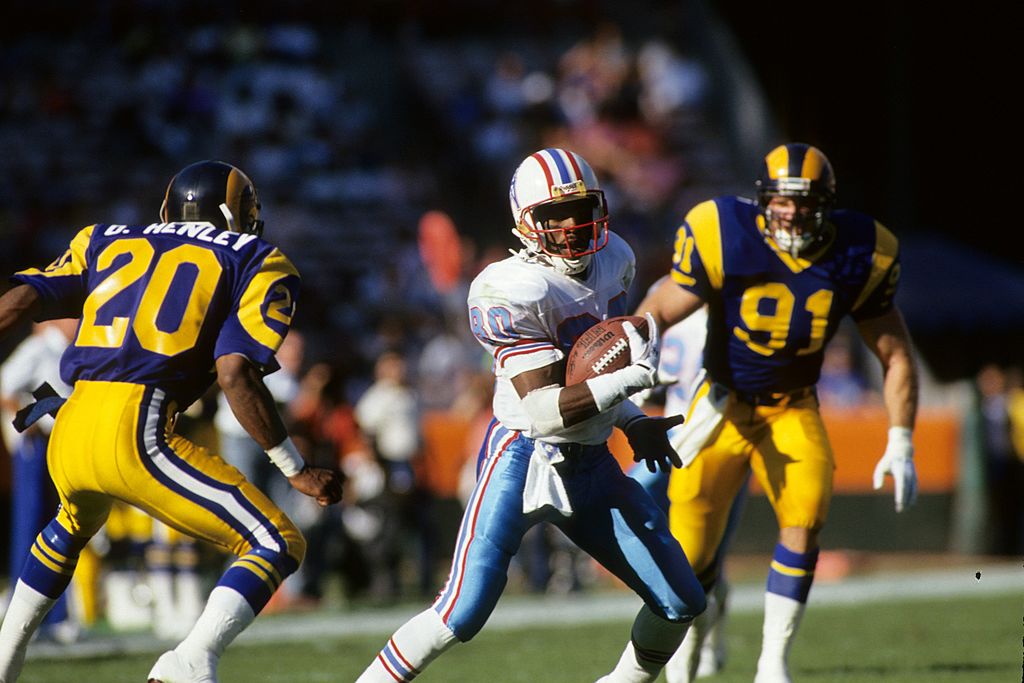 An LA native, Darryl Henley played his college ball at UCLA. An electric returner who also shut down opposing receivers, he earned consensus All-America honors as a senior. In four years with the Bruins, he took back three punt returns for touchdowns and recorded seven interceptions on defense.
By the time he entered the 1989 NFL draft, the 5-foot-9, 172-pound defensive back looked like a surefire early selection. The Rams scooped up the local star with the 53rd overall pick. Despite his small stature, Henley proved why the Rams devoted a second-round pick on him.
After spending his first two seasons as a rotational piece, Henley broke into the starting lineup in 1991. The third-year corner snagged three interceptions and recorded 56 tackles. He followed up with an even better 1992 campaign in which he totaled a career-high four picks to go along with 68 total tackles.
Injuries limited Henley to just five games in 1993. He ended up starting 14 contests the following year. And once again, he looked like one of the team's best defensive players. He would never play another down of football after the 1994 season.
A murder-for-hire plot earned the former NFL DB an extra 21 years in prison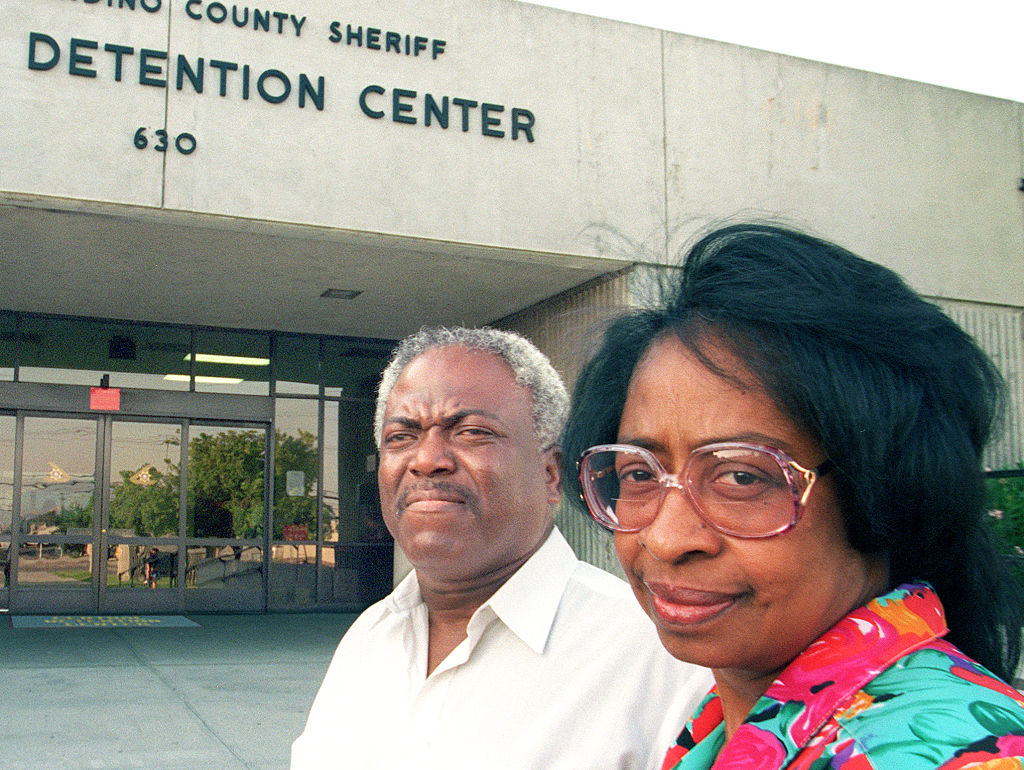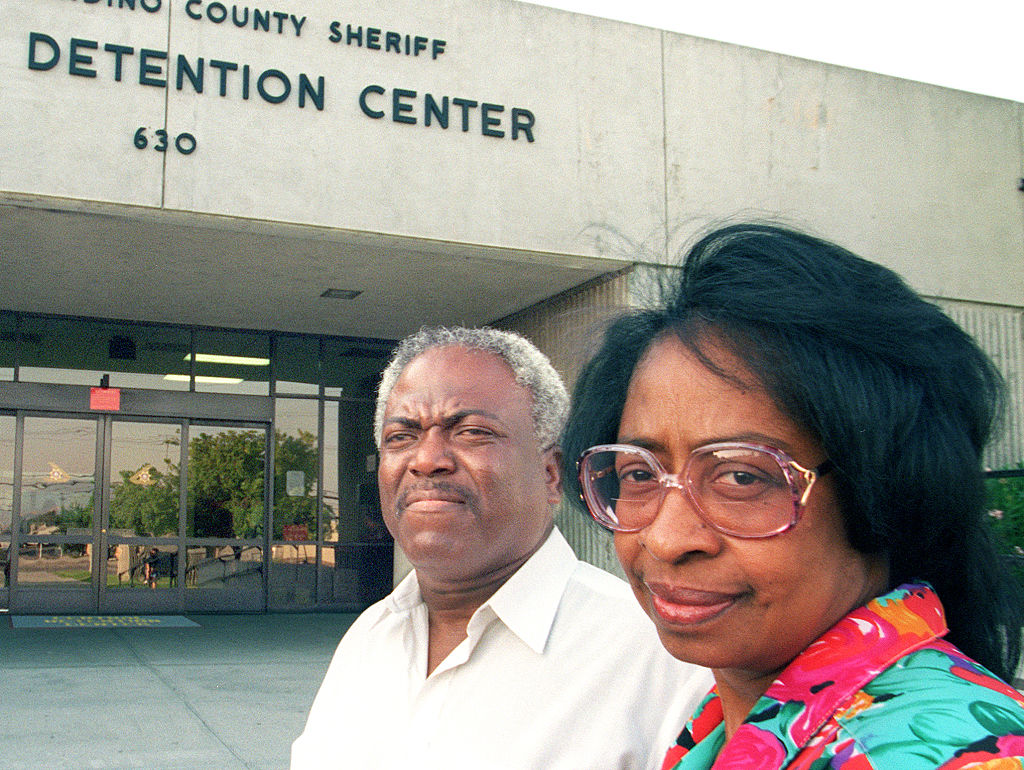 Everything took a dark turn for Darryl Henley because of drugs. In March 1995, he and four other people got convicted for trafficking cocaine. Of course, he wouldn't be the first or the last NFL player to get involved in the cocaine business. While the conviction represented a monumental blow to his life, the story got far, far worse.
Two years after his conviction, Henley received a 41-year prison sentence. However, that covered not only the drug offenses but also a bizarre murder-for-hire plot (H/T Desert).
In October 1996, he pled guilty to soliciting the murder of U.S. District Judge Gary Taylor as well as Tracy Donaho, a former Rams cheerleader. Taylor served as the judge in his drug trafficking case. Donaho testified at the trial that she transported cocaine across the country for the former NFL star.
Prosecutors said Henley paid a Metropolitan Detention Center guard $3,000 a month for use of a cellular phone, and in May 1996 asked a federal undercover agent to murder Taylor and Donaho for $100,000 each.

Henley actually had two judges at his sentencing hearing because both cases had to be processed separately. U.S. District Judge Manuel Real asked Henley, "You've really screwed up your life, didn't you?"
Henley responded succinctly with, "Yes, sir."
Henley has reflected on his troubled past
With a 41-year prison sentence ahead, Darryl Henley became a federal inmate at the United States Penitentiary in Marion, Ill. In 2018, Fox News published a lengthy first-hand account from Henley about his time in prison. He reflected on his 23 years behind bars and the issues with the criminal justice system and prison reform.
In the nearly 23 years I've spent as a prisoner I've learned a lot about prison reform from the inside. I know firsthand that true reform must address both public policy and personal identity. And I've learned that far too many people in prison today don't belong there, or belong there for fewer years. You might think that only convicts or far-left Democrats hold this view, but in fact a lot of Republicans do. And right now they're trying to get the U.S. Senate to give final passage to prison reform legislation that has already passed the House. I'd like to add my voice of support to this important legislation.
Henley also pointed out some of the harmful effects of prison policy. Some of the issues he brought up included limited educational and vocational opportunities, extensive family separation and estrangement, and a mass incarceration epidemic.
He closed out with the following statement, "One can say that most of an incarcerated man's problems stem from his inability to sit quietly in his cell alone and believe he has worth. Let's keep the faith in prison reform, by keeping people of faith involved in prison reform."