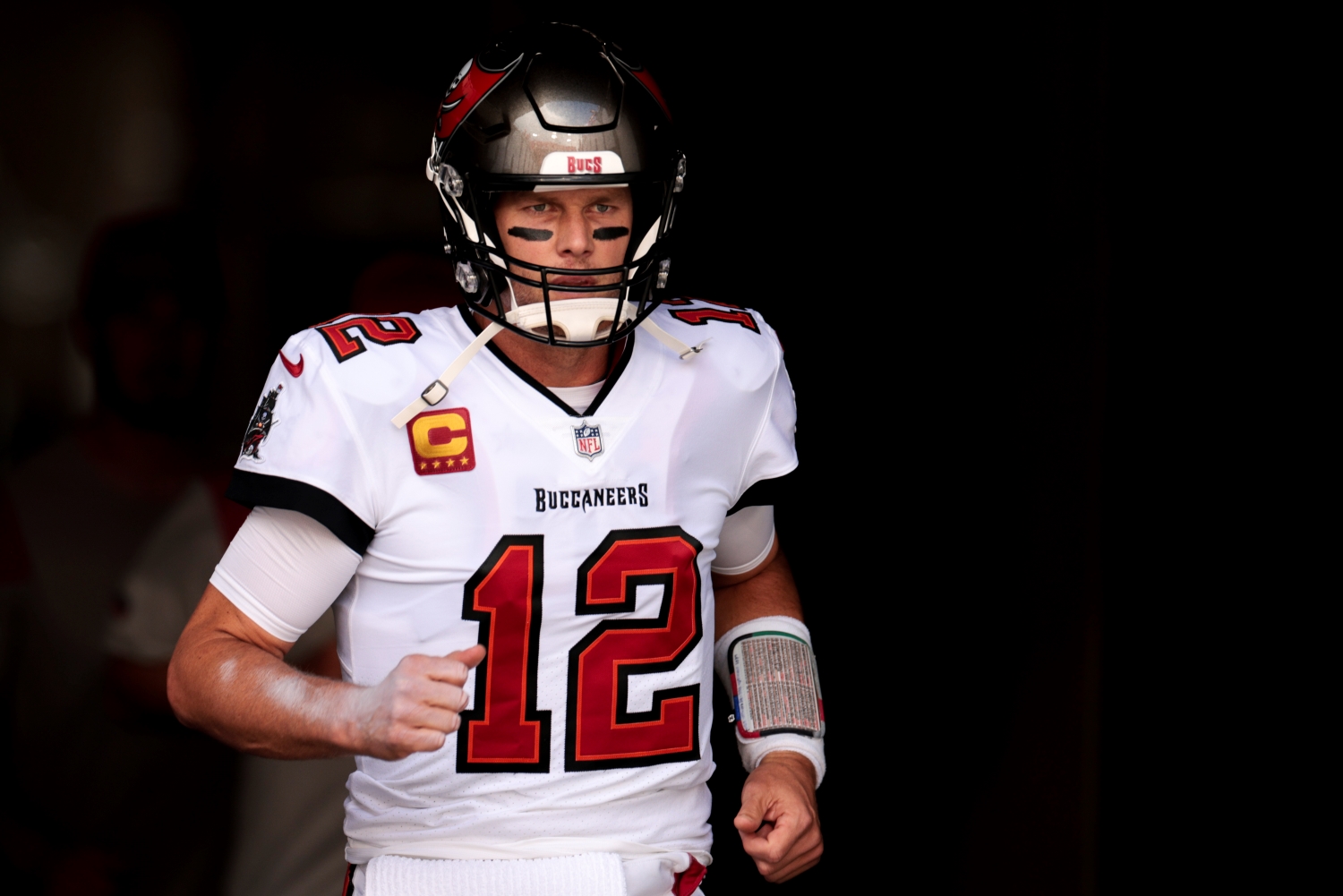 Tom Brady Suffered a Cruel Case of Karma That Opened the Door for Him to Get the Last Laugh Over Bill Belichick
Tom Brady may have wanted to play for his favorite childhood team, but karma had other plans. Luckily for the longtime Patriots star, getting rejected by the 49ers put him in a position to get the last laugh over Bill Belichick.
If Bill Belichick had it his way, Jimmy Garoppolo would have become the new face of the New England Patriots long ago. In fact, the legendary coach tried to make that transition by attempting to pull off a franchise-altering move ahead of the 2017 trade deadline.
Of course, Belichick didn't get the chance to build around his hand-picked successor to the greatest quarterback of all time. Instead, he sent Garoppolo to the San Francisco 49ers for a measly second-round pick in a move that clearly wasn't in the best interest of the football team.
However, that trade did benefit one person.
Unfortunately for Tom Brady, karma came back to bite him when he finally had a chance to escape from Foxborough. But even though he suffered a cruel case of rejection, that simply opened the door for him to get the last laugh over his longtime boss.
Despite his public praise for Brady, there's no doubt Belichick wanted to move in a different direction at the most important position in sports. After all, he drafted Garoppolo in 2014 and specifically referenced "Tom's age and contract situation" as part of the rationale behind the pick. However, Belichick eventually had to give up on his dream of extending New England's dynasty with a younger, cheaper quarterback.
Fueled by the presence of his potential replacement, Brady dedicated himself to getting in the best shape of his life. And by proving he could still play at a high level, he convinced Robert Kraft to essentially tell Belichick he couldn't get rid of the GOAT.
But even though New England shipped Garoppolo to San Francisco, Brady still didn't get what he truly wanted: a contract extension that would have cemented his status as a lifelong Patriot. Belichick refused to make a long-term commitment to an aging version of TB12, so it became clear he would not finish his career in Foxborough.
Ultimately, Brady became a free agent after the 2019 season. Finally given the chance to control his destiny, he quickly learned you can't always get what you want.
After spending two decades playing for a cold-weather team, Brady unsurprisingly had his sights set on returning to the warm weather and familiar feel of his home state of California. According to Seth Wickersham's new book, "It's Better To Be Feared," the longtime Patriots star had the 49ers on his radar when he entered free agency.
Brady reportedly told Wes Welker there would be "no free-agency tour, no bidding war, full stop; he would end his career where his love of football began, in scarlet and gold, allowing his parents to drive to (his) games for the first time since the 1990s."
But after proving Belichick wrong and leaving the Patriots little choice but to trade away a young quarterback teeming with potential, he experienced karma first-hand courtesy of the 49ers.
"On @MerloniFauria, Seth Wickersham says the 49ers were Tom Brady's No. 1 choice as a free agent, but after extensive work by the SF coaching staff, they felt they were better off sticking with Jimmy Garoppolo," tweeted WEEI's Ryan Hannable.
Ironically, Brady's ability to outlast Garoppolo in New England came back to bite him. Although San Francisco could have pulled a reverse of what Belichick wanted to do, Kyle Shanahan and his staff passed on the opportunity to replace an injury-prone Garoppolo with the best quarterback to ever live. So, even though Brady won by watching the Patriots send his successor to San Francisco, he suffered a loss when the 49ers chose to stick with Jimmy G.
Getting rejected by his favorite childhood team may have stung, but it opened the door for Brady to get the last laugh over Belichick. Rather than join a squad that continues to get ravaged by injuries, the 44-year-old took his talents to a team that desperately needed a leader. And though the Buccaneers had some up-and-down moments during the first half of the 2020 season, they turned it on down the stretch and emerged victorious in Super Bowl 55.
For Brady, it had to be particularly sweet to hoist the Lombardi Trophy in his first season without Belichick as his head coach. Once again, he showed everyone why he shouldn't be doubted. Plus, the fact the Patriots had their first losing season since the year before he took over for Drew Bledsoe must have provided an extra layer of vindication.
Would it have been a great storyline if San Francisco had signed Brady?
Without a doubt.
It would have been fascinating to see him play for the team he rooted for growing up. And it certainly would have meant something special given how much he idolized Joe Montana.
However, Brady actually lucked out by getting turned down. That left him in a position to find a new employer who wanted to make a title run with a six-time Super Bowl champion at the helm. With seven rings and a potential eighth on the way, it's safe to say he made the right choice to relocate to Florida.
Meanwhile, Jimmy Garoppolo has Trey Lance waiting to take his job, and Bill Belichick's days with the Patriots could be numbered if he can't find a way to win without Tom Brady.
All statistics courtesy of Pro Football Reference.