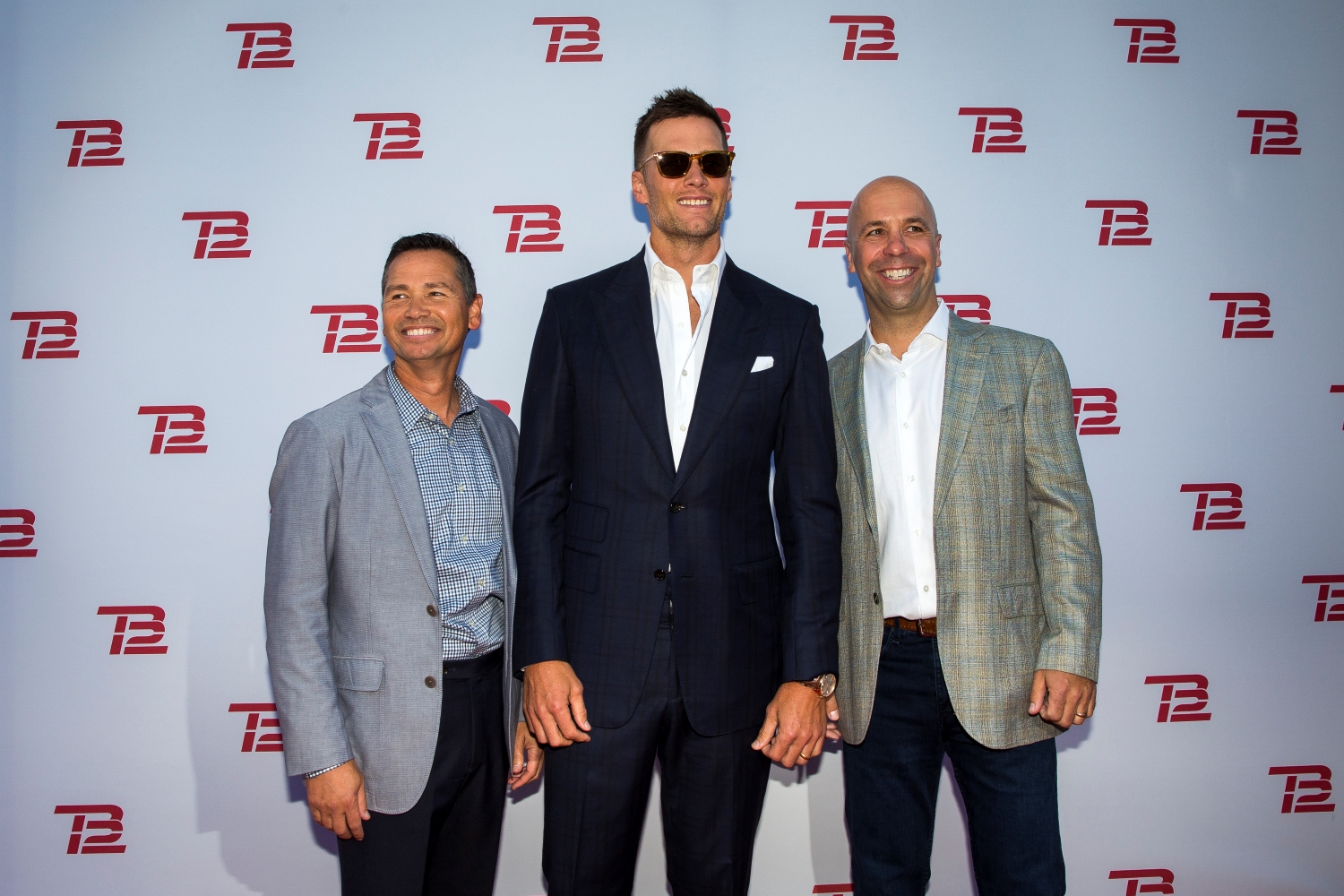 Tom Brady's Controversial Trainer Confirms His Star Client Kept an Important Secret Hidden From NFL Fans Since 2018
Alex Guerrero confirmed Tom Brady kept an important secret hidden from NFL fans since his penultimate season with the Patriots. Does that mean the TB12 method actually works?
Think Tom Brady understands the importance of maintaining a competitive edge? That shouldn't be a surprise considering he spent two decades working for Bill Belichick — someone who refuses to divulge any details that could give an opponent the upper hand.
Perhaps that explains why the greatest quarterback of all time hid an important secret from NFL fans since 2018. Or maybe Brady had other reasons for keeping things close to the vest. Either way, it's clear TB12 hasn't been completely honest in his latter years.
In fact, Alex Guerrero, Brady's trainer and business partner, confirmed that by revealing a surprising piece of information about his No. 1 client that only makes the GOAT's recent accomplishments even more impressive.
Father Time hasn't stopped Tom Brady from winning two Super Bowl titles in his 40s
Is age just a number?
When it comes to Tom Brady, that may be true. After all, even though he turned 40 a month before the 2017 season began, it's clear Father Time still has yet to catch up to him.
Brady has defied logic and Belichick's expectations by not falling off the proverbial cliff like most NFL players. And even though he didn't look quite so dominant during his final two years with the Patriots, the future Hall of Famer still added a sixth Super Bowl ring to his collection before he joined forces with the Buccaneers.
Of course, it quickly became evident that Brady's supposed "decline" in New England had everything to do with a lack of adequate weapons and not a deteriorating skill set. At 43 years old, the iconic quarterback put together one of the most impressive seasons of his career and led Tampa to its first title since 2002.
Whether Alex Guerrero's massages and training protocols have actually made the ultimate difference or not, Brady simply hasn't shown any signs of slowing down. But as we learned over the summer, even the seemingly indestructible NFL legend hasn't been able to completely avoid getting hurt.
And thanks to his trusted confidant, we now know TB12 kept a health-related secret under wraps for several years.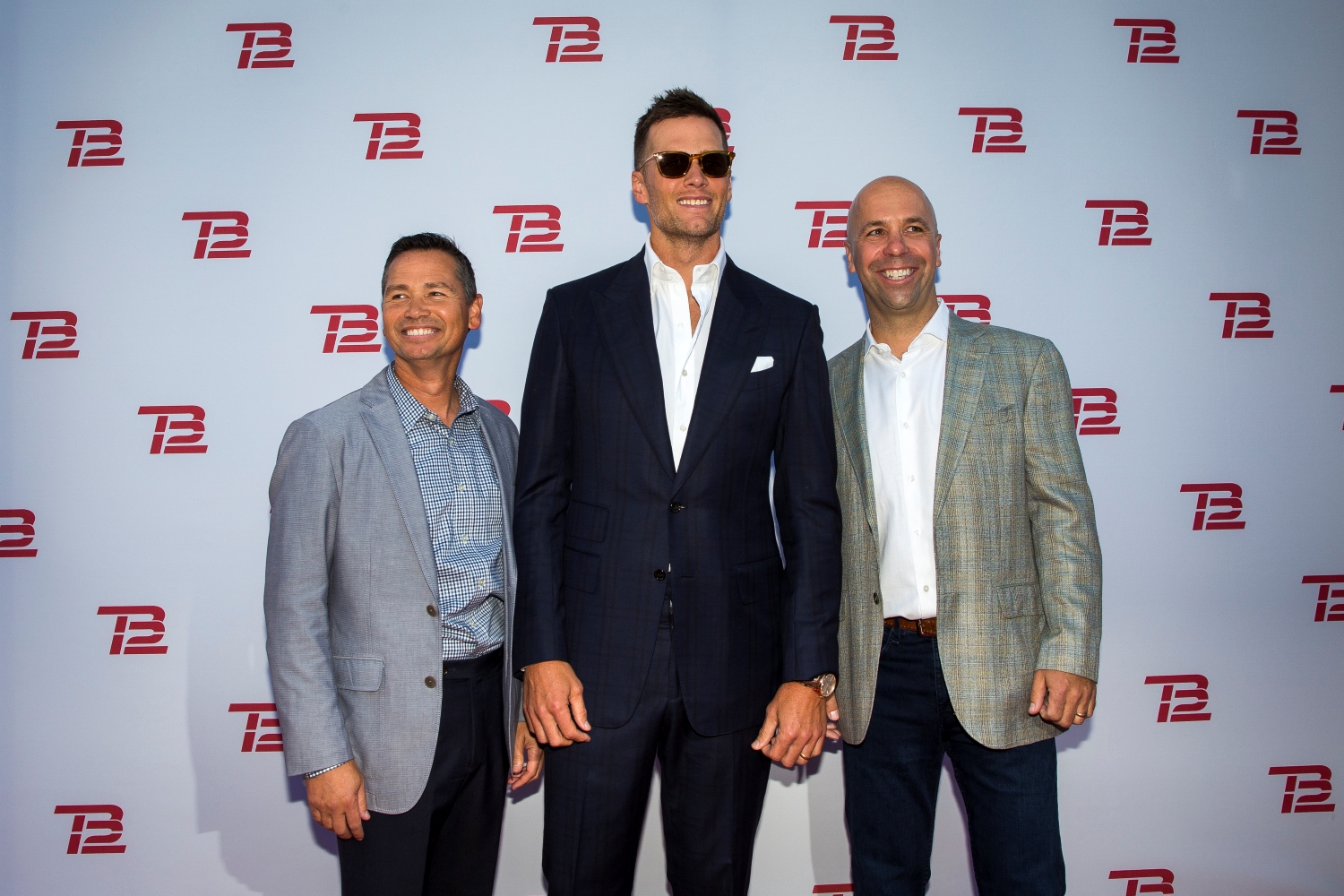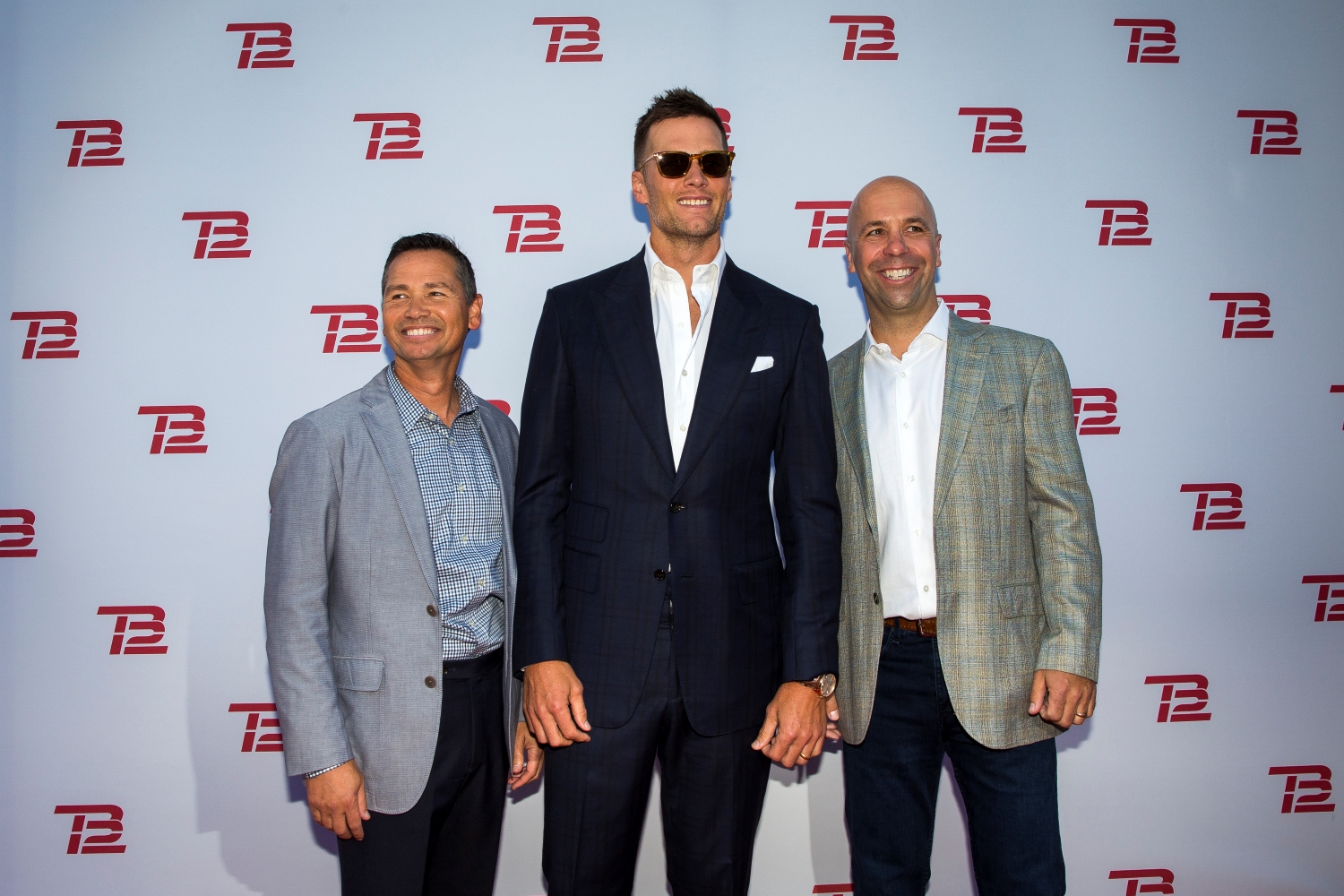 With Brady and the Buccaneers coming to Gillette Stadium in Week 4, Karen Guregian of the Boston Herald spoke with the quarterback's longtime trainer and close friend about a few topics. And Guerrero raised some eyebrows by telling the true story behind his client's much-discussed knee injury.
As it turns out, Brady didn't tear his MCL during his final year with the Patriots. Rather, he kept NFL fans in the dark about that painful setback for much longer.
According to Guerrero, Brady suffered the injury in Week 10 of the 2018 season.
"During that one Tennessee game, was it four years ago? Remember when he ran and got tackled? That's where he did it," the 56-year-old trainer said. "We just played on it, and did our work on it, and we'd stabilize the knee."
If true, that means Brady won his last two titles playing with a torn ligament in his knee. Obviously, though, the situation reached a point where surgery had to take place.
"Finally, after last season, I'm like, 'Tommy, as you age, this is something we just have to get fixed as soon as the season is over,'" Guerrero said. "And he's doing great. The rehab went well. We prepared him for the rigors of football, so now we're into it. Two weeks in, so far, so good."
The looks bright for Alex Guerrero and his star client down in Tampa
If Brady managed to win two Super Bowl titles on a torn MCL, it's scary to think what he can do at full strength. His knee injury clearly didn't stop him from enjoying immediate success in Tampa. So, if he doesn't have to worry about treating a nagging ailment, why can't he take his game to new heights in 2021?
As long as Guerrero keeps his top client feeling supple, pliable, and unbreakable, the Buccaneers should feel confident about their chances of capturing the Lombardi Trophy again. Brady has a fantastic set of weapons, a rock-solid offensive line, and an excellent coaching staff.
In other words: the reigning champions have all the pieces in place to go on a mini dynasty run.
However, how much longer Brady will play remains a bit of a mystery. He certainly seems capable of extending his career into his late 40s, but would Gisele Bundchen be on board with that? The legendary quarterback already squeezed out a few more years than expected, so it will be interesting to see if he wants to keep playing football after 2022.
Then again, if Alex Guerrero's methods allow Tom Brady to stay at the top of his game, maybe the GOAT will remain in Tampa longer than anticipated.
All statistics courtesy of Pro Football Reference.