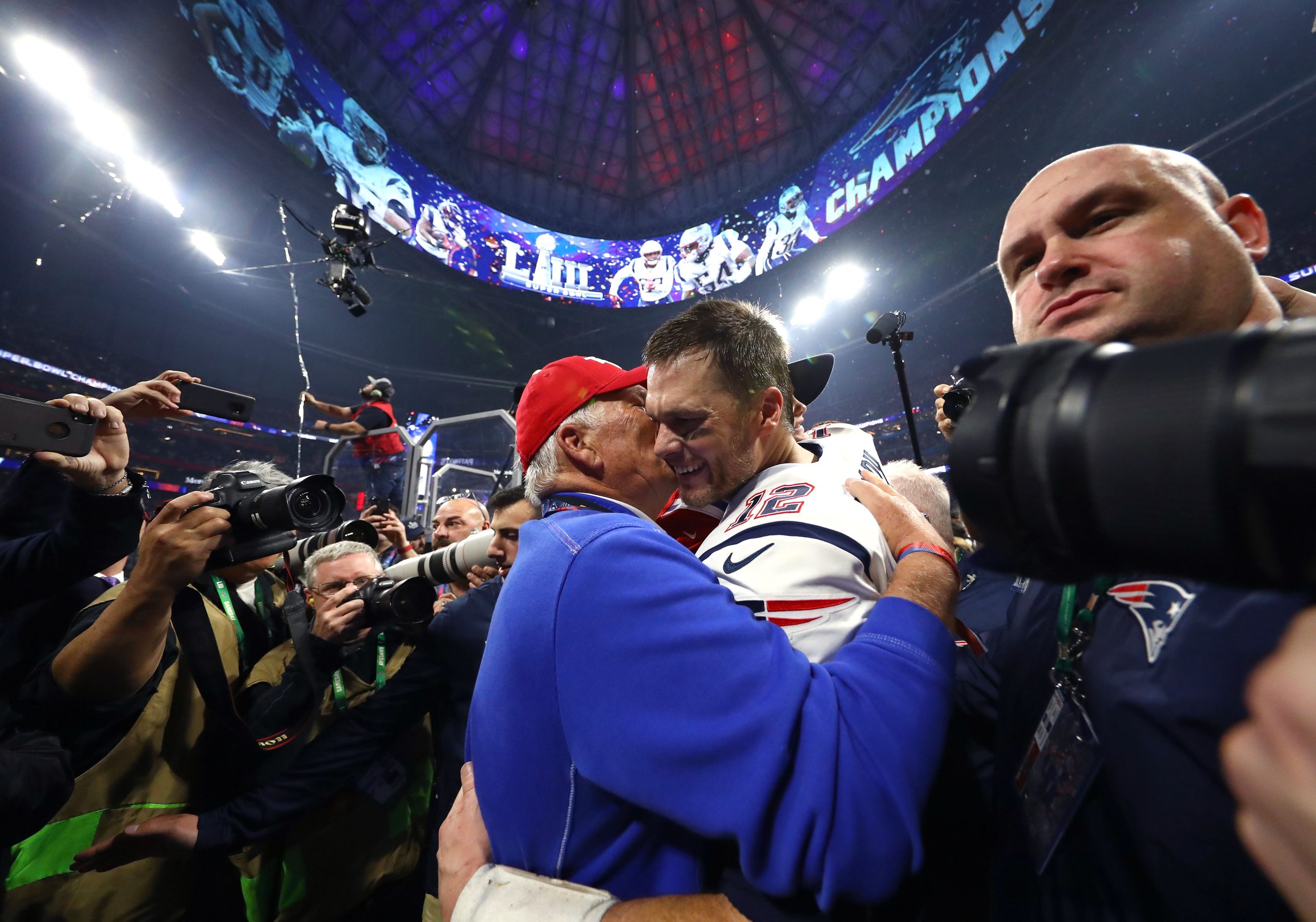 Tom Brady Sr. Gets Candid About His Son's Upcoming Return to Foxborough to Face Bill Belichick and the Patriots: 'He's More Than Happy That He's Moved On'
Tom Brady's father didn't hold back on his thoughts about his son's departure from New England and his upcoming return to Gillette Stadium.
Tom Brady recently admitted that 90% of what he says to the media isn't what he's actually thinking. That doesn't appear to be the case with Tom Brady Sr.
The Tampa Bay Buccaneers quarterback's father recently spoke about his son's upcoming return to Gillette Stadium to face Bill Belichick and the New England Patriots. The elder Brady didn't hold back on his thoughts on the return, saying his son is "more than happy that he's moved on."
Tom Brady returns to Foxborough to face the New England Patriots on Oct. 3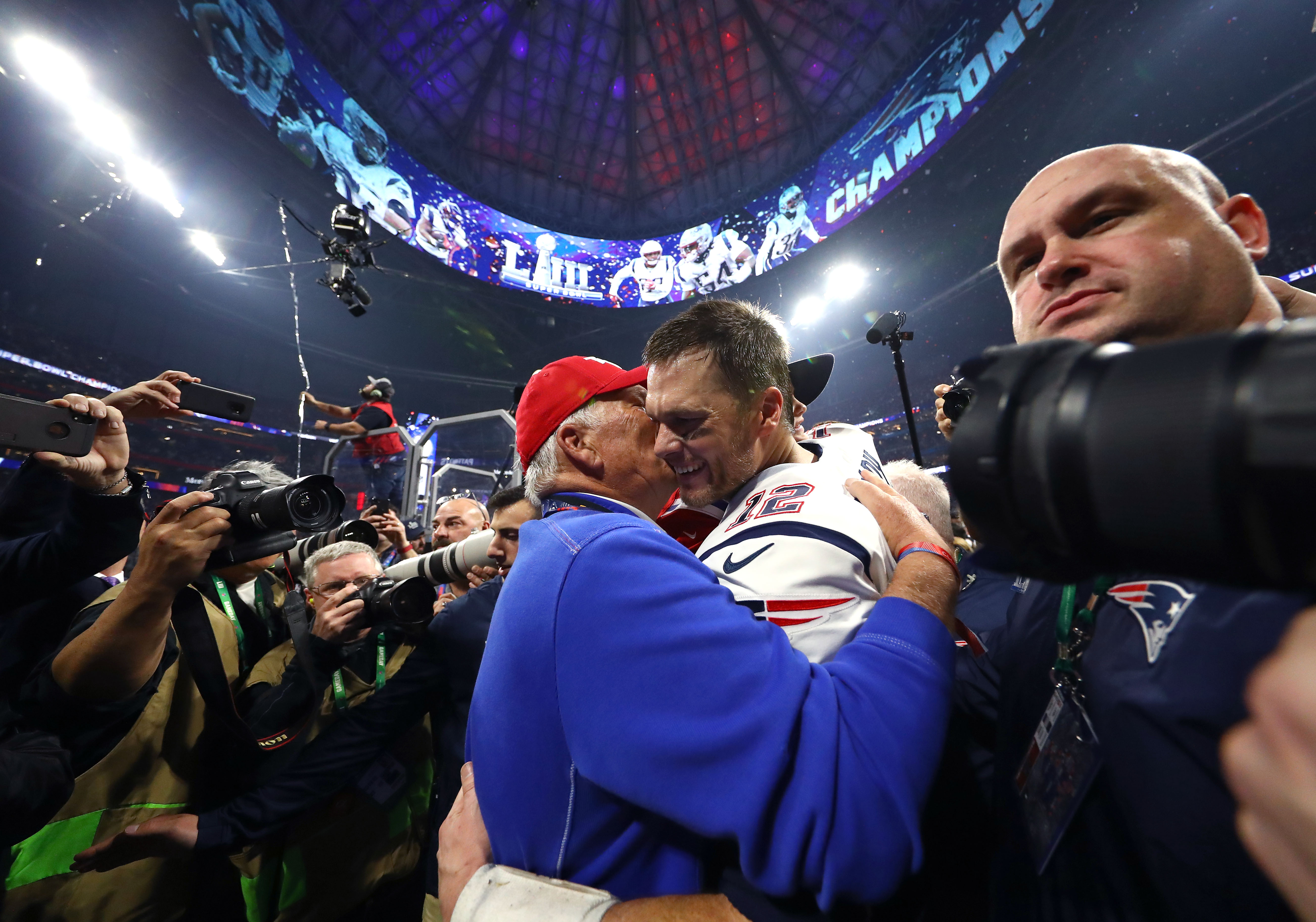 Brady and the Buccaneers travel to Gillette Stadium in Week 4 for a Sunday night matchup against Bill Belichick for one of the most highly anticipated regular-season games in recent memory. While Brady, the player, will play it off like it's just another game, Brady, the father, doesn't see it that way.
The younger Brady, of course, won his seventh Super Bowl, leading the Bucs to a victory over the Kansas City Chiefs in Super Bowl 55, during his first year away from New England. Brady Sr. was a recent guest on the Patriots Talk Podcast with Tom E. Curran, and Curran asked him if he found a measure of vindication for his son.
"Damn right," the elder Brady said. "Damn right. Belichick wanted him out the door. Last year, he threw 56 touchdowns. I think that's a pretty good year."
Curran then asked if he felt his son felt the same way.
"Damn right," he said. "Damn right."
Tom Brady 'more than happy that he's moved on,' says his father
Brady spent 20 years as the quarterback under Belichick, and the two brought the winning tradition to New England in the form of six Super Bowl titles. It seemed to be a match made in heaven, but that didn't appear to be the case when the quarterback tested free agency for the first time in his career. Brady packed his bags, and his father insists he's happy with his decision.
"My feeling is Tommy is extraordinarily appreciative of everything that happened during his New England career," Brady Sr. said. "He's more than happy that he's moved on because it was pretty obvious that the Patriots regime felt that it was time for him to move on.
"Frankly, it may well have been perfect for Belichick to move on from him. On the other hand, I think the Tampa Bay Bucs are pretty happy that the decision was made in Foxborough that they didn't want to afford him or didn't want to keep him when his last contract came up."
Without Brady, the Patriots struggled mightily on offense. Cam Newton replaced Brady and went 7-8 in his 15 starts. The team finished 7-9. Newton has since been released and replaced by rookie Mac Jones.
Brady Sr. expects the return to New England to be a 'real treat'
The Week 4 matchup between the Buccaneers and Patriots is already circled on most NFL calendars. Brady Sr. is also looking forward to returning to New England for the meeting. He told Curran he expects it to be a "real treat." Curran asked him how he will feel coming back to Gillette Stadium.
"Very nostalgic," said Brady Sr. "It was our home for 20 years. The fans embraced Tommy. The city embraced Tommy, and the team embraced Tommy for a while. When he comes home, it's going to be a real treat. He spent 20 years making his mark in Boston.
We owe a lot to the Patriots and a lot to Boston. Like every phase in life, things move on. Our kids get older. Our kids move on. They get out of the house. They go elsewhere. That's kind of what it's like for Tommy right now where he's moved elsewhere. Wherever he is, we support our kids. Tommy's no different than the rest of us."
Tom Brady Sr. tells it like it is. Look for a different, more generic version from his son coming up after the Week 3 games.