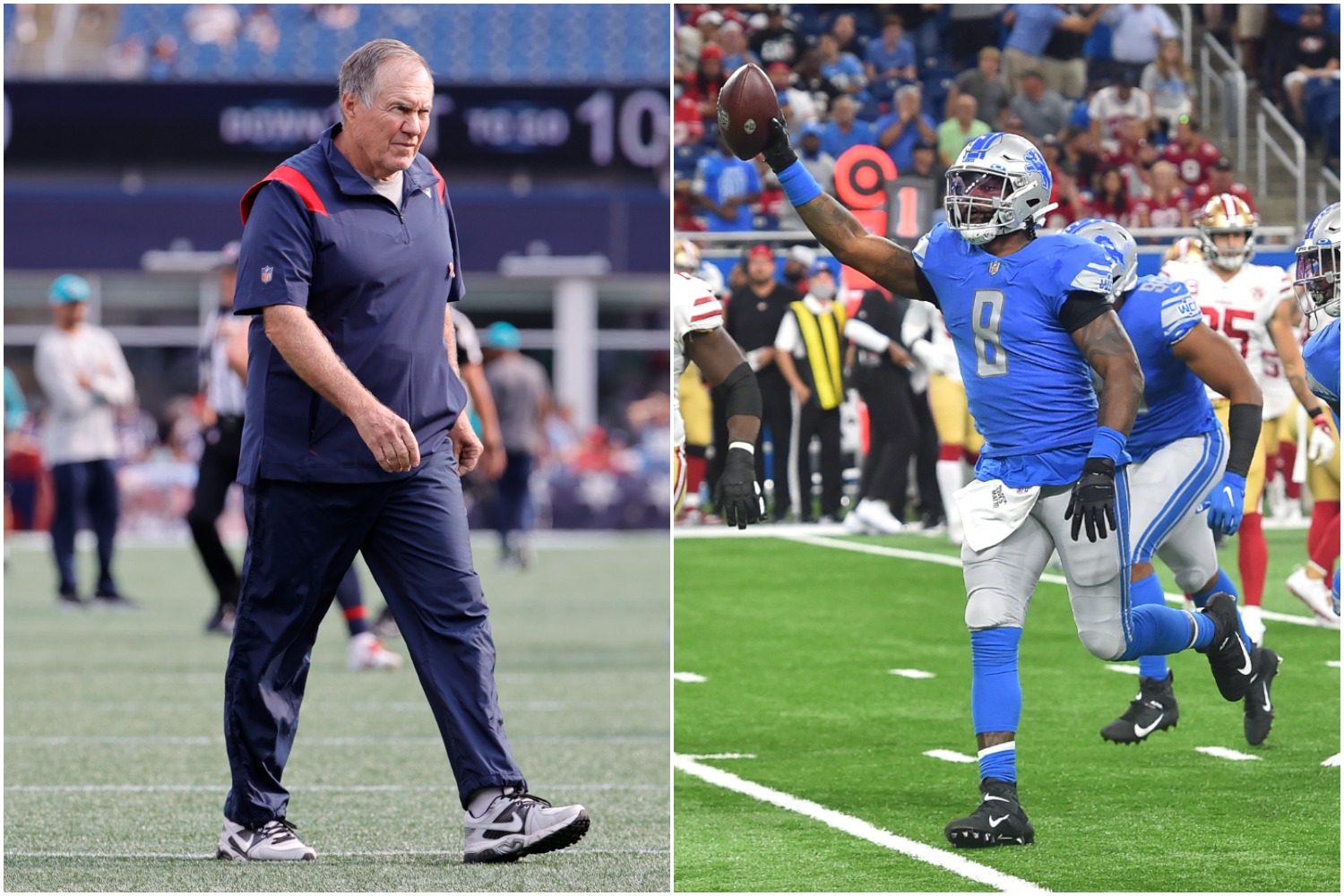 The Detroit Lions Have Officially Opened the Door for Bill Belichick to Bring a Familiar Face Back to Foxborough
The Detroit Lions seem ready to part ways with Jamie Collins. Should Bill Belichick bring the veteran linebacker back to Foxborough for a third stint with the Patriots?
The New England Patriots have only given up 23 points through two games, but that doesn't mean Bill Belichick has an elite defense. After all, the front seven failed to dominate against the Miami Dolphins and the New York Jets — teams with average offensive lines (at best) and inexperienced starting quarterbacks.
But thanks to the Detroit Lions, Belichick officially has an opportunity to add a proven playmaker to a unit that desperately needs to take a leap forward. And if he wants to coach in January, he shouldn't hesitate to bring a familiar face back to Foxborough.
The Lions look like the latest team to regret giving Jamie Collins big money
Need proof that Belichick knows how to maximize a player's strengths better than most of his peers?
Look no further than Jamie Collins.
The 2013 second-round pick entered the NFL as a raw prospect teeming with potential. Once he mastered the nuances of New England's system, the athletic defender emerged as a dominant force.
Unfortunately for the 2015 second-team All-Pro, he quickly went from being a core player on a championship team to getting traded to one of the league's worst franchises. Although Collins couldn't convince Belichick to give him a lucrative long-term deal, which factored heavily into his exit from Foxborough, he ultimately signed a four-year, $50 million contract extension with the Cleveland Browns.
Following an injury-plagued 2017 season and a disappointing 2018 campaign that earned him a 62.3 overall grade from Pro Football Focus, the 6-foot-3, 255-pound linebacker found himself in the unenviable position of having to find a new employer.
In a classic low-risk, high-reward move, Belichick gave Collins a chance to rehab his value in New England. To no surprise, the ex-Brown shined playing alongside battle-tested veterans like Dont'a Hightower and Kyle Van Noy.
Collins parlayed his bounce-back season into a three-year, $30 million deal with the Lions. While he surpassed 100 total tackles for the third time in his career, the 31-year-old watched his PFF grade plummet from 75.8 (his highest mark since 2015) to 64.2 in 2020.
Needless to say, Detroit expected more from the high-priced free agent.
Detroit has opened the door for Bill Belichick to bring a familiar face back to Foxborough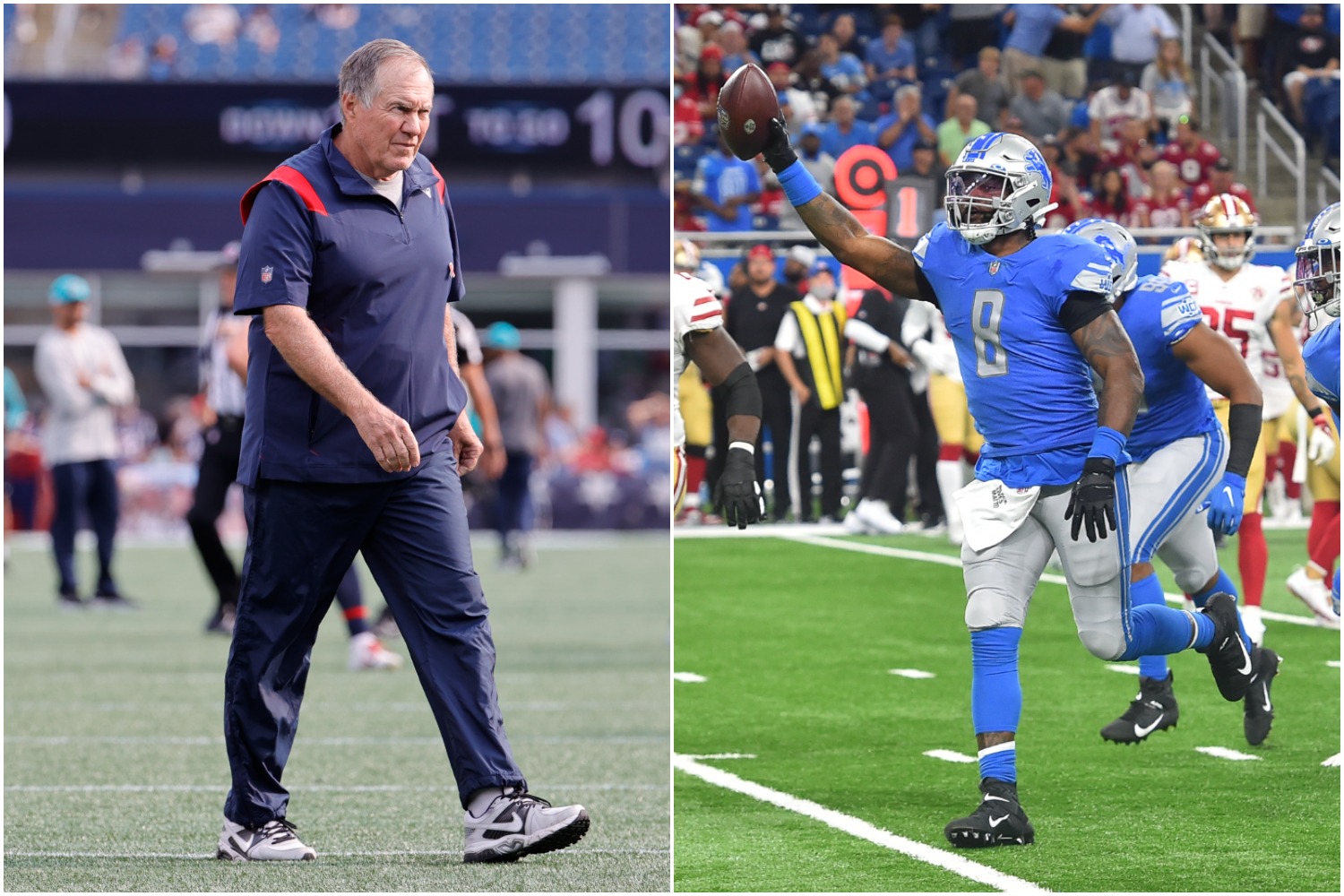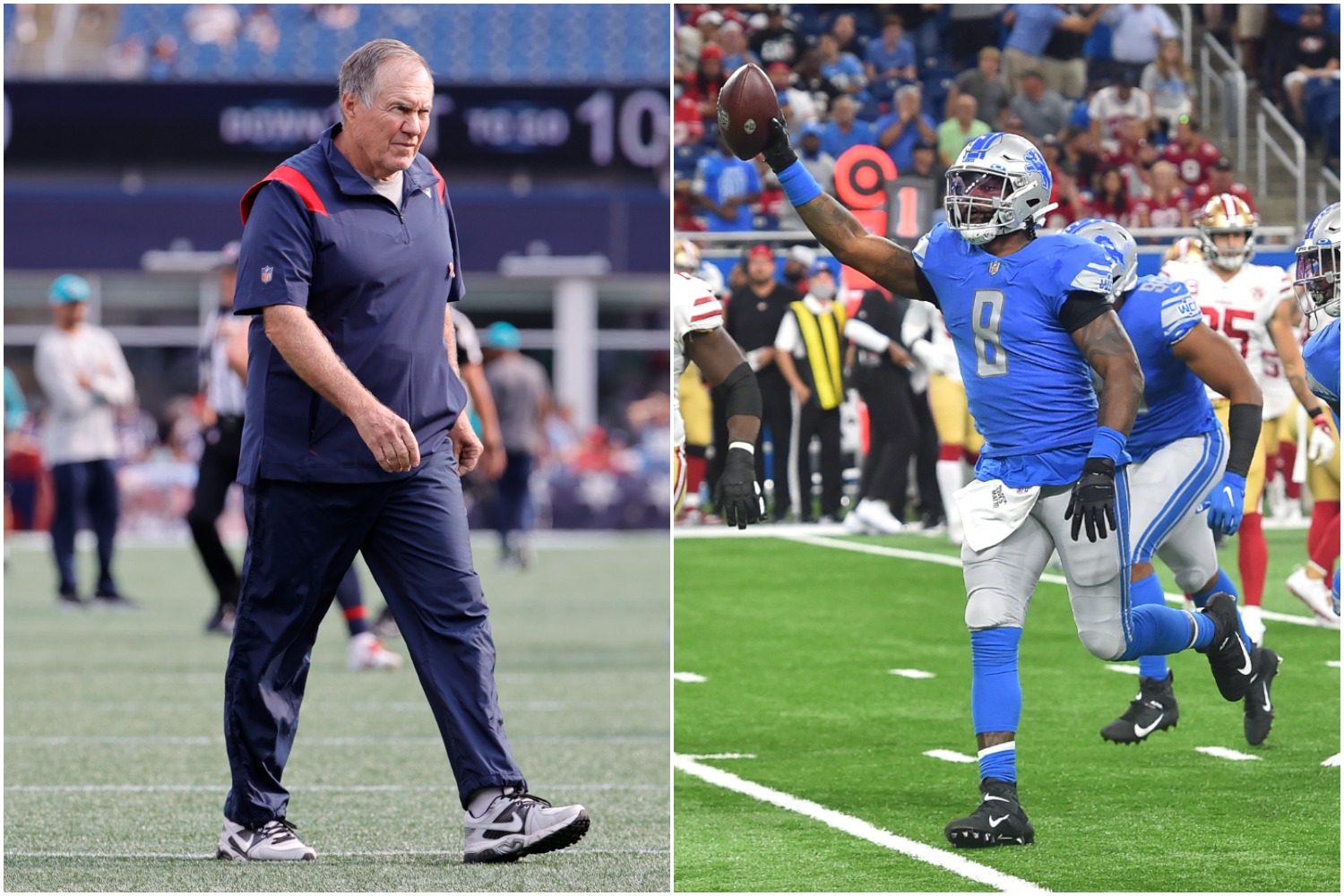 With first-year head coach Dan Campbell trying to establish a new culture with the Lions, it shouldn't be a surprise that the organization seems ready to move on from an aging player with a high cap hit ($7.33 million) and underwhelming production. In fact, Detroit has officially paved the way for Belichick to bring a familiar face back to New England for another tour of duty.
According to Dave Birkett of the Detroit Free Press, the Lions are "moving aggressively forward in their efforts to trade linebacker Jamie Collins."
The ninth-year pro has recorded 10 tackles and one quarterback hit through two games. Clearly, though, Collins looks destined to continue his career elsewhere.
"We'll see where it goes," Campbell said Thursday. "There again, we're just letting this thing play out right now. We've got suitors right now. So certainly we're hoping to have this done sooner than later, but we're not necessarily putting a timetable on it, either. We had open communication with Jamie. We sat down and told him straight up. He's been good. He understands."
The Patriots should be considered a top landing spot for Collins. Not only does he have a track record of playing his best football under Belichick, but he would also fill a major need. New England could use more depth behind Hightower and Ja'Whaun Bentley at inside linebacker, and Collins could help take some of the burden off Matt Judon and Kyle Van Noy along the edge, too.
Acquiring Collins would give the Patriots scary potential along the front seven
If Belichick wants to shore up the front seven and put the Patriots in a better position to stop the league's elite offenses, he needs to get a deal done with the Lions. It shouldn't take more than a conditional mid- or late-round pick to acquire Collins, so the cost factor shouldn't prohibit New England from making a trade.
While the veteran doesn't possess the same speed and overall explosion he did years ago, he can still fill a valuable role for Belichick. Collins has the size, length, and versatility to play any linebacker spot. Plus, he knows the system well considering 66 of his 112 regular-season appearances have come in a Patriots uniform.
Adding Collins to the mix would allow New England to run more exotic blitzes and make life much more difficult for quarterbacks. A third-down package that includes him, Hightower, Van Noy, Judon, and budding star Josh Uche could do serious damage.
Based on all their offseason moves, the Patriots clearly want to win by playing stout defense and pounding the rock. Why not make one more investment to give your team a better chance to succeed?
After all, the last time Bill Belichick took a flyer on Jamie Collins, his defense finished No. 1 in points allowed.
All statistics courtesy of Pro Football Reference. All contract data courtesy of Spotrac.