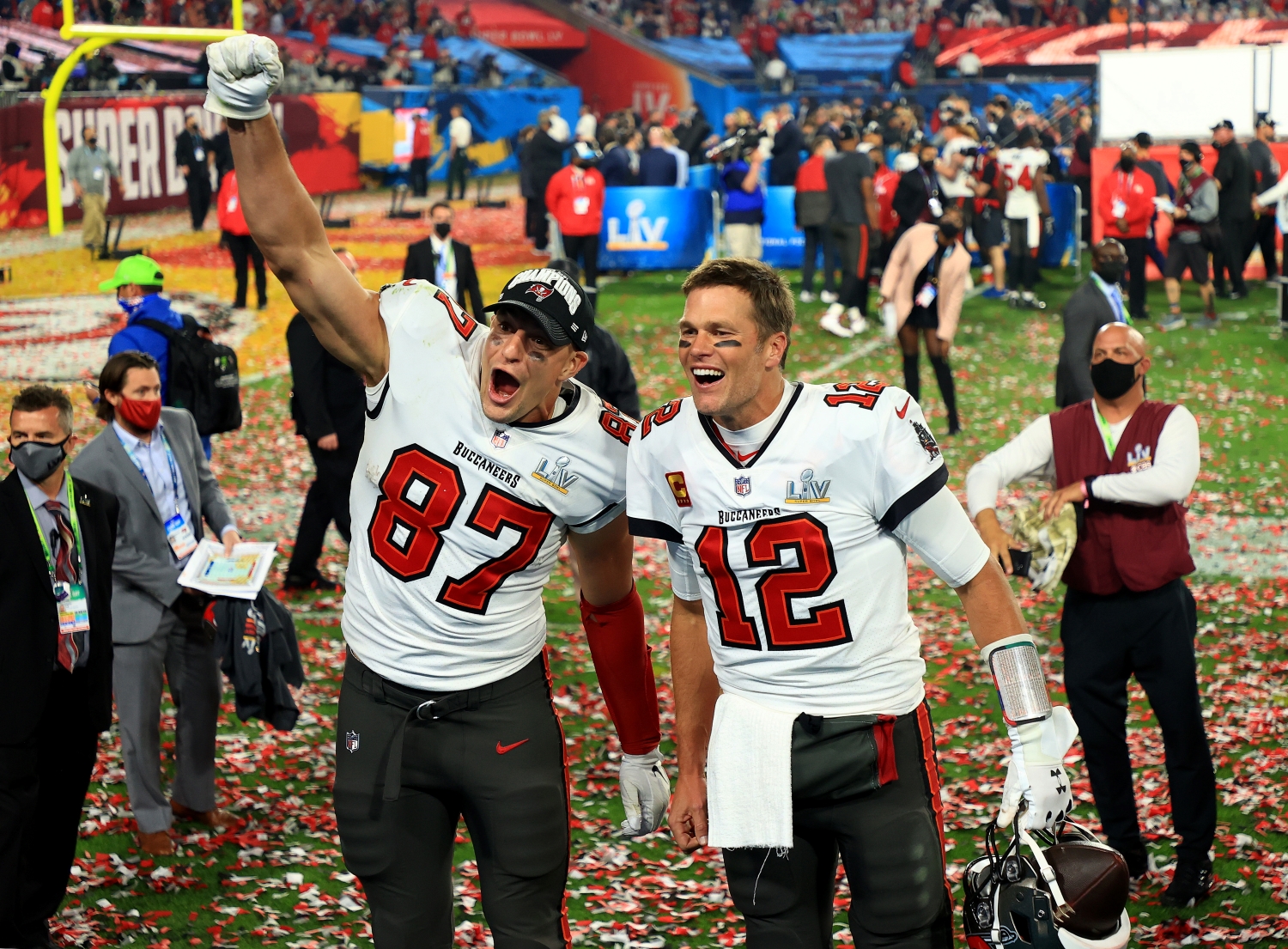 Rob Gronkowski Has Quickly Proved He and Tom Brady Executed the Perfect Plan to Embarrass Bill Belichick
It hasn't taken long for Rob Gronkowski to confirm he and Tom Brady pulled off the perfect plan to make Bill Belichick pay for not making them lifelong members of the Patriots.
Rob Gronkowski looked nothing like his vintage self during his final season with the New England Patriots. Once viewed as the most unstoppable force in the NFL, the lovable tight end went from being the focal point of the passing game to spending more time blocking defensive ends and linebackers. And while he hauled in the most important catch of Super Bowl 53, his diving reception near the goal line seemed like a final stroke of brilliance by a player who no longer possessed the physical prowess to overpower opponents.
Of course, Gronkowski retired two months after he helped Bill Belichick and Tom Brady win ring No. 6. Given the amount of wear and tear he endured with the Patriots, it wasn't a total shock to see the future Hall of Famer walk away from the game at age 29.
However, it's clear Gronk did have something left in the tank when he officially said goodbye to New England fans in March 2019. And after spending a year away from football, he's quickly confirmed he and the GOAT executed the perfect plan to embarrass their former boss.
How so?
We have to wind the clock back to 2017. That represented the turning point for a Patriots franchise that achieved unprecedented success thanks largely to TB12 and his trusted tight end. Yet despite everything Brady had done over the years — including staging the largest comeback in Super Bowl history — Belichick reportedly tried to deal the greatest quarterback of all time before the trading deadline.
Instead of getting to build around Jimmy Garoppolo, though, the legendary coach had to trade his handpicked successor to Brady.
But Belichick wasn't done trying to get rid of one of the most beloved players in team history.
According to a tweet from ESPN's Adam Schefter, the Patriots had a deal lined up with the Detroit Lions ahead of the 2018 NFL Draft that would have netted a first-round pick for Gronkowski. But just like his plan to get rid of Brady didn't come to fruition, neither did Belichick's attempt to send his star tight end packing.
Ultimately, the Brady-Gronk duo played one more year together with the Patriots, but both seemed dissatisfied. Perhaps that had to do with Belichick only giving them added contract incentives instead of more guaranteed money or extensions. Or maybe it had to do with dealing with his notoriously demanding style for such a long period of time. Either way, there's no doubt the two superstars seemed ready to get out of Foxborough one way or the other.
Fast forward to the spring of 2020.
Coming off a down year, Brady finally got the freedom he wanted and took his talents to Tampa. It took only a few months before Gronkowski declared himself ready for action again, and the Patriots granted him his wish of reuniting with his longtime quarterback by trading him to the Buccaneers for a measly fourth-round pick. The dynamic duo quieted doubters by staying healthy, producing at a high level, and leading their new team to a Super Bowl title.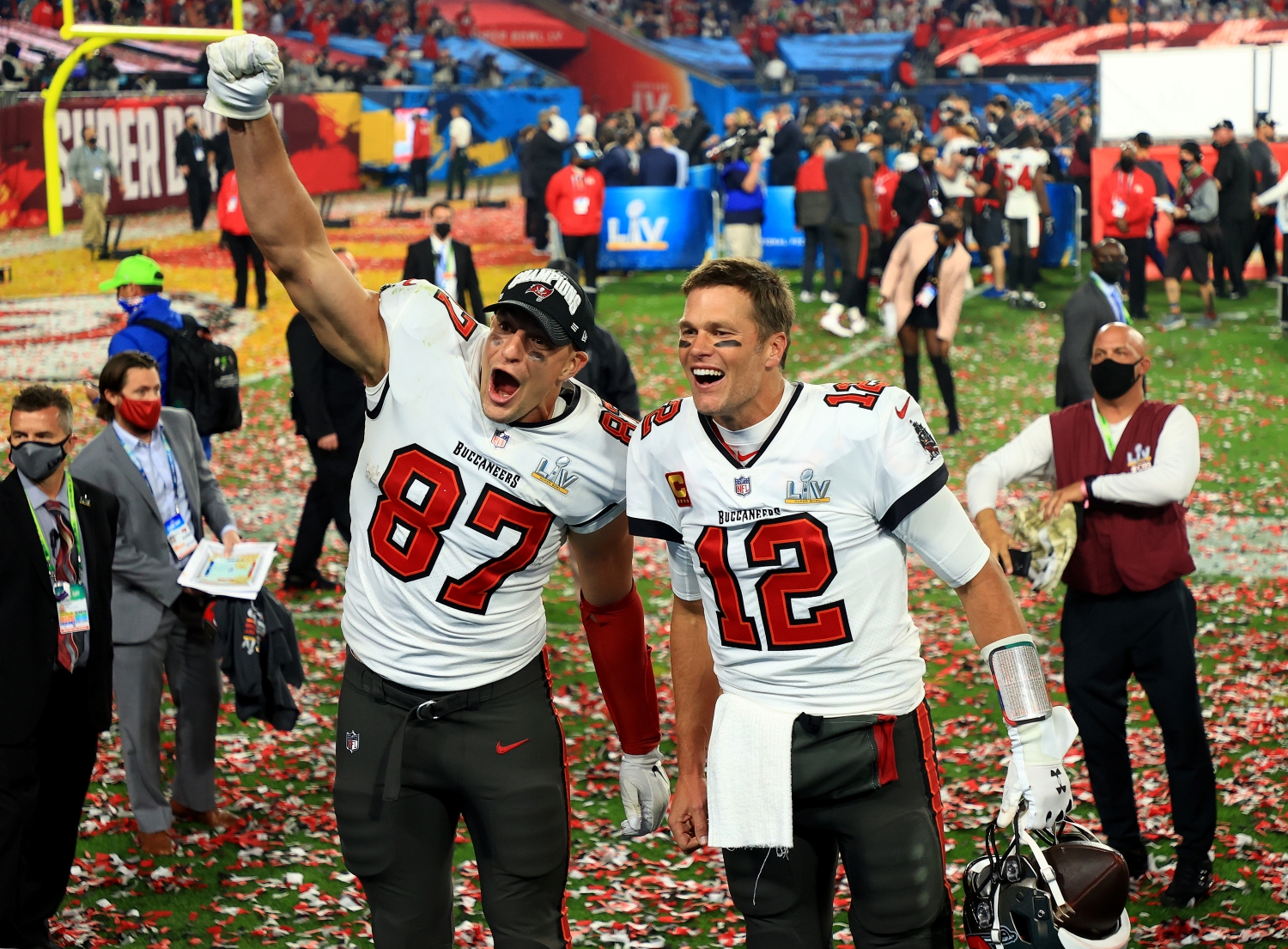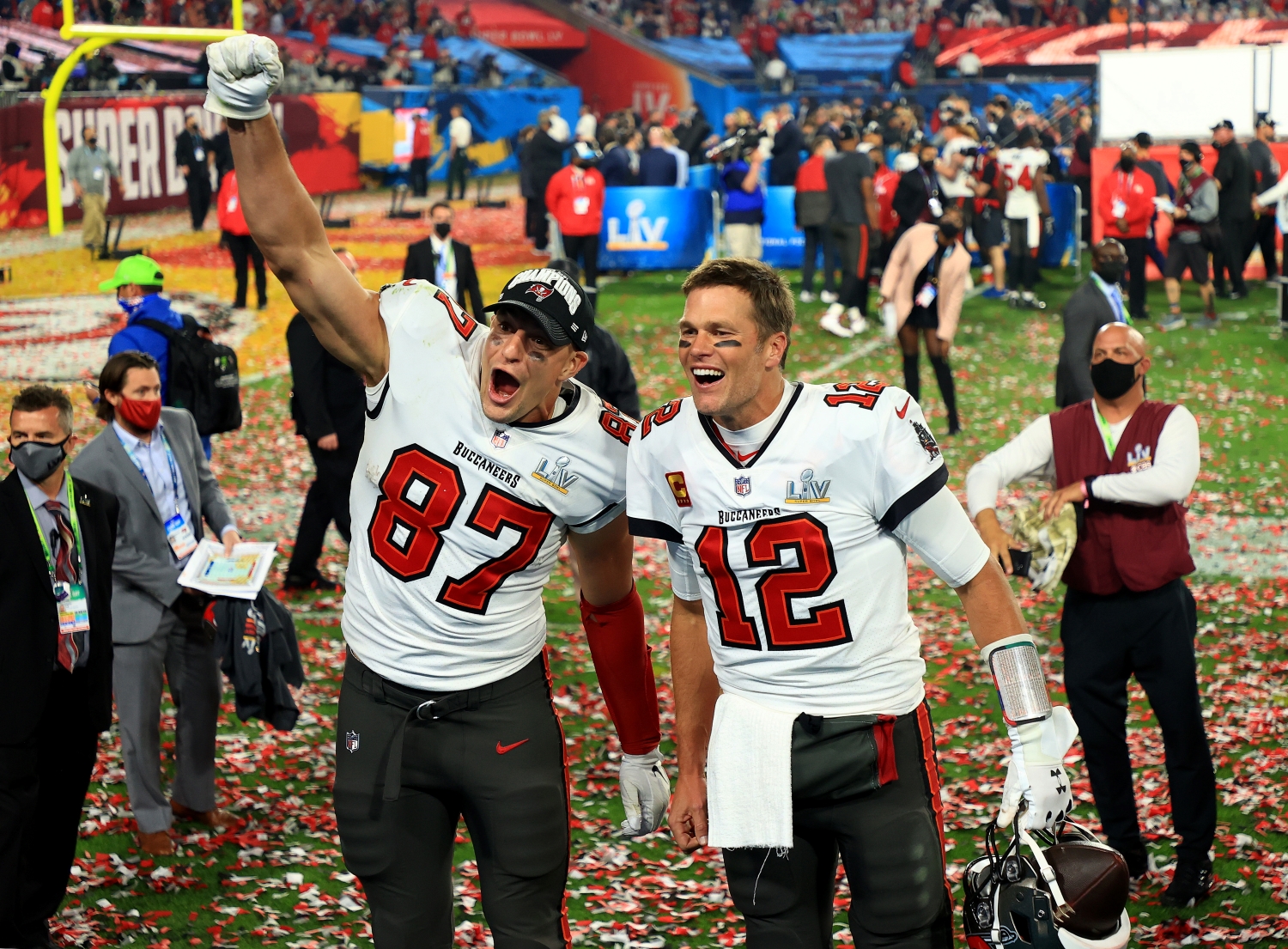 At this point, there's no doubt Brady and Gronk pulled off the perfect plan to stick it to Belichick, who obviously believed the Patriots needed to move on from both franchise icons.
Thanks to pliability, electrolytes, and the magic of Alex Guerrero, the 44-year-old quarterback continues to defy Father Time. Brady currently leads the NFL with nine touchdown passes, which puts him on pace to break the single-season record.
Meanwhile, his 32-year-old sidekick has apparently discovered the fountain of youth in Florida. Gronkowski has already caught 12 passes for 129 yards and four touchdowns through two games. Considering he only recorded three touchdown receptions during his final season in New England, it's truly incredible to see the 6-foot-6, 265-pounder dominating defenses again.
Belichick may have thought he could replace both players via the draft or free agency. But anyone who watched Cam Newton in 2020 instantly saw how badly the Patriots botched the quarterback position. Plus, the tight end group provided nothing the last two seasons, which forced Belichick to spend big money on Jonnu Smith and Hunter Henry this spring.
While Mac Jones gives New England fans hope for a brighter future, he has a long way to go before he cements his status as the heir to Tom Brady. And based on how the GOAT has looked in a Bucs uniform, it's undeniable that Belichick got it wrong by doubting TB12 could sustain an elite level of play into his mid-40s. The Patriots may have been able to extend their dynasty if they had extended Brady's contract and handled things better with Gronkowski.
Instead of competing for championships, though, New England went 7-9 with Newton under center. Belichick had to watch Brady and Gronk gleefully hoist the Lombardi Trophy in the air after the Buccaneers took care of business against the Kansas City Chiefs in Super Bowl 55. And he might have to see the same thing happen again if Bruce Arians' squad lives up to expectations.
Ultimately, Belichick looks incredibly foolish for essentially forcing two stars out of town. But he looks even worse due to the fact that neither Brady nor Gronkowski appears close to falling off the proverbial cliff.
Maybe the motivation of embarrassing their old coach has fueled their success. Or maybe they simply needed a change of scenery to rediscover their passion for the game. No matter what the true story is, their plan has clearly worked.
And until Bill Belichick proves he can do it on his own, he will face well-deserved scrutiny for not letting Tom Brady and Rob Gronkowski finish their careers in Foxborough.
All statistics courtesy of Pro Football Reference.