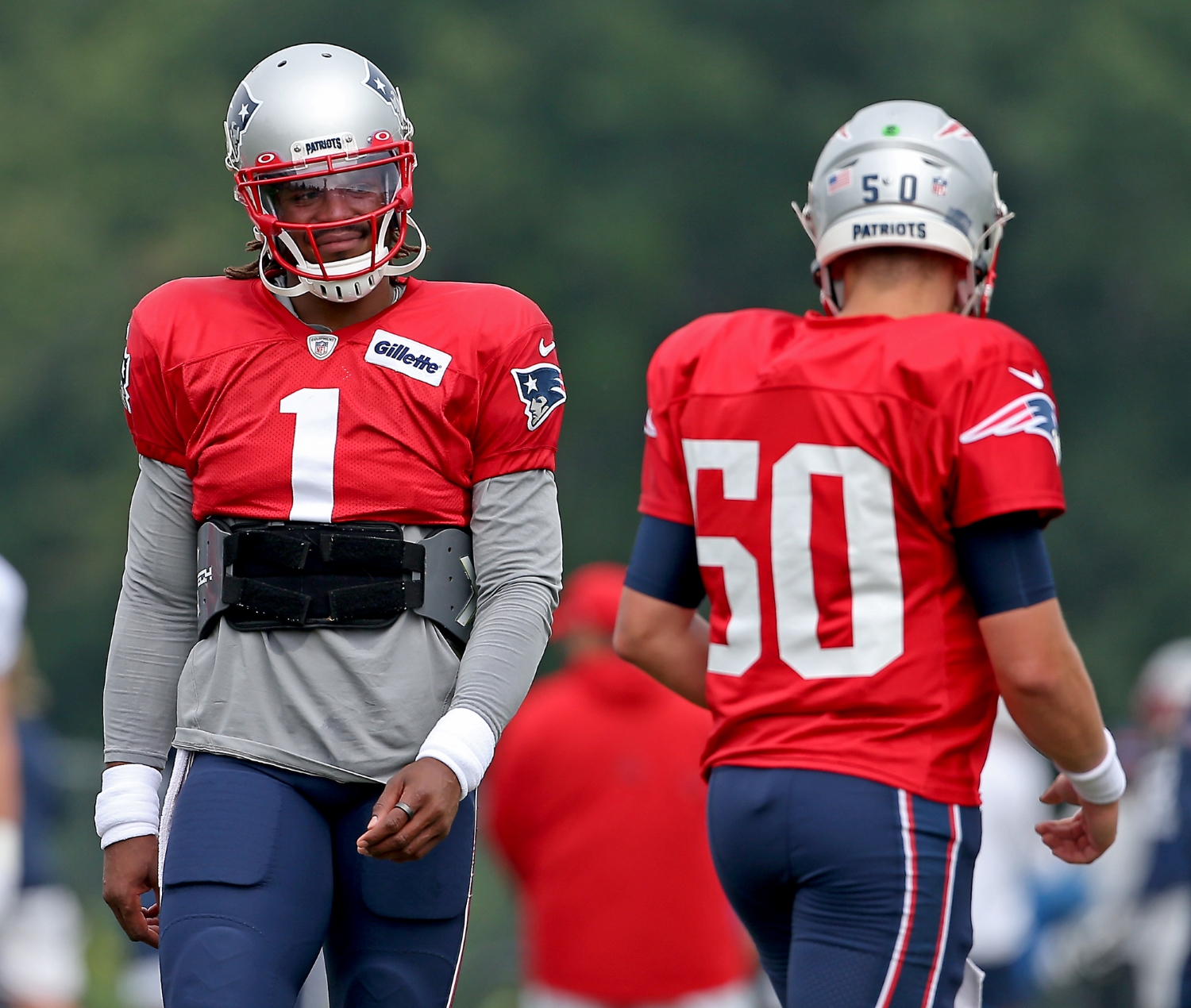 Cam Newton's Controversial Interview About Losing His Job to Mac Jones Proves He's Completely Delusional
Cam Newton sure thinks highly of himself for someone who lost his job to first-year quarterback Mac Jones. At this point, the former MVP sounds completely delusional.
Cam Newton has every right to be upset about losing his job to Mac Jones. After all, no NFL player wants to hear his time with a team has come to an end. Plus, when you're a former league MVP, getting released must feel like a nightmare come true.
At this point, however, it's obvious that Newton refuses to accept reality. At least, that became abundantly clear during a controversial interview about his latest career setback.
And if everything pans out for the New England Patriots, the franchise will look smart for moving on from a player who seems completely delusional and less appealing than ever.
Cam Newton finally opened up about losing his job to Mac Jones
Despite backing Newton as his starter for most of the spring and summer, Belichick made a late pivot and decided to enter the season with a rookie quarterback atop the depth chart. But few expected the Patriots to roll with Jones and release his popular teammate.
Needless to say, the decision raised eyebrows around the league.
It also inspired Newton to record a lengthy interview with his father, Cecil, about how everything went down in Foxborough. To no surprise, the outspoken signal-caller made quite a few interesting comments.
"Did it catch me by surprise being released? Absolutely," Newton said. "Let me be honest with you. If they would have asked me, 'Cam, we're going to give the team to Mac, you're going to be second string; we expect you to be everything and some to guide him throughout this tenure,' I would have said, 'Absolutely.'"
Apparently, though, the declining veteran has an explanation for why he didn't get the opportunity to serve as Jones' mentor for the season.
"But listen, the truth of the matter is this: He would have been uncomfortable," Newton said. "Mac Jones didn't beat me out. But I would have been a distraction. If they would have gave him the starting role, they knew the perception that it would have had if the success didn't come."
Newton's controversial interview proves he's completely delusional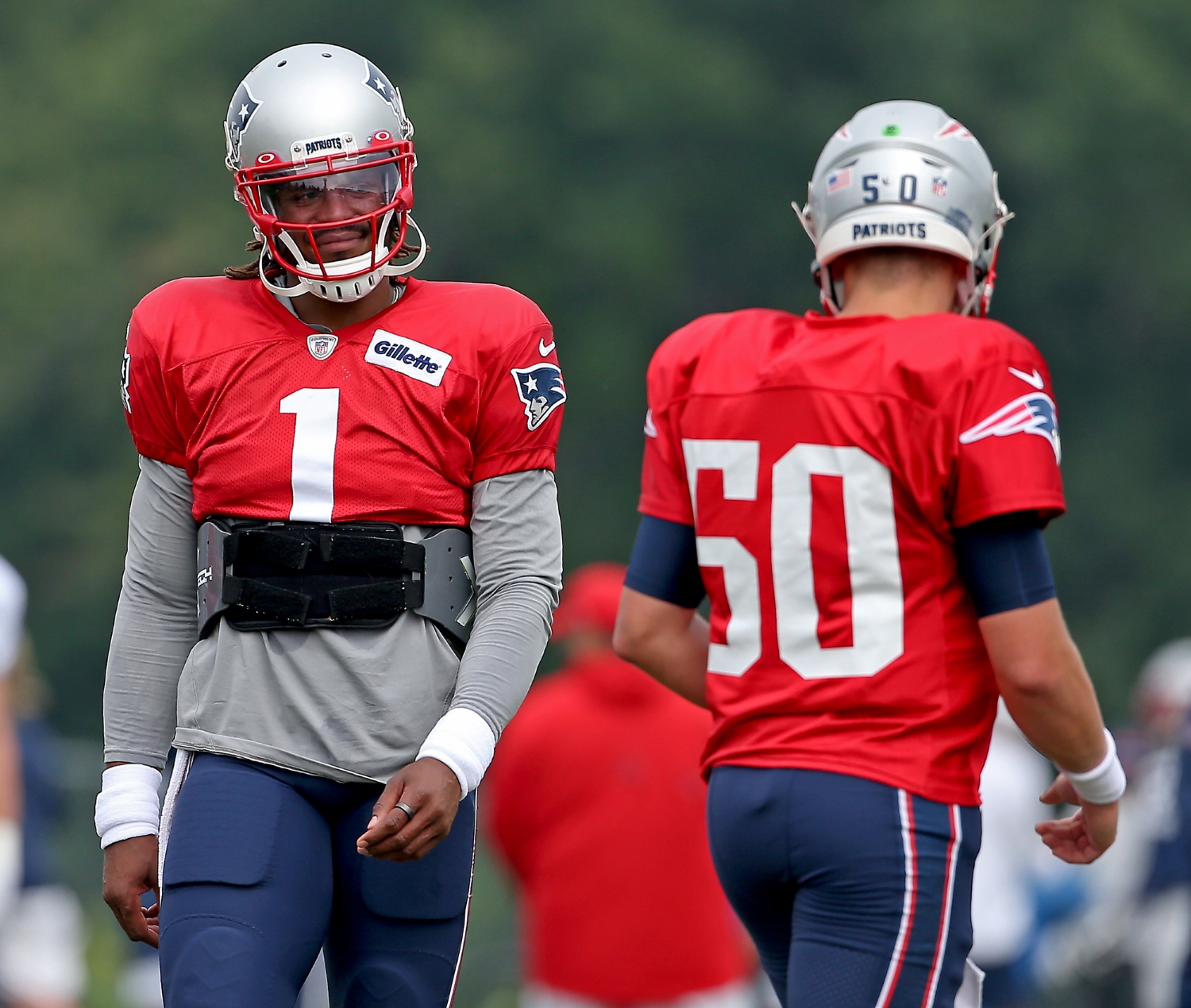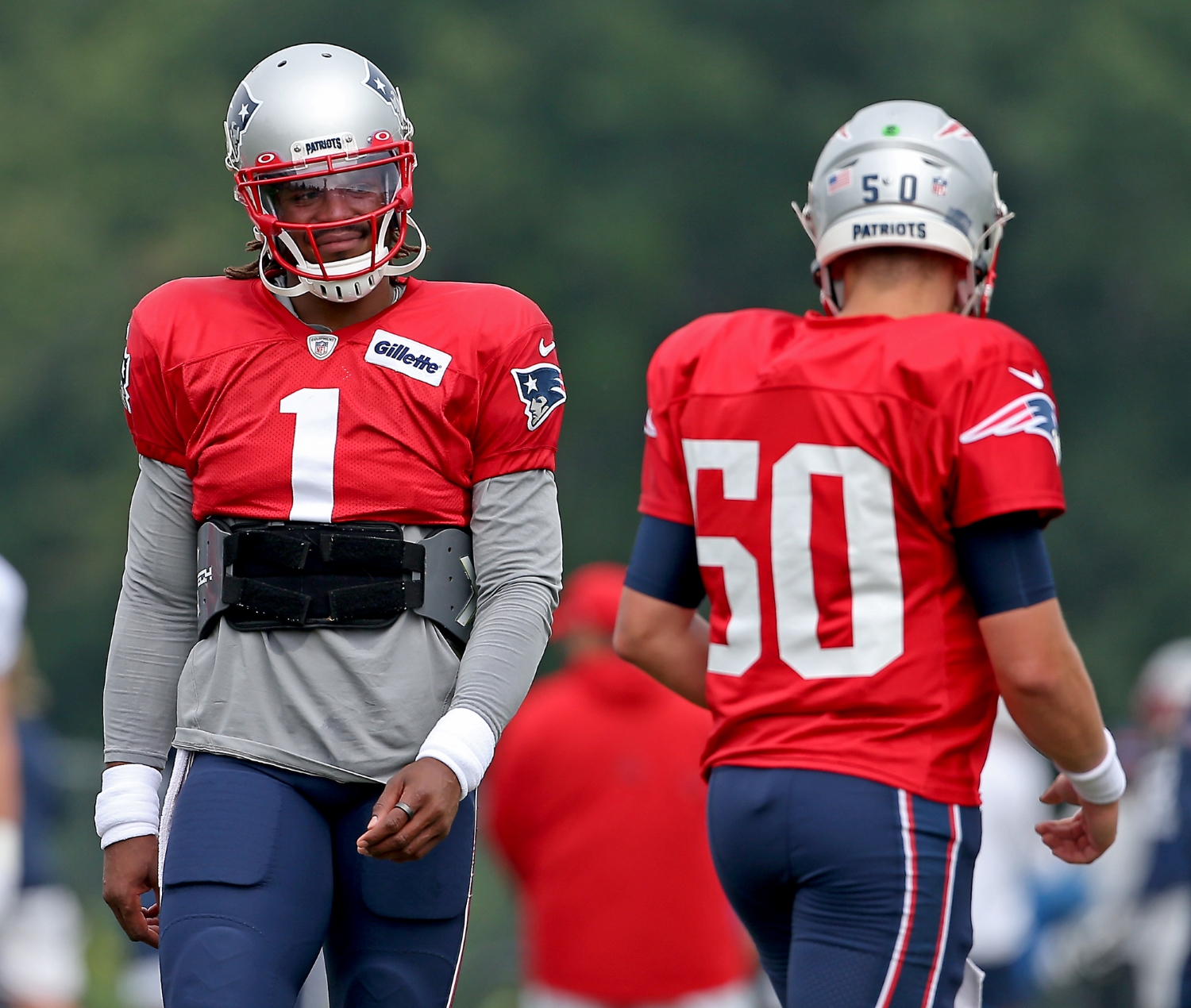 Need further proof that Newton has no concept of self-awareness? He provided it with a completely delusional take on why he got released that could come back to him in the future.
"The reason why they released me is because, indirectly, I was going to be a distraction, without being a starter," Newton explained. "Just my aura. That's my gift and my curse. When you bring Cam Newton into your facility [and] your franchise, people are interested by mere fact of 'Who is he? Why does he wear his hair? Why does he talk? Why does he act? Why does he perform?' All these questions."
On one hand, the distraction factor may have played a role in the Patriots severing ties with the 32-year-old. But it's laughable that Newton talks about himself as if he's still a star.
What "aura" surrounds a quarterback who went 6-8 in 2018, played two games in 2019, and threw eight touchdown passes during an incredibly disappointing 2020 season? That may have existed when Newton first joined the Patriots, but he quickly proved incapable of playing the quarterback position at an adequate level. At the end of the day, no matter how much charisma he brought, he simply didn't deliver on the field, and it shouldn't have been a surprise that a traditional pocket passer like Jones stole his job.
Newton envisions himself as a big deal, and there certainly are younger players who look up to him. However, the reality remains that he's an aging player with a lengthy injury history and declining physical skills.
If his "aura" causes distractions, why would anyone even consider signing him? He offers little upside, and he openly admitted that his presence is a gift and a curse. Ironically, Newton's comments could cause teams to have even more motivation to never bring him into the building.
Will Bill Belichick's decision to replace a former league MVP with a rookie pay off for the Patriots?
Belichick took a bit of a risk by letting go of an experienced pro in order to hand the keys to the offense to a first-year quarterback. Even though Jones had an impressive offseason, he's still bound to run into some issues as a rookie. Luckily for the former Alabama star, he has a much stronger supporting cast than Newton did a year ago.
And that's exactly why the Patriots should feel confident about their chances of making the playoffs in 2021.
An offensive line anchored by Pro Bowl tackle Trent Brown and vastly underrated center David Andrews should open running lanes for Damien Harris and Rhamondre Stevenson. The tight end tandem of Jonnu Smith and Hunter Henry should cause major headaches for linebackers and safeties. And a receiving corps that includes Jakobi Meyers, Nelson Agholor, and Kendrick Bourne has far more upside than the group the Patriots had last season.
Still, it remains to be seen if Belichick did enough to upgrade a unit that desperately needs to take a substantial leap forward.
But even if some of his free-agent signings don't pan out, at least he can say he has a starting-caliber quarterback.
Unlike Cam Newton, Mac Jones actually is one of the best 32 players at his position.
All statistics courtesy of Pro Football Reference.