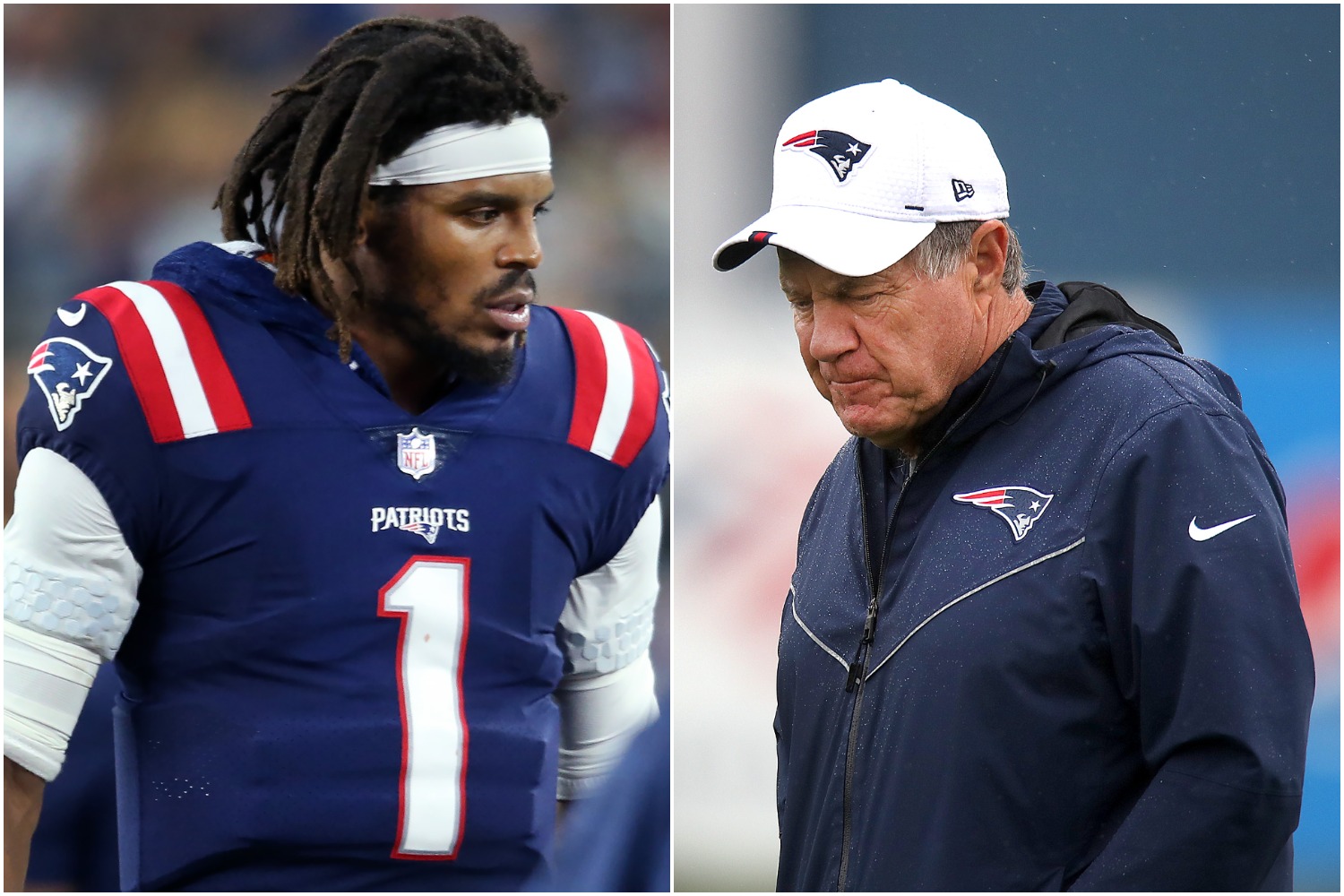 Mac Jones Has Officially Convinced Bill Belichick to Make Cam Newton's Worst Nightmare Come True
Bill Belichick just made Cam Newton's worst nightmare come true. Will the Patriots regret moving forward with Mac Jones?
Bill Belichick made a bold move to replace the seemingly ageless Tom Brady with a washed-up version of Cam Newton.
Unfortunately for the New England Patriots, that decision essentially caused the team to miss the playoffs for the first time in two decades.
Still, that didn't stop Belichick from signing Newton to another one-year contract tied heavily to performance-based incentives. And for most of the spring and summer, he made it clear that the 2015 NFL MVP maintained the top spot on the quarterback depth chart ahead of promising rookie Mac Jones.
But with the regular season right around the corner, Belichick just made Newton's worst nightmare come true and strengthened his team's Super Bowl odds in the process.
The Cam Newton vs. Mac Jones battle has dominated headlines this offseason
Despite throwing only eight touchdown passes during his first year in Foxborough, Newton received a second chance to prove himself. But it didn't take long for Belichick to bring in competition for the disappointing veteran. And once the Patriots made Jones the 15th player off the board in the 2021 NFL Draft, speculation immediately started to swirl about the team's plan for the most important position in sports.
Naturally, that put a ton of pressure on both players to perform at a high level on a consistent basis. Newton showed some progress as a passer, but he still didn't look completely comfortable operating the offense. After a solid spring, Jones picked up the pace over the summer and displayed uncanny poise and command for a rookie.
With the talented 22-year-old nipping at his heels, Newton cost himself valuable practice time because of a mysterious "misunderstanding" about getting COVID tests done away from NFL facilities. To no surprise, Jones shined when given the chance to take more first-team reps.
During their final preseason game against the New York Giants, the Patriots got a final opportunity to see both quarterbacks in action. Newton completed just two passes for 10 yards and an interception. Meanwhile, Jones — mostly playing with backups — finished the night with 156 yards and one touchdown on 10 of 14 passing.
By putting together another rock-solid effort, the rookie only fueled more rumors about Belichick potentially shaking up the depth chart.
Jones has convinced Bill Belichick to make Newton's worst nightmare come true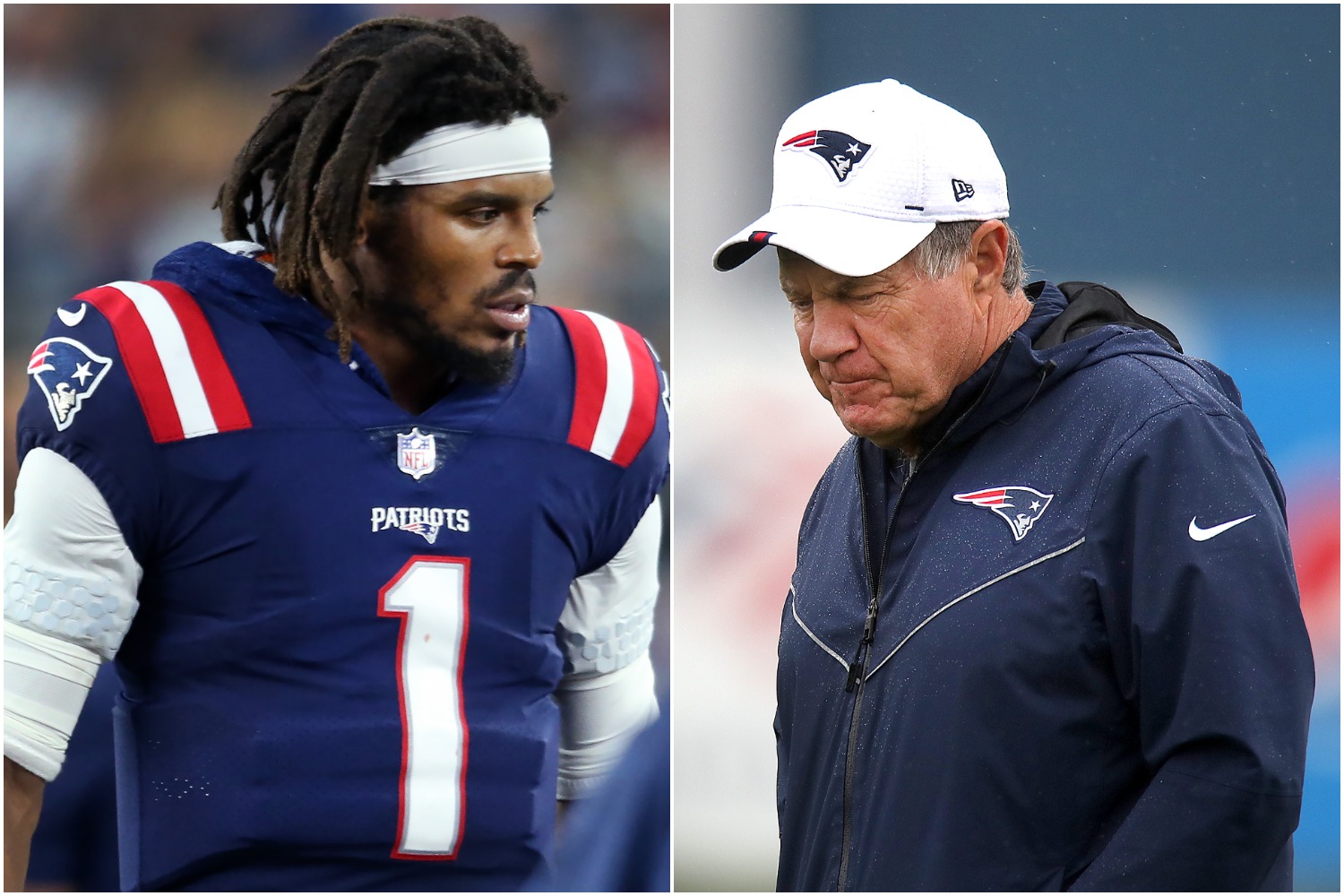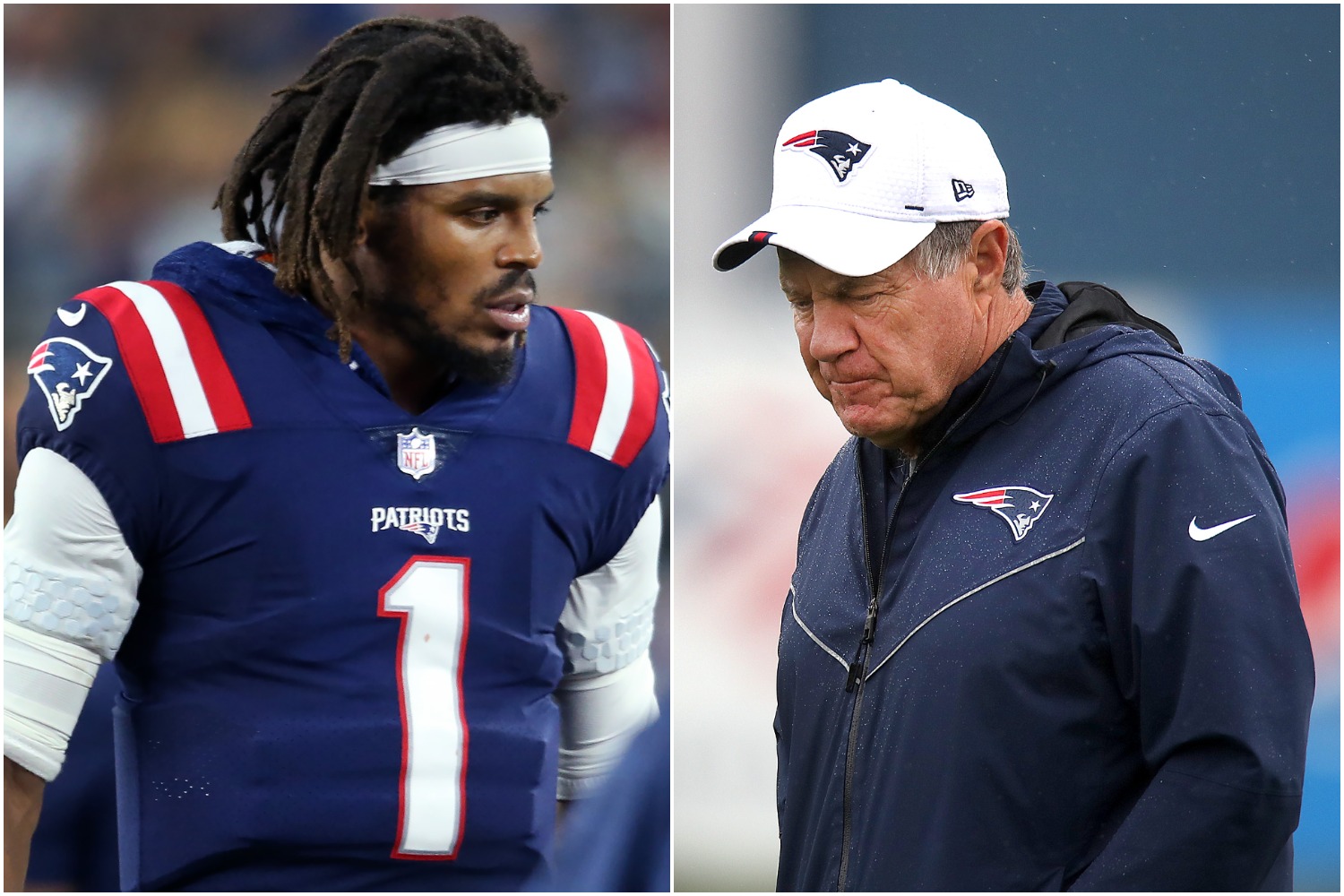 Patriots fans experienced many frustrating moments during Newton's first year in Foxborough.
However, that won't be the case this season.
After months of back-and-forth debates about who should start at quarterback, Belichick put an end to the subject by making Newton's worst nightmare come true. Instead of opening the 2021 campaign as New England's starting signal-caller, the 32-year-old must find a new NFL home.
On Tuesday, the Boston Globe's Jim McBride reported via Twitter that the Patriots released Newton. Rather than keeping the charismatic quarterback around as a backup, Belichick decided to move on from a player who simply never seemed like a great scheme fit. As much respect as Newton earned from his coaches and teammates for his work ethic, that didn't take away from the fact that he got outperformed by Jones all summer.
What does this mean for the 11th-year pro?
Considering the Patriots were the only team to take a flyer on him in each of the past two offseasons, the odds of Newton resurrecting his career elsewhere don't appear particularly strong. Belichick routinely backed his incumbent starter, but if he couldn't find a way to coax more out of Newton, it's unlikely that another coach will.
Given his age, durability concerns, and lackluster production, it's fair to wonder how much longer the 2010 Heisman Trophy winner will continue to collect NFL paychecks. At this point, Newton may have no choice but to accept a backup role and try to convince another coaching staff he deserves to start.
Meanwhile, Belichick can look forward to not having to answer more questions about who will take the first snap against the Miami Dolphins on Sept. 12. And if his hand-picked successor to TB12 continues to ascend, the Patriots could be back in the playoffs after a one-year hiatus.
Belichick made the right call to place the Patriots' season in the hands of their talented rookie quarterback
Did Belichick take a risk by cutting ties with a "proven" veteran?
Absolutely.
But did releasing Newton put the Patriots in a better position to win?
Without a doubt.
Sure, Jones doesn't have a decade of NFL experience under his belt. And he certainly doesn't have Newton's running ability or physically imposing frame. However, the rookie possesses elite accuracy, impressive pocket presence, and the mental aptitude to excel in New England's offense. Those qualities give Josh McDaniels the opportunity to open up the playbook — something that didn't exist with Newton under center.
Most importantly, Belichick has set Jones up for success by surrounding him with a strong supporting cast.
Worried about protection issues? New England should have a top-five offensive line anchored by veteran center David Andrews.
Concerned about having a balanced offense? Jones' former teammate at Alabama, Damien Harris, headlines a deep group of running backs that also includes exciting rookie rookie Rhamondre Stevenson.
Plus, New England has two highly-paid tight ends (Hunter Henry and Jonnu Smith) and a pair of veteran wideouts (Nelson Agholor and Kendrick Bourne) who should make a major impact in the passing game.
With a defense that boasts top-five potential, it's hard not to get excited about what lies ahead for Bill Belichick's team. Coming off an uncharacteristic losing season, don't be surprised if Mac Jones leads the Patriots on a deep playoff run.
As for Cam Newton?
His future doesn't look nearly as bright.
Like Sportscasting on Facebook. Follow us on Twitter @sportscasting19.