Bill Belichick Just Got Further Confirmation That It's Finally Time to Ask Robert Kraft for an Expensive Favor
Bill Belichick went into the offseason with a long list of needs to address and more money to spend than ever before. Despite his reputation as a bargain-driven shopper, he surprisingly deviated from that path and showed no hesitation about using Robert Kraft's financial resources to fill key roster holes.
However, Belichick still has business to take care of.
And with Week 1 right around the corner, he just got further confirmation that it's finally time to ask his boss for an expensive favor.
Bill Belichick spent an unprecedented amount of Robert Kraft's money this offseason
After watching Tom Brady lead the Tampa Bay Buccaneers to a Super Bowl title, Belichick signed a stunning number of veterans to multi-year contracts. Of course, his aggressive approach cost the Kraft family a sizable chunk of change.
According to ESPN, the New England Patriots spent a league-record $159.6 million in guaranteed money on free agents. Belichick's boss even touched upon the team's uncharacteristically expensive shopping spree shortly after free agency began.
"In my 27 years as owner, I've never had to come up with so much capital before," Kraft told Peter King of NBC Sports. "We're not in the business to be in business. We're in this business to win."
He later added, "I do remember we always made fun of the teams that spent a lot in the offseason. So we know nothing is guaranteed, and I'm very cognizant of that."
On paper, the Patriots certainly got better as a result of Belichick's bold free-agency strategy. Jonnu Smith (four years, $50 million) and Hunter Henry (three years, $37.5 million) should solidify the tight end position. Nelson Agholor (two years, $22 million) and Kendrick Bourne (three years, $15 million) have the route-running chops and quickness to excel in New England's timing-based passing attack. And the defense definitely improved with the additions of Matthew Judon (four years, $56 million), Davon Godchaux (two years, $15 million), and Kyle Van Noy (two years, $12 million).
But even after spending an unprecedented amount of money in free agency, the Patriots have a major hole in their lineup that won't be filled without another investment by the Krafts.
Belichick just got further confirmation that it's finally time to ask his boss for an expensive favor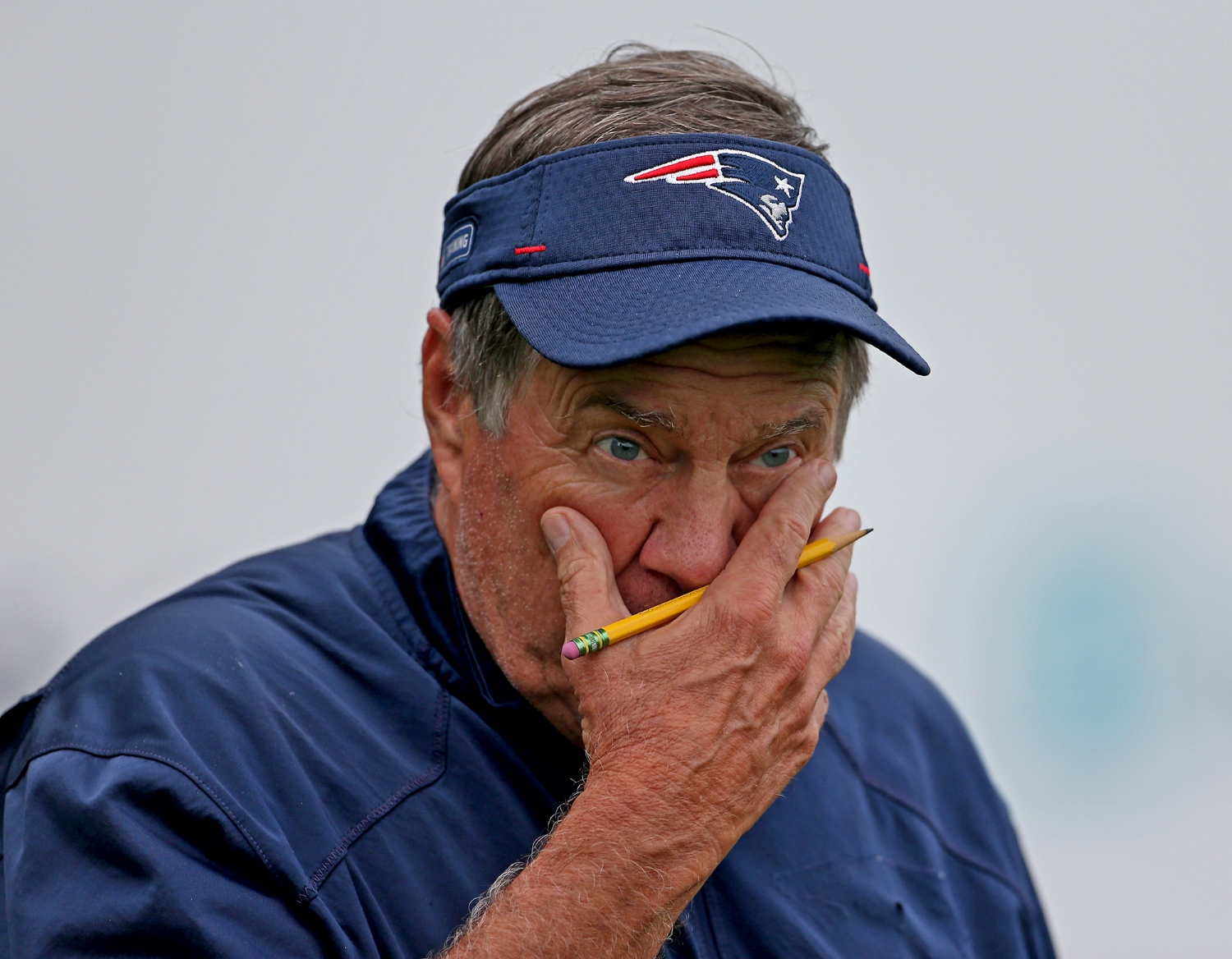 Although the Patriots went 3-0 during the preseason, some of their flaws got exposed. In particular, the team's shaky depth at cornerback showed in both practice and game situations.
And that's exactly why Belichick needs to ask Kraft for an expensive favor.
With Stephon Gilmore angling for a raise, New England has rolled with J.C. Jackson and a collection of unproven players for the entire offseason. Jackson continues to impress, but the Patriots don't have a clear-cut option at the other boundary corner spot. 2020 second-round pick Joejuan Williams and 2019 fifth-round pick Michael Jackson Sr. struggle with consistency, and neither looks like a starting-caliber player at this juncture. The latter got beat often against the New York Giants on Sunday, which should have given Belichick more confirmation that it's time to take care of business with his most accomplished defensive player.
Does that mean Gilmore should get a multi-year extension?
Not necessarily.
Should the Patriots figure out a way to get him to return to work before Week 1 begins?
Absolutely.
Belichick already spent an unprecedented amount of money on players who have never donned a Patriots uniform. Why go the cheap route with someone who has directly helped you win a Super Bowl ring? Why risk entering the year with an obvious hole on an otherwise championship-caliber defense?
It may go against Belichick's preference to move on from older players, but the Patriots would undoubtedly make a massive downgrade by not having Gilmore at right corner. He needs to get Kraft to sign off on another football-related investment and finally bring an end to a situation that should have been resolved long ago.
New England's Super Bowl hopes could go up in smoke if Stephon Gilmore isn't in the lineup
Even if Gilmore can't replicate his magical 2019 season, the Patriots desperately need him in the lineup. Assuming he's healthy, he has the size, length, and technique to shut down No. 1 receivers. Nobody else on the roster outside of J.C. Jackson has that ability, and even the talented impending free agent still has to answer questions about whether he deserves No. 1 corner money.
Not having Gilmore available would force Belichick to dig deeper down the depth chart. Based on what occurred in the preseason, the Patriots shouldn't feel confident about relying on the likes of Jalen Mills or Williams on the perimeter, and it would be a major stretch to view recent trade acquisition Shaun Wade as a plug-and-play replacement for a two-time first-team All-Pro.
New England simply needs to bite the bullet and do what it takes to make Gilmore happy. The front seven has more than enough talent and depth to dominate opposing offenses. The secondary looks well-stocked at safety, and Jonathan Jones and Jackson give the team two rock-solid corners.
Ultimately, though, the Patriots' path to a Super Bowl title in 2021 includes having a healthy, motivated version of Stephon Gilmore.
With Week 1 rapidly approaching, we'll soon find out how much Bill Belichick values his No. 1 corner.
All statistics courtesy of Pro Football Reference. All contract data courtesy of Spotrac.