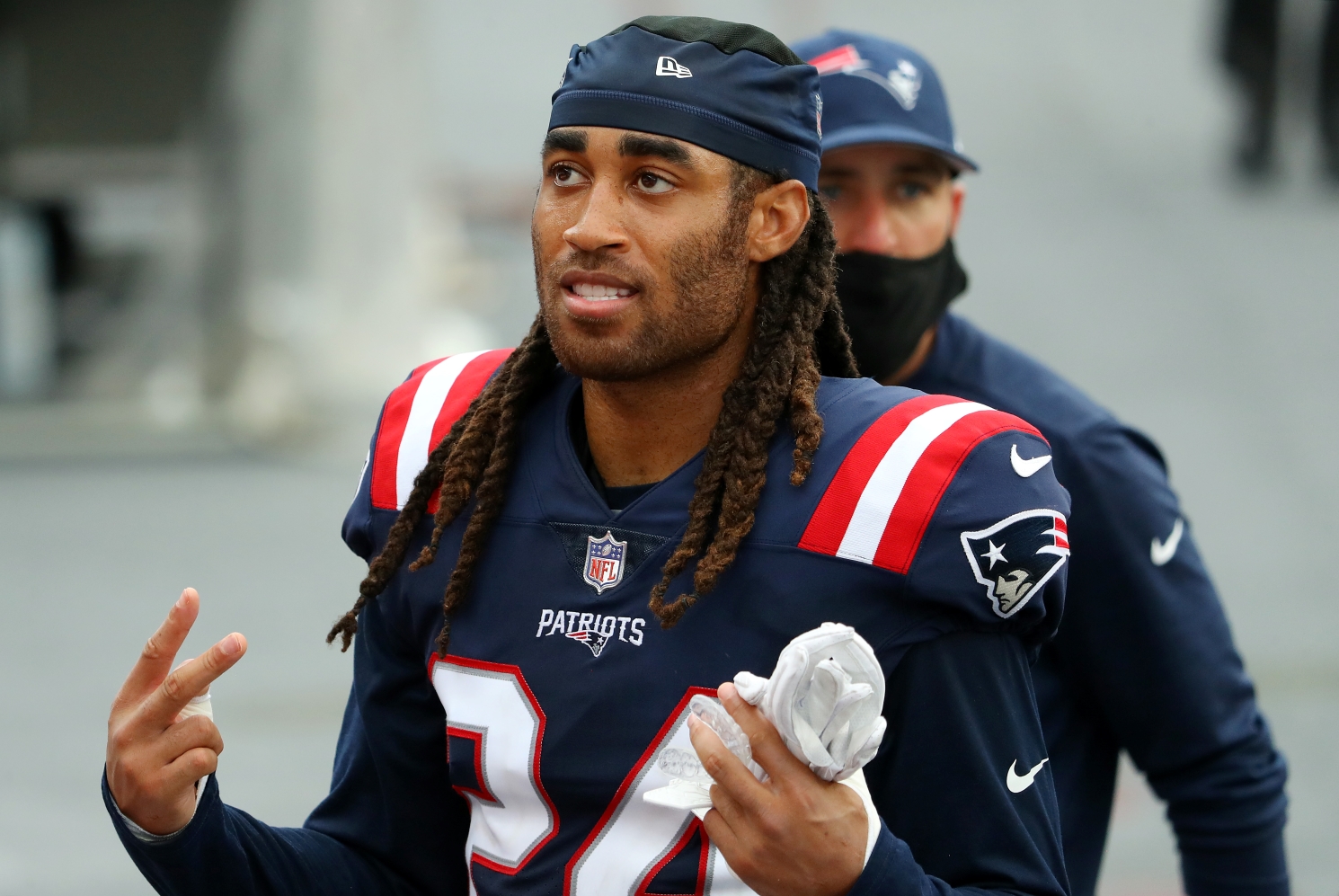 Stephon Gilmore Reportedly Has 2 Drastically Different Options on the Table for Bill Belichick to Consider That Will Get Him to Come Back to the Patriots
Stephon Gilmore has made it clear that he won't play under his current deal. The latest report on what the star cornerback wants means Bill Belichick and the Patriots have to consider two wildly different contract scenarios.
Bill Belichick has a tough decision to make that has major ramifications for the New England Patriots and their chances of winning a Super Bowl title. With Stephon Gilmore unhappy with his current contract, the legendary coach must decide whether to give one of the team's best players a raise. However, if Belichick doesn't believe Gilmore warrants a pay bump, the Patriots will likely enter the 2021 season without his elite coverage skills.
Will Belichick find a way to get Gilmore to return to Foxborough? Based on the latest report about the disgruntled defensive back, New England's head coach has two drastically different options to consider that will convince his best corner to come back to work.
Stephon Gilmore has no plans to play for the Patriots under his current deal
Aaron Rodgers isn't the only NFL star who didn't show up to offseason workouts. While the reigning MVP's problems go well beyond money, Gilmore's issues have everything to do with how much he's supposed to get paid for the 2021 season.
The four-time Pro Bowler joined the Patriots in 2017 on a five-year, $65 million deal. Although he got off to a bit of a slow start, Gilmore eventually grew comfortable in the defense and stepped up his level of play. A key contributor to New England's 2018 Super Bowl team, the 6-foot-1, 202-pound corner followed up by earning 2019 NFL Defensive Player of the Year honors. Unfortunately for Gilmore, his 2020 campaign came to a painful end when he suffered a partially torn quad in Week 15 against the Miami Dolphins.
Despite coming off a major injury, the 31-year-old has made it clear that he won't play under the current conditions of his contract. Because Belichick gave Gilmore a $5 million advance last September, the veteran defensive back's 2021 salary checks in at only $7 million. Considering his track record of production and value to the team, he clearly has a decent amount of leverage over the Patriots. Then again, given Belichick's history of moving on from players who want to get paid, Gilmore may not get what he wants from his current team.
The star cornerback is reportedly open to two scenarios that will get him to come back to work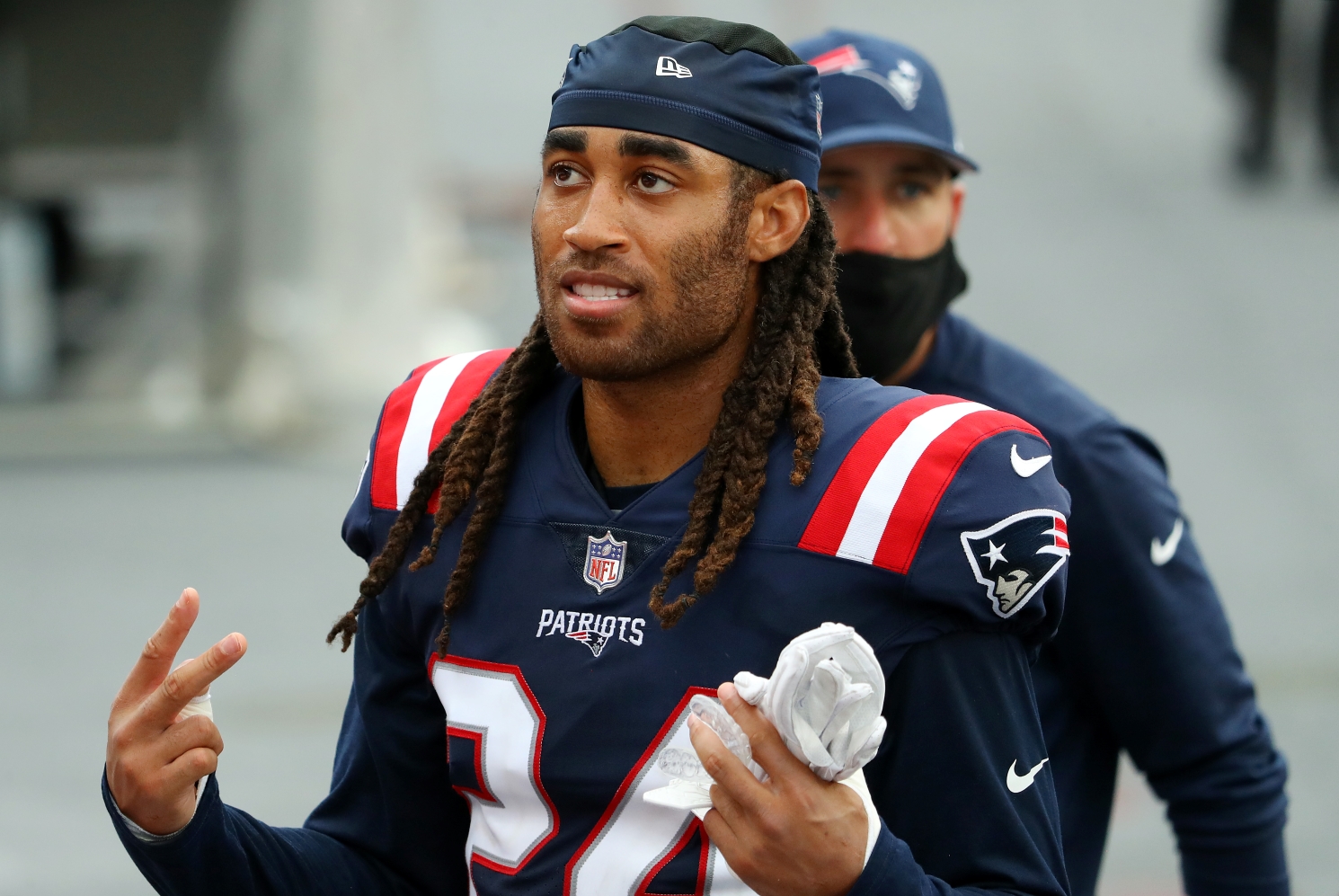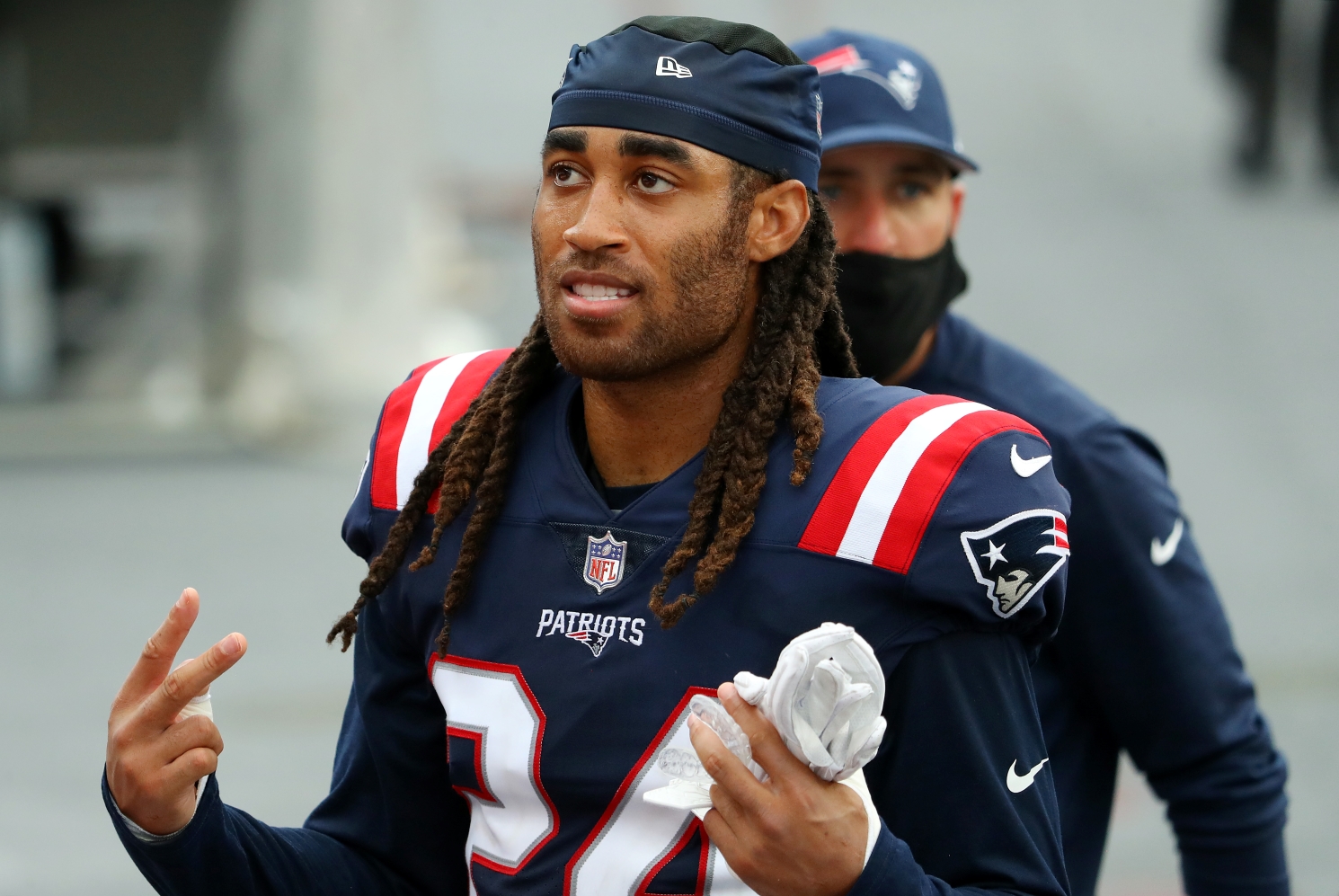 What exactly does Gilmore desire from the Patriots? According to the NFL Network's Michael Giardi, the impending free agent has put two options on the table that could get him to return to work.
"On Stephon Gilmore…I'm told his side is open to a multi-year extension but would also be willing to take a one year jump in salary – with free agency looming next season – to make this work," Giardi reported via Twitter on Monday. "There is still time to hammer out an agreement. #Patriots vets aren't due until 7/27."
Based on that update, Gilmore has backed Belichick into a corner that has expensive consequences no matter how the situation gets resolved. On one hand, the Patriots can continue the relationship for one year if they're willing to give the underpaid defender a higher salary for the upcoming season. Another $5 million pay bump seems like a realistic number that could get Gilmore back on board.
On the other hand, Giardi's report puts a long-term deal in play, too. Since he's already on the wrong side of 30, the fact Gilmore is open to a multi-year extension shouldn't be a surprise. However, Belichick may have reservations about guaranteeing tens of millions of dollars on an aging corner who sustained a significant lower-body injury in December. But if he wants to compete for a Super Bowl title this season, he may have no choice but to give in to Gilmore.
What should Bill Belichick do to resolve the Gilmore situation?
What's the best path for the Patriots to take with Gilmore's contract?
For Belichick, the decision comes down to balancing the short term vs. the long term. He took the ultra-aggressive route in free agency to upgrade a talent-depleted roster. After signing several players to expensive multi-year deals this spring, he may not want to tie up more future financial resources before the 2021 season begins. However, he also has to consider the implications of fielding a defense that doesn't feature Gilmore in the lineup.
Even if the perennial Pro Bowler only plays up to 80% of his prime form, that's still better than what most teams have at corner. Gilmore's length, technique, and underrated physicality make him a valuable member of a Patriots defense that looks vastly improved along the front seven. That unit looks championship-caliber with Gilmore in the fold. And with the upgrades Belichick made on the other side of the ball, New England seemingly has the pieces to compete for a Super Bowl title this season.
In this case, another one-year salary bump makes the most sense for all sides. Giving Gilmore a raise will get him to return to work. At the same time, he will have plenty of motivation to perform at an All-Pro level again given his impending free agent status. Most importantly, the Patriots will have their best cover corner ready to go for the 2021 season.
Plus, Belichick will keep his options open for 2022 and beyond by taking the cheaper option that Gilmore's put on the table.
All statistics courtesy of Pro Football Reference. All contract data courtesy of Spotrac.