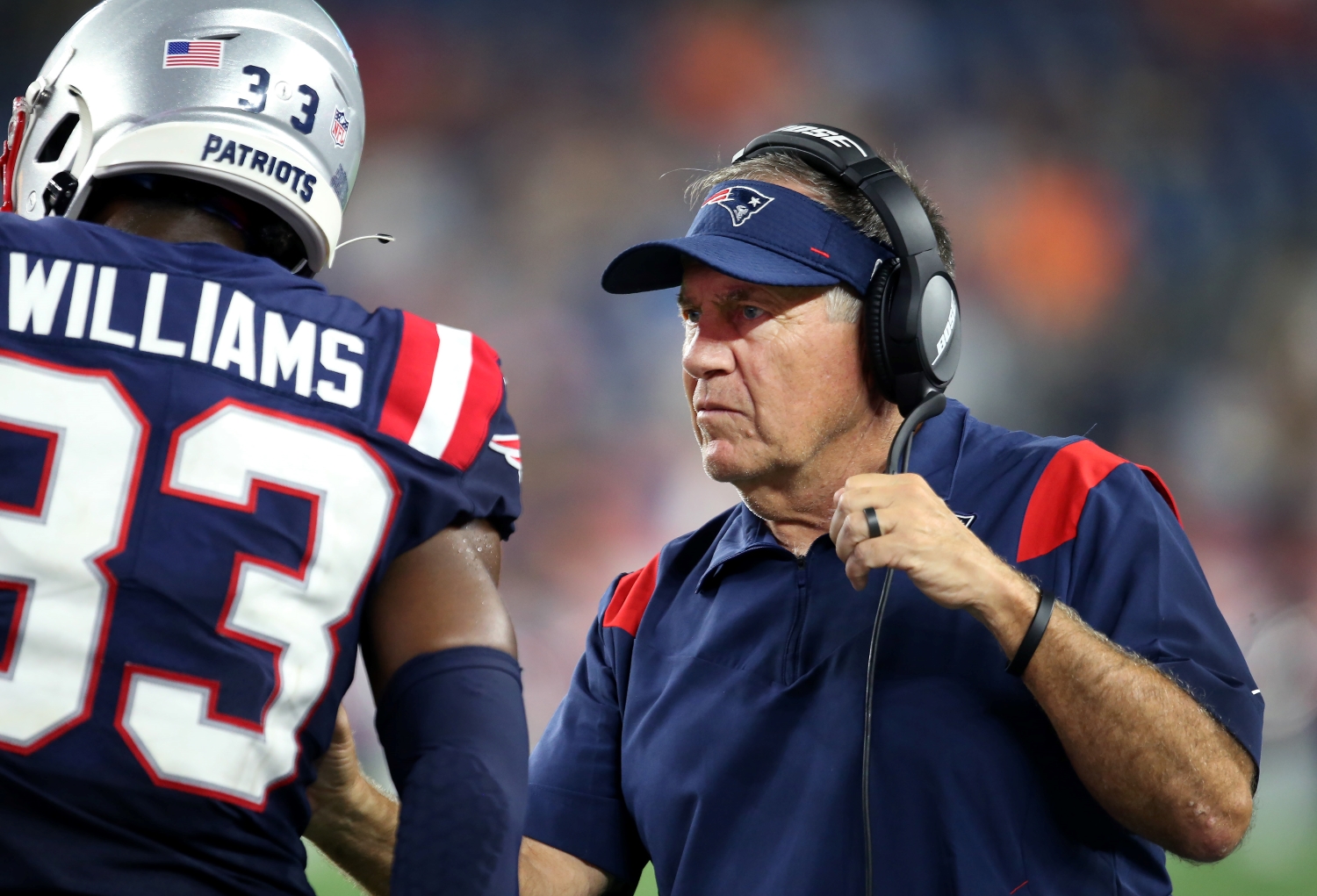 Bill Belichick Has a Season-Altering Decision to Make That Has Nothing to Do With Choosing Between Mac Jones and Cam Newton
Bill Belichick has to determine whether Cam Newton or Mac Jones deserves to start Week 1. However, the Patriots also have to figure out what to do about a key member of their defense.
Bill Belichick should feel confident about his chances of coaching in January. After all, the New England Patriots undoubtedly have a better roster than they did a year ago. And with Mac Jones looking capable of running the offense as a rookie, it's safe to say Robert Kraft's franchise is set up for future success.
However, that doesn't mean Belichick's work is finished. Besides having to choose between Jones or Cam Newton, he has another season-altering decision to make that could prove quite expensive for the Patriots.
The clock is ticking for Bill Belichick to choose between Mac Jones and Cam Newton
Although Newton got another chance to prove himself in New England, his days as the team's starting quarterback appear numbered. And that already looked like the case before he cost himself valuable practice time by having a "misunderstanding" over getting COVID tests away from NFL facilities.
Has Newton played himself out a job based on his on-field performance?
Probably not.
However, it's hard to ignore the progress made by Jones since he joined the team as the 15th overall pick of the 2021 NFL Draft. Smooth, confident, and accurate, the first-year pro seems destined to overtake Newton.
Belichick has to consider several factors — including whether Jones is physically ready to withstand the toll of playing a full season — when it comes down to whose name belongs atop the quarterback depth chart for Week 1.
But that isn't the only season-altering decision he must make.
Belichick has a season-altering decision to make that has nothing to do with selecting a starting quarterback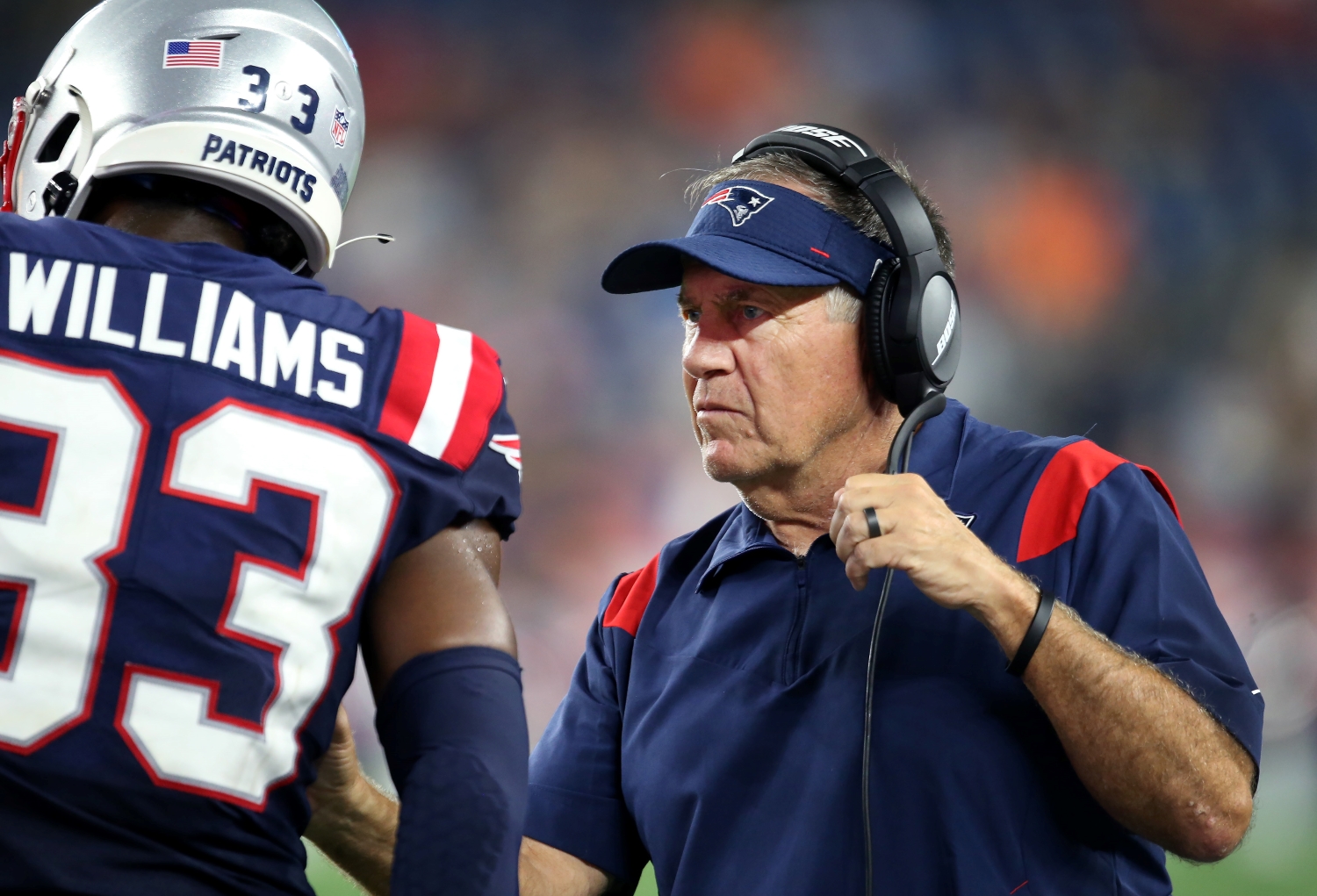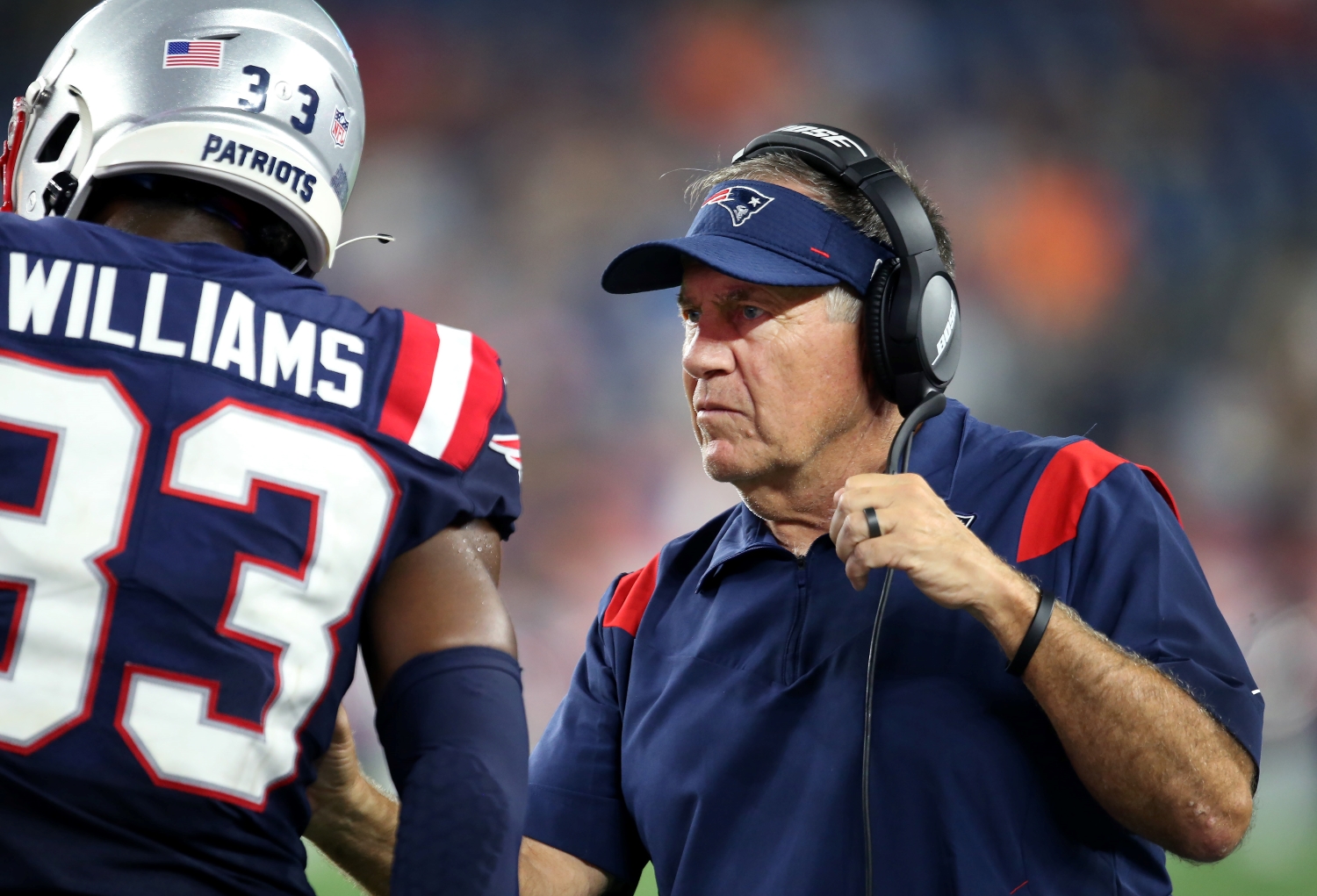 Unless things go horribly wrong, the Patriots shouldn't finish anywhere near 27th in points scored for the second straight season. However, whether they field a top-10 scoring defense for the 10th straight season remains up for debate.
After all, the unit will look totally different if Stephon Gilmore isn't at right corner.
Despite coming off a partially torn quad that required surgery, the four-time Pro Bowler has made it clear he wants a raise. However, the Patriots haven't adjusted his contract or signed him to an extension. Given Gilmore's age (he turns 31 in September) and health status (he's currently on the active physically unable to perform list), it's not surprising that Belichick has taken a patient approach to the situation.
But with Week 1 right rapidly approaching, he must make a season-altering decision sooner than later.
Will he address Gilmore's contract by giving the 2019 NFL Defensive Player of the Year extra money for 2021? Does Belichick value him enough to sign him to an extension? Or will the Patriots refuse to take either route and trade their most decorated defensive back?
If Belichick takes either of the first two paths, New England would have to be viewed as a legitimate threat to take the AFC East crown back from the Buffalo Bills. But if Gilmore gets dealt or sits out, the Patriots could get exposed on defense and suffer the consequences in the standings.
Belichick typically doesn't cave to players when it comes to money, but he may have no choice in this situation. The team doesn't have great depth at the position, and after going all-in during free agency, why take the cheap route with arguably your most valuable defensive player?
Getting Gilmore back on board for one season by giving him a well-deserved bump in pay would not only strengthen the Patriots' defense, but it would also put Belichick in a much stronger position to win a ring without Tom Brady.
The Patriots boast top-five potential on defense with a healthy, focused version of Stephon Gilmore in the lineup
Even if Gilmore isn't the same player he was two years ago, there's no doubt the Patriots would be better off with him than without him. If he wears a New England uniform for another season, don't be surprised if New England finishes at or near the top of every defensive metric in 2021.
After trotting out a talent-deficient unit a year ago, Belichick has the makings of an elite one.
The Patriots boast a fearsome front seven that includes the veteran linebacker trio of Dont'a Hightower, Matthew Judon, and Kyle Van Noy. Plus, 2020 second-round pick Josh Uche looks destined to take a substantial leap forward in his second season with the team.
The defensive line features both established veterans and young players with upside. Lawrence Guy and free-agent addition Davon Godchaux should form a rock-solid interior duo. Rookie second-round pick Christian Barmore projects to make an impact in a pass-rushing role. And 2019 third-round Chase Winovich still has a chance to prove he belongs in New England as a sub-package player.
On the back end, the Patriots have plenty of talent, too. McCourty, Adrian Phillips, and 2020 second-rounder Kyle Dugger should dominate the snaps at safety. J.C. Jackson and Jonathan Jones should continue to play key roles at corner. And 2020 undrafted free agent Myles Bryant may may it impossible to leave him off the final roster.
At the end of the day, though, the Patriots have no shot at toppling Patrick Mahomes and the Kansas City Chiefs off their AFC throne if they don't have Stephon Gilmore in the lineup.
Only time will tell if Bill Belichick decides it's worth investing more financial resources on a 30-year-old corner coming off a season-ending injury.
All statistics courtesy of Pro Football Reference. All contract data courtesy of Spotrac.