The Sony Michel Trade Should Make Patriots Fans Both Excited and Nervous About What Lies Ahead for Bill Belichick's Team
Bill Belichick certainly went in an unexpected direction when he selected Sony Michel in the 2018 NFL Draft. For someone who preaches about "value" and the importance of doing what's best for the team, spending a first-round pick on a running back didn't make much sense at the time.
And with Michel no longer a member of the New England Patriots, it's clear Belichick didn't make a wise decision by passing over a number of future stars for a player who hasn't looked anything like he did at Georgia.
For Patriots fans, the fact the team moved on from the fourth-year back should cause both excitement and some nervousness about what lies ahead for Belichick's team.
Sony Michel goes from New England to LA
Even though Belichick could have taken Nick Chubb or Lamar Jackson with the penultimate pick of the first round of the 2018 draft, he went with Michel. The former SEC standout put together a rock-solid rookie campaign that included 931 yards and six touchdowns on a team-high 209 carries. Most importantly, Michel totaled 336 rushing yards and six touchdowns during the Patriots' three-game playoff run that ended with a victory over the Los Angeles Rams in Super Bowl 53.
However, injuries limited the 5-foot-11, 215-pound running back to only 20 starts across the last two seasons. As a result, New England declined the fifth-year option on Michel's contract earlier this year.
And on Wednesday, the team officially moved on from the hard-working but underwhelming veteran.
According to Lindsey Thiry of ESPN, the Patriots traded Michel to the Rams for a 2022 sixth-round pick and a 2023 fourth-rounder. By dealing for the 25-year-old back, general manager Les Snead filled the void left behind by Cam Akers' season-ending Achilles injury.
Michel has a prime opportunity to resurrect his career playing in Sean McVay's offense. Then again, his durability issues could easily pop up again in LA. At the very least, though, he received a much-needed change of scenery.
Trading Michel should make Patriots fans both nervous and excited about the future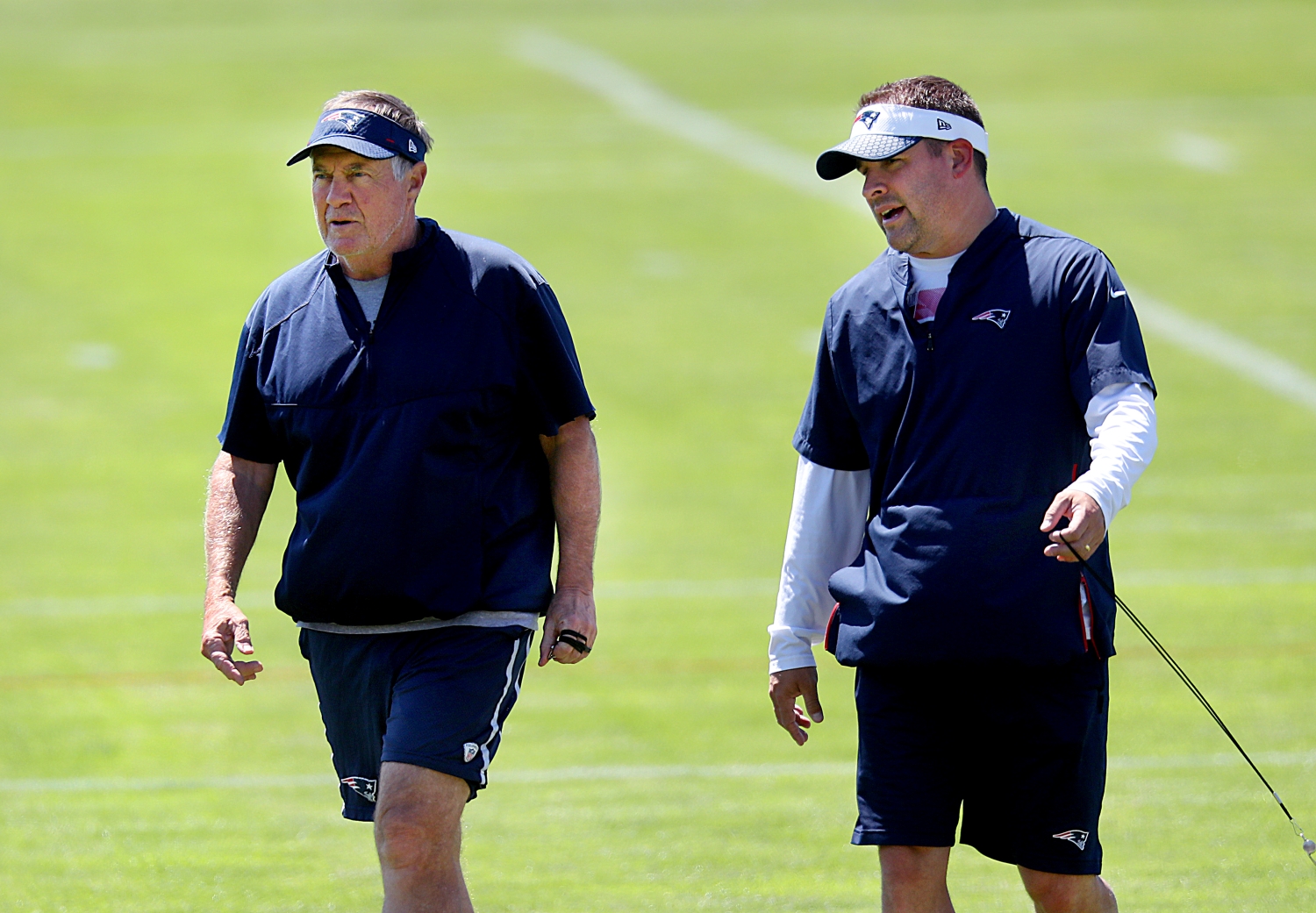 The Michel trade obviously doesn't reflect well on Belichick the general manager. After all, shipping away a former first-round pick for pennies on the dollar isn't a sound strategy for long-term success. And when you consider the other players Belichick could have taken at No. 31, the Michel pick looks even worse since he's gone after only three years.
On one hand, fans should be nervous about the future. Belichick clearly missed on Michel and 2019 first-rounder N'Keal Harry. Plus, he whiffed badly on 2014 first-rounder Dominique Easley, and he let 2015 first-rounder Malcom Brown walk in free agency. And don't forget about flat-out busts like safety Jordan Richards (second round, 2015) and cornerbacks Cyrus Jones (second round, 2016), and Duke Dawson (second round, 2018).
New England has wasted valuable draft capital over the last six or so years, which directly led to Belichick having to spend so much money in free agency. The Patriots obviously won plenty of games over that stretch, but they won't compete for Super Bowl titles on a consistent basis again if they don't make a stark turnaround in the draft.
At the same time, the Michel trade should inspire some excitement about what lies ahead for Belichick's team. The Patriots simply didn't need him given their depth at running back. Clearly, the coaching staff feels comfortable moving forward with 2019 third-rounder Damien Harris, who has the physical tools needed to become a dominant offensive weapon. Plus, the rapid development of fourth-round rookie Rhamondre Stevenson and the impressive play of second-year pro J.J. Taylor should give fans optimism about the future of the position.
Unfortunately for Belichick, after shipping Michel across the country, he may have to part ways with a few more recent draft picks who haven't lived up to expectations.
Don't be surprised if Bill Belichick pulls the plug on a few more early-round draft picks
Thanks to an uncharacteristically aggressive approach in free agency, the Patriots went from having a talent-depleted roster to one that looks capable of making a legitimate run at the Lombardi Trophy.
However, the arrival of well-paid veterans like Matthew Judon, Nelson Agholor, Hunter Henry and Jonnu Smith doesn't bode well for other members of the team.
Will Belichick finally admit defeat on the N'Keal Harry experiment? The oft-injured receiver seems destined to play elsewhere in 2022, so it wouldn't be a surprise if the Patriots trade him in the coming weeks or months.
Could New England also cut ties with other players from Harry's draft class? Joejuan Williams may have arrived as the 45th overall pick, but the long-limbed defensive back doesn't have a clear role in New England. Neither does third-rounder Chase Winovich, who has flashed intriguing potential as a pass rusher in limited action.
Plus, Devin Asiasi faces an uncertain future with the franchise. With Smith and Henry signed to lucrative multi-year contracts, the 2020 third-round pick clearly doesn't have a path to a starting job. Will he get a shot to be the team's No. 3 tight end? Or has Bill Belichick give him the Sony Michel treatment?
With Week 1 rapidly approaching, we'll find out soon enough.
All statistics courtesy of Pro Football Reference.