The Latest Report on the Controversial Cam Newton COVID Situation Doesn't Bode Well For His Future With the Patriots
Bill Belichick would never admit it publicly, but he didn't put the New England Patriots in the best position to win in 2020. After all, anyone who watched the six-time Super Bowl champions last season could see the offense lacked starting-caliber players, and the defense had a dearth of NFL-level talent, too.
Of course, the Patriots got less-than-stellar play out of the most important position in sports. But even after flopping badly during his first year in Foxborough, Cam Newton received another opportunity from Belichick to prove he still deserves the QB1 role in New England.
Unfortunately for Newton, his future with the Patriots doesn't look nearly as bright in light of the latest report on his controversial and confusing COVID situation.
Cam Newton suffered an unexpected setback at the worst possible time
Prior to the 2021 NFL Draft, Newton only had to worry about beating out Jarrett Stidham. But everything changed once Roger Goodell announced the Patriots selected Mac Jones with the 15th overall pick.
Fans and media members immediately started speculating about how soon the talent rookie could unseat the declining veteran. However, Belichick publicly stood by Newton and maintained that the 2015 NFL MVP remains the Patriots' starting quarterback.
While Newton has performed well in training camp and preseason action, his young understudy has also impressed. Jones doesn't offer the same physical skills as his 6-foot-5, 245-pound teammate, but the rookie possesses the ideal combination of poise, accuracy, and intelligence to run New England's timing-based offense. By demonstrating those qualities this summer, the talented 22-year-old has certainly the idea of starting a rookie quarterback more realistic than anyone expected back in April.
With Jones nipping at his heels, Newton suffered a surprising non-injury-related setback.
On Monday, Mike Reiss of ESPN reported the 32-year-old quarterback must remain away from the team until Thursday as a result of a "misunderstanding" of COVID-19 tests taken away from NFL facilities.
Given the close competition between Newton and Jones, his mistake couldn't have occurred at a worse time. After all, with their incumbent starter unavailable, the Patriots have the chance to see their top draft pick work with first-team players.
The latest report on Newton's controversial COVID situation doesn't bode well for his future with the Patriots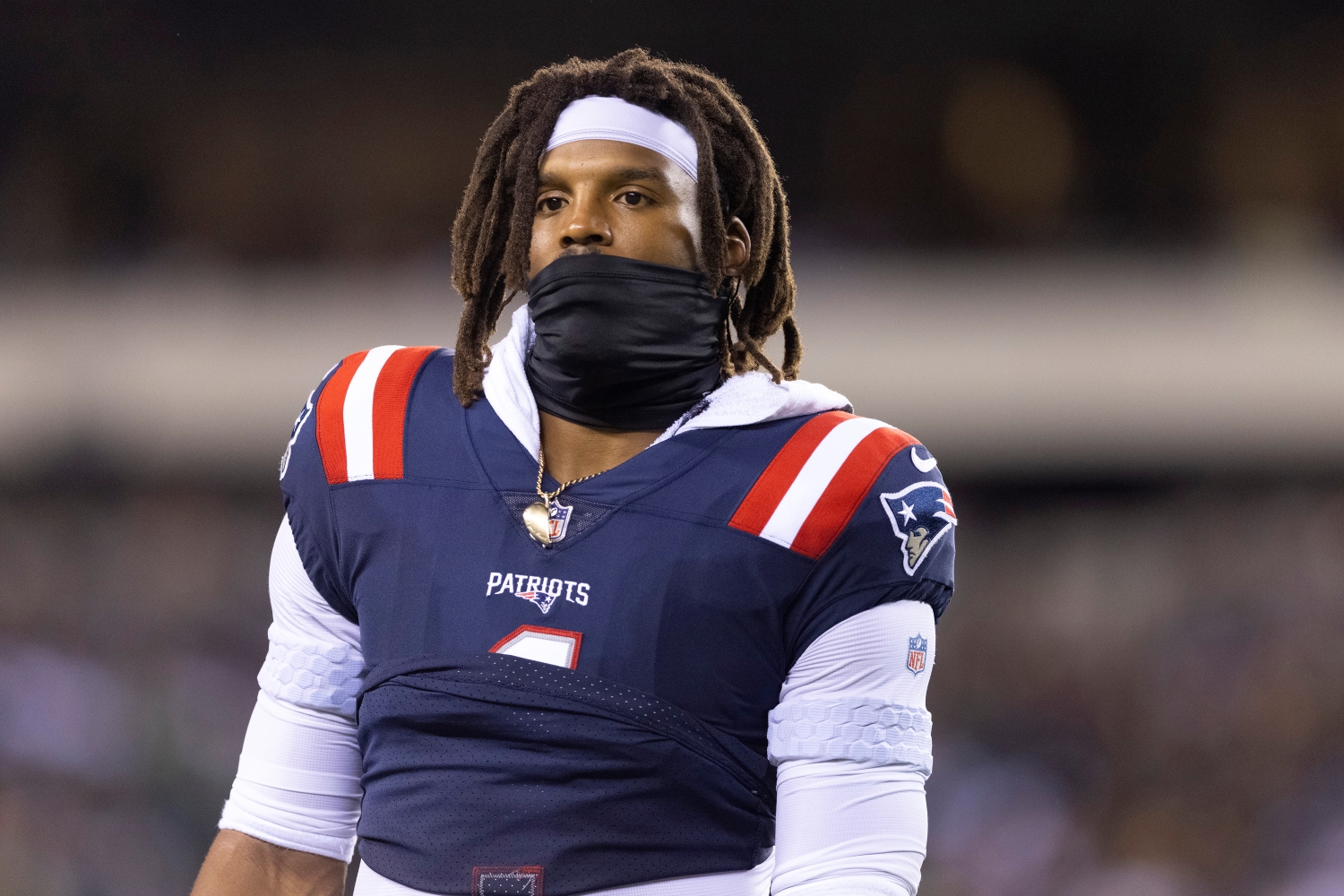 Think the Patriots value availability and accountability?
Based on a report from the NFL Network's Michael Giardi, it's clear Newton's costly mistake hasn't gone over well in Foxborough.
"Per sources, there is a level of frustration internally with the Cam Newton situation. One important member of the organization believes this has "opened" a window of opportunity for rookie Mac Jones. The team practices today and then with the NYG tomorrow b4 Newton can return," Giardi tweeted.
Given Belichick's discipline-oriented style, it seems reasonable to assume that he's not pleased about Newton's situation. A starting quarterback must lead by example, and missing valuable reps because of a preventable COVID-related issue does nothing to help the team. It shouldn't be a surprise that the Patriots have some internal frustrations based on the timing of the incident. At the same time, it shouldn't be a shock that Newton's miscue has reportedly opened "a window of opportunity" for Jones to pass him on the depth chart.
If the rookie takes advantage of more first-team reps and performs well Sunday against the New York Giants, Belichick may have no choice but to keep Newton on the bench to start the season. Needless to say, his future in Foxborough doesn't look so promising, especially with Jones stacking success throughout the summer.
Is it time for Bill Belichick to make Jones the face of New England's offense?
Should Belichick stick by a signal-caller who has a decade of experience under his belt? Or does it make more sense for the Patriots to roll with a rookie quarterback who seems like a picture-perfect fit for their offense?
While Newton deserves respect for what he's done in the past, that doesn't mean he deserves a starting job. In fact, if New England wants to make a serious run at the Lombardi Trophy, the path to a championship doesn't revolve around having a washed-up version of Superman in the lineup.
Instead of taking a leap of faith that Newton will make significant strides as a passer in his 11th year in the league, why not go with a quarterback who actually has the ability to operate the full scope of Josh McDaniels' playbook? The Patriots don't have to worry about Jones not having adequate weapons or sound protection. Belichick spent an unprecedented amount of Robert Kraft's money to bring in Hunter Henry, Jonnu Smith, Nelson Agholor, and Kendrick Bourne. Plus, New England's starting offensive line of Isaiah Wynn, Michael Onwenu, David Andrews, Shaq Mason, and Trent Brown looks like a top-five unit.
The Patriots are built to win now. And even though he doesn't have a single NFL start under his belt, Mac Jones has shown enough in limited action to convince a good portion of Patriot Nation that Cam Newton belongs on the bench.
Let's see if Bill Belichick agrees.
All statistics courtesy of Pro Football Reference.