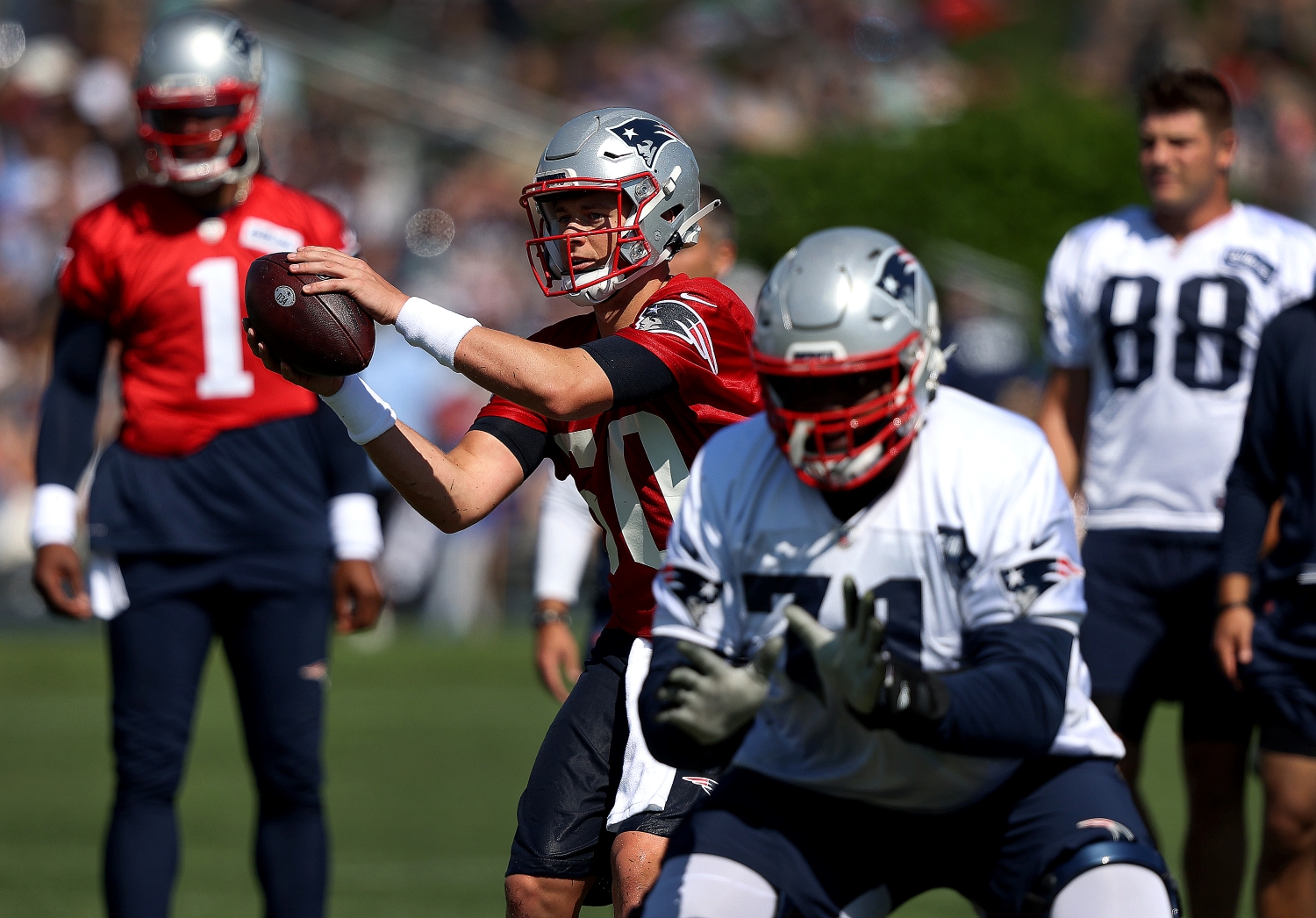 Cam Newton Just Opened the Door for Mac Jones to Steal His Job by Making a Costly Off-Field Mistake
Cam Newton's costly off-field mistake just opened the door for Mac Jones to become the New England Patriots' starting quarterback. Will Bill Belichick make that happen?
With both Cam Newton and Mac Jones performing well in the New England Patriots' 35-0 preseason win against the Philadelphia Eagles last Thursday, speculation has continued to swirl about Bill Belichick's plan for the most important position in sports.
Will he begin the season with Newton under center? Or will he move the rookie to the top of the depth chart by Week 1?
Belichick obviously maintains the final say on what happens with everything football-related in Foxborough. But thanks to his incumbent starter, it might not be so difficult for him to make a decision about who deserves the QB1 role. And if Jones takes advantage of Newton's costly off-field mistake, the Patriots should be considered a legitimate threat to represent the AFC in Super Bowl 56.
The Cam Newton vs. Mac Jones battle remains the No. 1 storyline to follow in New England
Once Belichick made Jones the 15th player taken in the 2021 NFL Draft, the clock started on Newton's tenure as the Patriots' starting quarterback. Coming off a season in which he threw only eight touchdown passes, the 2015 MVP must prove he still deserves to sit atop the depth chart. While the veteran has performed well in training camp and New England's first two preseason games, that doesn't mean Newton can rest on his laurels.
After all, he has to fend off a promising prospect who profiles as a picture-perfect fit for the Patriots' quick-hitting passing attack.
Although Jones won't blow anyone away from a height-weight-speed perspective, it's clear the 6-foot-3, 216-pound rookie has the tools needed to succeed in New England. The 22-year-old has shown impressive command of the offense for someone who joined the organization less than six months ago. Jones may not have a touchdown pass on his preseason resume, but his accuracy and poise in the pocket have stood out during his first two official appearances in an NFL uniform.
Needless to say, Belichick has a difficult decision to make that carries major ramifications for his team.
Newton just opened the door for Jones to steal his job by making a costly mistake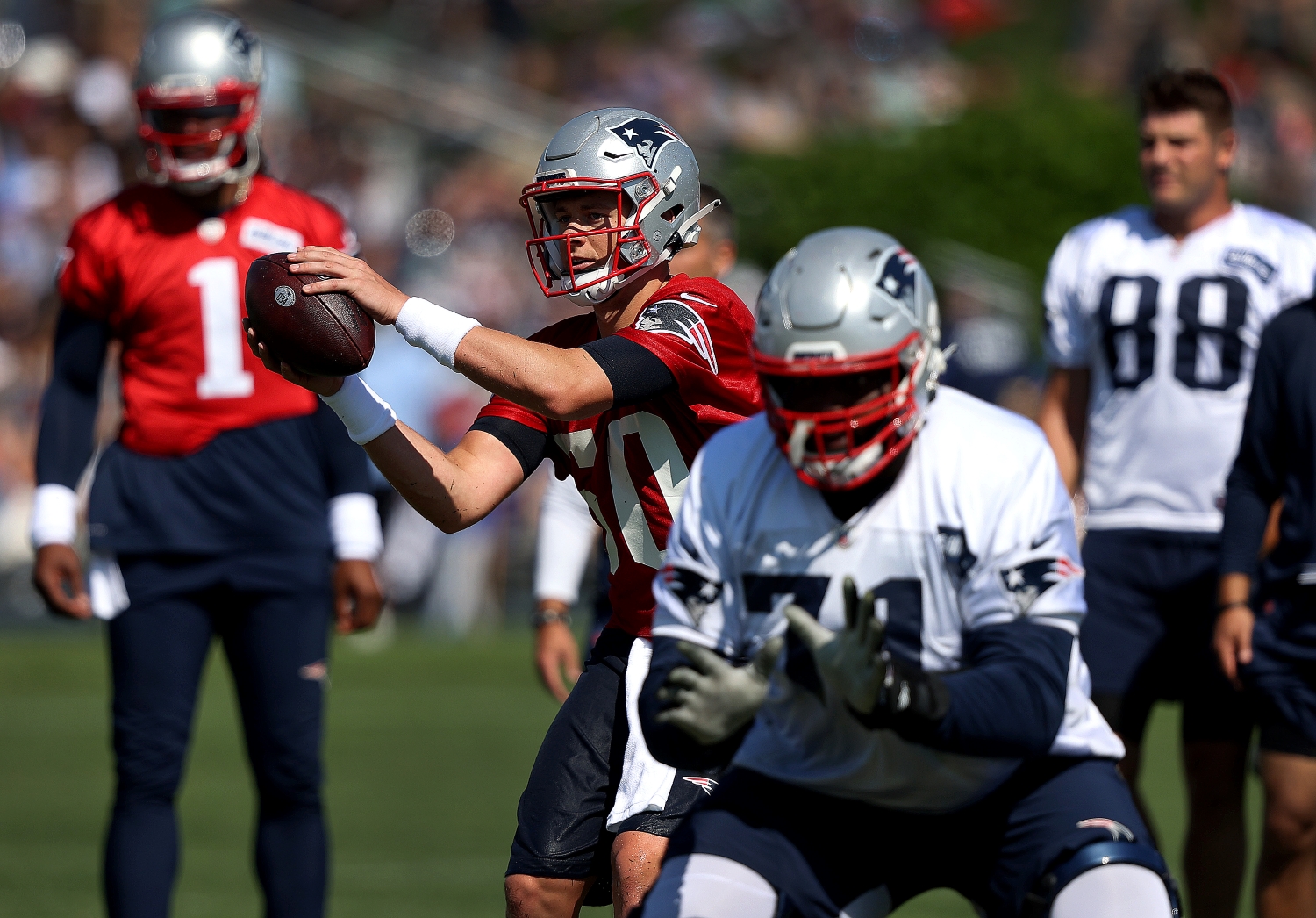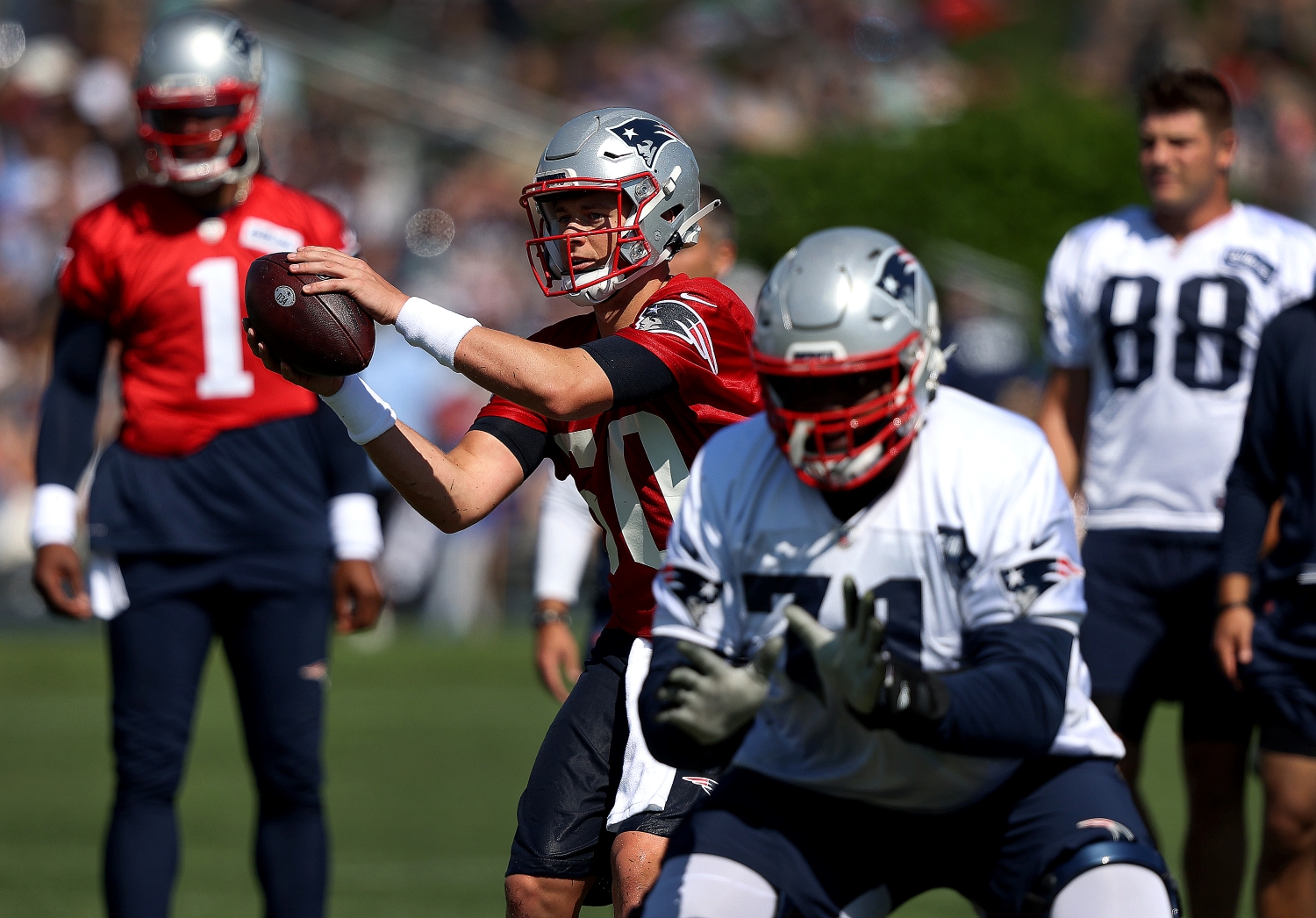 With the team's top draft pick nipping at his heels, Newton can't afford to have any setbacks this summer.
Unfortunately for the 32-year-old quarterback, his costly off-field mistake just opened the door for Jones to steal his job.
According to Mike Reiss of ESPN, Newton will remain away from the team until Thursday due to a "misunderstanding" on COVID-19 tests conducted away from NFL facilities. The Patriots released a statement regarding the matter.
"He received daily Covid tests, which were all negative. Due to a misunderstanding about tests conducted away from NFL facilities, and as required by the NFL-NFLPA protocols, Cam will be subject to the five-day entry cadence process before returning to the facility," the statement read.
With Newton unavailable, Jones has a chance to cement his case as QB1. Instead of having to take a backseat to the veteran in practice, the talented rookie should see the majority of the reps with the first-team offense until his teammate returns. If Jones takes advantage of getting to work with starting-caliber weapons and a stellar offensive line, he could make Belichick think long and hard about sticking by Newton.
Considering how well the rookie has played while mostly operating with backups and fringe NFL players, it's exciting to think about the prospect of him throwing to the tight end tandem of Hunter Henry and Jonnu Smith and New England's new wide receiver duo of Nelson Agholor and Kendrick Bourne. Jones has a golden opportunity to convince the Patriots he deserves to unseat Newton over the next few days, and that could change the entire outlook of New England's upcoming season.
The Patriots' best chance of success revolves around Bill Belichick rolling with a rookie quarterback
Belichick obviously has a ton of respect for Newton. Perhaps that has to do with the fact he knows he didn't set the veteran up for success in 2020. After all, anyone who watched New England's offense a season ago could see Newton didn't have enough starting-caliber weapons.
However, by going all-in during free agency, Belichick made significant upgrades to a talent-deficient unit.
And that's exactly why he needs to hand the keys to his rookie quarterback.
Newton may offer "upside" as a runner, but he's nowhere near the same athlete he was during his days with the Carolina Panthers. He still shows bouts of inconsistencies as a passer, and his skill set doesn't exactly align with what the Patriots have done on offense for the last two decades.
Meanwhile, Jones looks smooth, confident, and fully capable of running the same system that helped bring out the best in Tom Brady. He doesn't have elite skill players to throw to like he did at Alabama, but he has a solid group of pass-catching options that includes Henry, Smith, Agholor, Bourne, and Jakobi Meyers. Plus, the Patriots have a ridiculously deep collection of running backs and a starting offensive line that features the talented tackle tandem of Isaiah Wynn and Trent Brown and the imposing interior trio of Michael Onwenu, David Andrews, and Shaq Mason.
So, even though Jones doesn't have a DeVonta Smith-type receiver to rely upon in New England, he does have a strong supporting cast, an excellent offensive coordinator, and the greatest coach in NFL history on his side.
Even though it might pain Bill Belichick to keep Cam Newton on the sidelines, the Patriots need to roll with their rookie quarterback if they want to maximize their potential on offense.
And if Mac Jones reaches his ceiling, the Lombardi Trophy might make its way back to Foxborough sooner than later.
All statistics courtesy of Pro Football Reference.