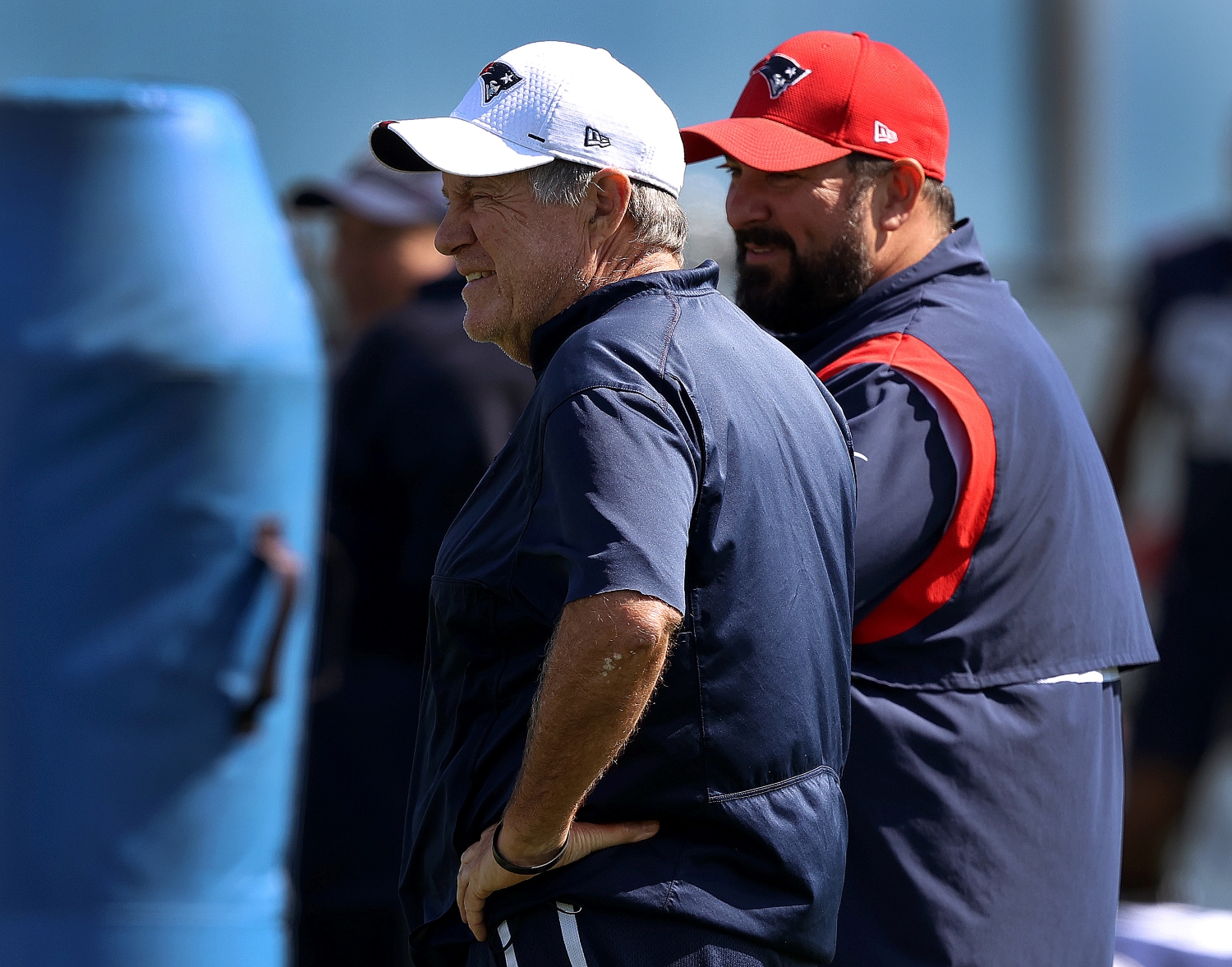 Bill Belichick Officially Has a Problem on His Hands That Should Make Every NFL Team Jealous
Bill Belichick has a problem on his hands that should make every NFL team jealous. Will the Patriots keep all of their talented running backs, or will Belichick look to trade one in order to build depth at another position?
Bill Belichick doesn't have an elite quarterback. He also doesn't have a No. 1 receiver. And until he figures things out with Stephon Gilmore, he doesn't have a lockdown corner anchoring his defense.
Needless to say, the New England Patriots have a few issues that could hold them back from winning a Super Bowl title this season.
Luckily for Belichick, he officially has a problem on his hands that should make every NFL team jealous. And if he wants to shore up a position of need or build up more capital for the 2022 NFL Draft, he can do so by parting ways with a player who doesn't seem to have a long-term future in Foxborough.
Other NFL teams should be jealous of Bill Belichick's current conundrum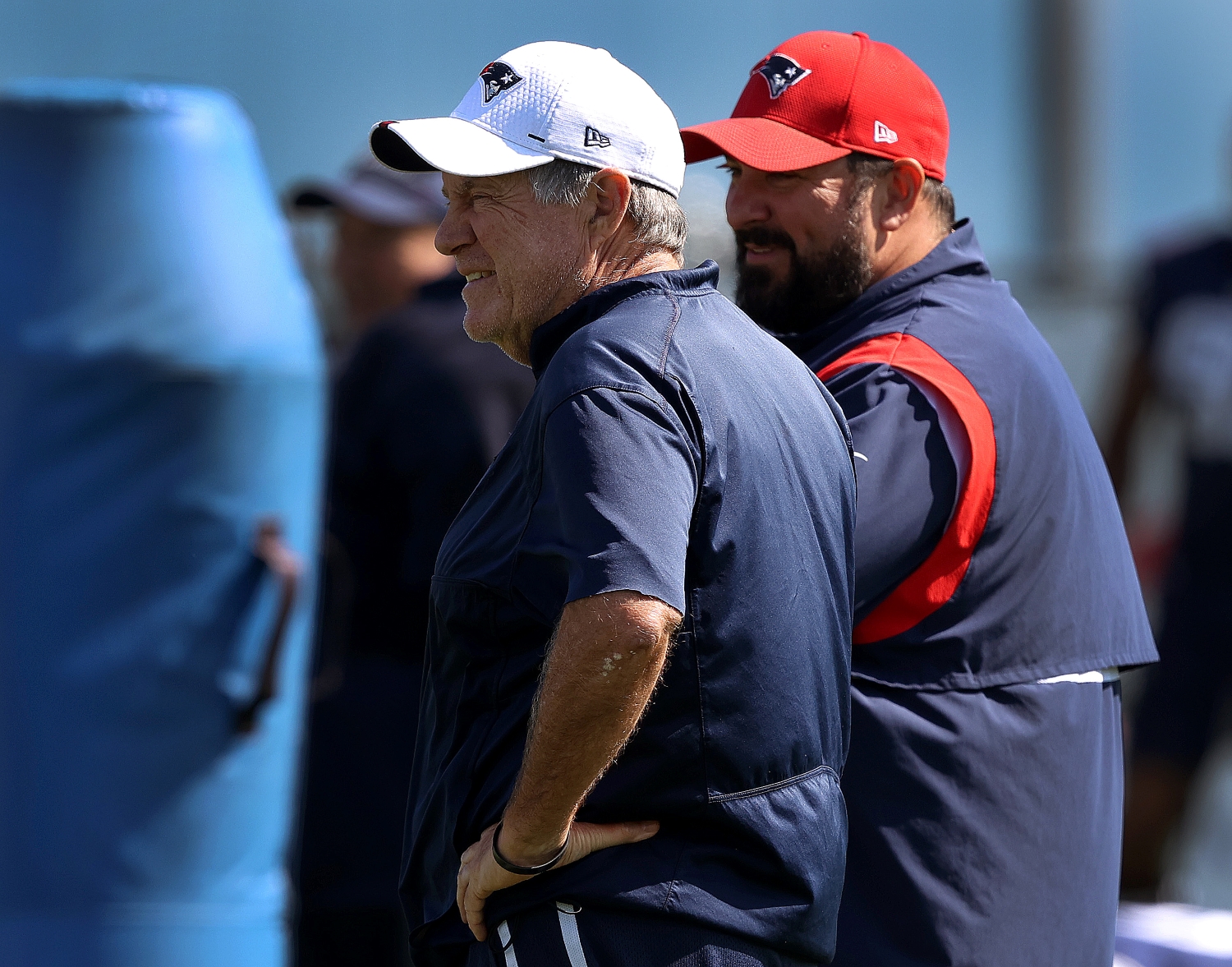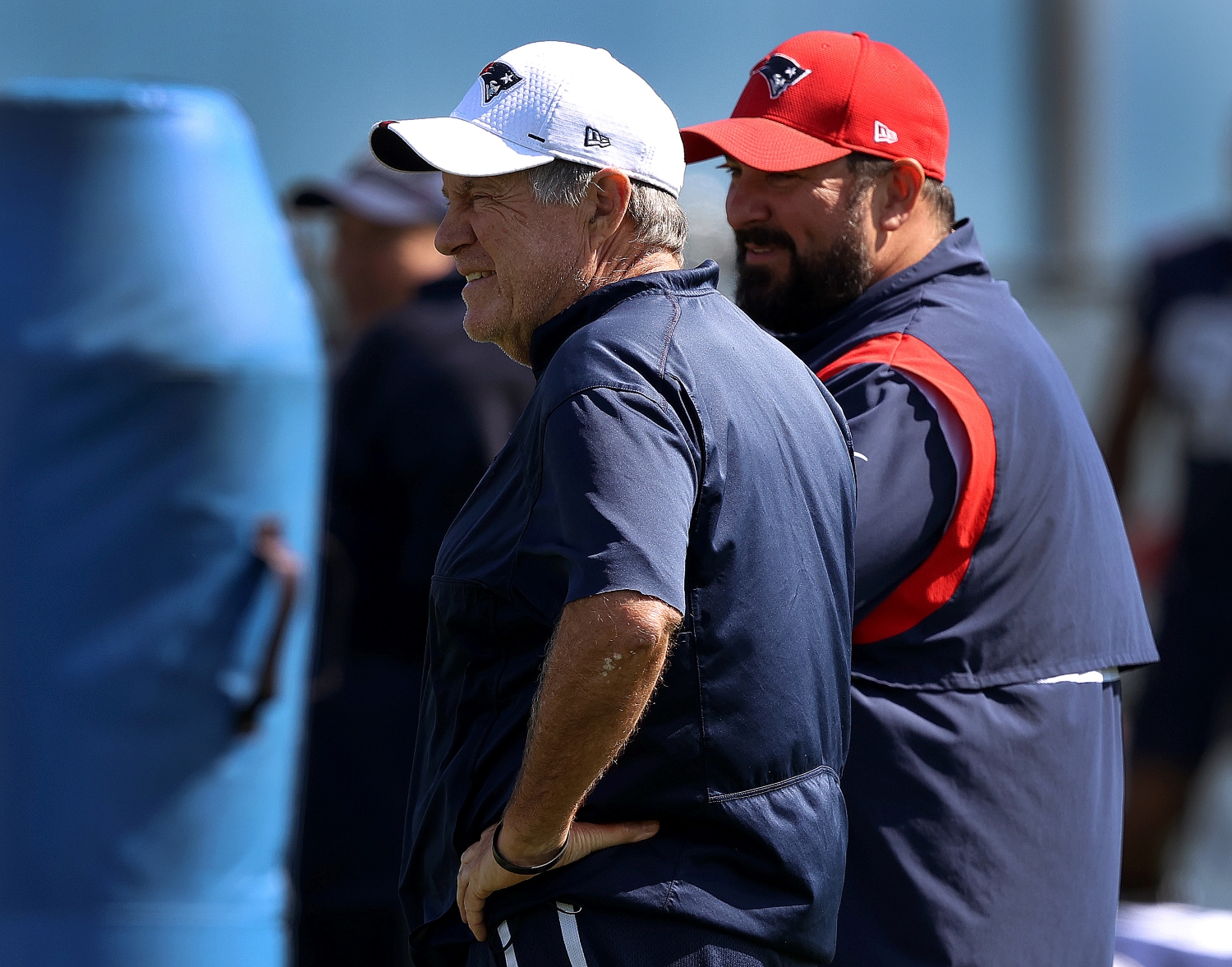 While the Patriots may be thin at other positions, Belichick has a problem on his hands that other teams should be jealous of — he has too many good running backs.
Third-year pro Damien Harris projects to receive the bulk of the carries this season. The 2019 third-round pick has all the physical tools needed to become an elite back. As long as he stays healthy, Harris should surpass 1,000 rushing yards and establish a reputation as one of the top young players at his position.
James White should continue to take most of the snaps on obvious passing downs. The three-time Super Bowl champion doesn't offer much as a pure running back, but his pass-protection skills and reliable hands make him a valuable member of the offense.
Meanwhile, although Sony Michel hasn't lived up to expectations as a first-round pick, the former University of Georgia star has looked solid in preseason action. He's made a bigger impact in the passing game, and he's looked faster and more physical running the ball this summer.
Of course, the Patriots may have scored a steal in the fourth round of the 2021 NFL Draft by taking Rhamondre Stevenson. Despite tipping the scales at 6-foot, 227 pounds, the 2020 Cotton Bowl MVP has impressed with his quick feet and surprising agility for a back of his stature. After rushing for 127 yards and two touchdowns against the Washington Football Team, Stevenson racked up 66 yards and two touchdowns on 15 carries in Thursday's matchup against the Philadelphia Eagles. He certainly looks capable of making an impact as a rookie.
In addition, J.J. Taylor did some significant damage against Nick Sirianni's team by totaling 93 yards and a touchdown on 12 carries. Built in the same mold as former Patriots star Dion Lewis, the second-year pro continues to make a strong case to earn a roster spot. At 5-foot-6, 185 pounds, Taylor obviously doesn't have great size. However, he has a surprisingly well-rounded skill set that could force Belichick to make a tough cut elsewhere to keep him on the roster.
The Patriots can make an upgrade at another position by taking advantage of their depth at running back
The Patriots legitimately have five running backs (plus special teamer Brandon Bolden) who deserve touches. But feeding that many mouths may be difficult for Josh McDaniels.
Luckily for Belichick, he can use his abundance of riches at the position to fill a need elsewhere.
Although Michel has gotten off to a strong start, he doesn't look like a long-term building block for the Patriots. Injuries have kept him off the field far too often. And when he has suited up, he hasn't provided anything close to the same impact that he did in college. Needless to say, it wasn't a surprise that New England declined to pick up his fifth-year option.
However, that doesn't mean Michel can't help the Patriots moving forward.
With Harris and Stevenson in the fold, Belichick should feel comfortable about the status of the power running game. Rather than using Michel as a part-time player, why not dangle him as trade bait? A team like the Los Angeles Rams would be a great fit given Cam Akers' season-ending injury. Perhaps Belichick could get back a conditional mid-round pick based on Michel's playing time and production.
Or, how about looking to trade the fourth-year back for a wide receiver or cornerback? New England needs better depth at both positions, and dealing Michel might be a way for Belichick to make that happen.
New England's offense has scary potential if everyone lives up to expectations
Ultimately, the fact Belichick has a deep, talented running back group is a problem other teams should envy. The Patriots value versatility, and it's clear they've got players at the position who provide unique abilities.
But does that mean New England will field a top-five offense in 2021?
Not necessarily.
While Belichick's team boasts an imposing offensive line and an exciting stable of backs, the rest of the unit features a ton of question marks.
Can Cam Newton become a consistent passer in his 11th year in the league? Or will Mac Jones continue to ascend and eventually take over?
Will Nelson Agholor and Kendrick Bourne live up to expectations? Or will the free-agent receivers fail to acclimate to an offense that's notoriously difficult to master?
What does the future hold for the talented tight end tandem of Jonnu Smith and Hunter Henry? Both project to play major roles, but their ability to stay healthy remains a major concern.
If everything works out, the Patriots have the pieces in place to put up big point totals. But it will definitely take a little luck and a lot of practice for the offense to reach its full potential.
At least Bill Belichick doesn't have quite so many question marks on the other side of the ball.
All statistics courtesy of Pro Football Reference. All contract data courtesy of Spotrac.