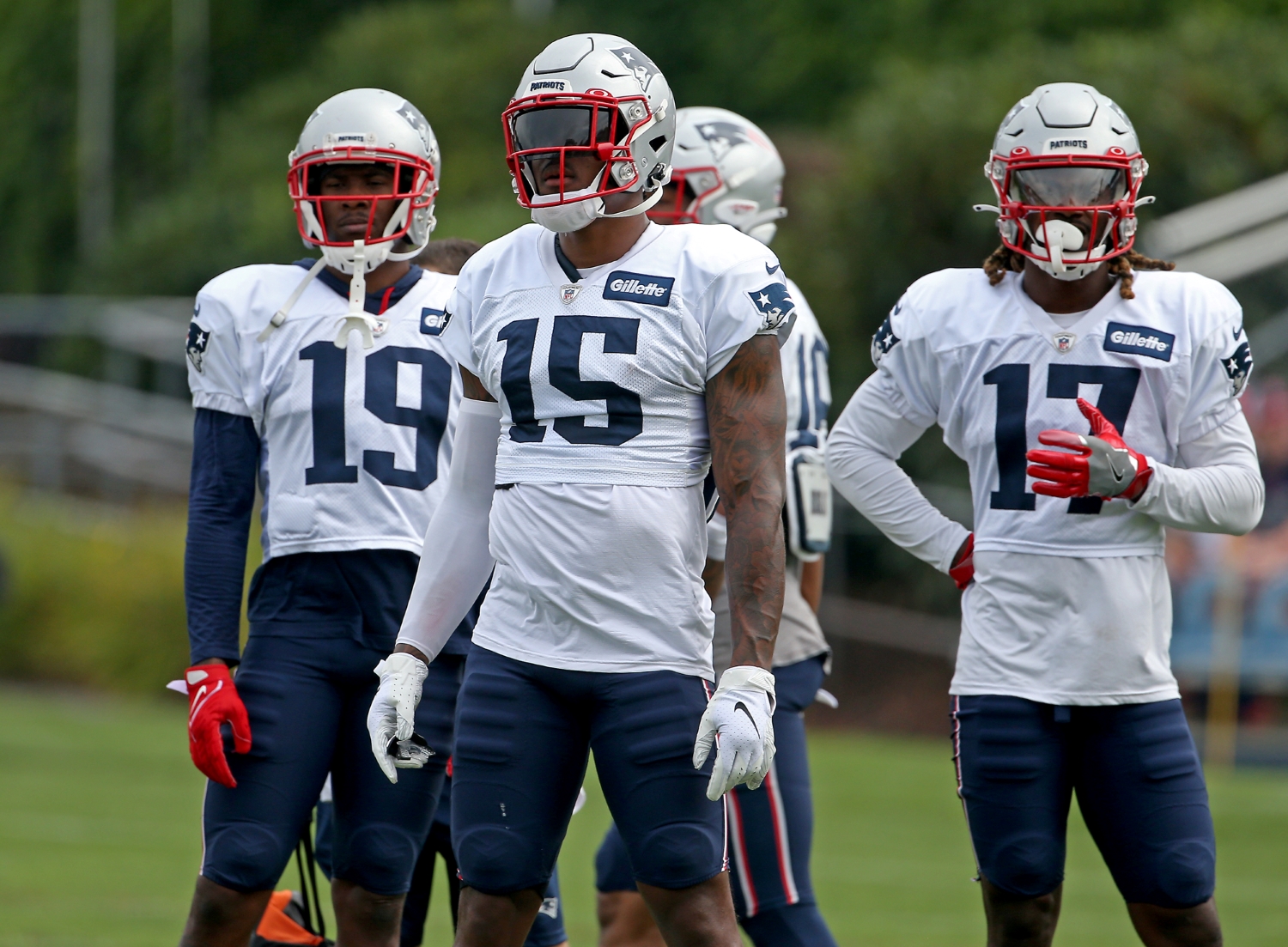 Despite Whiffing Badly on N'Keal Harry, the Patriots Finally Have a Young Wide Receiver Worth Getting Excited About
Even though N'Keal Harry looks like a draft bust, the Patriots should be excited about what the future holds for talented wide receiver Kristian Wilkerson.
Bill Belichick took a huge risk by using a first-round pick on N'Keal Harry. Unfortunately for the New England Patriots, the former Arizona State star hasn't come close to replicating his collegiate success at the pro level. And even though the third-year pro has looked solid during the early days of training camp, there's no doubt Belichick made a huge mistake by passing over A.J. Brown, DK Metcalf, and Deebo Samuel in the 2019 NFL Draft.
While Harry's future in Foxborough remains a bit of a mystery given his surprising trade request and disappointing production, the Patriots finally have a young receiver worth getting excited about. Ironically, despite Belichick's brutal track record of blowing early-round picks on the position, he seems to have a knack for finding diamonds in the rough after the draft concludes.
N'Keal Harry looks destined to join a long list of receivers who failed to pan out for the Patriots
Think Belichick regrets ignoring his scouts during the 2019 NFL Draft? Rather than trusting his employees to steer him in the right direction, the architect of the NFL's most successful dynasty went rogue.
And the Patriots have paid the price for it.
Selecting Harry over Metcalf, Brown, and Samuel looks like the worst mistake Belichick has ever made as a general manager. After all, it's entirely fair to wonder how much of an effect that decision had on Tom Brady's unhappiness during his final season in Foxborough. With Metcalf, Brown, and Samuel all looking like huge hits, Harry looks destined to earn the dreaded "draft bust" label.
Of course, if he doesn't make a dramatic turnaround and become a reliable contributor for the Patriots, he'll join a long list of wideouts who've fallen short of expectations in New England. From blowing second-round picks on Chad Jackson (2006) and Aaron Dobson (2013) to wasting third-rounders on Brandon Tate (2009) and Taylor Price (2010), Belichick invested valuable draft capital on players who never became long-term fixtures in Foxborough.
However, despite whiffing badly on Harry, the Patriots finally have a reason to feel optimistic about the future of the receiver position.
New England finally has a young wideout worth getting excited about
While Harry could surprise everyone and finally put everything together in his third year in the league, the odds of that happening don't appear particularly strong. Sure, he's looked solid in training camp. And he has the size and body type to bully smaller corners and safeties. At this point, though, it's difficult to get excited about a player who still struggles to gain separation and make a significant impact during games.
Luckily for the Patriots, they have a young wideout worth getting excited about who didn't cost them a first-round pick. In fact, New England didn't have to use any draft capital to acquire one of the standouts from Thursday's preseason game against the Washington Football Team: Kristian Wilkerson.
Tipping the scales at 6-foot-1, 214 pounds, the Southeast Missouri State product possesses the ideal frame for an NFL receiver. Wilkerson earned first-team All-Ohio Valley Conference honors as a redshirt senior after totaling 71 catches for 1,350 yards and 10 touchdowns. Initially signed by the Tennessee Titans as an undrafted free agent, the Memphis native joined the Patriots' practice squad at the beginning of the 2020 season.
Despite his status as an UDFA, the 24-year-old looks poised to make a serious run at a roster spot. Wilkerson has consistently made plays in training camp, and he took things to another level by leading the Patriots with six catches for 39 yards in Thursday's matchup against Washington. Although the talented wideout failed to haul in a beautifully thrown deep ball from Mac Jones, Wilkerson showed impressive chemistry with the promising rookie quarterback.
Free-agent additions Nelson Agholor and Kendrick Bourne and third-year pro Jakobi Meyers are clearly ahead in the pecking order at receiver. Plus, Gunner Olszewski should make the team purely because of his value as a returner. However, Wilkerson absolutely has a chance to push Harry for a roster spot. Belichick doesn't care about how a player entered the league. All that matters is what happens on the field, and the upside Wilkerson presents should make it extremely difficult to let him go at final cutdowns.
Kristian Wilkerson's upside could force Bill Belichick to make some difficult roster decisions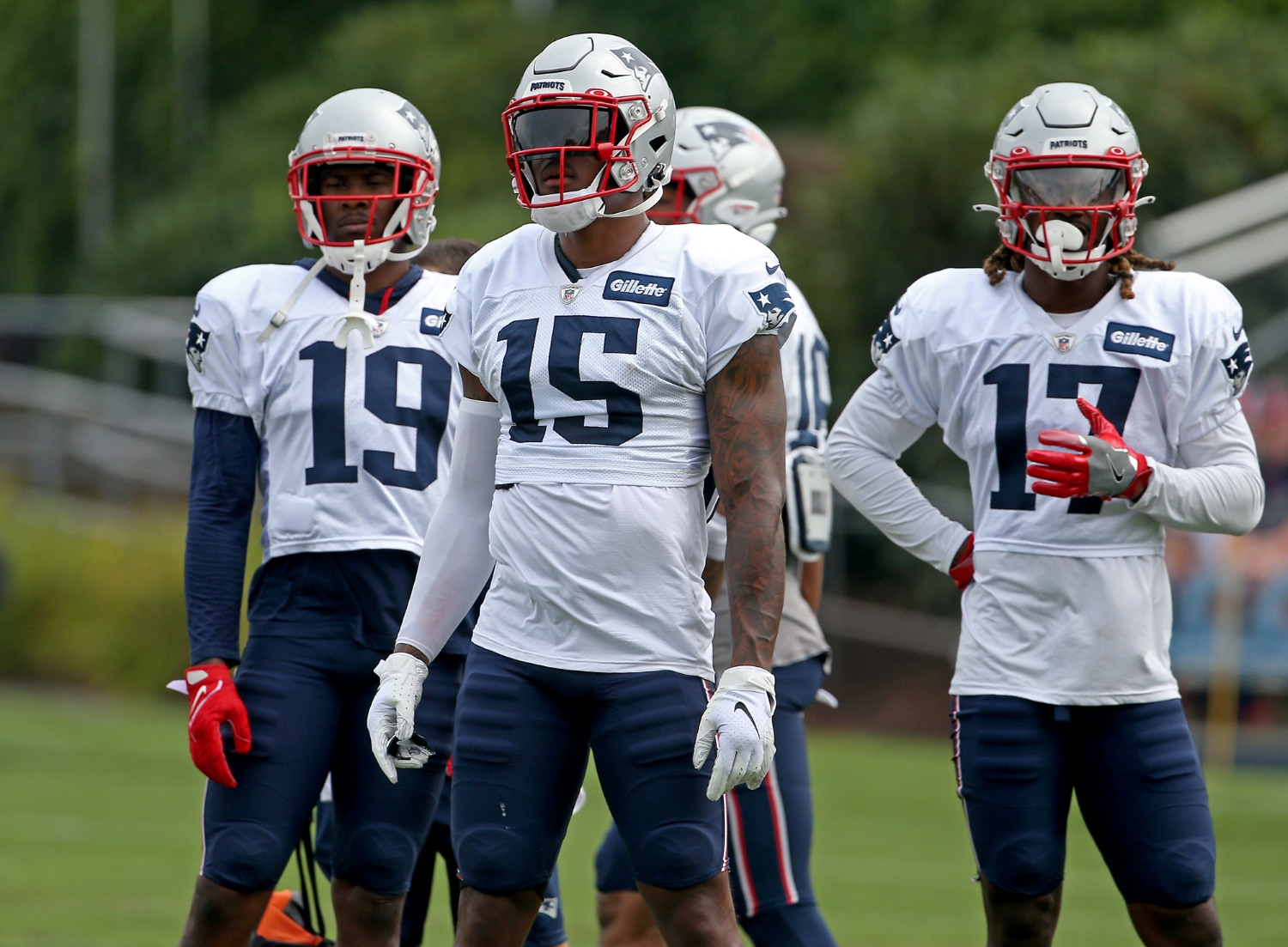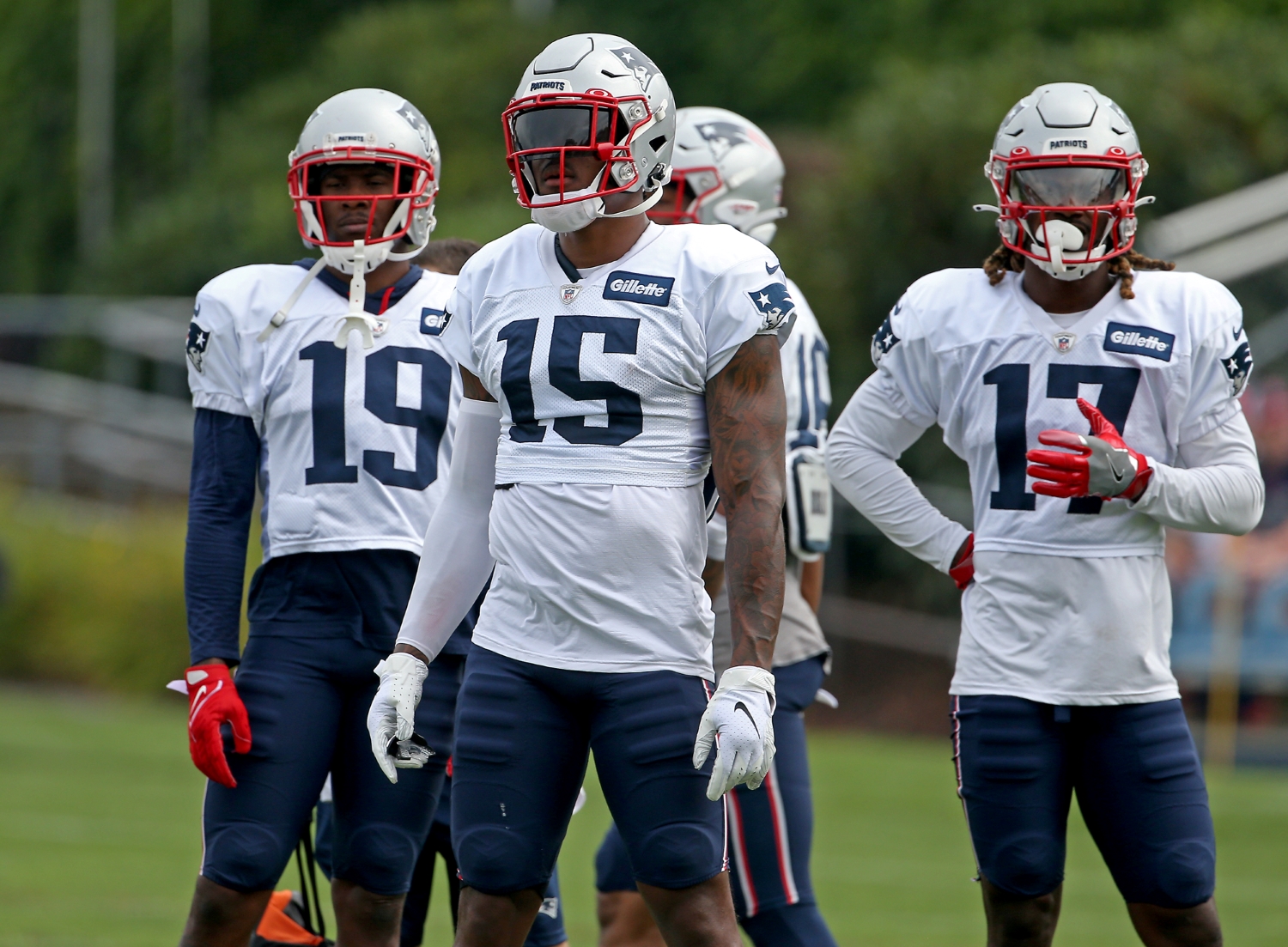 Don't be surprised if the Patriots make a few moves to ensure Wilkerson remains in New England. After all, given Belichick's propensity for missing on receivers, it would seem foolish for him to let a young, talented one walk out the door.
However, if New England wants to retain Wilkerson for at least another year, Belichick will have to make room for him. And that's where things could get interesting.
Will the Patriots trade 2018 first-round pick Sony Michel to open up a roster spot? Could Harry find himself wearing a different uniform in the coming weeks? Can New England afford to keep more than one backup tight end?
Perhaps Belichick will look to unload a defensive player to accommodate Wilkerson. Recent early-round picks like Joejuan Williams, Chase Winovich, and Anfernee Jennings haven't earned starting roles. Could one of them get dealt or cut to make space for someone who's flashed intriguing potential?
Ultimately, this is a good problem for the Patriots to have. For the first time in a while, New England actually has a wide receiver who's worth getting excited about.
Let's see if Bill Belichick agrees.
Like Sportscasting on Facebook. Follow us on Twitter @sportscasting19.