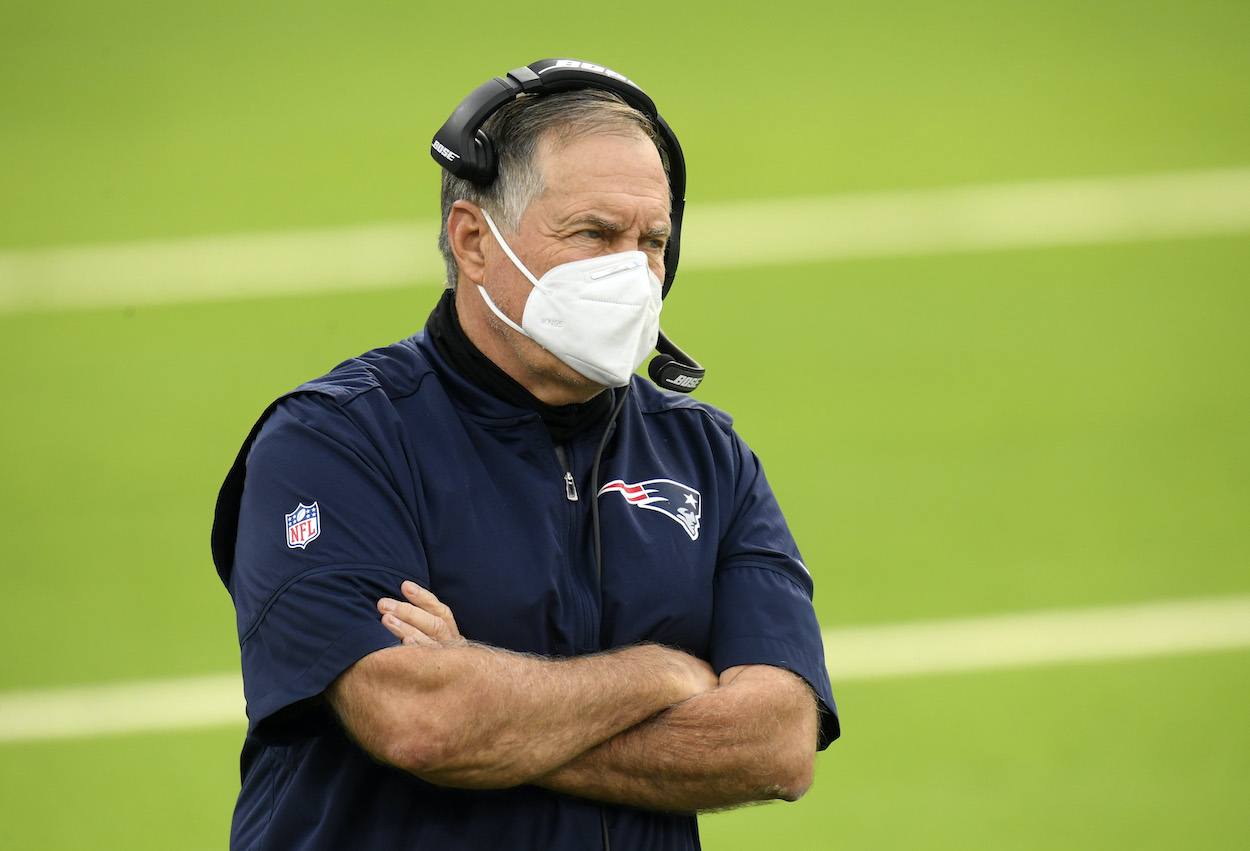 Bill Belichick Just Received Another Harsh Reminder of His Franchise-Altering Blunder With the Patriots
Drafting N'Keal Harry was a franchise-altering mistake for Patriots head coach Bill Belichick, and now the wide receiver has requested a trade.
Bill Belichick hasn't made very many mistakes during his historic run with the New England Patriots. After all, it's hard to find any issues with his nine Super Bowl appearances and six championships in 21 years at the helm.
But Belichick's uncharacteristic decision to draft N'Keal Harry in the first round of the 2019 NFL draft is one of the most embarrassing blunders of the head coach's entire career. And after Harry formally requested a trade from the Patriots on Tuesday, Belichick was forced to relive one of his worst nightmares and reflect on just how damaging the draft pick turned out to be.
Bill Belichick ignored Patriots scouts to draft N'Keal Harry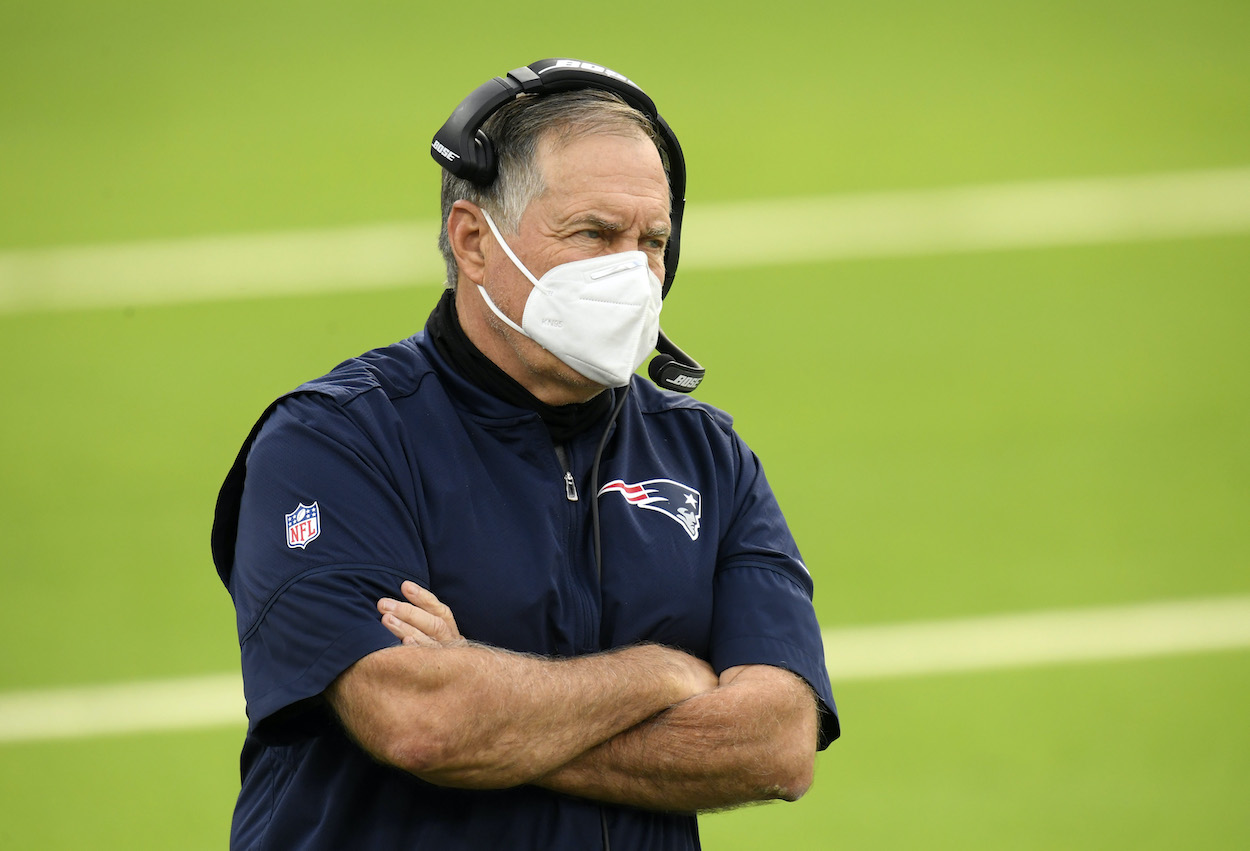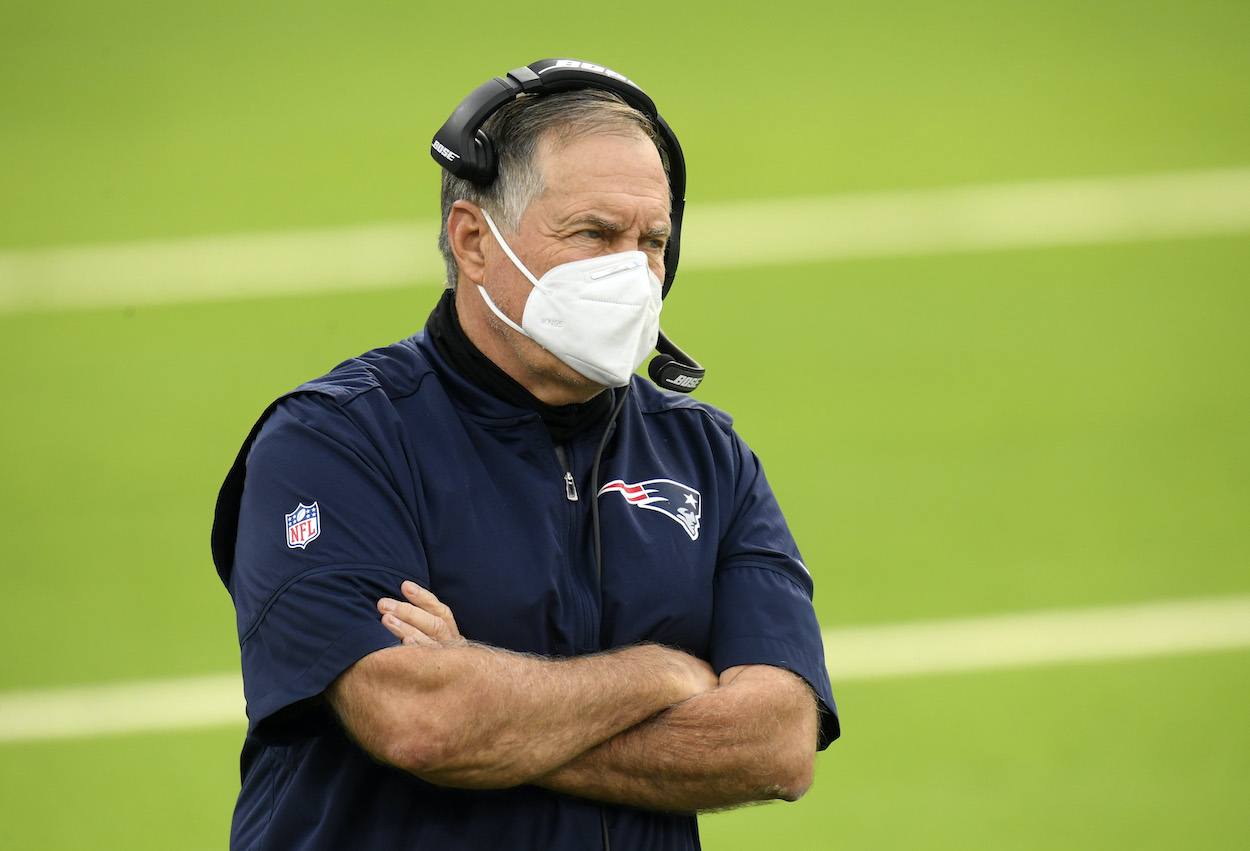 Heading into the 2019 offseason, Belichick knew he needed to supply Tom Brady with a reliable pass-catching option. Brady's favorite target the previous season was running back James White, who led the team in both targets (123) and receptions (87) in 2018.
So, Belichick did something he'd never done in the 19 drafts he spearheaded beforehand: He drafted a wide receiver in the first round.
That wide receiver turned out to be N'Keal Harry out of Arizona State, a big-bodied weapon Belichick thought could jump into the starting lineup from day one. Instead, Harry showed no signs throughout his rookie year that he was even worth a draft pick, let alone a first-round draft pick. He caught just 12 of his 24 targets and recorded only 105 yards and two touchdowns.
As if Harry's disappointing rookie season wasn't enough of a knock on Belichick, a fresh report from earlier this year made matters even worse for the head coach. Back in April, Albert Breer of SI.com reported that Belichick completely ignored his personnel department in drafting Harry.
The Patriots could've had A.J. Brown or Deebo Samuel if Belichick listened to his scouts that day.
Instead, they're stuck with Harry, but not for too much longer.
Harry requests a trade from the Patriots
After a wildly disappointing rookie campaign, Harry wasn't much better in year two. The wideout recorded just 309 receiving yards and two touchdowns in 2020. Besides just his not-so-stellar stats, though, Harry simply looked like a sluggish offensive weapon with no burst and questionable hands.
It's already fair to label him a bust.
But Harry thinks he may be able to resurrect his NFL career with a change of scenery. On Tuesday, Jamal Tooson, Harry's agent, said he has formally requested a trade from the Patriots, per Mike Garafolo of NFL Network.
In attempting to trade Harry for anything of value this offseason, Belichick will receive another harsh reminder of his most glaring blunder with the Pats.
Drafting N'Keal Harry was a franchise-altering blunder by Bill Belichick
The ramifications of Belichick's decision to draft Harry in 2019 might've been felt far beyond the surface. Aside from missing out on a Pro Bowl-caliber player in favor of an immediate bust, the Harry draft pick possibly changed the future of the Patriots franchise for years to come.
Remember when Brady left New England last offseason to join the Tampa Bay Buccaneers? Of course you do.
Well, Brady was apparently tired of throwing to incapable receivers he didn't trust — most notably Harry. During an appearance on WEEI last year, Christian Fauria, Brady's former Patriots teammate, said Brady didn't have the patience or time to wait for Harry to develop into a quality starter.
"This offense is not going to be able to move forward with Brady as the quarterback, not because he sucks. Those throwaways were important. It's because he wasn't willing to adapt," Fauria said. "There's the difference. He wasn't willing to let N'Keal Harry grow."
Now imagine if Belichick drafted A.J. Brown, Deebo Samuel, or D.K. Metcalf instead of Harry two years ago. If that draft pick turned out to be an immediate star, maybe Brady doesn't feel the need to leave town and try for another Super Bowl ring elsewhere.
When Belichick inevitably gets rid of Harry this offseason, it'll be a painful reminder of what could've been.
All stats courtesy of Pro Football Reference