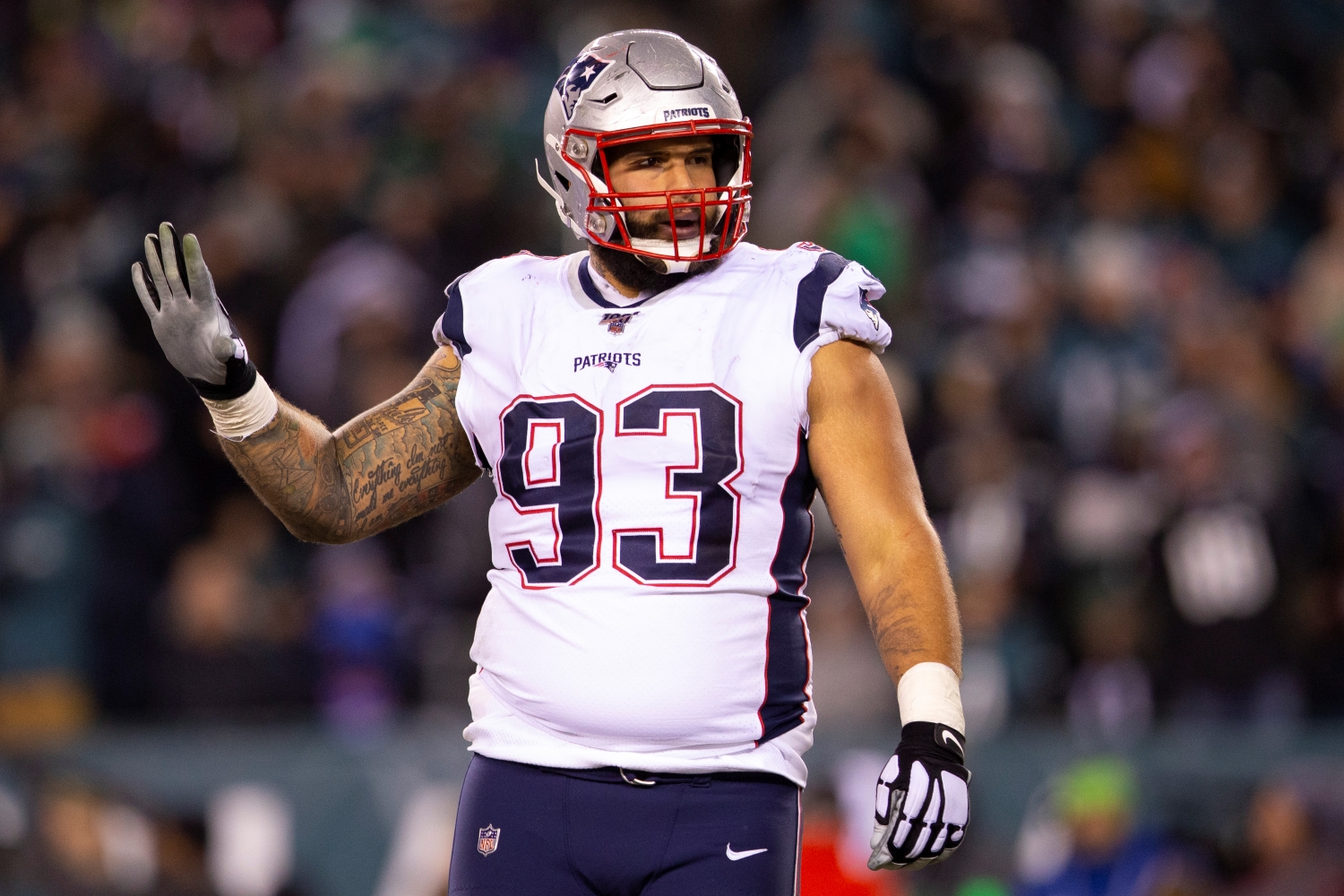 Patriots DT Lawrence Guy Has Made $20 Million Thanks to a Career-Altering Choice About Where He Gets His Calories: 'You Never Know What's Life-Changing'
New England Patriots defensive tackle Lawrence Guy has earned more than $20 million during his NFL career. That never would have happened without a significant change he made to his diet years ago.
Tipping the scales at 6-foot-4, 315 pounds, New England Patriots defensive tackle Lawrence Guy clearly needs to eat quite a few calories to keep his system running. However, the 31-year-old doesn't maintain his figure by chowing down on foods most NFL players enjoy.
In fact, by switching his entire eating approach early in his career, the 2011 seventh-round pick put himself in a position to earn more money than anyone could have expected for someone who got selected 233rd overall. And if Guy's preferred method of fueling up continues to make him a force on the field, the Patriots should feature an elite defense in 2021.
Lawrence Guy's physical prowess has helped him secure some impressive paydays
Guy may have spent the first half of his NFL career as a backup, but he's made up for a slow start by becoming a rock-solid starting defensive tackle for two of the top teams in the AFC. Following brief stints with the Green Bay Packers, Indianapolis Colts, and the then-San Diego Chargers, he found a home in Baltimore. Guy racked up 74 tackles (13 for loss), 5.5 sacks and 20 quarterback hits in 43 games (17 starts) for the Ravens.
By showcasing starting-caliber skills with one of the Patriots' biggest rivals, he set himself up for a substantial raise. Ironically, Bill Belichick targeted a player who gave his team some problems in the trenches. On March 11, 2017, the Patriots signed Guy to a four-year, $20 million contract. After making just $1 million in his final year in Baltimore, the talented lineman earned $5.6 million in his first season in New England.
Belichick's decision to invest in Guy paid off. From 2017-20, the Arizona State product started 60 regular-season games and seven postseason contests for a Patriots team that won Super Bowl 53 by relying on a dominant defense that featured Guy in the middle. And by establishing a reputation as a respected locker-room leader and versatile, dependable presence up front, Guy put himself in line for a new deal heading into free agency this spring.
Although he didn't get as much money as he probably expected, the veteran defensive tackle still received some semblance of financial security by signing a four-year, $11.5 million contract with the Patriots on March 30.
However, Guy wouldn't have even be in a position to continue collecting NFL paychecks without a key change he made to his diet well before he arrived in Foxborough.
Guy's life and career changed forever thanks to a drastic alteration to his dietary approach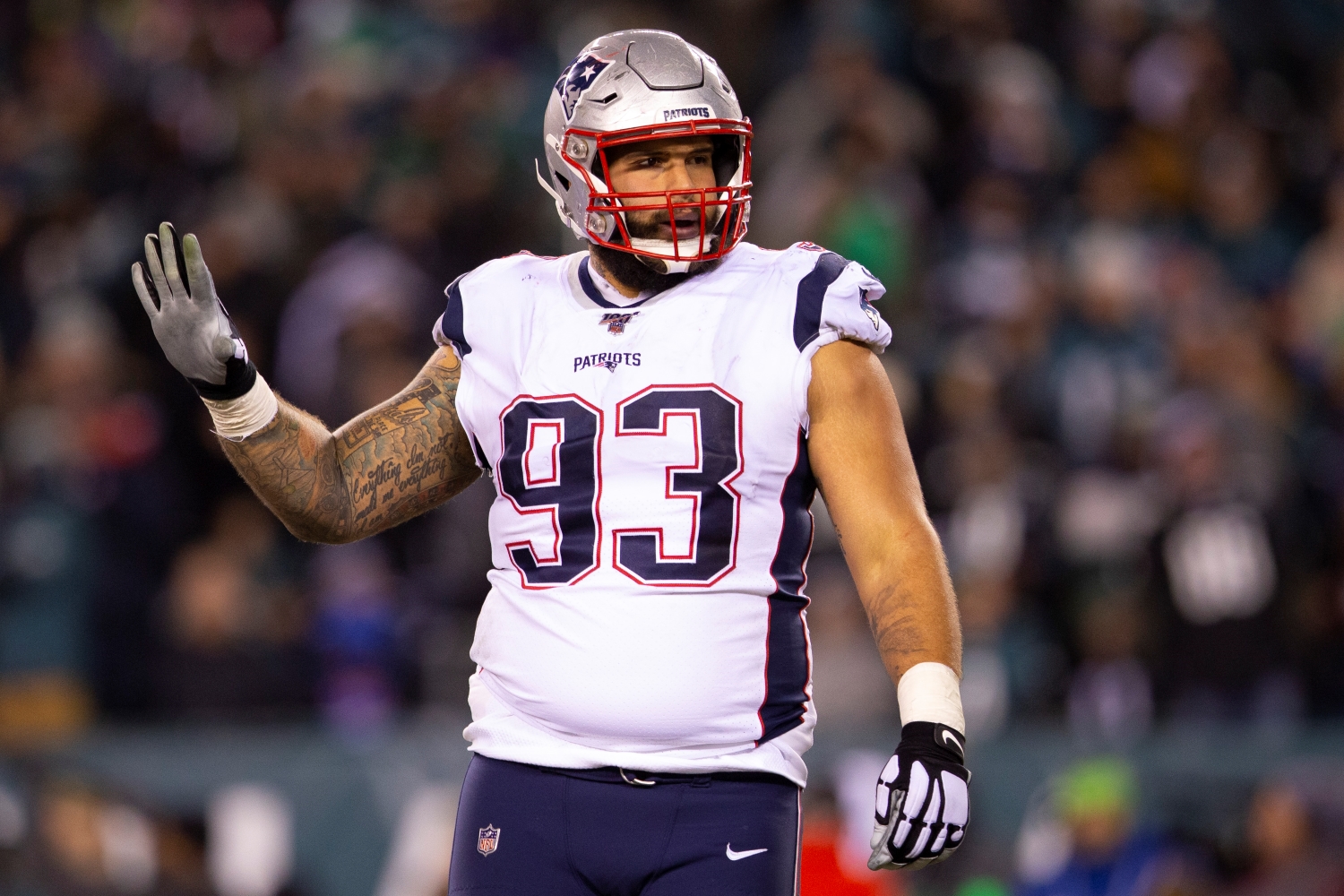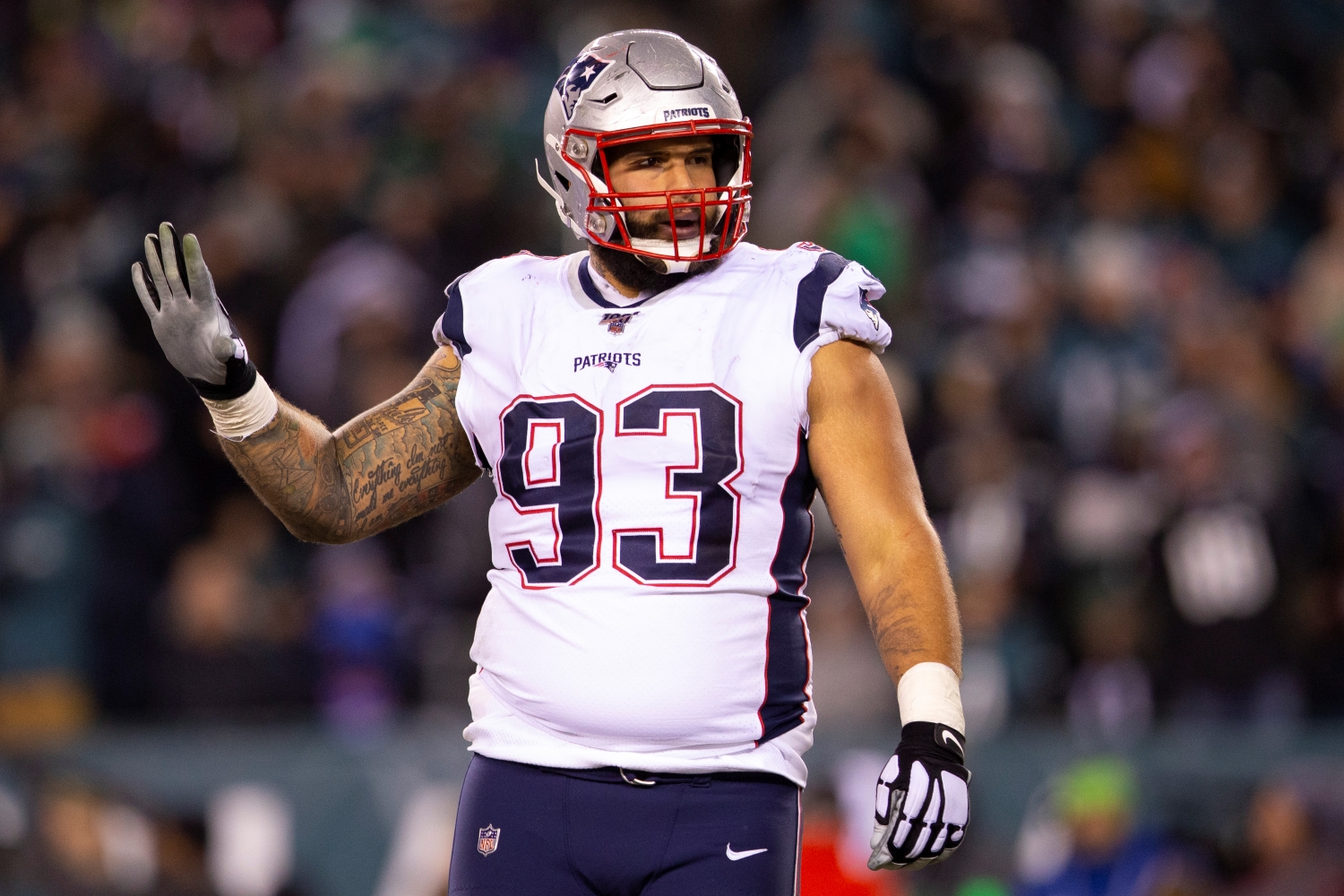 With $20.5 million in career earnings, it's clear that whatever Guy's been eating has helped him earn a more-than-decent living. Despite playing a position that requires size, strength, and power, he doesn't rely on typical protein sources like steak, chicken, or pork.
"I used to eat so much meat, I would bloat. Once I substituted other stuff in there, the bloating came out," Guy explained to ESPN's Mike Reiss. "So I always tell people, 'don't be afraid to try something new.' You never know what's life-changing."
So what's the key to the veteran's success?
Guy has followed a primarily vegan-based diet since 2012-13. To no surprise, his wife, Andrea, played a big role in guiding him along a new caloric path.
"You get beat up on this field every day," Guy explained. "Your body needs nutrition more than ever to recover. What's the best way to do that? I think it's plant-based. All you're doing is prolonging your career in a certain way."
He admitted he had to make some alterations to his diet when he joined the Patriots in 2017.
"When I got there, I was probably 300 pounds. Knowing the position I was playing, and the style they play, I knew I had to gain a little more weight," Guy explained. "I'm not one of those people who struggle keeping weight off, but it's always a challenge to put on more weight. So when training camp hits, I have to watch how much I eat to make sure I maintain the weight, because I don't want to drop at all."
The underrated defensive tackle should continue to play a key role for a much-improved Patriots defense
The Patriots will gladly stock the team cafeteria with healthy greens and fresh veggies as long Guy keeps anchoring the middle of their defense. And if his vegan-style diet allows him to feel fresh and fit, he should continue to call Foxborough home for the forseeable future.
That's bad news for offenses who have to face the Patriots this season (and beyond).
In addition to re-signing Guy, Belichick bolstered the front seven by adding outside linebackers Matthew Judon and Kyle Van Noy and nose tackle Davon Godchaux in free agency. Plus, he drafted two high-upside prospects in defensive tackle Christian Barmore and edge rusher Ronnie Perkins. And with Dont'a Hightower back, the Patriots should have one of the top front sevens in the league.
If that group controls the line of scrimmage as expected, that will make life much easier for New England's talented secondary. Of course, that starts with Guy, who's anchored the defensive line for four years.
If cauliflower hash browns, broccoli chips, and spaghetti squash really do make a difference, he should fill that role for another four years, too.
All contract data courtesy of Spotrac.