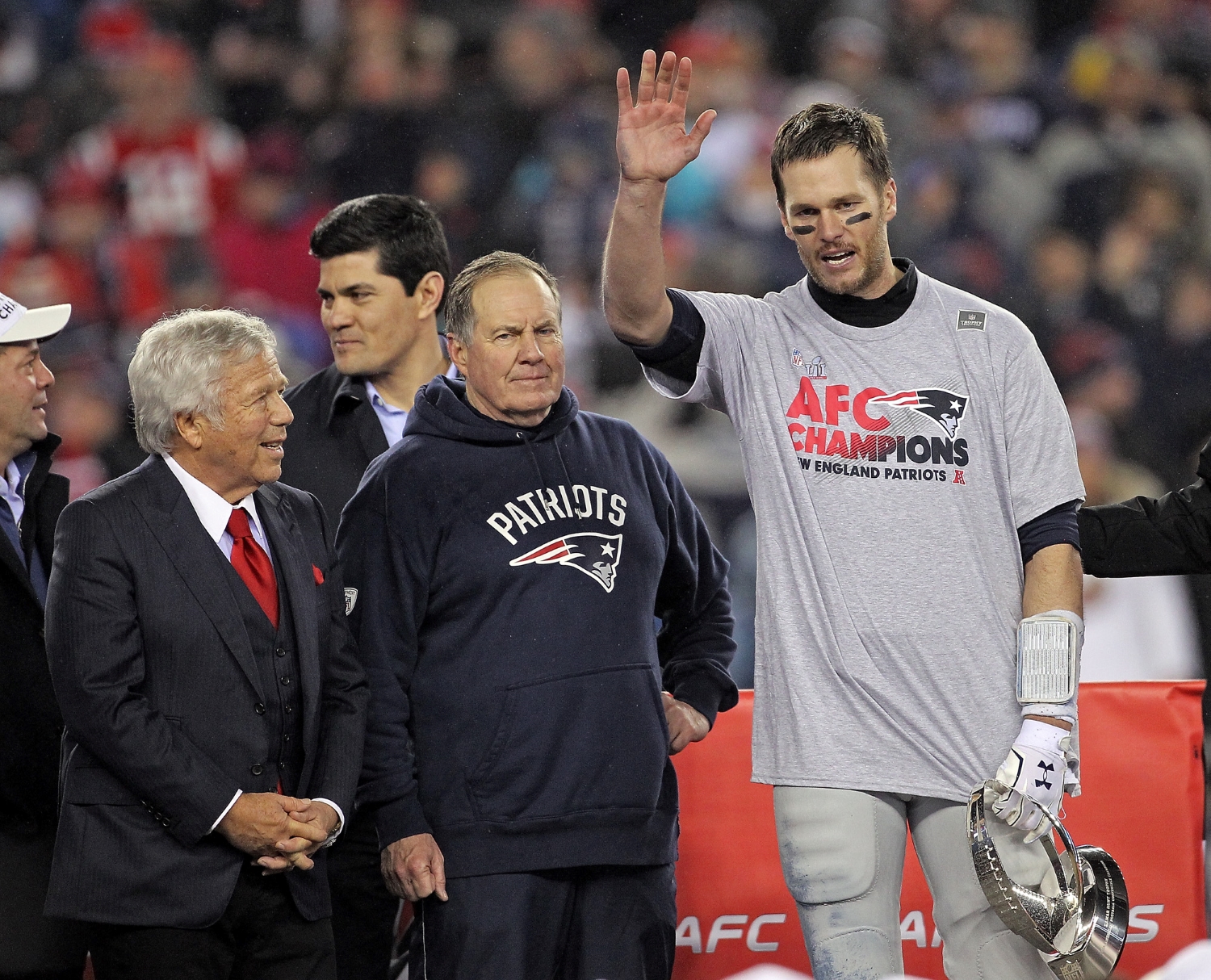 Bill Belichick Officially Owes Tom Brady and Robert Kraft a Sincere Apology for a Franchise-Altering Mistake
Tom Brady and Robert Kraft deserve an apology from Bill Belichick now that N'Keal Harry seems on his way out. Will the Patriots trade the disappointing wideout? Or will Belichick try to salvage what he can out of Harry
Bill Belichick hasn't done everything right during his time with the New England Patriots. He's made plenty of draft mistakes, bad free-agent signings, and ill-fated trades. Of course, Belichick got quite a bit right over the last two decades, as evidenced by the six Lombardi Trophies that reside at Gillette Stadium. Then again, he also had help from the greatest quarterback of all time, Tom Brady, and one of the most well-respected owners in pro sports, Robert Kraft.
Those two men contributed heavily in their own way to the Patriots' unprecedented run of success. However, they also dealt with the blowback of several of Belichick's bad decisions. And based on the current predicament involving N'Keal Harry, both Brady and Kraft deserve an apology from the legendary head coach.
Tom Brady and Robert Kraft have a few reasons to want an apology
Although Brady, Belichick, and Kraft experienced tremendous success together, all three men made mistakes along the way. In particular, Belichick made some questionable moves and said (or rather didn't say) some things over the course of two decades that didn't always sit well with Brady and his close friend and longtime boss.
Belichick would never do it, but he has several reasons to ask for Brady's forgiveness. How about the fact that he routinely underpaid him compared to other elite quarterbacks? Or how about the fact he didn't always surround the GOAT with enough talent to compete for a Super Bowl title? Or we could go a few years back to the famous story from ESPN's Seth Wickersham that detailed the power struggle between Belichick, Brady, and Kraft. Banning TB12's trainer, Alex Guerrero, certainly didn't do him any favors with his star quarterback and unquestioned locker room leader.
As for Kraft, he dealt with drama that wouldn't have happened without Belichick. For every Brady and Rob Gronkowski Belichick has brought in, Kraft can also point to a list of players with checkered pasts (Aaron Hernandez, Antonio Brown, and Josh Gordon stand out) as examples of moves that did not reflect particularly well upon the organization in the long run. Plus, Kraft could certainly have an issue with the way Belichick handled big in-game decisions, including benching Malcolm Butler in Super Bowl 52 for a reason that still hasn't been explained.
This isn't to say Belichick is a net negative. Obviously, that's not the case. But the reality remains that both Brady and Kraft experienced some unfortunate outcomes due to Belichick.
Bill Belichick officially has a reason to issue an apology to Brady and Kraft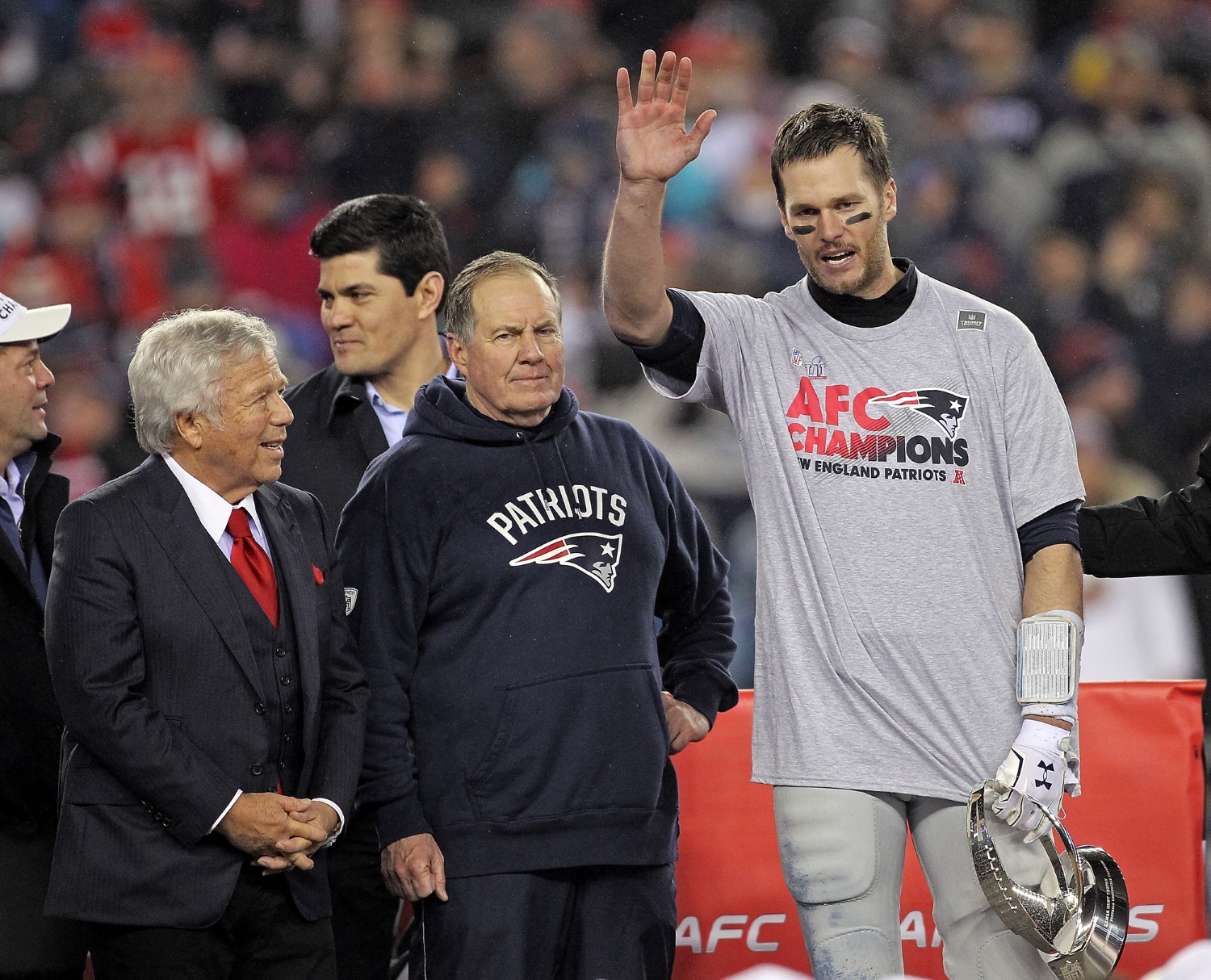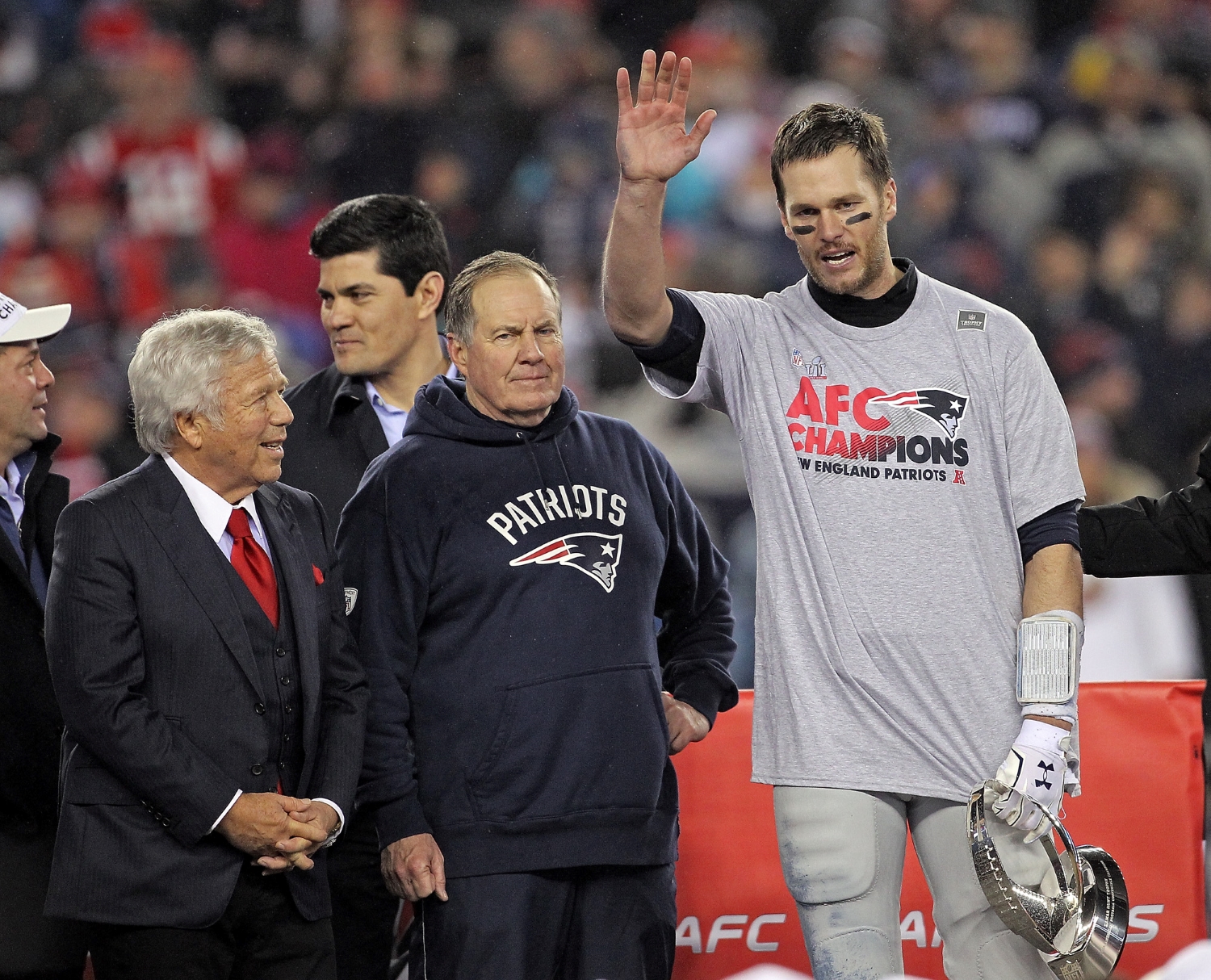 Talk about another win for Team Brady. With Patriots wide receiver N'Keal Harry requesting a trade from the organization that took him in the first round only two years ago, it's clear the fit between the former Arizona State wideout and the six-time Super Bowl-winning franchise was never a good one. And considering reports came out last summer about Brady not wanting to work with Harry during his rookie season, it only makes Belichick look worse for making Harry the first receiver drafted in the first round in his tenure as head coach. After all, Brady's final year in New England could have gone differently if he had DK Metcalf, A.J. Brown, or Deebo Samuel as his new No. 1 weapon.
In the end, Brady looks right for not being a big believer in the big-bodied wideout. Ironically, Cam Newton stuck up for Harry, which no longer looks like a great move on his part. And with the 23-year-old receiver essentially pulling the plug on his own time in New England, Belichick owes Brady an apology for wasting a valuable asset and passing over future stars like Metcalf and Brown for Harry.
Belichick might as well pay a visit to Kraft's office to give him an apology, too. Not only does this look bad for the organization from an optics standpoint, but the Patriots have paid Harry about $7 million to produce 45 catches for 415 yards and four touchdowns. With more guaranteed money left on his rookie contract, he will still collect some cash from the Patriots even if he gets traded. There's no doubt investing in Harry has provided a poor return for a savvy businessman like Kraft. And that has everything to do with Belichick's decision to draft the wideout in the first place.
Should the Patriots trade N'Keal Harry?
Even though Harry wants out, that doesn't necessarily mean he will get his wish granted. After all, Belichick rarely lets players steer the ship, so it would be fairly unprecedented for him to acquiesce to Harry's request and find him a new home. That being said, it seems like the best solution for all parties is a fresh start.
Why continue to pay a player who's made it clear he doesn't want to be here? And it's not like the Patriots will lose much by trading Harry. During his brief career, he simply hasn't made the type of impact teams expect from a first-round pick. Injuries and inconsistent play have become synonymous with Harry's name around New England rather than big plays and touchdowns.
Plus, the Patriots invested significant guaranteed money on Nelson Agholor, and they paid a decent price to secure Kendrick Bourne's services, too. Jakobi Meyers, who ironically went undrafted the same year Harry went 32nd overall, has shown the ability to get open and catch the ball on a consistent basis when given the opportunity. It makes more sense to invest in Meyers' future and let him develop chemistry with 2021 first-round pick Mac Jones, who shouldn't have to waste his time working with Harry if Belichick is willing to admit he made a massive mistake.
And if he pulls the plug on his hand-picked receiver, he should apologize to Brady and Kraft while he's at it.