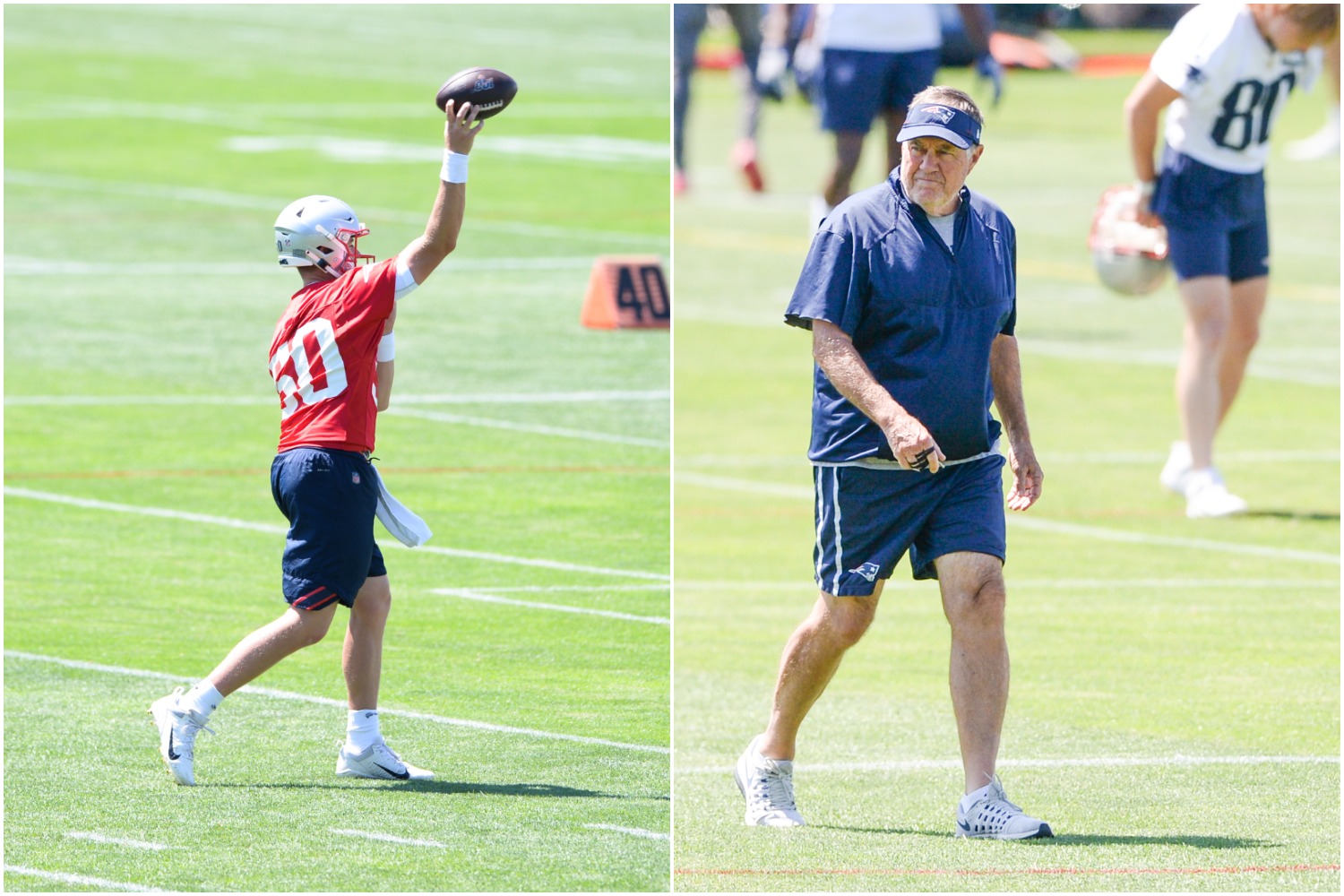 Bill Belichick and the Patriots Apparently Have No Problem Building Around Andy Dalton
Bill Belichick apparently believes Andy Dalton is good enough to win with. At least, that's the takeaway based on a report about how the Patriots view Mac Jones' floor as a pro quarterback.
Bill Belichick obviously didn't believe the New England Patriots needed to keep Tom Brady around to sustain success. After all, why else did he let the legendary quarterback leave in free agency?
While calling upon Cam Newton didn't work out so well last season, Belichick may have better luck moving forward with a signal-caller who's garnered comparisons to TB12. However, does Mac Jones also have to become a perennial Pro Bowler to count as a successful pick for the Patriots?
Belichick is apparently willing to settle for far less than that. And even though the idea of building around Andy Dalton doesn't sound particularly exciting, Patriots fans shouldn't feel discouraged about the future. As long as Jones stays on his current path, he will reach greater heights than Dalton ever did or will.
The Andy Dalton pick actually worked out pretty well for the Bengals
Dalton deserves far more credit than he usually gets for his Cincinnati Bengals career.
Did he get the job done in the playoffs?
Never.
Did he bring stability to a franchise that desperately needed it?
Without a doubt.
After arriving as a second-round pick in the 2011 NFL draft, Dalton immediately took over as the Bengals' starting quarterback. With the rookie under center, Cincinnati posted a 9-7 record and made the playoffs for only the third time in 21 years.
Thanks to Dalton's steady play, the Bengals made the postseason in each of his first five years with the team. Incredibly, the same franchise that last recorded consecutive double-digit win campaigns in 1975-76 won at least 10 games every season between 2012-15.
Unfortunately for Bengals fans, the team couldn't sustain long-term success. Still, it's unfair to call Dalton a failure based on his raw numbers (70-61-2 record, 31,594 passing yards, 204 touchdowns), three Pro Bowl selections, and overall impact on and off the field in Cincinnati.
Bill Belichick apparently has no problem building around a quarterback of Dalton's caliber
Does Belichick need a star quarterback to win football games?
Some would argue he does based on how the Brady-less Patriots performed in 2020. Plus, you can't ignore the fact that the only other time New England finished with a losing record under Belichick occurred in 2000 — the year before Brady took over for an injured Drew Bledsoe.
However, it seems like the 69-year-old coach doesn't believe he needs an elite quarterback to compete for Super Bowl titles. The way NFL Network reporter Ian Rapoport described the Patriots' thinking behind the Jones pick, it sounds like Belichick has no problem with building around Dalton.
"I know Mac was someone Bill Belichick was interested in, that the Patriots were interested in. I know they liked him," Rapoport said during Wednesday's appearance on The Greg Hill Show on WEEI 93.7 FM. "I know at the very worst they believe Andy Dalton is sort of the floor, which Andy Dalton was a starter who led his team to the playoff for five years. Say whatever you want, but he was a better-than-average quarterback for a while. He wasn't someone they were going to leap up for."
The Patriots didn't move up for Jones, but that doesn't change the fact Belichick made history by selecting a quarterback in the first round for the first time in his career. He wouldn't have made such a move if he didn't believe the former Alabama star has the potential to be a long-term fixture in Foxborough. If New England's idea of a worst-case scenario with Jones is that he becomes the next Dalton, it's clear Belichick still thinks he can win with that type of quarterback.
The Patriots should be a perennial Super Bowl contender if Mac Jones reaches his ceiling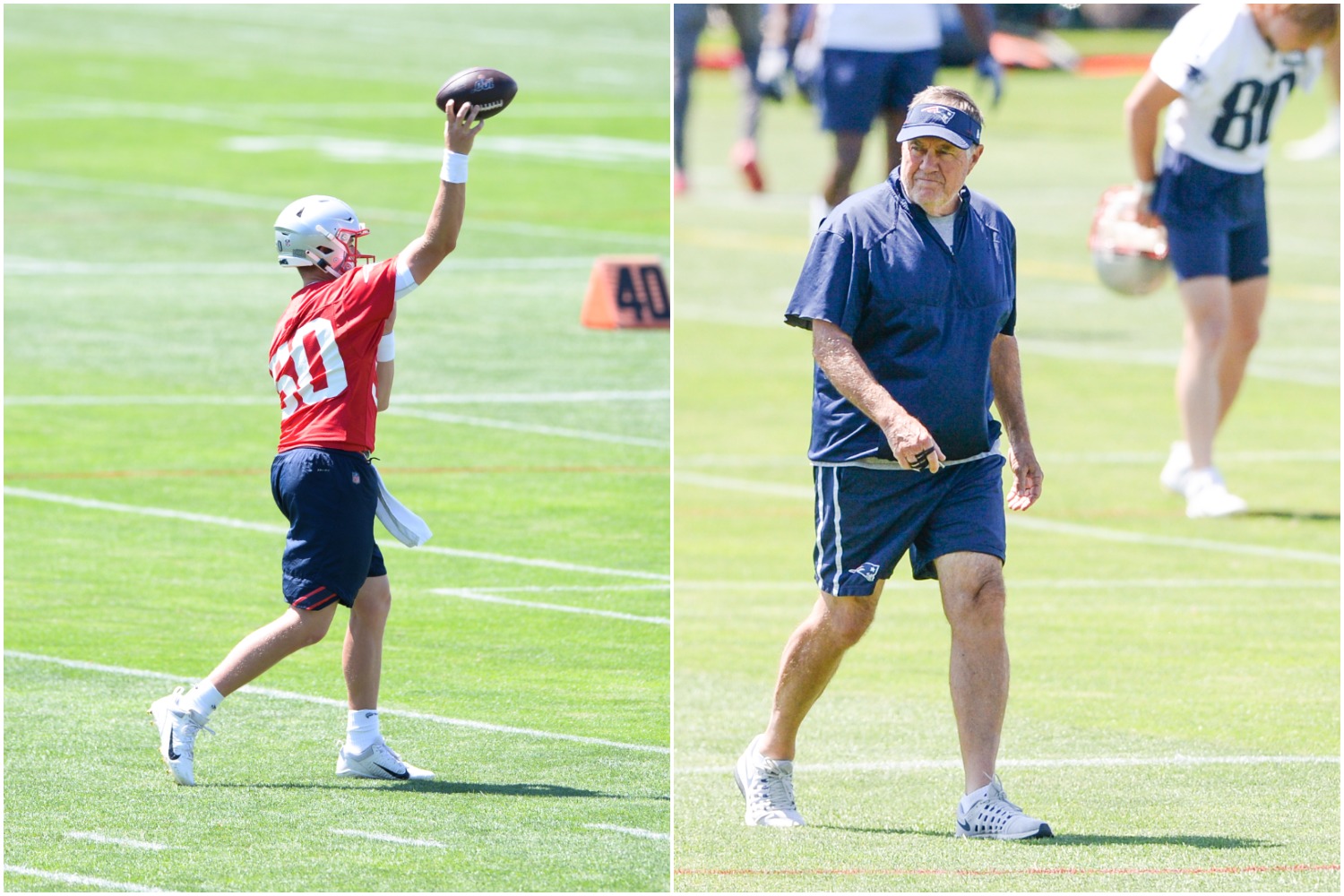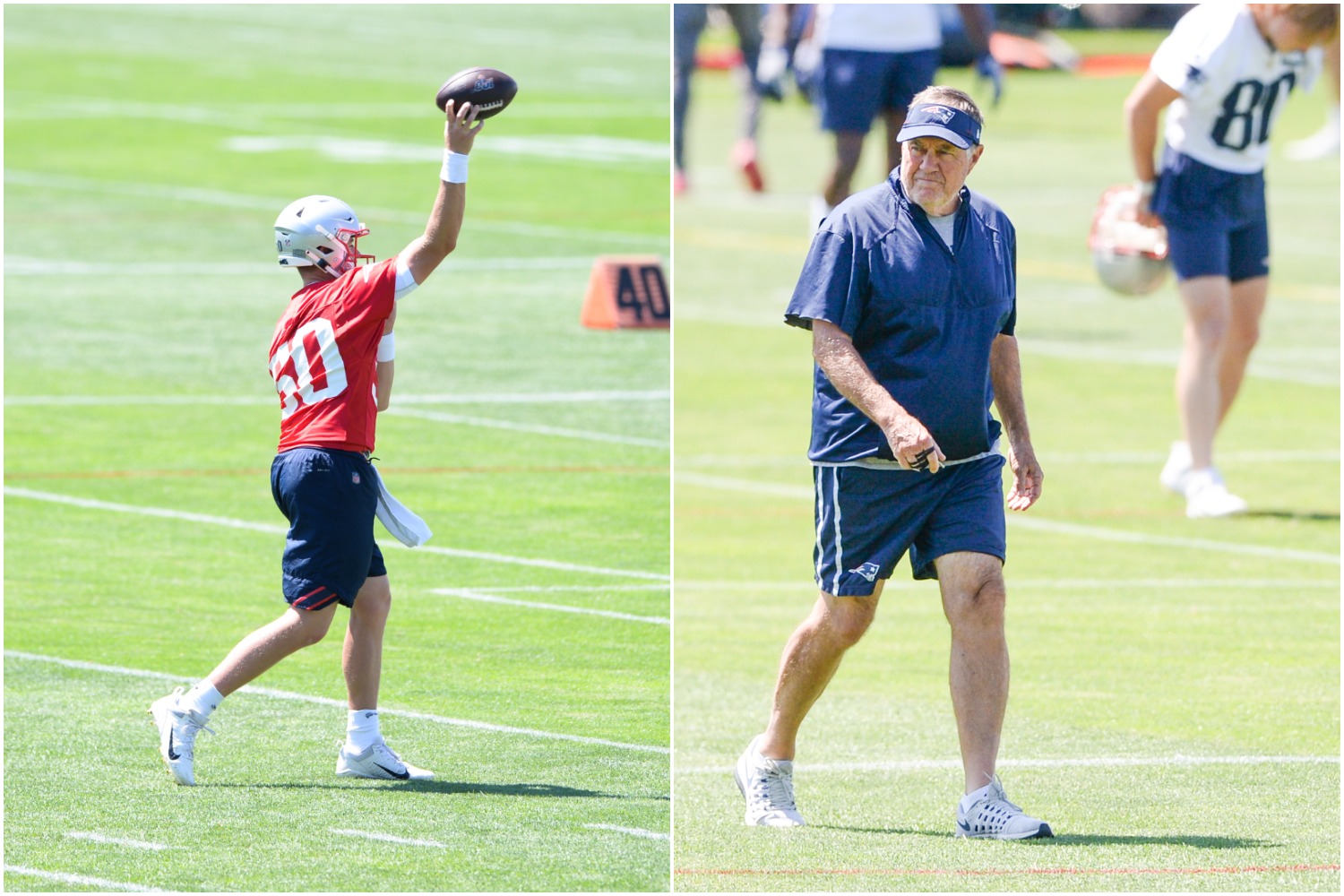 Perhaps the most ironic part of this situation is that the Patriots could have signed Dalton last offseason. If Belichick had gone that route, it's fair to wonder whether New England would have made the playoffs. After all, Dalton's skill set seems well-suited for Josh McDaniels' system.
Then again, perhaps Belichick didn't see the upside of signing a player who started to trend in the wrong direction during his final years in Cincinnati.
Luckily for Patriots fans, the team finally invested a valuable asset to shore up the most important position in sports. As a first-round pick, Jones faces enormous expectations to become the permanent heir to Brady. At the same time, his draft status reflects his overall talent level and pro potential.
So even though Belichick might be willing to settle for Dalton, don't expect that type of career from Jones. His intelligence, accuracy, and fearlessness in the pocket make him an ideal fit for New England's offense. Plus, he seems to have the right attitude and disposition to handle the pressure of playing for Belichick.
If Jones reaches his ceiling, the rest of the AFC better prepare for another prolonged period of dominance by the Patriots.
And even if Belichick drafted Andy Dalton 2.0, that's still a huge improvement over Cam Newton.