Chad Johnson Made More Money For His 8-Minute Fight Than He Did During 1 of His Pro Bowl Seasons With the Bengals
Former Cincinnati Bengals wide receiver Chad Johnson made his highly anticipated (for some, anyway) boxing debut on Sunday night against MMA and bare-knuckle fighter Brian Maxwell and looked impressive for a 43-year-old with no fight experience whatsoever.
The "special exhibition" bout on the Floyd Mayweather-Logan Paul undercard featured four two-minute rounds and actually went the distance. But with no official judging involved, there was no official winner declared, although the decision clearly would have gone to Maxwell seeing as he floored Johnson in the final round with a big right hook that would have tipped the scorecards in his favor.
But while Johnson may have "lost" the fight, he clearly still came out a winner as he collected quite a large payday for his efforts, a payday that's actually larger than the total amount of money he made during one of his Pro Bowl seasons with the Bengals.
Despite getting knocked down, Chad Johnson didn't look half bad in his boxing debut
Nobody knew quite what to expect from Johnson in what will likely be the only boxing match of his career. But, again, for a 43-year-old with no fight experience, the six-time Pro Bowler didn't look half bad and was in tremendous shape. He trained with twin brothers Jermall and Jermell Charlo, who have a combined 65-1 record and have won multiple world titles in the middleweight and light middleweight divisions, and displayed some solid footwork as the fight began.
Johnson was able to land some decent shots on Maxwell early in the bout, which maintained a friendly vibe throughout, but took that big right hook in the final round that knocked him to the canvas, the only knockdown of the fight. To his credit, Johnson popped right back up and made it to the final bell, which certainly had to be a good feeling against an actual professional combat fighter.
He made a million dollars for the fight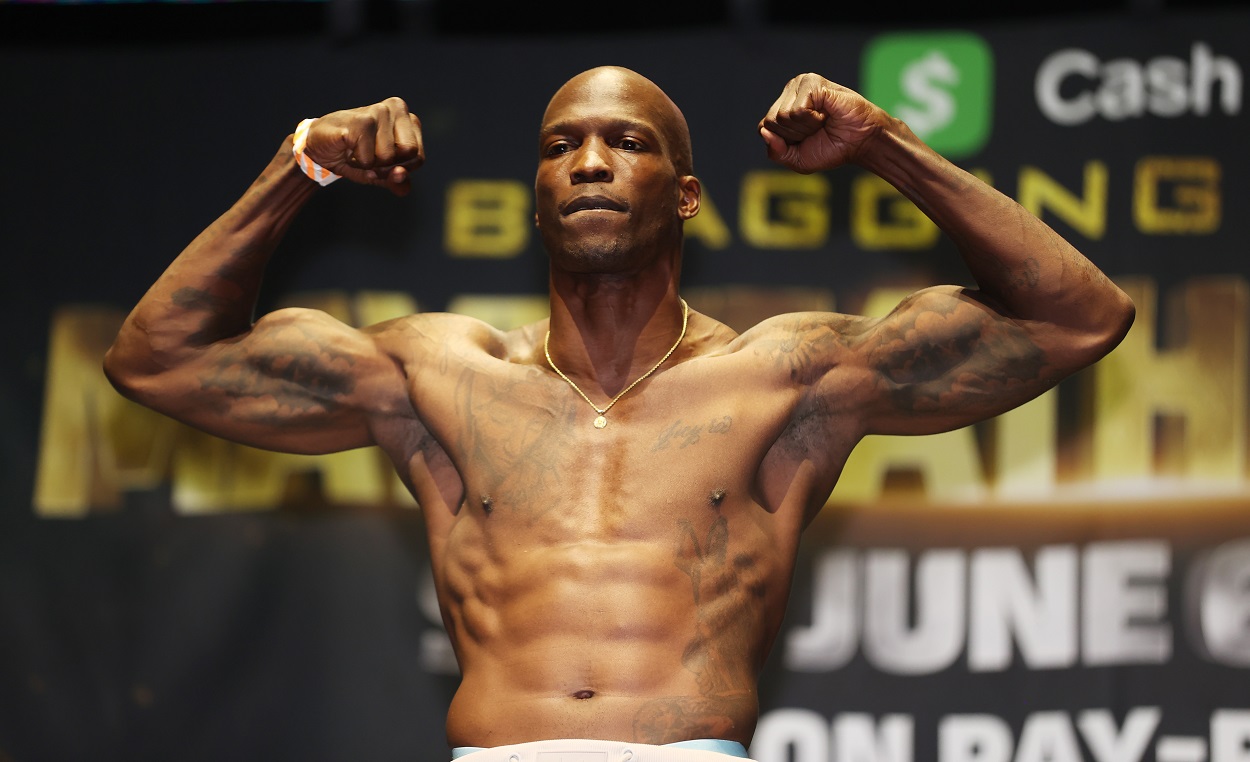 Once the fight was over, Johnson joked that he was ready to take on Conor McGregor but then actually got a little serious for a moment, saying what he did Sunday night was something he'd been wanting to do for a long time (h/t ESPN).
"My life has always been about taking chances and doing crazy stuff — this was on my bucket list. This was a message to everyone out there: Don't be scared to take chances. Don't be afraid to fail. It's OK."

Chad Johnson
And we'll give full credit to Johnson for taking this leap. Exhibition or not, it takes guts for any man or woman to step into a boxing ring knowing what could happen in a split second. But the decision may have been a little easier for Johnson given the payday he received, an amount he had no problem tweeting out.
A million bucks for eight minutes of work? Yeah, that'll work.
It's not quite yet known exactly how much Maxwell made for his efforts, but you can bet he didn't crack the seven-figure mark — perhaps not even the six-figure mark. But no matter what Maxwell pulled in, Johnson made more in those eight minutes than he did in one of his Pro Bowl seasons with the Bengals.
Johnson made more money for his eight-minute fight than he did for one of his Pro Bowl seasons with the Bengals
Over the course of his NFL career, Johnson made six Pro Bowl appearances as a member of the Bengals, for whom he played 10 of his 11 seasons. And in one of those Pro Bowl seasons, 2004 to be exact, he made less money than he did for his eight minutes of work Sunday night.
During the '04 season, his fourth in Cincinnati, Johnson caught 95 passes (the second-highest total of his career) for 1,274 yards (the fifth-highest total of his career) with nine touchdowns (tied for the second-highest total of his career). So we're talking about one of the most productive years of his career. And for all of that, Johnson made $826,750. He signed a six-year/$35.5 million extension with the Bengals in November 2003, which accounts for the majority of the close to $49 million he made during his NFL career.
Stats courtesy of Pro Football Reference, Contract info courtesy of Spotrac