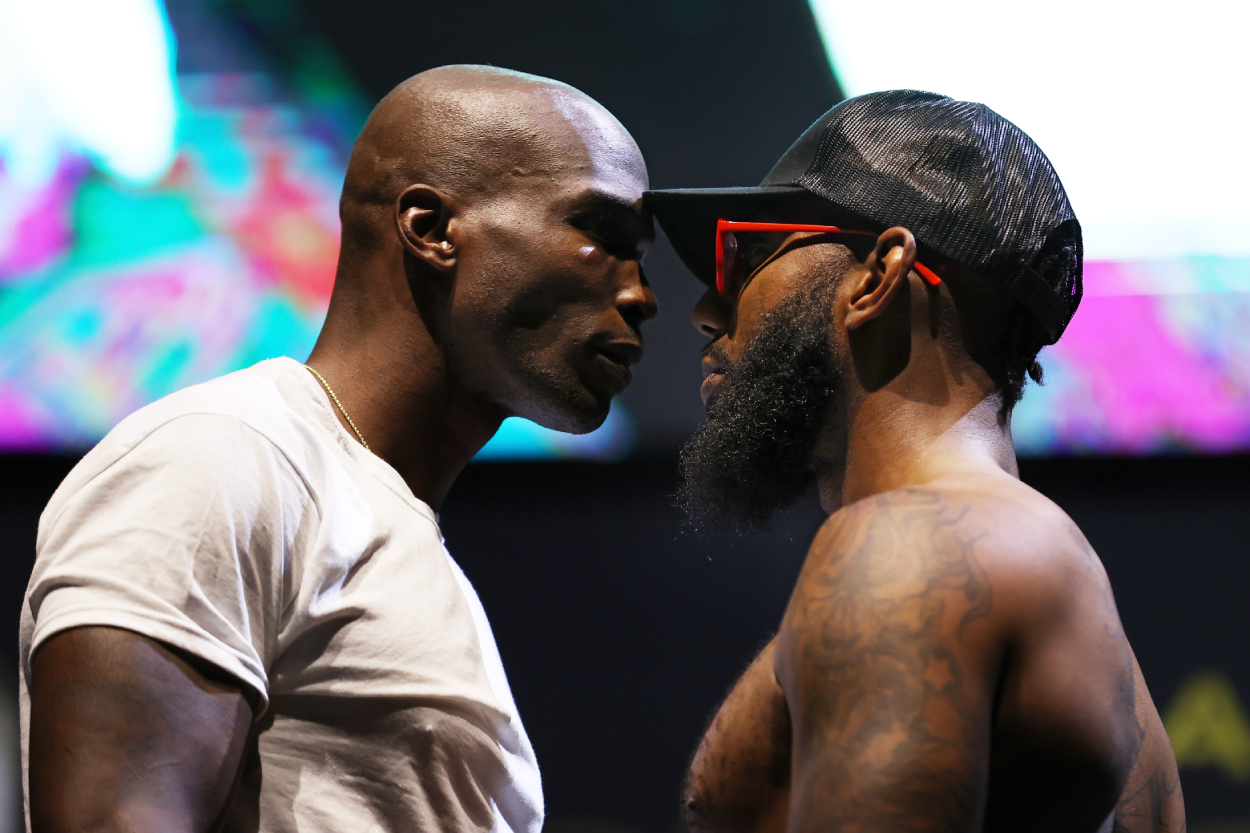 Chad Johnson Was 'Scared' Heading Into Boxing Debut Against Brian Maxwell but Now Says He Wants Conor McGregor
Chad Johnson said he was "scared" before his boxing debut with Brian Maxwell on Sunday.
Chad Johnson didn't even try to hide his feelings. The former Cincinnati Bengals wide receiver made his boxing debut Sunday against MMA fighter Brian Maxwell on the undercard of the Floyd Mayweather vs. Logan Paul bout. Johnson, known for his confidence while in the spotlight, admitted he was "scared" as he prepped for the fight. When the fight was over, however, he said he wanted Conor McGregor.
Johnson admits to being 'scared' and 'nervous' ahead of the fight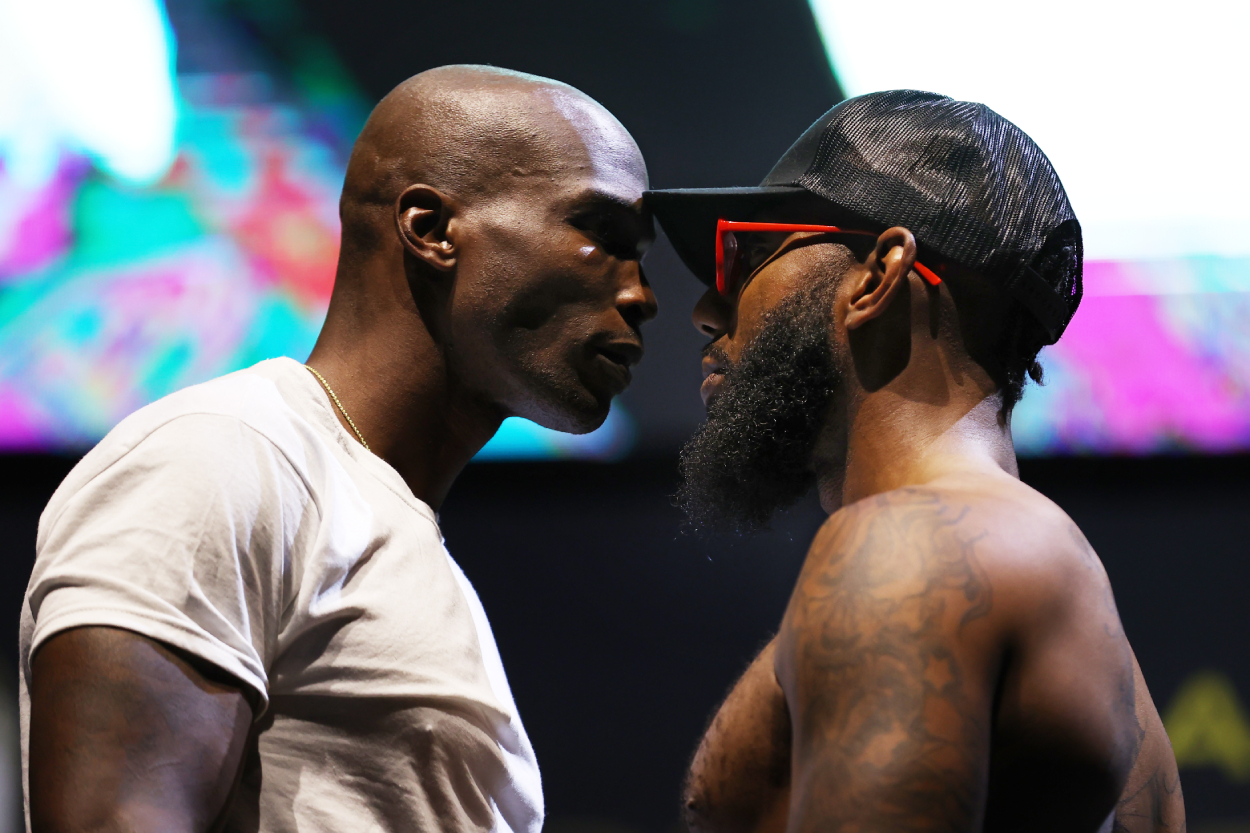 Before the fight, Johnson, the man also known as Chad Ochocinco, said he was scared of making his debut, but not to the point where he wanted to back out. He said being nervous before any competition was common for him. He felt that way before taking the football field every game.
"Not literally scared to the point where I don't want to do this, but yes, scared, of course," he said, according to The New York Post. "There's just nervousness, butterflies — it just comes with anything that you do competitive-wise.
"I'm outside of my element. It's something new for me, something I've never done before to this magnitude. Obviously, I've been in the ring (before), I've sparred for years, but now, it's the real deal. People are watching."
Although he was scared, he stressed he was confident. "You have to be confident in everything that you do," he said. "If you're unsure about it, you go back to the drawing board until you are. It all comes from within. It's the way I've always been. Working on my craft beforehand, that's where the confidence comes from."
Why would Chad Johnson get in the ring with an MMA fighter?
Brian Maxwell isn't the biggest name in the fighting world. He sports a 2-3 record in professional MMA fights. He has more experience in MMA than he does in boxing, but that's still more experience than Johnson has inside the ring. Why would Johnson get in the ring with Maxwell?
Money is probably the main reason. During an early May episode of I Am Athlete podcast, Johnson said he received an offer from Leonard Ellerbe, Mayweather's manager, to make some quick cash for four rounds of boxing.
"I got a phone call about three, four days ago with an opportunity that presented itself," he said then. "And it's one I really couldn't pass up. I mean I could pass it up, but why not, being that everything I do in life I'm good at. Everything in life, I'm good at, outside of golf. Leonard Ellerbe, Floyd's manager, hit me like, 'man I got an opportunity for you. Floyd's fighting in on June 6 in Miami at the Hard Rock and if you want to go a few rounds. You can get in there, make a cool million and do a few rounds.'"
Johnson's competitive nature also played a role. "That competitive drive and hunger is still there," he said, according to The New York Post. "I just could never get it through football because football had ended, so that competitive drive and wanting to be great at something no matter what it is, it's still in me."
Johnson and Maxwell go the distance
Since the bout was considered an exhibition, no winner was declared. The two went the four-round distance with Johnson holding his own.
In the fourth round, however, Maxwell delivered a right hook to Johnson, knocking him down for the lone knockdown of the fight. The former wideout sprung right back to his feet. After the fight was over, Johnson, in typical fashion, shined in front of the camera.
"I think I'm ready for (Conor) McGregor," he joked, according to The Sporting News.
Johnson may have been scared, but he never showed it.
As for Maxwell, he believes the fight helped get his name out there. "Ask the world who Brian Maxwell is now? Brian Maxwell is here," he said.