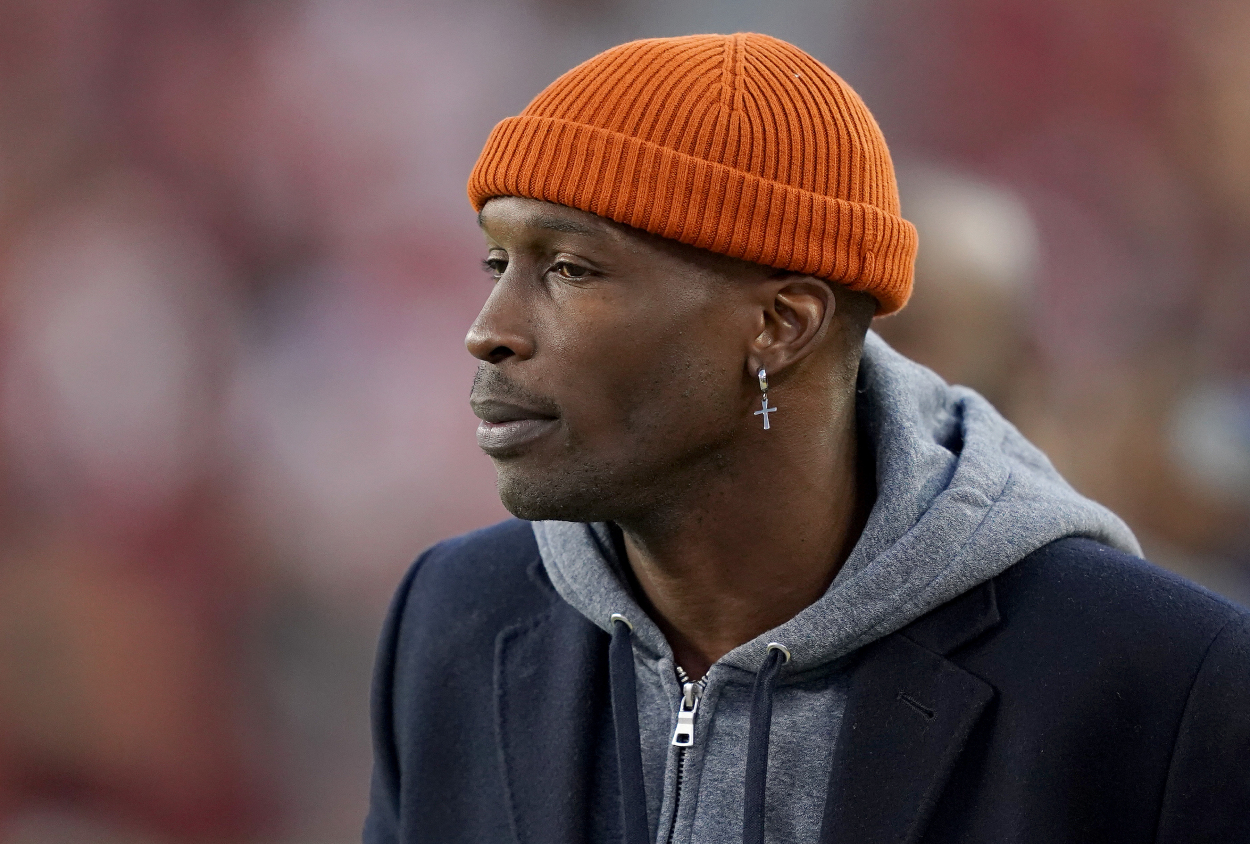 Chad Johnson's Shocking $1 Million Boxing News May Land Him in the Spotlight With Floyd Mayweather
Chad Johnson revealed some shocking boxing news and he may be in the spotlight with Floyd Mayweather.
Chad Johnson isn't short on confidence. The former NFL wide receiver for the Cincinnati Bengals, also known as Chad Ochocinco, insists he's good at everything he does, except golf. He recently revealed his boxing debut may be coming up and he would be sharing the spotlight with Floyd Mayweather.
Chad Johnson making his boxing debut?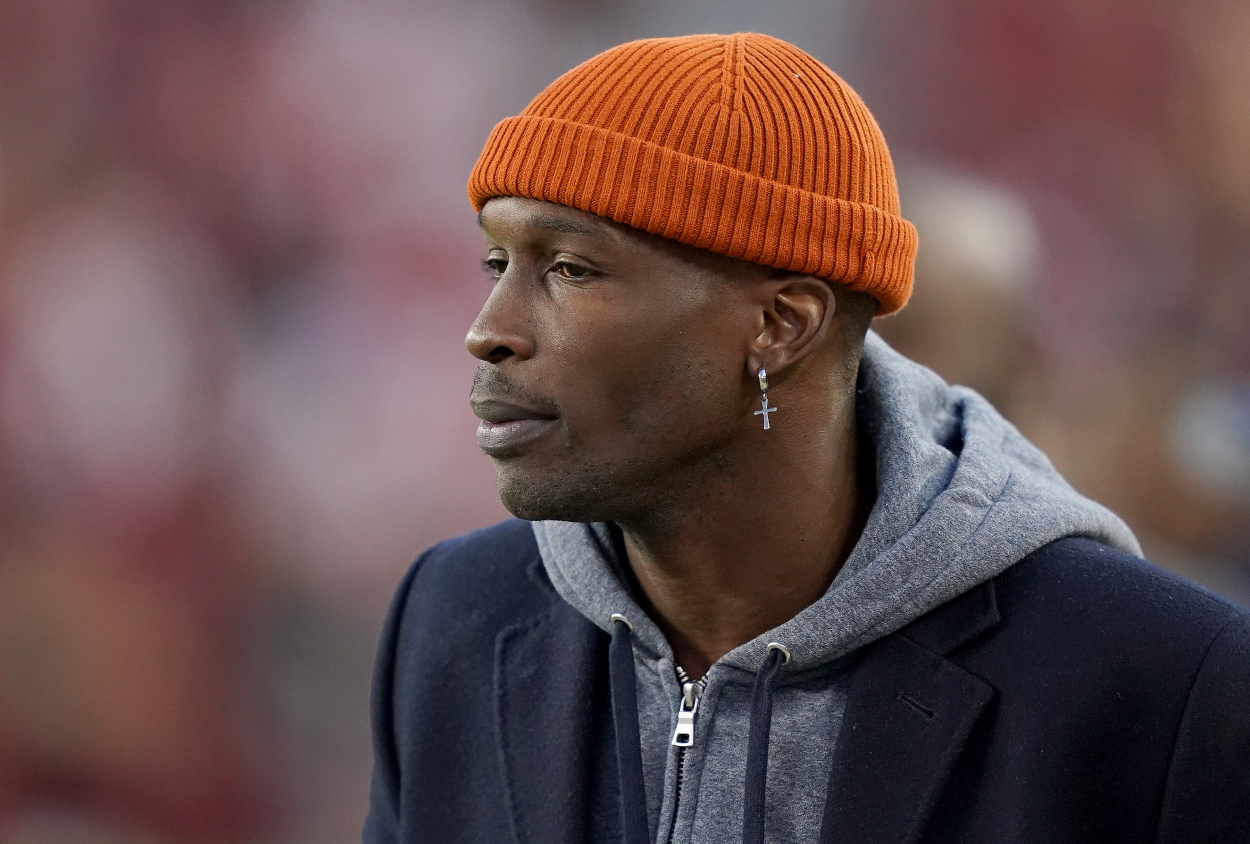 It seems like everyone is a boxer these days. Jake Paul, a YouTube sensation, has already had three high-profile boxing matches and is 3-0 despite not fighting any pro boxers. Logan Paul, another non-boxer, is scheduled to face Floyd Mayweather in the ring on June 6 at the Hard Rock Stadium in Miami.
Yes, it's another pay-per-view gimmick, but that's what all these so-called boxing matches are – gimmicks. It's all about making money, and nobody in the boxing world (or maybe in any world) is better at making money than Mayweather. The fight had been originally scheduled for February.
And with gimmicks, there are always other gimmicks involved. The undercard of the fight could have one of the most intriguing ones. Johnson, the former NFL star, recently said he was contacted to make his boxing debut that same night.
Chad Johnson waiting on opponent
During the most recent episode of the I Am Athlete podcast, Johnson dropped a bombshell in front of co-hosts Brandon Marshall, Channing Crowder, and Fred Taylor. Johnson said he has an opportunity to get in the boxing ring to make his debut. "I got a phone call about three, four days ago with an opportunity that presented itself," he said. "And it's one I really couldn't pass up.
"I mean I could pass it up, but why not, being that everything I do in life I'm good at. Everything in life, I'm good at, outside of golf. Leonard Ellerbe, Floyd's manager, hit me like, 'man I got an opportunity for you. Floyd's fighting in on June 6 in Miami at the Hard Rock and if you want to go a few rounds. You can get in there, make a cool million and do a few rounds."
Johnson wouldn't be fighting Mayweather, but he would be on the undercard. "I told Ellie, let me get back to you. I looked at the dates and the time it would take for me to get in adequate shape to be able to do that and not embarrass myself in front of the world. So I hit him back the following morning, ran it through my kids, and ran it through the missus. They said we gonna be there for you."
Johnson takes some heat from his co-hosts
Johnson said he told Ellerbe he was in. "I called Ellerbe back and said let's do this," he said. "Who's my opponent? And so I'm just waiting on my opponent. I'm here to let you all know first that June 6, Sweet Feet Johnson is going to go in there." His commitment drew some comments from his co-hosts.
"You remember Nate Robinson?" Crowder asked, referring to the former NBA player who was knocked out by Jake Paul. "Booty in the air. Booty in the air. They gonna swing back. They are going to swing back and you are going to have your booty in the air. I'll be there, you're my dude. I'm wearing nightclothes because when your ass goes to sleep, I wanna be right there with you."
"If you're taking this serious, I'm riding with you," Marshall said. "Do you have any idea who you could be facing and what should we expect?
"It doesn't matter who I'm facing," Johnson said. "When I played on Sundays, even though it was a different sport, there was one thing I brought to the table. You know you were going to get your money's worth. It was entertainment. I don't like to get hit because I look good. All that muscle memory is going to have to come back. I got time. I got time."