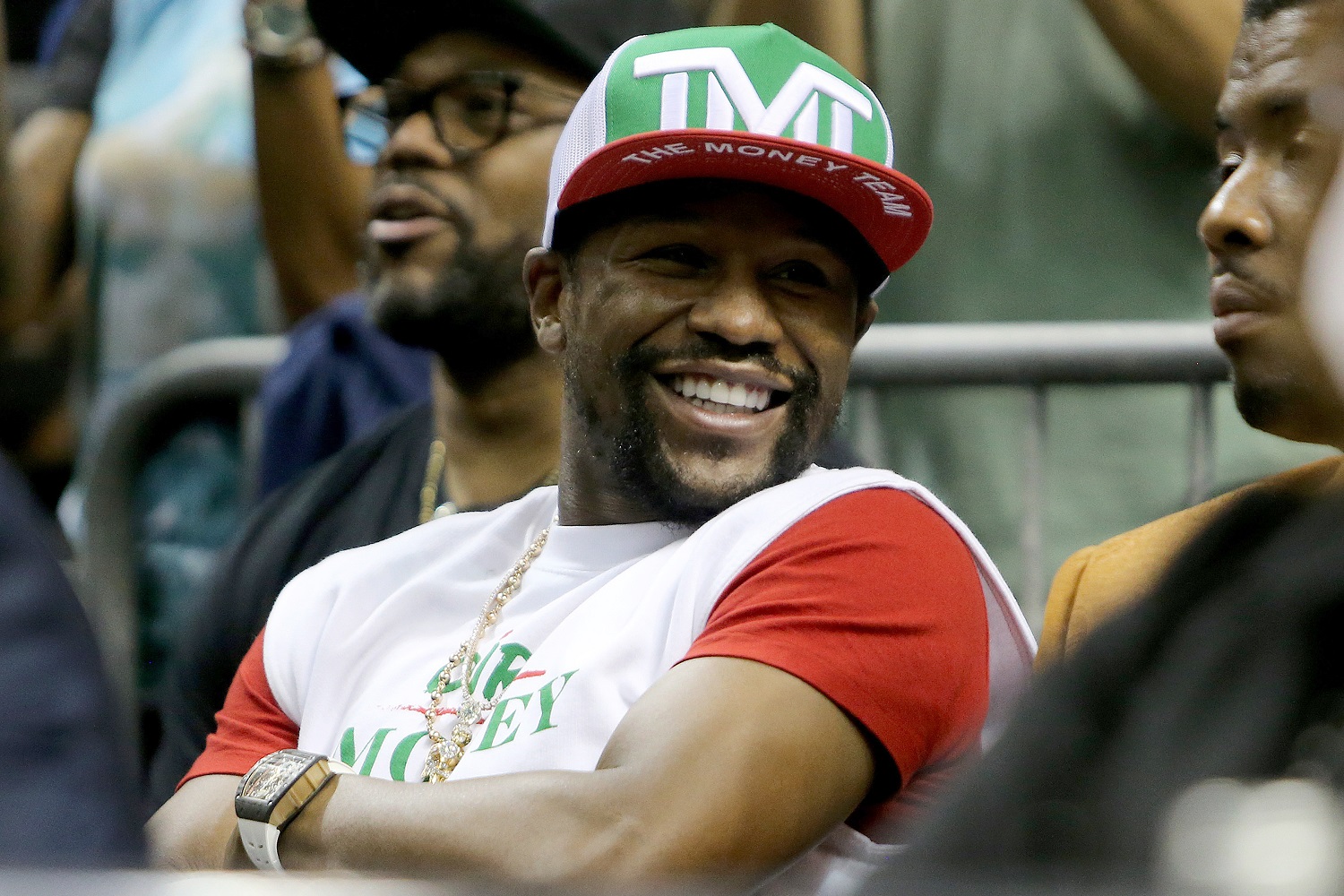 Everything About Floyd Mayweather Jr. Fighting Logan Paul Raises a Red Flag
Aside from why an unbeaten Floyd Mayweather Jr. is fighting a winless Logan Paul, the big mystery is why their exhibition is scheduled to compete with a world lightweight championship bout.
Aside from money, which he seemingly does not need, what does Floyd Mayweather Jr. gain from fighting Logan Paul? It's officially an exhibition, and Mayweather almost certainly can name the round in which he sends Paul to the canvas. But if the unthinkable happens, then Mayweather technically retains his unbeaten record but stains it.
In short, several aspects of Floyd Mayweather Jr. vs. Logan Paul on June 5 do not pass the smell test.
Against all odds, boxing exhibitions suddenly matter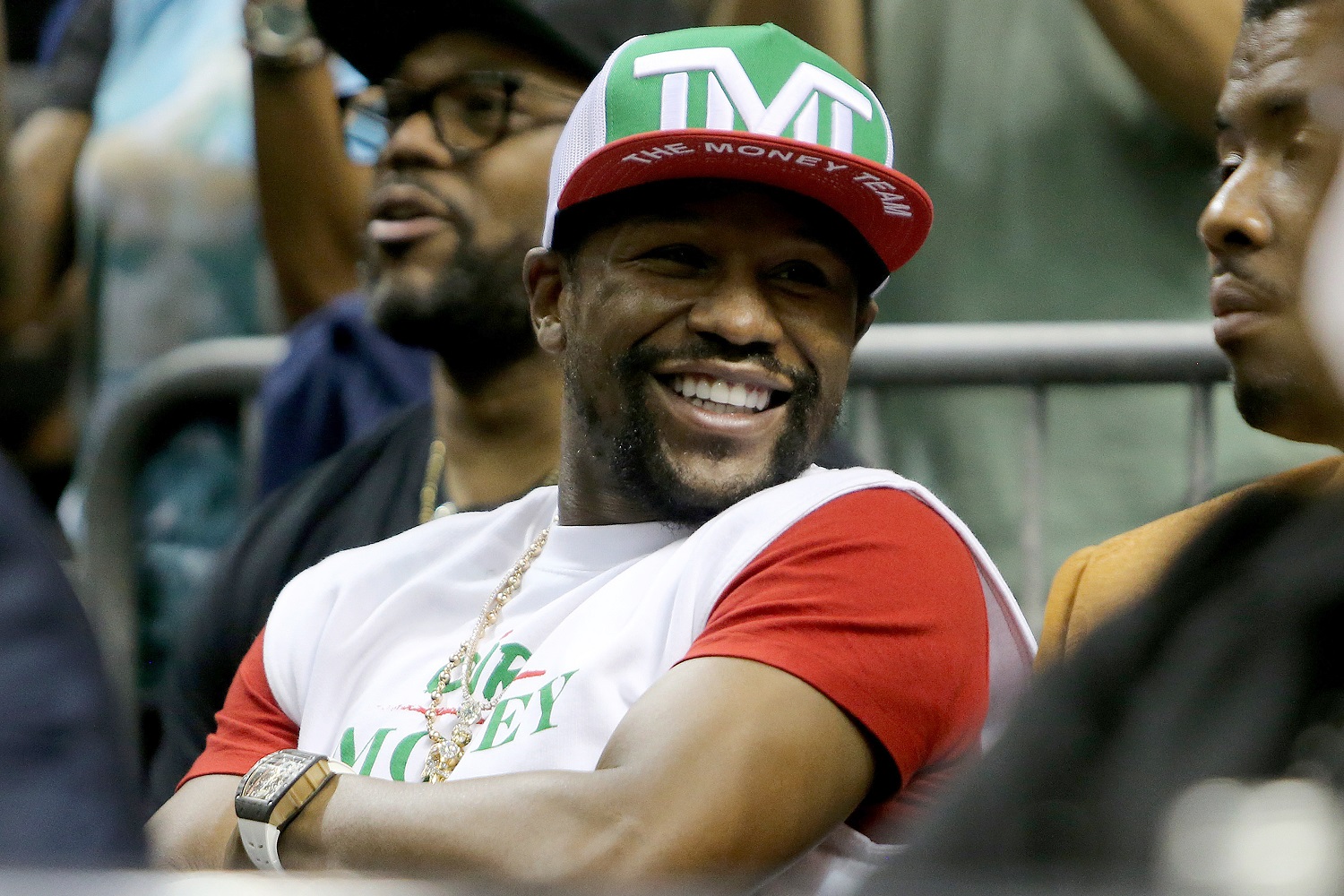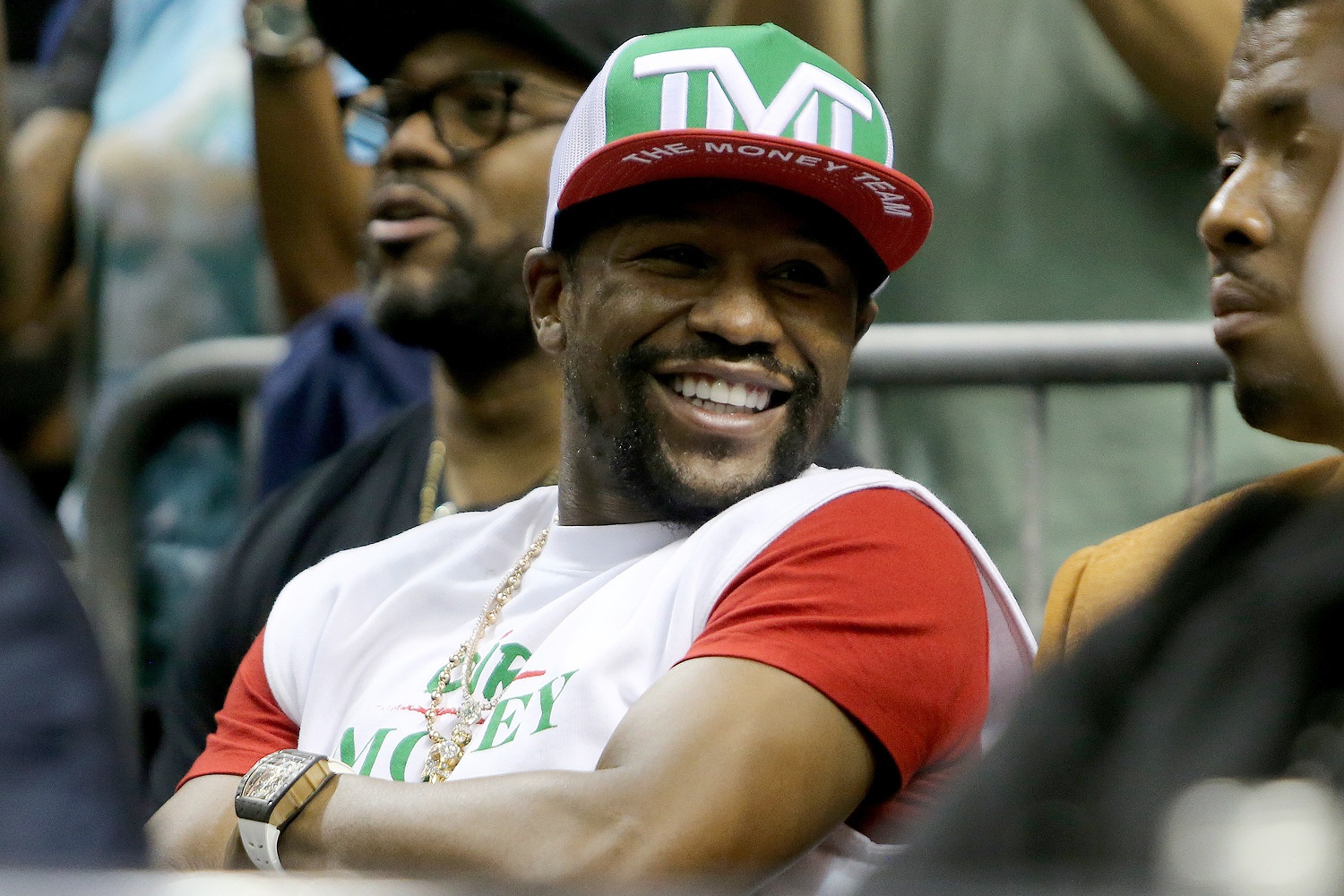 Those who chronicle the sport may argue over what was the golden era of boxing, but they can at least agree this is not it. We live in a time in which exhibitions featuring former champion Mike Tyson, former baseball player Jose Canseco, and internet personality Jake Paul pass for substantive content.
Just last week, Paul pummeled an actual athlete in 1:59 … not that Ben Askren has boxing credentials. Askren's background in wrestling qualified him as a threat in mixed martial arts, where he is 19-2 while competing mainly in the Bellator and ONE circuits. However, MMA skills do not translate to the boxing ring, and Paul used Askren as another pawn in his quest to goad Conor McGregor into a match that would probably do boffo business on pay-per-view.
Now, Logan Paul, a multi-platform celebrity from the entertainment world like his brother, has landed a fight against a big name of his own. The previously postponed fight against Floyd Mayweather Jr., 50-0 and unofficially-officially retired, is back on the calendar.
Money is the motive for Floyd Mayweather Jr. and Logan Paul
With Showtime carrying the fight against Floyd Mayweather Jr. as a pay-per-view event, it's a given that Logan Paul's contract entitles him to a percentage of the gross. That conceivably will be the biggest check that Paul, 0-1 in his boxing "career," ever cashes. It will also be a contender for the biggest purse ever for a winless "fighter."
On the back end of the deal, the fight enhances Paul's visibility on social media and in the entertainment field. In turn, that makes him additional money.
Mayweather's motivation is more puzzling. The Athletic reported that his fight with UFC champion Conor McGregor rang up 4 million PPV purchases, making the multi-time boxing champion even richer than he already was. If he somehow has fallen upon hard times despite earning $915 million in a decade, then fighting Paul makes a lot more sense than risking a rematch with Manny Pacquiao.
For the record, though, Floyd Mayweather's net worth as of a year ago was between $560 million and $700 million. That has allowed him to laugh off criticism that he built most of his unbeaten record in fights against has-beens and titleholders who were champions in name only – an accusation dogging him for more than a decade.
The timing of Floyd Mayweather Jr. vs. Logan Paul makes no sense
If undefeated Floyd Mayweather Jr. giving away 30 pounds to a winless Logan Paul in a boxing match that technically means nothing is confusing, then the timing makes no sense at all.
Barring a second postponement, their June 5 date on a Showtime PPV card conflicts with an actual bout of note. Teofimo Lopez, who took the consensus world lightweight championship from Vasily Lomachenko by unanimous decision last October, is fighting George Kambosos Jr. in a clash of hard-hitting unbeatens. That fight is promoted by Triller, a video-sharing rival to TikTok.
Boxing fans will buy the Lopez-Kambosos fight regardless. But it raises the question of whether someone involved in Mayweather vs. Paul has a motive behind going head-to-head with a championship fight featuring unbeaten competitors.
Follow the money. Someone has a financial motive.
Like Sportscasting on Facebook. Follow us on Twitter @sportscasting19