Floyd Mayweather Earned $915 Million in a Decade but Worries About Nickels and Dimes
Having long ago run out of real challenges in the boxing ring, with that whole Conor McGregor soiree being seen by many as just an excuse to print money rather than an actual threat to his undefeated record, Floyd Mayweather Jr. is looking for a new world to conquer. He needs you and about a thousand other fans to make it happen so that he can add at least $1 million more to the many millions of dollars he has in the bank.
Floyd Mayweather Jr. has an enormous net worth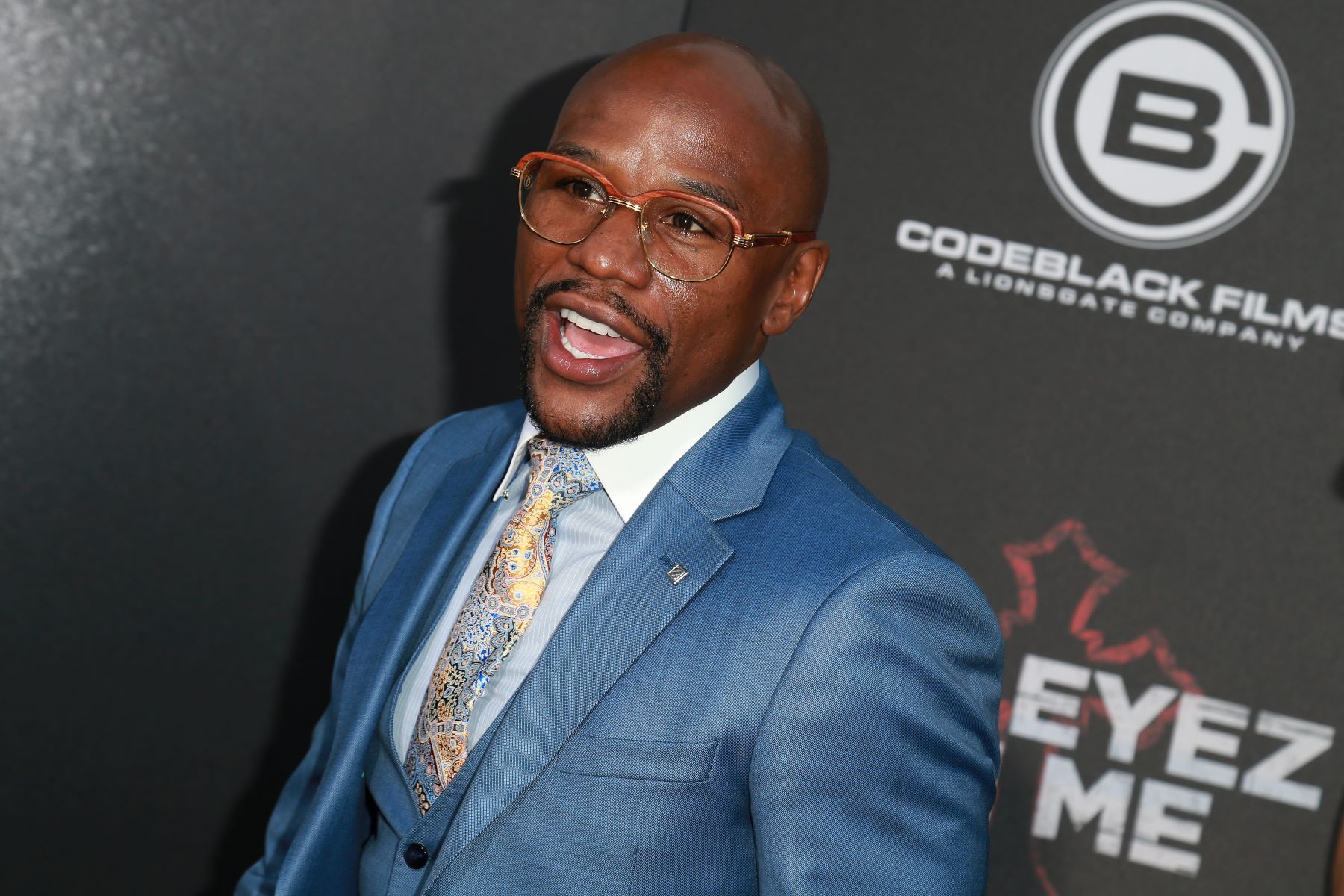 Floyd Mayweather Jr. has expensive tastes, having splurged on mansions in Los Angeles and Las Vegas and paid $18 million for a watch. Still, the undefeated boxing champion also paid for the funeral of a former fighter's wife and helped feed the homeless in Las Vegas, showing he's generous as well.
That's all been made possible by Mayweather being flawless in 50 bouts in the ring while having a knack for marketing and promotion. Forbes says he made $915 million in the past decade, dwarfing even money machines like Tiger Woods and LeBron James.
So, how much is Floyd Mayweather worth? Celebrity Net Worth puts Floyd Mayweather's net worth at $450 million. However, according to TalkSport, Mayweather claims he has a net worth of $1.2 billion, despite not having fought a meaningful bout since beating Conor McGregor in Aug. 2017. Now, the boxing champ is angling for ways to add another million or so to that reported billion through a couple of high-profile partnerships.
Floyd Mayweather Jr. makes money is by talking to fans on video chat
Have you ever wanted to sit down and chat with a star athlete, or one of the most famous boxers in the world? Floyd Mayweather Jr. is offering just such an opportunity in conjunction with Fanmio, which bills itself as "a whole new way to meet your heroes."
One top-of-the-line experience on Fanmio is with actor John Cleese, which gives fans a 1-on-1 video meet-and-greet (which is saved as a downloadable video), an autographed photo, an exclusive T-shirt, and access to Cleese's live talk about his life and career. The price for the John Cleese Gold Package is $299.99, which is "junior varsity" by Floyd Mayweather's standards.
The cheapest package on Fanmio for the unbeaten boxing champion is the $64.99 Bronze Package, which entitles the buyer to a T-shirt and a shot at one of three video meet-and-greet sessions drawn at random. The next step up for Floyd Mayweather Jr. fans is the $499.99 Silver Package that guarantees the video meet-and-greet. Tack $500 onto that for the Silver Plus Package and get an extended live video session, plus an "ultra-premium" shirt made with real gold print. The Ultimate Package retails for $1,499.99 and adds a limited-edition lithograph set signed by him.
More ways Mayweather makes big bucks and bank
Floyd Mayweather wants to be the first celebrity to make $1 million on Cameo (though he seems to have been beaten by The Office's Brian Baumgartner, who plays accountant Kevin Malone, according to The Richest). In typical Floyd Mayweather fashion, he's priced himself as the most expensive personality on Cameo, which allows fans to have athletes and entertainers record personalized video messages such as birthday greetings or promoting businesses.
Former women's soccer star Mia Hamm charges $125 for her messages on Cameo. Retired NFL star Brett Favre charges just $400 for a personal video on Cameo but $10,000 for use by a business. Elsewhere, NBA Hall of Famer Kareem Abdul-Jabbar pulls down $500 per message on Cameo.
Lastly, there's Mayweather, who is currently the most expensive star on Cameo. He originally joined the site in 2020 with plans to make his $1 million with Cameo by charging $999 a pop, whether it's a birthday greeting, a plug for a business, or sharing a favorite memory about a fight. "I want to be the first celebrity to make a million dollars on Cameo," Floyd said, as reported by TMZ. However, Mayweather seems to have gotten greedy since then, as he's now significantly increased the cost to fans, charging $15,000 per video on Cameo as of 2022.