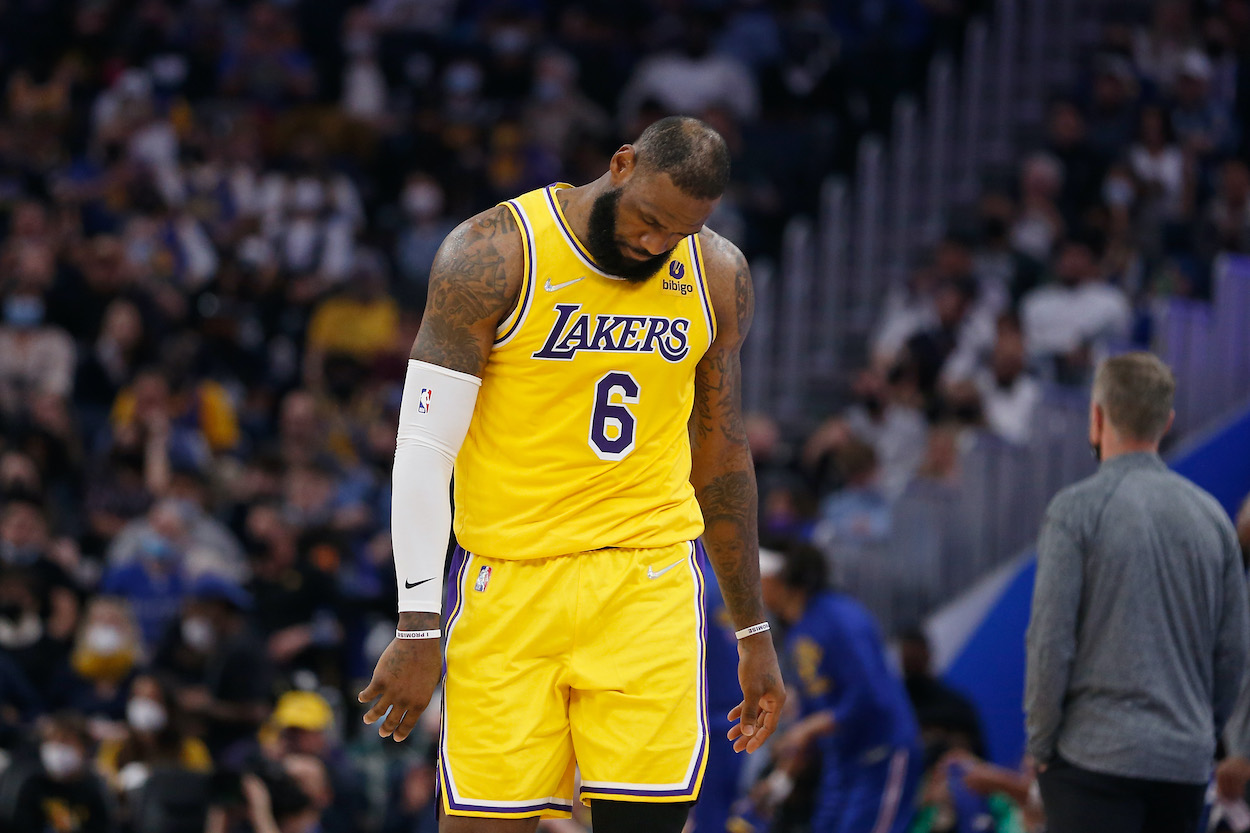 LeBron James Couldn't Even Celebrate Passing Kareem Abdul-Jabbar on the All-Time Points List: 'It's Hard for Me to Speak on It Right Now'
LeBron James made NBA history on Saturday night, but he couldn't even enjoy the moment because of yet another Lakers loss.
Whenever LeBron James accomplishes an impressive feat for the first time or sets a new NBA record, he'll usually be the first person to tell you about it. On Saturday night, the Los Angeles Lakers superstar set maybe his most iconic record to date by passing Kareem Abdul-Jabbar for the most combined regular season and postseason points in NBA history.
But he had no time to celebrate afterward.
LeBron James passes Kareem Abdul-Jabbar on the NBA's all-time points list
James holds a plethora of NBA records 19 years into his legendary pro career. Whenever he finally hangs up his sneakers for the last time, LeBron will have a legitimate case as the greatest NBA player of all time (sorry, Michael Jordan stans).
In a game against the Golden State Warriors on Saturday night, he added yet another record to that long list, as the future Hall of Famer passed Abdul-Jabbar on the all-time list of career points in the regular season and postseason combined (44,157). Even LeBron's longtime rival, Stephen Curry, had to give The King his props.
"It's wild to think about how many games he's played, how long he's been doing it. The longevity of it all is legendary," Curry said after the game, per ESPN. "To be in that position where you've played that many games, you've been in so many different playoff runs, won championships, and done it year after year, there is no real end in sight. That's a pretty special accomplishment."
James normally would've loved to talk about how much passing a Lakers legend in NBA history means to him, but he simply couldn't after yet another loss.
Lebron wasn't able to celebrate his new record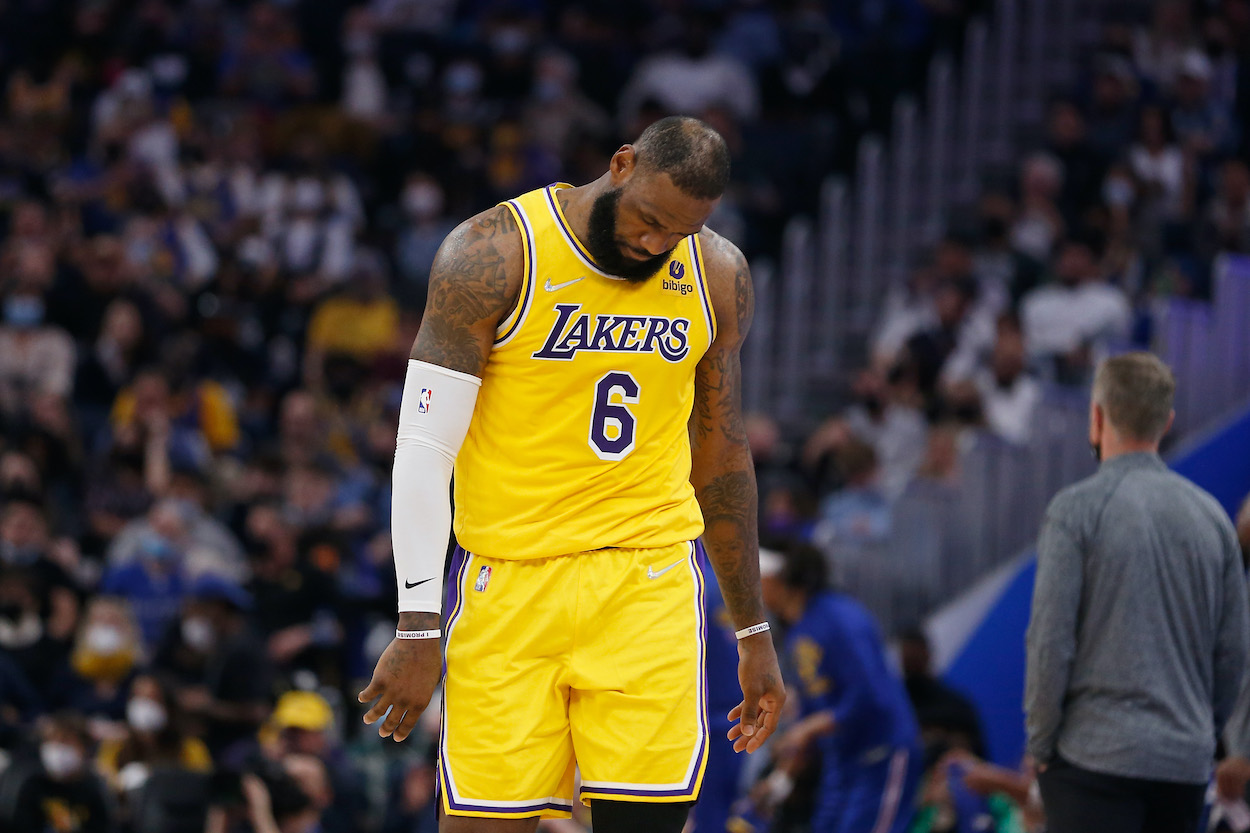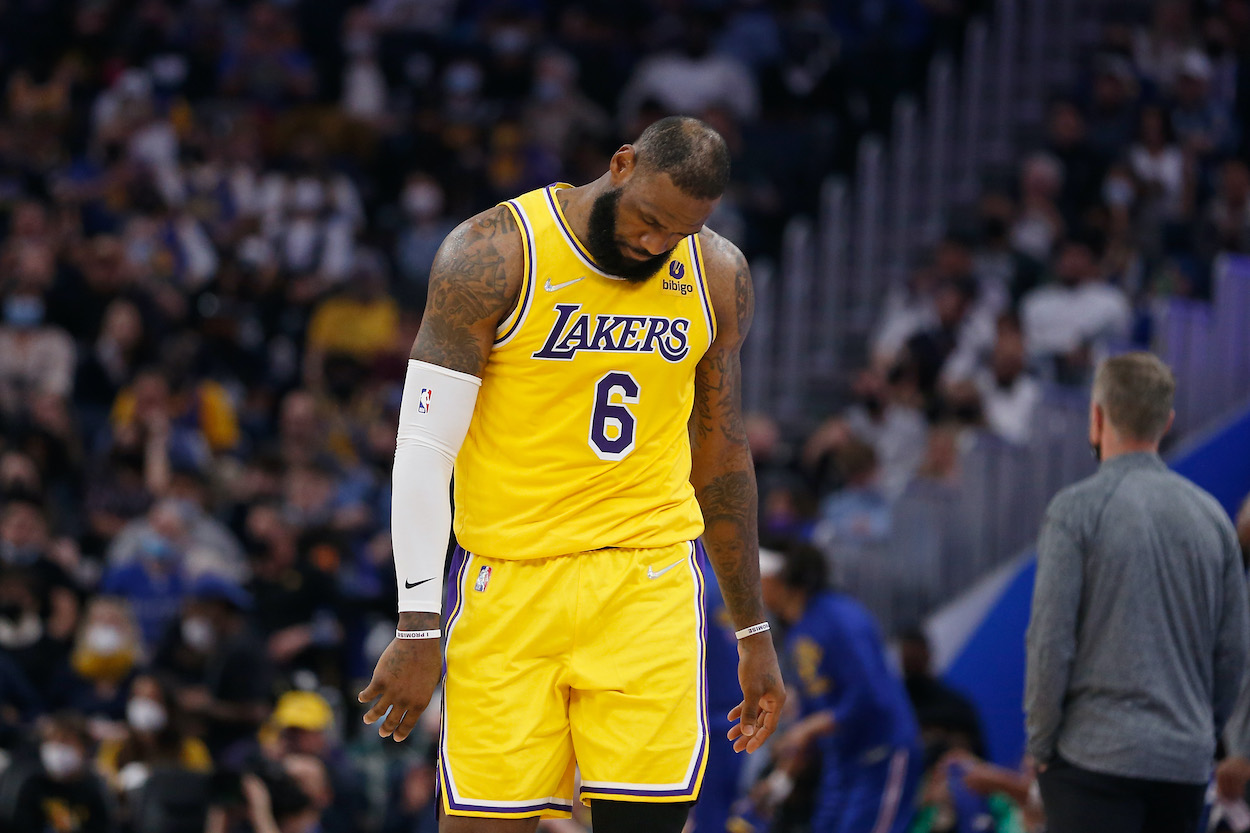 James was asked about breaking the all-time points record after the game, and his response wasn't what we've come to expect from him.
"It's hard for me to speak on it now because I hate doing anything when it comes in a loss. And we had an opportunity to win a big game tonight," James said.
"Been appreciative of the opportunity to play this game at the highest level," he continued. "I love the game of basketball. I love being a part of the NBA and being able to inspire so many different sets of generations. I guess it's a pretty big deal."
I guess? LeBron just became the highest-scoring player to ever wear an NBA jersey, and that's his response? But I guess it's hard to blame him as he continues to deal with the most frustrating season of his career.
A broken season beyond repair
James is enjoying one of the most impressive seasons of his NBA career at age 37, but the Lakers are just 26-31 through 57 games and are in danger of missing the playoffs. Despite LeBron's 26 points, 15 rebounds, and eight assists on Saturday night, LA lost its third straight game and its seventh in the last nine game.
The Russell Westbrook experiment has been a disaster, Anthony Davis still can't stay healthy, and the supporting cast isn't comparable to some of James' past rosters. To make things worse, the Lakers refused to make any moves at the trade deadline to fix this flawed roster, and LA now seems to be destined for a first-round exit in the playoffs.
Based on LeBron's recent comments, he knows it.
Like Sportscasting on Facebook. Follow us on Twitter @sportscasting19.