Floyd Mayweather Jr. Once Said That His Lavish Spending Habits Were Endorsed by God
Floyd Mayweather Jr. has a massive fortune and isn't afraid to use it. On one occasion, the boxer even said his spending habits were cleared by God.
As the fact that he's literally nicknamed "Money" would lead you to believe, Floyd Mayweather Jr. is a pretty rich man. The boxer's overall net worth is estimated at $560 million and, if you've ever seen his social media accounts, you'll know that he has no problem spending it. For the Michigan native, stacks of cash are simply part of life.
While some could question the wisdom of Mayweather Jr.'s spending habits — one person can only drive so many cars or wear a finite number of watches — the world-famous fighter doesn't seem too concerned. In fact, he once said that God was on board with the decision to live like a "lavish king."
Floyd Mayweather Jr. built up a massive net worth and has no problem spending it
As noted above, Floyd Mayweather Jr.'s net worth is nothing short of eye-popping. The boxer doesn't simply stash his money in a savings account and let it mature over time, though. Instead, he's more than happy to splash the cash and buy just about anything his heart desires.
Take, for example, Money's watch collection. While it's easy to spend a sizable chunk of change on a nice piece of jewelry, the former champion took things to the next level. In 2018, he purchased a Jacob & Co.'s Billionaire diamond tourbillon watch. The sticker price? A cool $18 million.
In a similar show of wealth, Mayweather also owns what he called "the biggest Chanel bag in the world," a 2013 hula hoop bag that was never intended for commercial sale. That reality didn't stop Mayweather, though, and he opened up his wallet to add it to his personal collection.
If neither watches nor purses float your boat, the boxer still has you covered. A quick glance at his Instagram will reveal plenty of cars, vacations, and, if nothing else, bricks of cold hard cash.
The boxer once said that God was onboard with his spending habits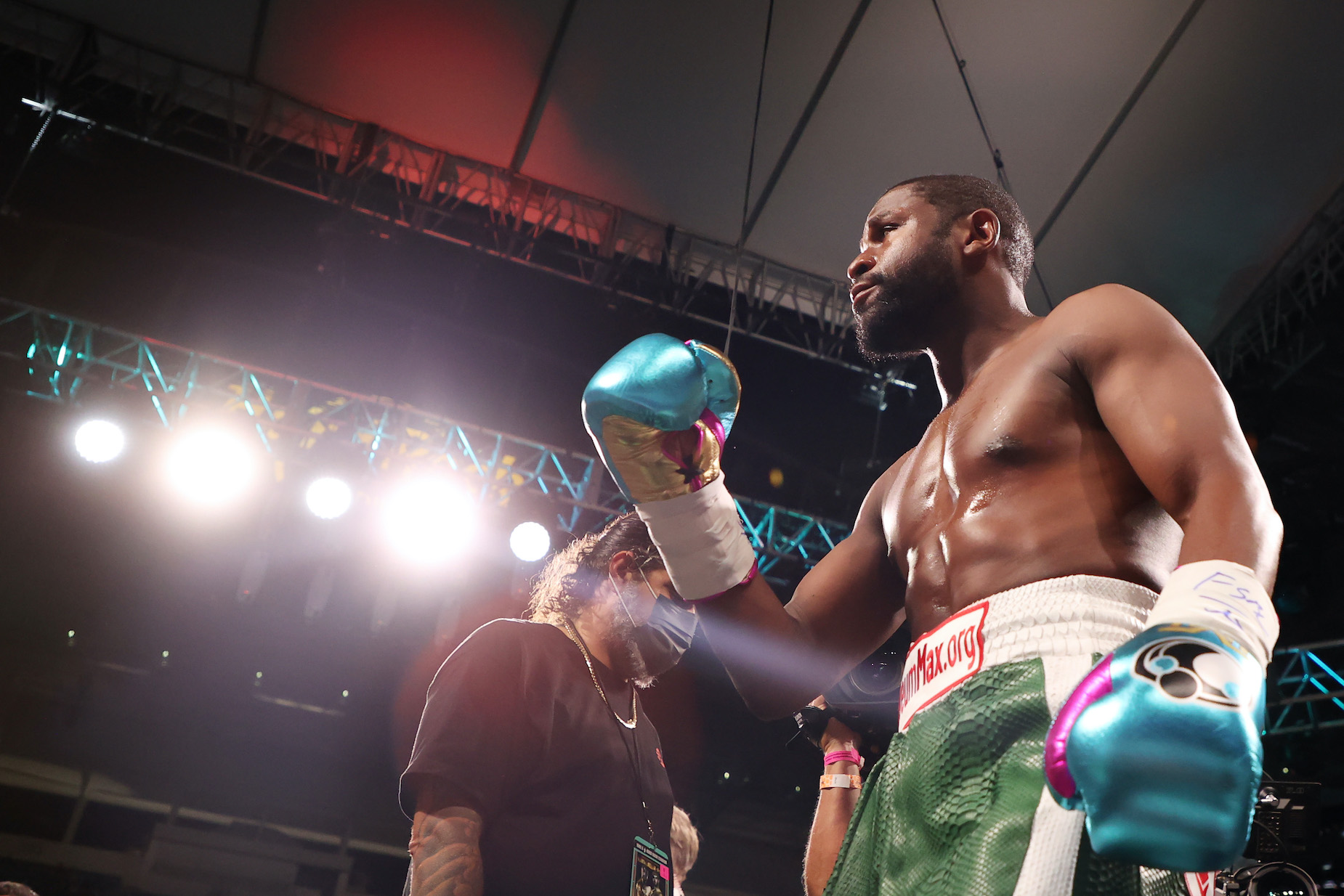 While Mayweather's spending habits may seem risk-free due to his massive net worth, professional sports fans have seen plenty of athletes lose their fortunes through poor financial decisions. Money, however, once said that a higher power was on board with his lifestyle choices.
"I spoke to God last night and I asked: 'Is there a problem with how this lavish KING is living down here on earth," Mayweather explained on Instagram in 2014, according to a Yahoo Sports write-up. "And God said: 'NO it was already predestined."
While talk of predestination opens up an entirely new can of worms — just ask Martin Luther about his differences from John Calvin — the boxer didn't seem too concerned with the theological implications of his claim. Instead, he was ready to keep living life to the fullest.
"Yachts, private jets, foreign cars, mansions, unlimited shopping sprees, and I am just getting started," he added. It's safe to say he's followed through on that pledge since.
The Logan Paul payday shows why Floyd Mayweather Jr. can keep living it up
If you take Mayweather Jr. at his word, the God predestined him to make, and then spend, plenty of money. While there's no way to know if that is or is not the case, recent events do provide a pretty clear illustration of how the boxer has built up such a sizable net worth.
Take, for example, Mayweather's bout with Logan Paul. Despite the event being fairly light work — the boxer even compared the fight to "legalized bank robbery" according to the New York Post — Money still took home a decent chunk of change. While it's tough to hammer out the exact payouts from big-time pay-per-view events, it's estimated that he took home around $65 million. That's not a bad payday to step into the ring with anyone, let alone someone who, with all respect to Paul, isn't a trained professional.
With relatively easy payout available, it's safe to assume that Mayweather's days of living like a lavish king are far from over.