Who Is Logan Paul Fighting Next?
Fans who watched YouTube star Logan Paul fight professional boxer Floyd Mayweather left disappointed. The fight went eight rounds, and neither fighter knocked the other down, so it ostensibly ended in a draw.
Mayweather landed more punches and controlled the match, but Paul walked away as the real winner. The social media sensation held his own with one of the best pound-for-pound boxers of all time. This performance surely earned Paul another lucrative fight against an opponent of his choosing.
The question is, who will Logan Paul fight next?
Logan Paul earned a lot of money fighting Floyd Mayweather
The Paul vs. Mayweather fight may not be the best representation of the sport, but it made both fighters a lot of money.
There aren't exact numbers on the viewership yet, but leading up to the fight, Mayweather estimated his take at $50-$100 million. That figure comes from the fact that the world champion boxer reportedly gets 50% of the pay-per-view dollars in addition to $10 million upfront, per the New York Times.
As for Paul, reports say that he earned $250,000 for participating in the match and will take home 10% of the pay-per-view revenue for an estimated $20 million payday.
The Showtime Boxing event cost viewers $49.99. The Times estimates that if 4.8 million people bought the fight, the boxers would have $120 million to split. The reason these are all estimates is that, while professional fights in Florida are required to disclose the purses, this was technically an exhibition.
Paul says he may fight an MMA opponent next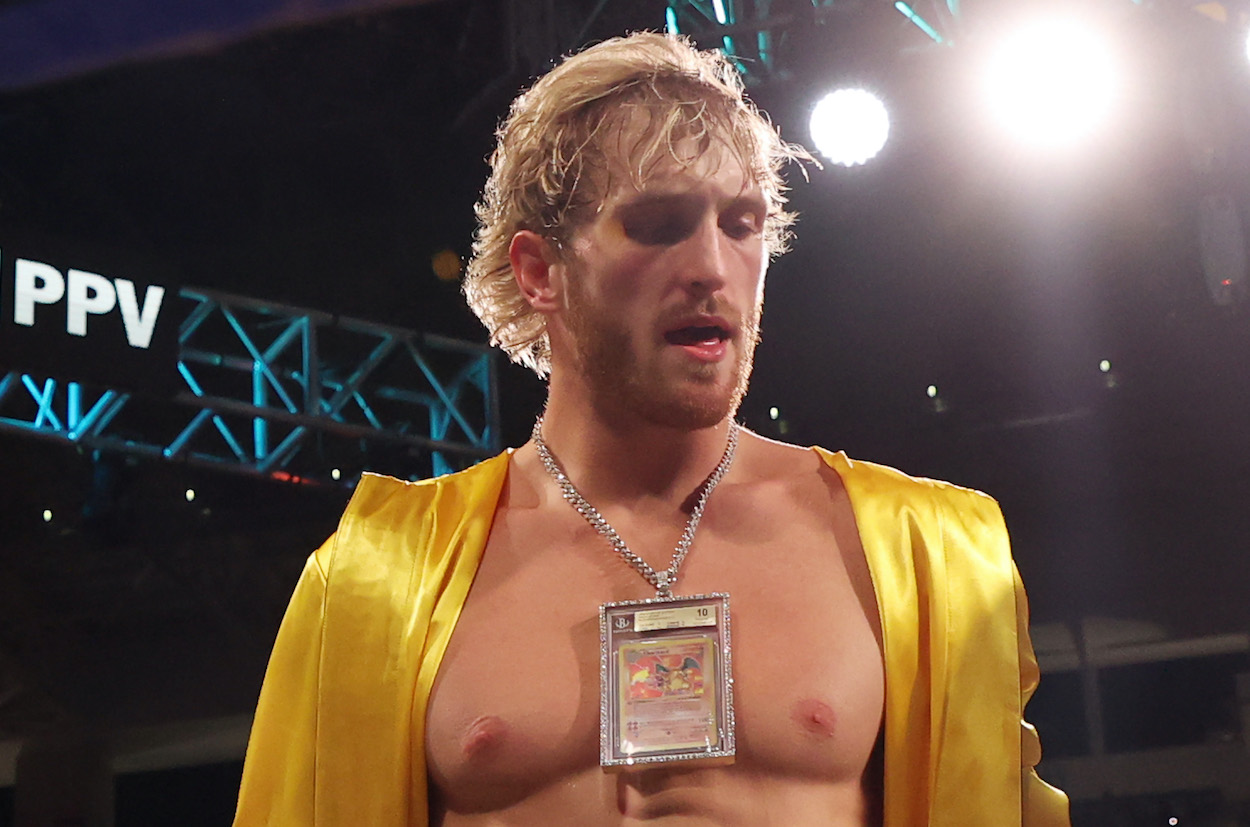 Paul demonstrated that he is, at the very least, a competent boxer. This display gives him the ability to pick from a wide range of opponents. According to Paul, though, his next fight might not be a boxing match at all.
AFter the fight, Paul talked about all the clutching and grabbing he did against Mayweather. He related it to his previous sports experience and how he might be ready to change combat sports for his next fight. "I was grabbing him, yeah," Paul said, as per MMA Junkie. "I'd do MMA, for sure, because I am a good grappler. You know, I'm a wrestler at heart."
Being a "wrestler at heart" refers to Paul's days as a high school wrestler.
If Paul does decide to go the MMA route, he will likely look for a big-name opponent. Conner McGregor is the biggest name around, and he does have a penchant for gimmicky, cross-discipline fights, but Paul probably isn't a big enough draw yet for The Notorious one.
Paul weighed in for the Mayweather fight at 189.5 pounds, according to CBS Sports, making him an MMA light heavyweight. If Paul sticks with an older fighter with high name recognition in this weight class for his next bout, two MMA opponents come to mind.
Chuck Liddell, at 51, is seven years older than Mayweather and says he's retired from fighting. He even shot down a potential fight with Logan's brother Jake Paul to TMZ. That said, once Liddell sees the kind of money Mayweather made for fighting a Paul brother, he may reconsider.
The other option is Jon "Bones" Jones. The 33-year-old former UFC light heavyweight champion seems to be looking for new challenges. He recently suggested he wants to move to the heavyweight division. He also indicated on Twitter that he and his NFL D-lineman brother, Chandler Jones, could take on and defeat any other pair of brothers.
Maybe a Jon and Chandler Jones vs. Jake and Logan Paul fight is possible someday.
Will Jake Paul and Logan Paul ever fight?
Whether Logan Paul decides his next match will be boxing or MMA, and against McGregor, Liddell, Jones, or someone else, the real question fight fans have is, will Logan Paul and Jake Paul ever fight?
The Ohio-born brothers, who have made millions from making YouTube and other social media videos, are both now in the fight game. Jake is currently the better fighter, having defeated fellow YouTuber Ali Eson Gib, former NBA player Nate Robinson, and MMA fighter Ben Askren, according to BoxRec. Next on Jake's fight card is a matchup against 39-year-old former UFC star Tyron Woodley.
Two brothers fighting in the ring could make for an incredibly compelling fight. It is something the heavyweight boxing champion Klitschko brothers could have greatly profited from in the early 2000s, but they always refused.
Jake and Logan Paul certainly seem like the types who would put brotherly love aside for a massive payday, and the fight would likely draw millions of viewers.
Fans would come to see the spectacle and the sport, but many would mostly come for the joy of seeing these polarizing siblings punch each other in the mouth.
Like Sportscasting on Facebook. Follow us on Twitter @sportscasting19
RELATED: Floyd Mayweather Jr. Offers to Potentially Extend Ex-UFC Champ's Career