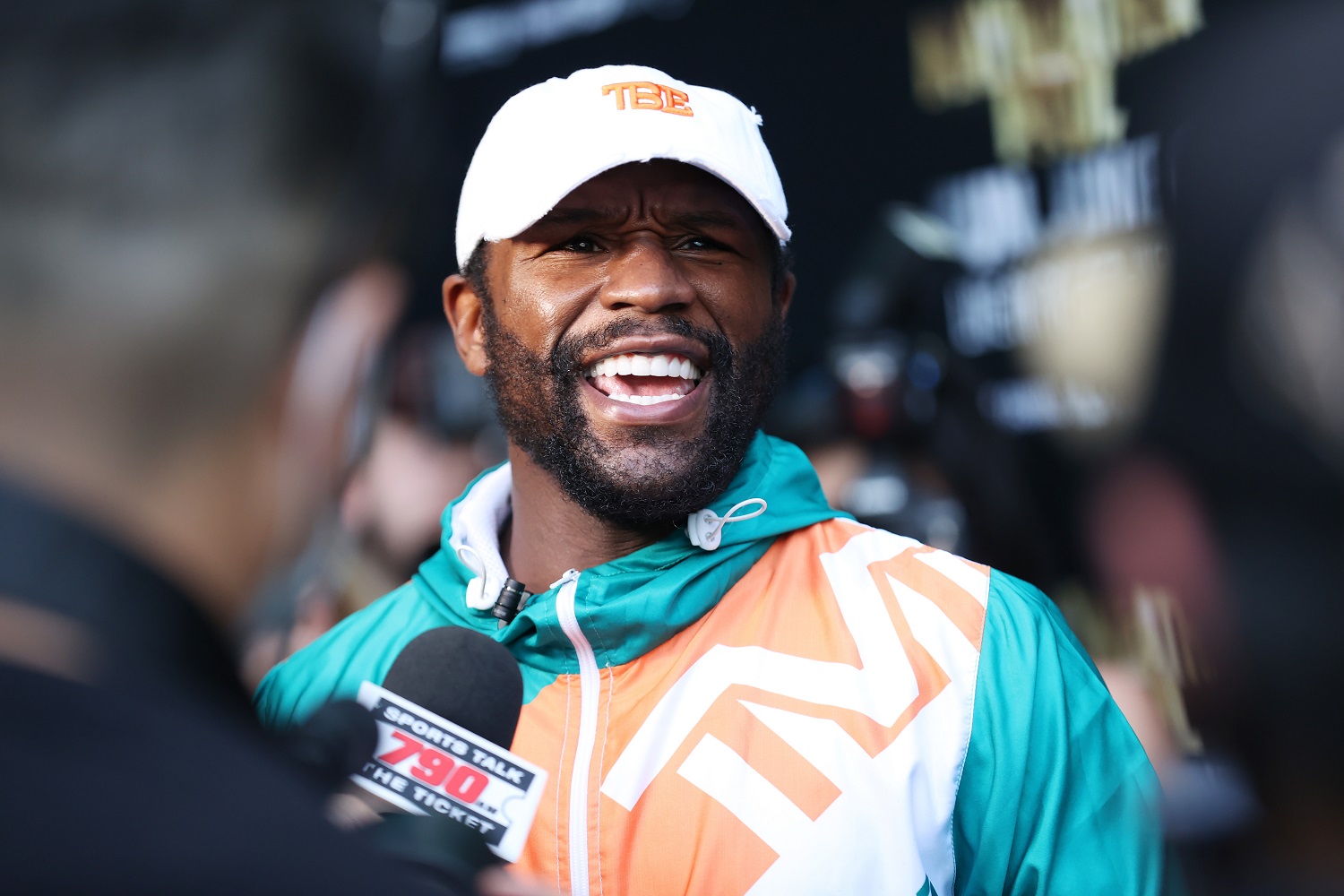 Floyd Mayweather Jr. Posted a $100,000 Reward After Bagging $65 Million Against Logan Paul
Floyd Mayweather Jr. says he made $65 million carrying Logan Paul through eight rounds in Miami only to discover that his Las Vegas home had been burglarized.
If you thought Logan Paul was brave for stepping into the ring with Floyd Mayweather Jr., imagine the courage it takes to steal from the undefeated boxing champion.
Mayweather recently joined the ranks of crime victims in America, prompting him to offer at least $100,000 to catch the perpetrators.
Floyd Mayweather's net worth allows him to offer a lavish reward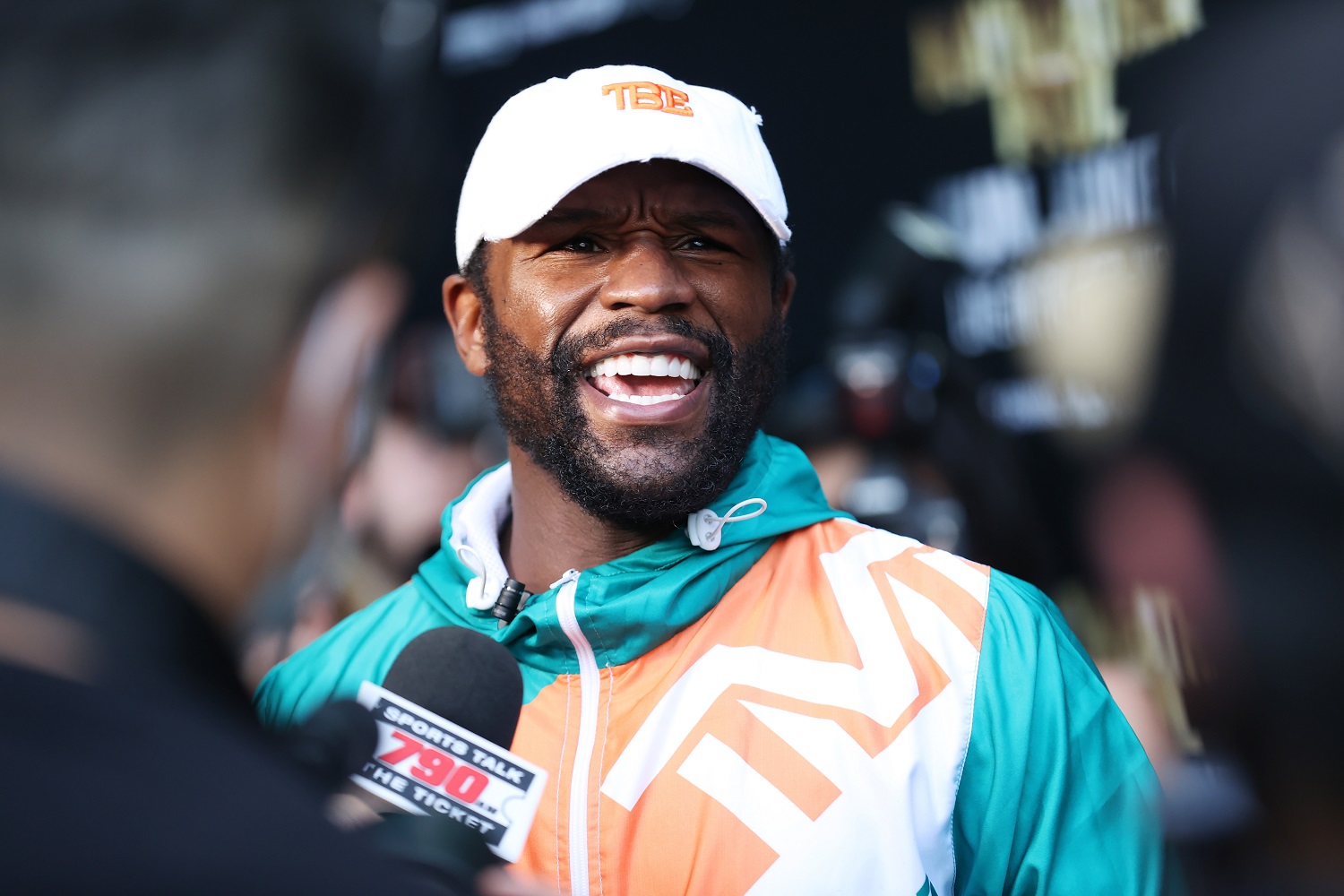 Just because the Mayweather's net worth exceeded $500 million – and might have been closer to $1 billion – as of last summer doesn't mean that one of the most recognizable athletes in the world tolerates people talking his stuff.
Mayweather has made his money by beating all comers in the ring for huge purses plus cuts of the pay-per-view revenue. He's been able to keep every penny of what he earns since paying $750,000 to buy his way out of a contract with Bob Arum in 2006.
Now, he is offering a six-figure reward. Mayweather discovered over the weekend that he was a crime victim, and the champion fighter wants to know who stole from him.
"One's home is their sanctuary, place of peace, relaxation and comfort. When someone violates that sanctuary, it is disturbing and hurtful," Mayweather wrote on social media this week. "One of my homes was burglarized in Las Vegas. They stole many valuable handbags and other belongings of substantial value. I am offering at least $100,000.00 reward for information that leads to the return of my belongings."
TMZ reported that Mayweather discovered the crime after returning from Miami following his June 6 exhibition fight against YouTube personality Logan Paul. He spent a few additional days in Florida before returning to his Las Vegas base.
Mayweather is uncommonly rich but has joined the ranks of the common man
His 50-0 record as a professional boxer, including victories over big-name opponents like Oscar De La Hoya, Manny Pacquiao, and Canelo Alvarez, demonstrates that Mayweather can take care of himself physically and financially. However, that does not mean he's immune to the frustrations of the working class.
"The level of disrespect and greed it takes for someone to do this is unfathomable," he wrote about the burglary. "Thank you for to (sic) anyone who comes forward with any information. God bless."
The difference between a burglary at Mayweather's Las Vegas residence and one in the home of a $50,000-a-year factory worker is a matter of scale. That's demonstrated by the size of the reward and the value of some of the items possibly lost in the crime.
His Instagram post referenced "many valuable handbags." TMZ dug back through its archives and linked to its 2017 story about what it termed an "insane" shopping spree after Mayweather scored a TKO against Conor McGregor in his most profitable fight ever.
The website said Mayweather left a Beverly Hills shop with well over $200,000 in Hermes Birkin handbags. The gem of the bunch was a limited-edition white crocodile bag that listed for $125,000 on the store's website.
The multi-time champion will overcome the blow
Mayweather is 44 years old and done accepting real fights. The former WBC champion in five weight classes, including lightweight and welterweight, just indulged in one of the celebrity exhibitions that have become trendy while boxing has experienced a dearth of attractive fights the past two years.
Mayweather vs. Paul in Miami on June 6 was a bit of a snoozer while also an interesting experiment. According to reports, that exhibition generated more than a million pay-per-view purchases.
Observers drew some conclusions:
Mayweather remains a bankable performer.
Matchups involving celebrities like Paul and his brother Jake Paul will sell.
Even a Sunday night PPV event can be lucrative if it doesn't face meaningful entertainment competition.
Between sponsorships, his guaranteed money, and the slice of the PPV revenue that he commanded, Mayweather says he walked away from his Miami exhibition with another $65 million.
That doesn't take the sting out of the burglary and the way it leaves a victim feeling violated, but it sure helps.
Like Sportscasting on Facebook. Follow us on Twitter @sportscasting19.