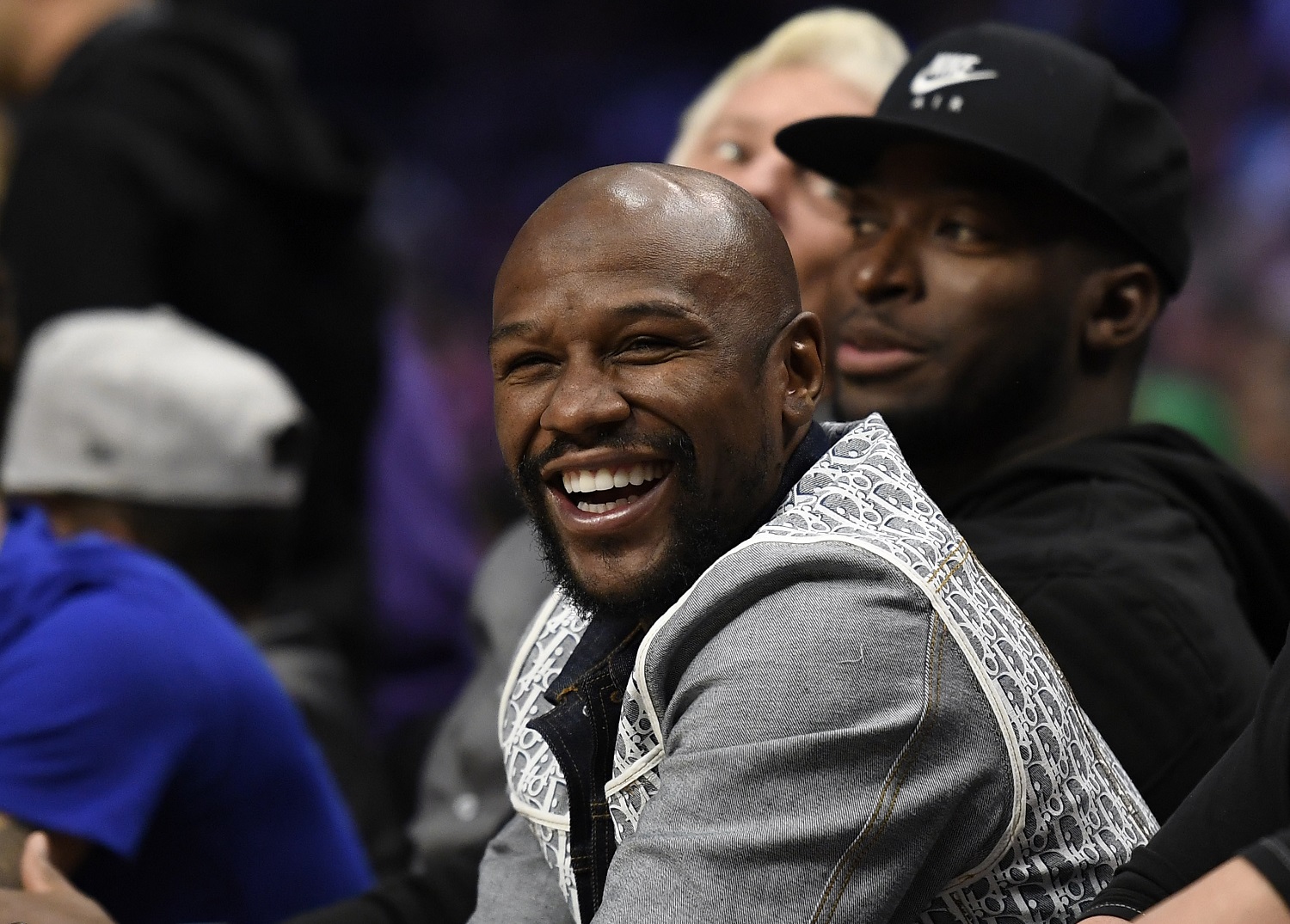 Floyd Mayweather Jr. Bet $750,000 on Himself and Netted More Than $750 Million
Floyd Mayweather Jr. saw the potential of pay-per-view, leading him to pay $750,000 to go out on his own. He has made at least $750 million in the 15 years since leaving Top Rank.
Floyd Mayweather Jr. was deep into his pro career when he experienced a moment of clarity. The multi-time world champion possessed the leverage to take complete control of his career and become the face of boxing. He just needed to make one gutsy move to get there.
So, Mayweather did what any sensible man would do. He wrote a check for $750,000 to buy his way out of a bad deal and then set off to earn that sum back a thousand times over.
He turned his newly found freedom into more than $750 million.
Floyd Mayweather Jr. was working for Bob Arum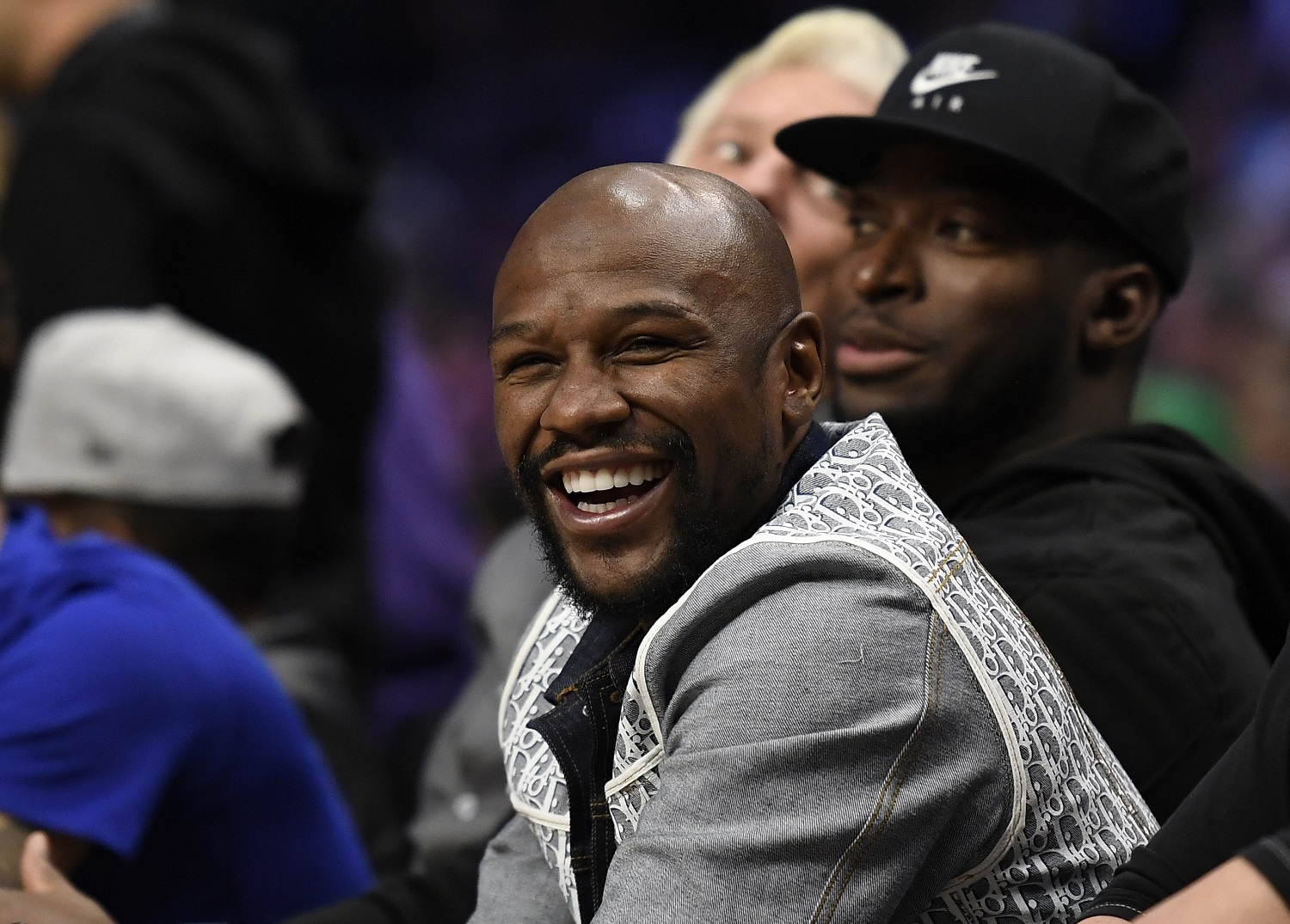 Mayweather's eight-round contest against Logan Paul on June 6, 2021, was a snoozer. No one would sanction a fight with a huge disparity in weight and skills, so it became an exhibition. It may not have added to his pristine 50-0 record, but it did contribute as much as $65 million to Mayweather's net worth through sponsorships, a guaranteed purse, and his percentage of the pay-per-view revenue.
Pay-per-view fights have accounted for much of Mayweather's vast wealth built largely on $915 million in earnings last decade, according to Forbes.
And it was PPV that motivated Mayweather to break away from Top Rank Boxing and promoter Bob Arum. Mayweather had signed with Arum after a bitter end to his amateur career at the 1996 Olympics, and the arrangement worked well for both parties.
Arum carefully picked the fighter's opponents along the way, and Mayweather earned the WBC super featherweight championship two years into his pro career. Mayweather moved up to the lightweight title in 2002 and the super lightweight crown in 2005.
The checks continued to grow, and Mayweather made as much as $3 million each time he stepped into the ring, according to Forbes. When he moved into the lucrative welterweight division in 2006, however, Mayweather saw limitless financial possibilities.
Mayweather formed his own production company
Mayweather's introduction to PPV came in victories over Arturo Gatti in 2005 and Zab Judah in 2006. Neither fight registered 400,000 buys, but Mayweather crunched numbers and realized that $3 million per bout didn't make sense.
That's when he ventured out on his own. The champ formed his own production and management company and then exercised a longstanding clause in his contract that allowed him to leave Top Rank Boxing. The $750,000 breakup fee may have seemed like big money when the Mayweather-Arum partnership began a decade earlier, but the fighter could comfortably write that check now.
Mayweather's faith in himself proved well-founded right out of the gate. His first fight on his own against Carlos Baldomir drew only about 80% of the PPV audience of the previous fights, but Mayweather still walked away with $8 million after winning by unanimous decision.
Six months later, Mayweather hit the mother lode. With his career on the decline and looking for one more big payday, Oscar De La Hoya took a fight with Mayweather, and the two made money magic. Nearly 2.5 million homes bought the fight on PPV, generating $137 million according to Forbes. Mayweather won by split decision, improving to 38-0, and banked $25 million.
He has scored big financially ever since
Every fight that Mayweather took after the De La Hoys bought earned him at least $25 million. He cemented his financial security in 2013 by signing a six-fight deal with Showtime for $32 million and a slice of the PPV money. It sounded like a losing proposition for the cable movie channel, but executives there saw Mayweather as a reliable attraction.
"People love or hate him, but they watch him," Showtime Sports head Stephen Espinoza told Forbes.
The coup of all coups for Mayweather came in 2017 against Conor McGregor, a huge UFC star with a credible boxing background. Mayweather, who had already made more than half a billion dollars during the decade, won by TKO in the 10th round. Estimates of what the fighters earned have been all over the place. The consensus is that Mayweather easily surpassed $200 million and may have even made $300 million.
That left no doubt that paying $750,000 to break away from Bob Arum was the best gamble in the history of sports.
Like Sportscasting on Facebook. Follow us on Twitter @sportscasting19.