Mike Tyson Impressed With Logan Paul, Lines Up His Next Opponent
Logan Paul impressed many by going the distance with Floyd Mayweather in an exhibition boxing match this weekend. The two went eight rounds, and Paul called it the greatest night of his life after surviving inside the ring against one of the best boxers in history. Former heavyweight champion Mike Tyson was also impressed with Paul, going as far as lining up his next opponent.
Logan Paul survived all eight rounds with Floyd Mayweather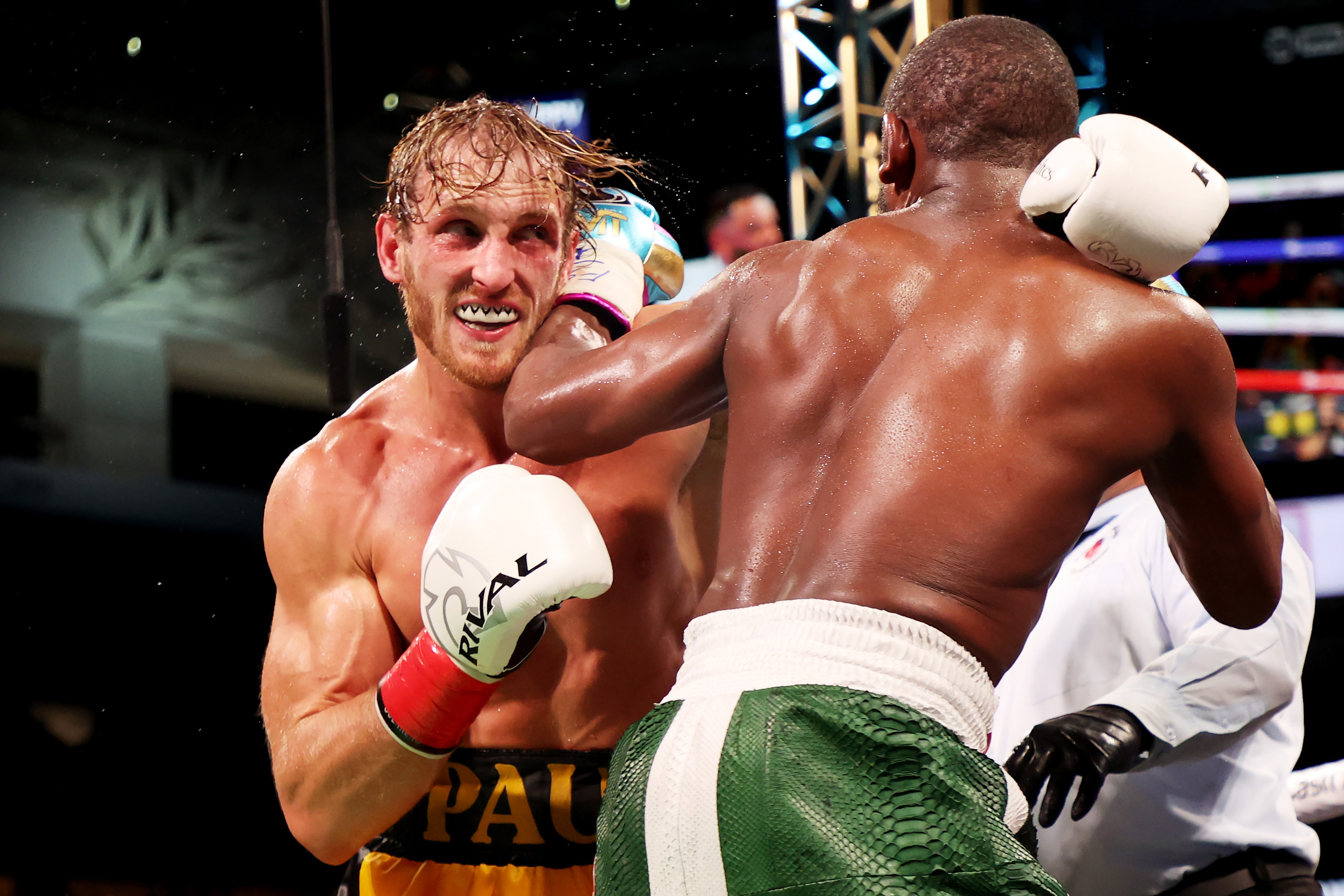 Paul achieved his goal. He wanted to go the distance against Mayweather, who went 50-0 in his professional boxing career. It was only an exhibition, so no winner was declared, but going the route was a win for the social media sensation.
"I don't want anyone to tell me anything is impossible ever again," Paul said, according to ESPN. "The fact that I'm in here with one of the best boxers of all times proves the odds can be beat."
Paul, at 6-foot-2, 189.5 pounds, hung with Mayweather, who came in at 5-8, 155 pounds. He threw more than twice as many punches as Mayweather, although not many landed. He appeared tired by Round 6, but still managed to impress the former boxing champ.
"He's better than I thought he was," Mayweather said of Paul. "… I was surprised by him tonight. Good work. Good little guy."
Mike Tyson gave his impression of the Logan Paul vs. Floyd Mayweather fight
On Monday, Tyson spoke with former boxer Zab Judah on Instagram Live. The two spoke about the fight, and Tyson gave his opinion on both Mayweather and Paul.
He believed the significant weight difference hurt Mayweather. "What was he, 190 pounds?" Tyson asked about Paul. "I think that's a heavyweight. One hundred and ninety pounds, to me, is a heavyweight. I think he can learn from this one, fight guys more in his category, and I think he would make more money if he fought (Manny) Pacquiao again.
"Floyd didn't make the big guy chase him."
Judah asked Tyson if Mayweather should fight again.
"Yeah, but he has to fight someone more in his weight division," he said.
Before the fight, Tyson said he believed Paul had zero chance against Mayweather and called out Iron Mike after the fight.
"Yeah, I gotta bow down to him now," Tyson joked.
Mike Tyson says Logan Paul should fight Badou Jack next
Tyson was impressed with Paul. He said he'd like to see more of him, and he's already working on his next opponent.
"I'm trying to get Logan Paul to fight Badou Jack," he said. "I wanna see what he says about that."
Jack would be no joke. He probably wouldn't let Paul off the hook the way Mayweather did. He's 6-2 with a 30-3-3 record, including 14 knockouts.
If Paul is serious about continuing his boxing career, and Tyson gets his wish, things could get very interesting and a little more exciting in the boxing world.