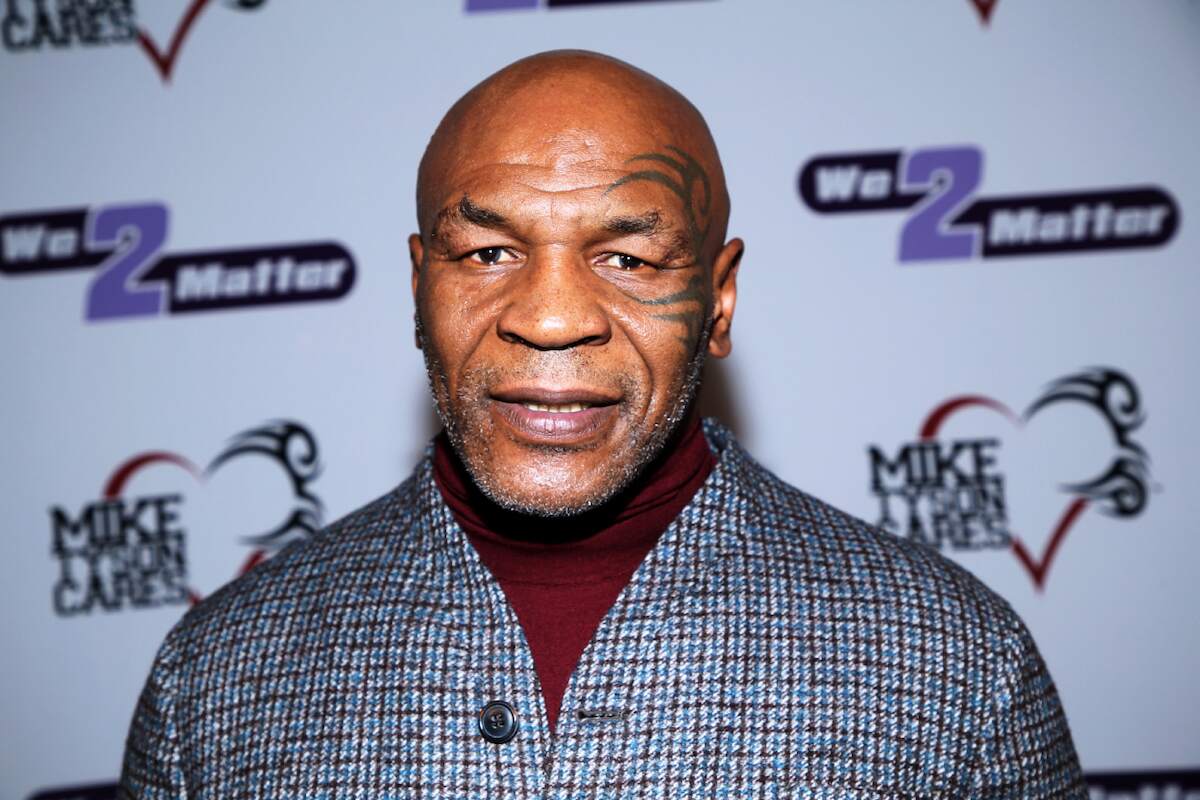 Mike Tyson Explains Why He Only Flies Commercial: Private Planes Are Out of My League
There's a good reason why Mike Tyson will never fly on a private plane.
In April 2022, Mike Tyson was in the news for a fight outside the boxing ring. Video captured the former heavyweight boxing champ as he laid into a man antagonizing him on an airplane.
It was strange to see Tyson seated on a commercial flight. On a recent episode of his Hotboxin' With Mike Tyson podcast, he said there's a good reason why he won't fly on private planes.
Mike Tyson wasn't charged for the incident on the plane
In April 2022, TMZ reported that an "extremely intoxicated" man approached Tyson on the plane and took a selfie with the boxer. Initially, Tyson was fine with the interaction, but the man, who was seated behind Tyson, was overly excited and kept trying to talk to him.
The report said Tyson became irritated because the man wouldn't stop annoying him, and the boxer asked him to calm down. When he didn't, Tyson punched the man several times.
Tyson was not charged in the incident that happened on a JetBlue flight that was headed from San Francisco to Florida.
"We have reviewed the police reports of the San Francisco Police Department and the San Mateo County Sheriff's Office and have viewed the various videos collected by law enforcement from others on the airplane," District Attorney Steve Wagstaffe said, per ESPN. "Our decision is that we will not file any charges against Mr. Tyson based on the circumstances surrounding the confrontation.
"These include the conduct of the victim leading up to the incident, the interaction between Mr. Tyson and the victim, as well as the requests of both the victim and (Tyson) that no charges be filed in this case."
Tyson recently explained why he won't fly privately
During a recent episode of Hotboxin' With Mike Tyson, Tyson sat with his therapist Seano McFarland. Tyson and McFarland had an open and honest discussion for better than an hour, focusing on mental health. The former champ touched on several topics, including why he feels it's important to stay away from private planes.
"Any moment, I'm liable to relapse," Tyson confessed. "Any second. I'm clean five, but any second."
"You can never forget where you came from," McFarland said.
"My wife doesn't really understand my trigger," Tyson said. "Like, when I'm on that private plane, that's all I think about is cocaine and prostitutes. That's my trigger. That's why I don't fly private. I fly commercial because that's a real bad trigger."
"You gotta know when you're out of your league," McFarland said.
"I do know when I'm out of my league," Tyson said. "Private planes are out of my f—ing league. Anything that can allow me to be the boss of anything, it's out of my league. If I'm the one that can set everything up — hey, you do this, bring the cocaine over here — if I'm ever one of those guys, I wanna get the f— outta there. I don't wanna be that guy because there's gonna be so much pain to so many good people."
Like Sportscasting on Facebook. Follow us on Twitter @sportscasting19 and subscribe to our YouTube channel.