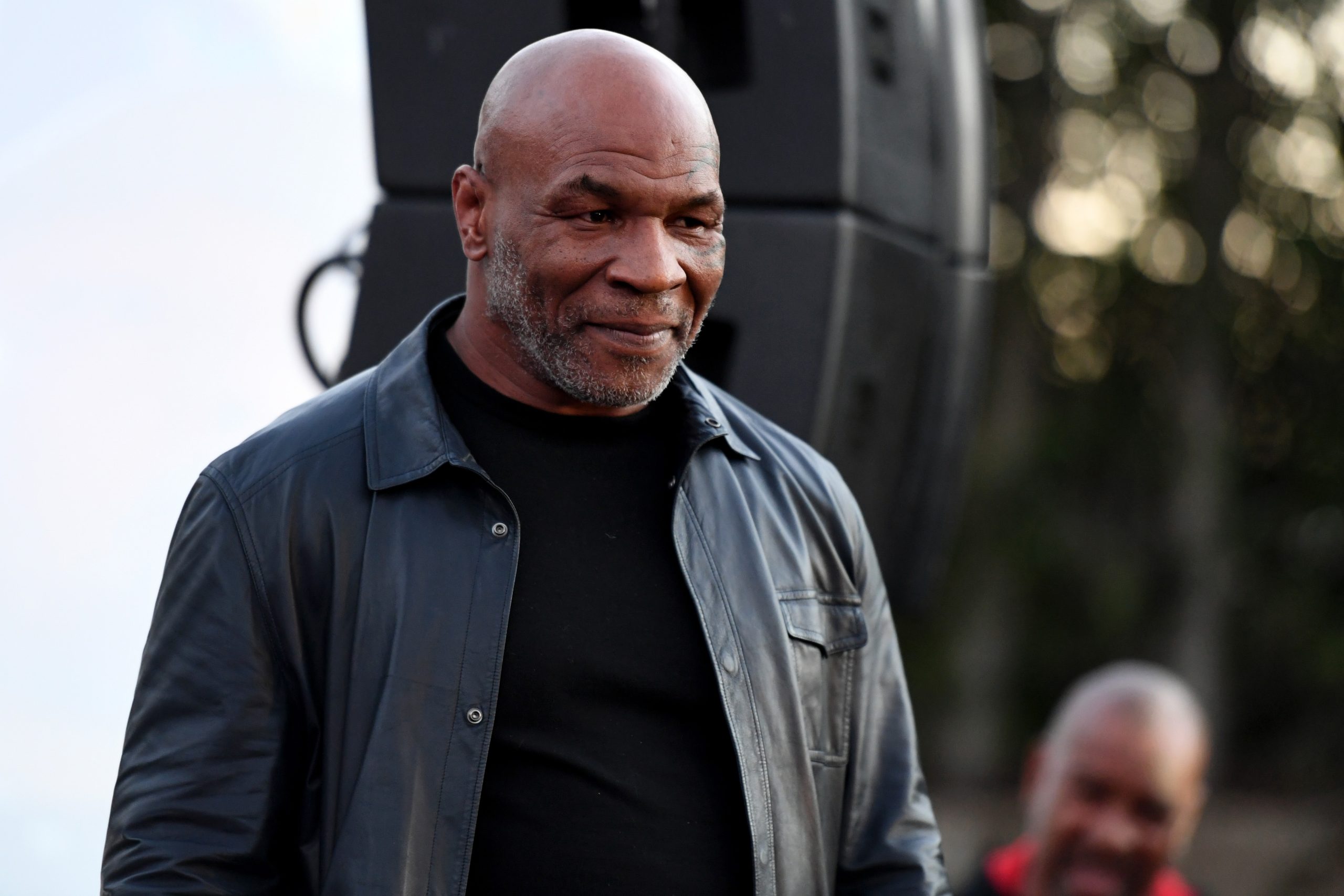 Mike Tyson Pummeled a Guy on a Plane but Offered a Warning 2 Years Ago
Mike Tyson seemed to get a bit annoyed on a plane and the lost his cool.
Lawyers for Melvin Townsend III say their client is a big Mike Tyson fan. Townsend should have listened to the former heavyweight boxing champion's advice from two years ago.
Townsend is the man shown in the viral video allegedly antagonizing "Iron Mike" on an airplane. According to TMZ, Tyson had enough and bloodied the 33-year-old Townsend with repeated punches. If Townsend only checked out Tyson's Facebook comment from 2020, he still might have a semblance of a face.
Mike Tyson appears to have been antagonized while on a plane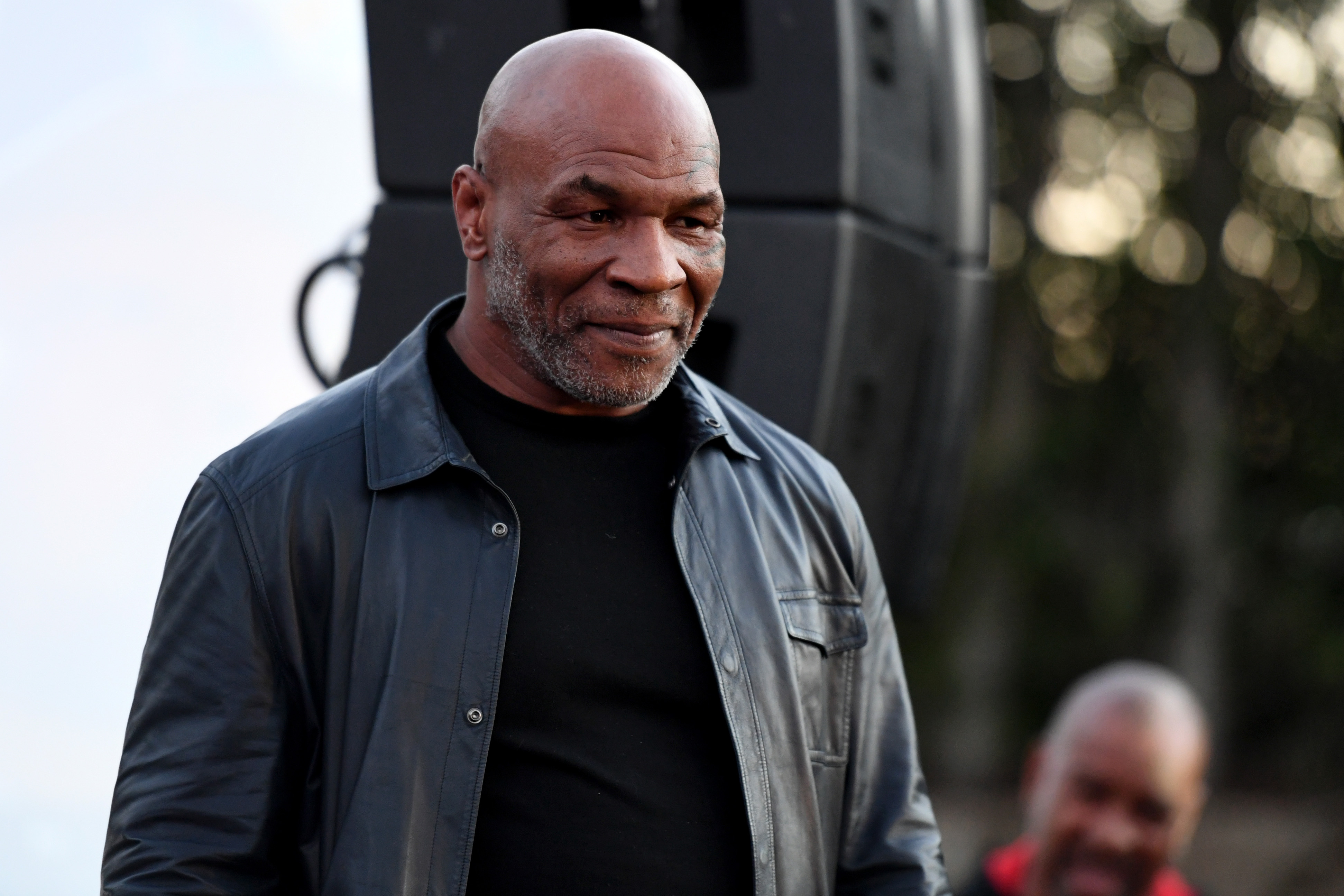 Tyson came close to getting his first knockout since flattening Clifford Etienne in the first round on Feb. 22, 2003. It all went down Wednesday aboard a JetBlue flight headed to Miami from San Francisco. According to TMZ, Townsend appeared to be harassing Tyson, who was seated in front of him. Before the plane took off, Tyson finally had enough and pelted Townsend with punches.
The TMZ report stated both men got off the plane. Townsend said he didn't want to press charges.
Tyson is not the man to mess around with. Not only was he one of the most feared boxers of all time with a record of 50-6 with 44 knockouts, but he also had his share of trouble with the law.
During an appearance on the IMPAULSIVE podcast with Logan Paul in December 2020, he confessed to having been arrested 40 times before his teen years.
"I've been arrested 40 times before I was 12," he said. "My mother was so humble and proud and I was arrogant."
His professional boxing career was put on hold because he spent three years in prison after being convicted on a rape charge.
Mike Tyson had an interesting Facebook comment two years ago
According to TMZ, Townsend has also been in trouble with the law. He's been convicted of fraud, grand theft, and burglary, among others. He's done time on two occasions, serving 20 months and 15 months.
Townsend has hired lawyers, who, according to TMZ, said Townsend was just excited to see Tyson, the man who won his first 19 pro fights via knockout.
"Our client is a big Mike Tyson fan," attorney Matt Morgan from Morgan & Morgan told TMZ. "When Mike Tyson boarded the plane, he became overly excited. At first, their interaction was cordial.
"At a certain point, Mr. Tyson clearly became agitated by an overly excited fan and began to strike him in an excessive manner. This situation could have been avoided simply by contacting the flight attendant."
Back in 2020, Tyson touched on this exact subject in a Facebook post. He spoke about how people will do anything for likes and comments on social media, even if it includes disrespecting people publicly.
"Social media made y'all way too comfortable with disrespecting people and not getting punched in the face for it," he wrote.
Lawyer: Tyson should have 'used greater restraint'
Tyson has pretty much been kept out of the spotlight recently. He took part in a hyped-up exhibition match against Roy Jones Jr. in November 2020. He hasn't fought professionally since 2005.
Tyson remains one of boxing's biggest stars and most well-known personalities.
Morgan made it seem as if his client was just an excited fan. Video appeared to show annoying behavior trumped excitement. In any case, Morgan said Tyson went too far.
"To state the obvious, as one of the greatest fighters of all time, Mr. Tyson should have exercised greater restraint before using his hands on an overly excited fan," he said.
Who knows how this ends. With lawyers involved, there's probably more coming. Tyson saw it coming two years ago.