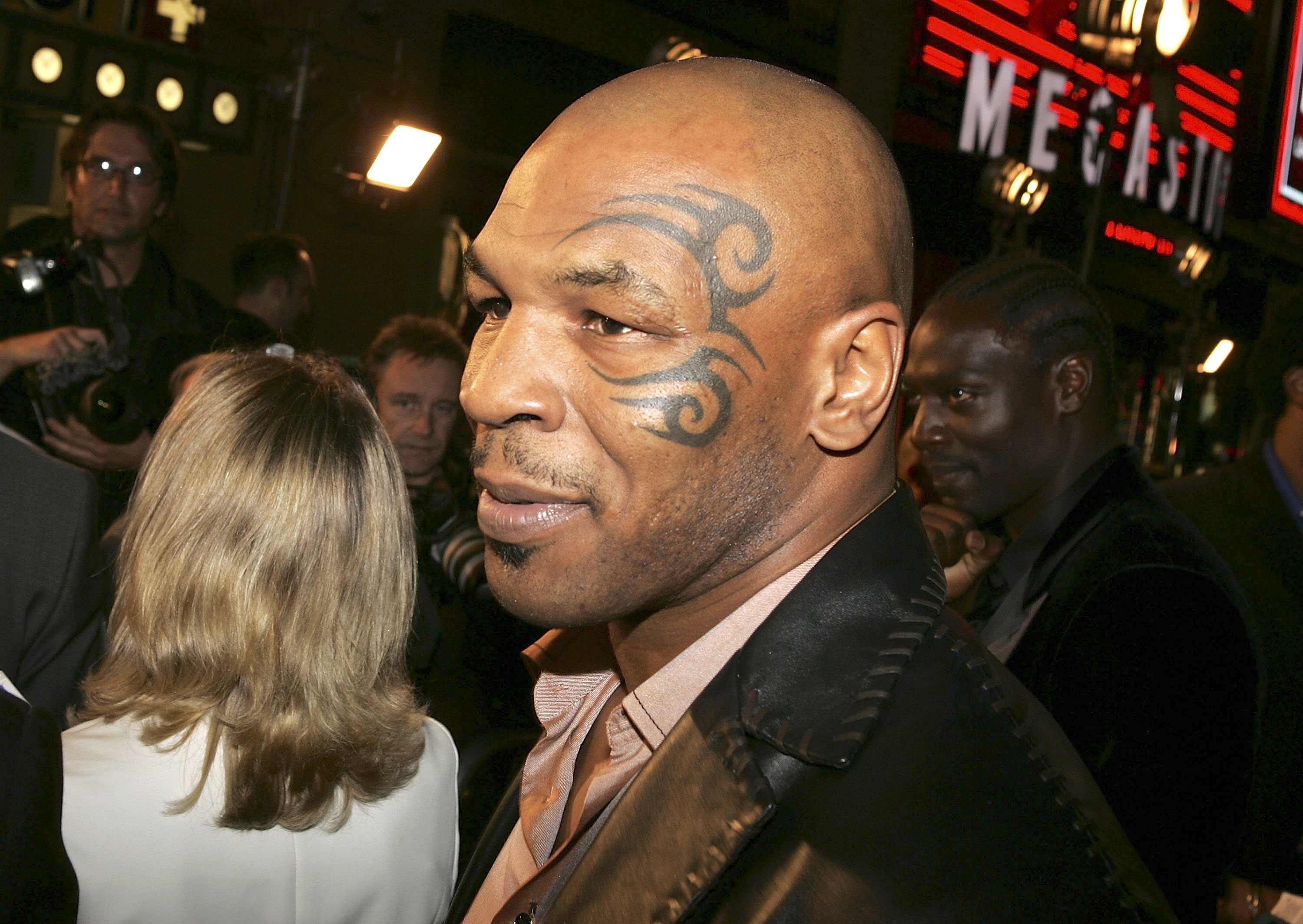 Mike Tyson Gets Candid About Prison Life: 'I Had a Ball'
Former heavyweight boxing champion Mike Tyson gets candid about prison life, saying he had a ball while behind bars.
Mike Tyson had a three-year hiatus from boxing and it had nothing to do with any retirements or injuries. At the time, Tyson had compiled a 41-1 record and was one of boxing's most dominant stars. Tyson, however, was convicted of rape in 1992 and served three years in prison. During those three years away from the boxing ring and tucked away behind prison bars, Tyson recently admitted, "I had a ball."
Mike Tyson's dominance in the boxing ring
It all began with a first-round TKO of Hector Mercedes on March 6, 1985. Mike Tyson was just 18 years old and won his professional boxing debut, making quick work of Mercedes in Albany, New York. That fight was a sign of things to come for the now-legendary Tyson.
Tyson's victory over Mercedes began a string of 37 straight victories that spanned four years. Tyson won his first 19 professional fights via knockout. Twelve of those knockouts came during the first round. He was a feared man in the boxing ring.
Tyson suffered a shocking loss on Feb. 11, 1990, when he was knocked out in the 10th round by little-known James 'Buster' Douglas. The loss was one of the biggest upsets in all of sports. Tyson rebounded to win his next eight fights. He finished his career with a record of 50-6 with two no contests.
Tyson sent to prison
In February of 1992, Mike Tyson was found guilty of raping an 18-year-old beauty pageant contestant. According to The Washington Post, Tyson's lawyer said during testimony, "they talked and engaged in foreplay and in consensual sex. But then she gets offended. … He rolls over and wants to get some sleep. Suddenly she realizes she has been treated like a one-night stand and her dignity is offended. … She becomes embarrassed and humiliated by her own conduct."
The jury didn't see it that way. Tyson was convicted of rape and sentenced to six years in prison. He was released after three years and resumed his boxing career.
Tyson won his first fight after his prison release, making quick work of Peter McNeeley. Tyson then won three more fights before falling twice to Evander Holyfield in back-to-back bouts. He was never the games after his prison sentence, losing five of his final 10 decisions.
Tyson reveals he 'had a ball' in prison
When it comes to Mike Tyson, nothing is shocking anymore. That became evident during the latest episode of the podcast of "Hotboxin' With Mike Tyson." Although sportscaster Jim Gray was the guest, midway through the episode, Gray was the one asking the questions. The topic of prison came up.
"Am I a f—ing idiot to believe that (prison) was that kind of harsh punishment?" Tyson asked. "I thought that this was the worst thing that could happen to a human being. Did three f—ing years of my life and I had a ball in prison. I had a girlfriend and I got a girl pregnant in prison. I was living a life in prison." Gray interrupted Tyson and asked, "How did you do that?"
"It was just meant to be," Tyson said. "I was Mike Tyson and everybody gave me what I wanted. And I felt like a d–k, everyone talking like I was some tough guy or some cool guy. I was just a pig." Gray then asked who brought him the women? "They worked there," Tyson said. Gray just looked at him and said, "There's a lot of chapters in there."