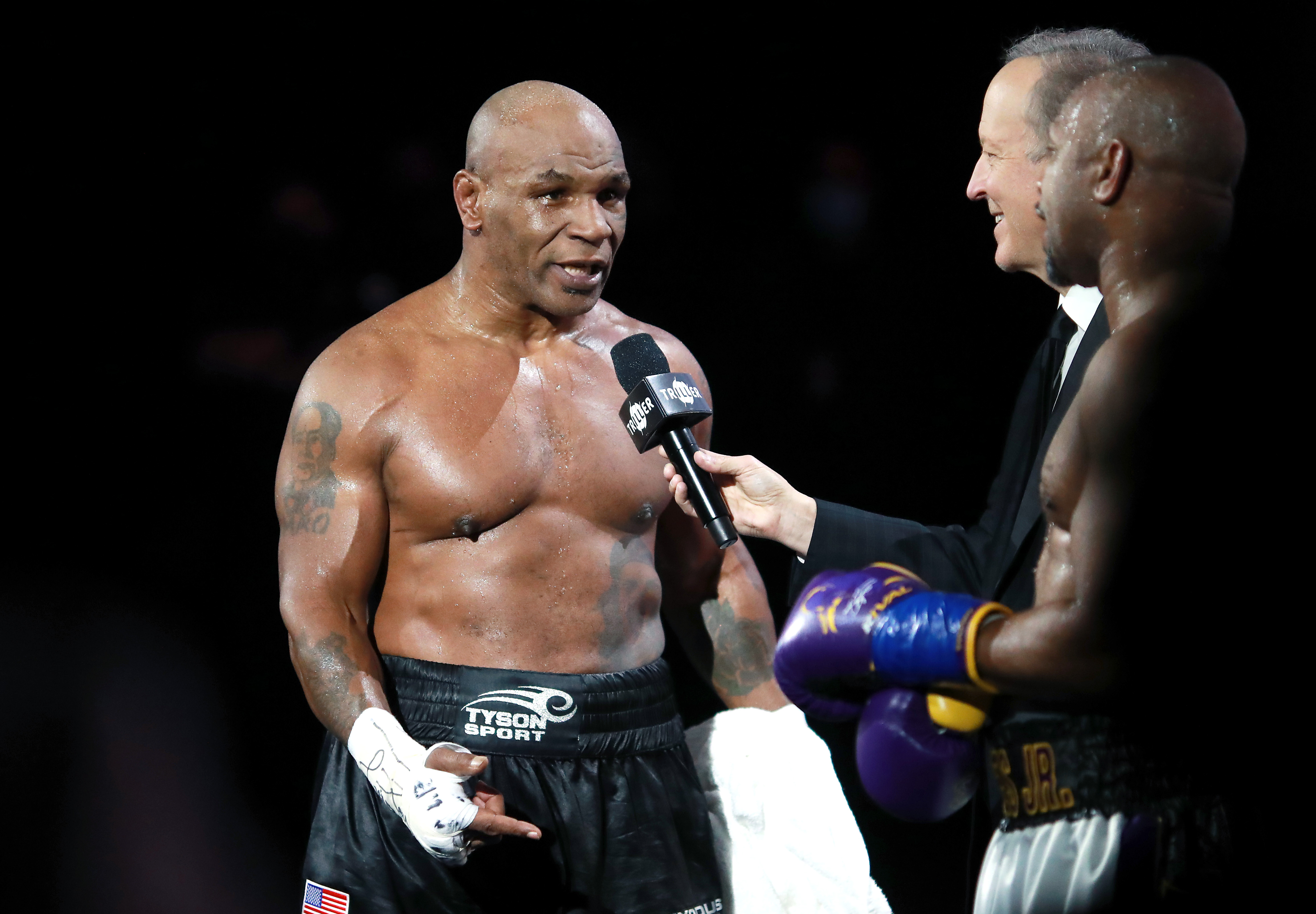 Mike Tyson Details His Crazy Days as a 12-Year-Old Criminal
Former heavyweight boxing champion Mike Tyson details his days as a 12-year-old criminal during a recent podcast.
A lot happened before Mike Tyson became the Hall-of-Fame boxer he turned out to be. Tyson had a very troubled childhood, one that played a role in providing him with the toughness necessary to become a heavyweight boxing champion. He finished his professional boxing career with 50 wins. He nearly had that same number of arrests by the time he was 12 years old.
Mike Tyson's life before boxing
Mike Tyson grew up in the Brownsville section of Brooklyn, New York. Throughout his early life, Tyson lived in neighborhoods with a high crime rate. Oftentimes, Tyson found himself in trouble and eventually found himself living at the Tryon School for Boys.
While at the school, Tyson learned to box. He had been a street fighter, but Bobby Stewart, a juvenile detention center counselor, got him into boxing. Stewart trained Tyson and helped him develop into a boxer and develop a love for the sport.
Stewart then introduced Tyson to legendary trainer Cus D'Amato. D'Amato went on to train Tyson as a professional. D'Amato became more than a trainer to Tyson. He became a mentor. When Tyson's mother died at the age of 16, D'Amato took Tyson in under his wing.
Prison sentence interrupted a dominant boxing career
Mike Tyson won the first 37 fights of his professional boxing career. He suffered his first loss in stunning fashion. On Feb. 11, 1990, James' Buster' Douglas shocked the boxing world when he handed Tyson his first pro loss, defeating him at the Tokyo Dome. Not only did Douglas beat him, but he also knocked him out.
Tyson bounced back from the loss four months later with a first-round knockout victory over Henry Tillman. Tyson won three more fights before he was sentenced to prison on a rape charge. Before he was sentenced, Tyson had compiled a 41-1 record.
Tyson spent three years in prison and when he returned to his boxing career, he just wasn't the same. He defeated Peter McNeeley on Aug. 19, 1995, in his first fight after his release. After three more wins, he had back-to-back losses to Evander Holyfield. In Tyson's final 10 professional fights, he went 5-5.
Tyson details his criminal life at the age of 12
Mike Tyson was a recent guest on the IMPAULSIVE podcast and he reflected on his days back in the Brownsville section of Brooklyn, New York. He recalled a life of crime, but said he always wanted to make his mother proud after she was there for him whenever he got into trouble.
"I didn't want to let my mother down," he said. "My mother really did a lot. Always going to police stations to get my ass out. She would beat my ass so bad, in front of the police. I've been arrested 40 times before I was 12. My mother was so humble and proud and I was arrogant."
When Tyson was asked what kinds of things can a 12-year-old do to get in so much trouble, Tyson rattled them off. "Burglaries, pick-pocketing, snatching jewelry," he said. "One-punch knockout and then go in their pocket, robbery." Co-host Logan Paul said he heard that Tyson, at age 12, was almost the same size he is now. "Yeah," Tyson said. "Everybody thought I was going to be seven foot. In school, I used to get my ass kicked, but once I really learned about fighting and stuff, I kicked a lot of ass."