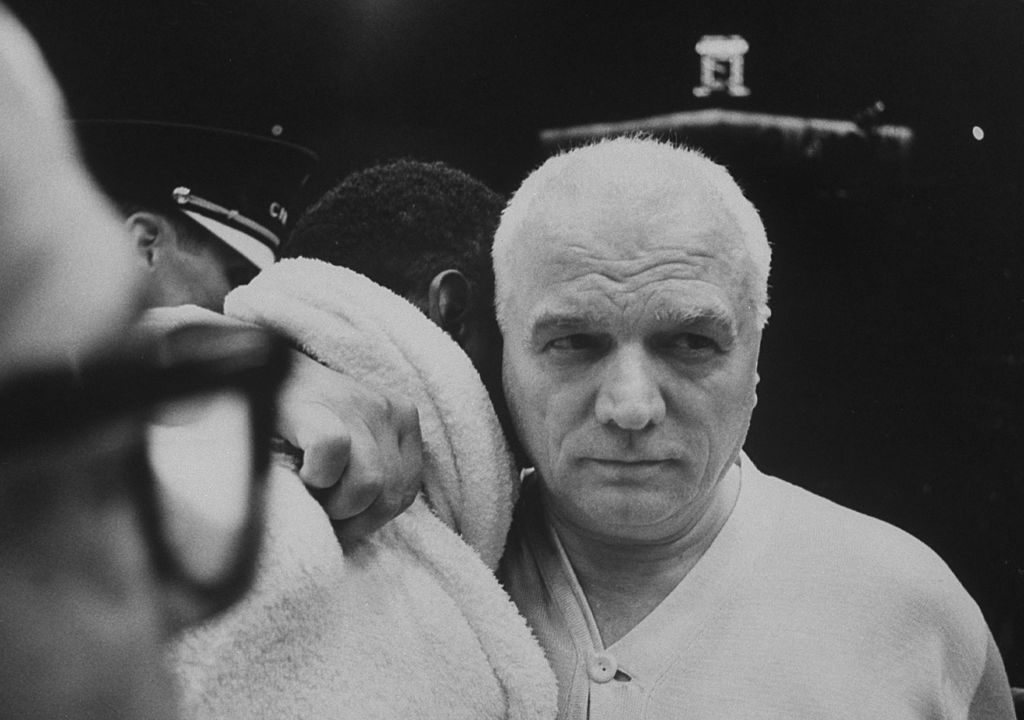 Who Was Cus D'Amato and Why Did Mike Tyson Respect Him so Much?
Who was Cus D'Amato and why did former heavywight champion and legendary boxer Mike Tyson respect him so much?
It took a lot to reach Mike Tyson. Cus D'Amato was able to do just that. Tyson grew up poor and had a rough upbringing that included more than 30 arrests before he was 13 years old. D'Amato was able to become a father figure, a mentor, and a boxing trainer that helped Tyson become the youngest boxer to ever become heavyweight champion of the world.
Who was Cus D'Amato?
Constantine 'Cus' D'Amato began as an amateur boxer but his career was cut short because of an eye injury that was suffered in a street fight. Instead of boxing, he made a career out of teaching people how to box. D'Amato opened his first gym at the age of 22 and he worked, lived, and slept there – literally.
Rocky Graziano was one of the earlier boxers who fought under the tutelage of D'Amato, but he later switched trainers. D'Amato trained former heavyweight champion Floyd Patterson, who went on to be the youngest to claim that title at the time. He was 21. Not only was Cus a trainer, he was a role model.
Anthony Patti used to box at D'Amato's gym in those early days. He used to box when Patterson was there. "I got in the ring a couple times — y'know, backyard boxing — and I loved it," Patti told recordnet.com in 2017. You got to understand. Growing up in my neighborhood, what are you going to do?" (Patterson) was one of the nicest people you want to meet. Very quiet. He never bragged about anything. He was just a good person. That was Cus' bringing-up."
D'Amato meets Mike Tyson
It took Mike Tyson to be locked up in a juvenile detention center for him to meet Cus D'Amato. Tyson was locked up at the Tryon School for Boys where he met Bobby Stewart, a counselor who helped some of the juveniles with their boxing skills. He would spar with them and Tyson wanted to be a part of that. After some good behavior, Stewart let Tyson box.
After seeing Tyson's talent, Stewart notified D'Amato, who brought him on board. "Cus's gym was on top of the police station in Catskill, Tyson wrote in his book IRON AMBITION: My Life with Cus D'Amato. "Inside it was old and musky and there was a small ring. There were also a lot of weather-beaten newspaper clips on the wall. There were a few older white guys there along with a younger guy named Teddy Atlas who was assisting Cus. I was introduced to Cus and in a second I could see that he was totally in control of everything there. He just sucked up all the air in the room. Shook my hand and there wasn't a trace of a smile on his face. He showed no emotions."
Tyson showed off his talents and impressed D'Amato and Teddy Atlas, a trainer who worked under D'Amato. Tyson asked Stewart what D'Amato thought of him. "He said I can't come back?" Tyson wrote in the book. "No, he said, 'Bobby, barring outside distractions, that is the heavyweight champion of the world and possibly the universe.' But only if you continue to work like you've been working."
Tyson's relationship with D'Amato
When Mike Tyson was released from the Tryon School for Boys, he moved in with Cus D'Amato. They developed a strong bond, one that went beyond boxing. He became Tyson's legal guardian after Tyson's mother died. He was the father Tyson never had.
D'Amato was the only person to strike fear in Tyson. He was also the only one to keep him under control – the one to criticize him constructively. "I was petrified when I was alone with him," Tyson wrote in his autobiography. "If he called me – 'Mike, I need to talk to you' – I didn't feel good going over to him. That's when he'd start giving me his detailed criticisms of my fights. People see the public celebrations of my sensational knockouts but they don't hear Cus talking to me alone after the fight."
D'Amato died when Tyson was 19 years old. Tyson was 11-0 as a professional fighter. They needed each other. Tyson gave credit to D'Amato for turning his life around. D'Amato once said that being able to develop a young, talented fighter like Tyson, "makes me excited, makes me feel like a young fella," he said in the New York Times.