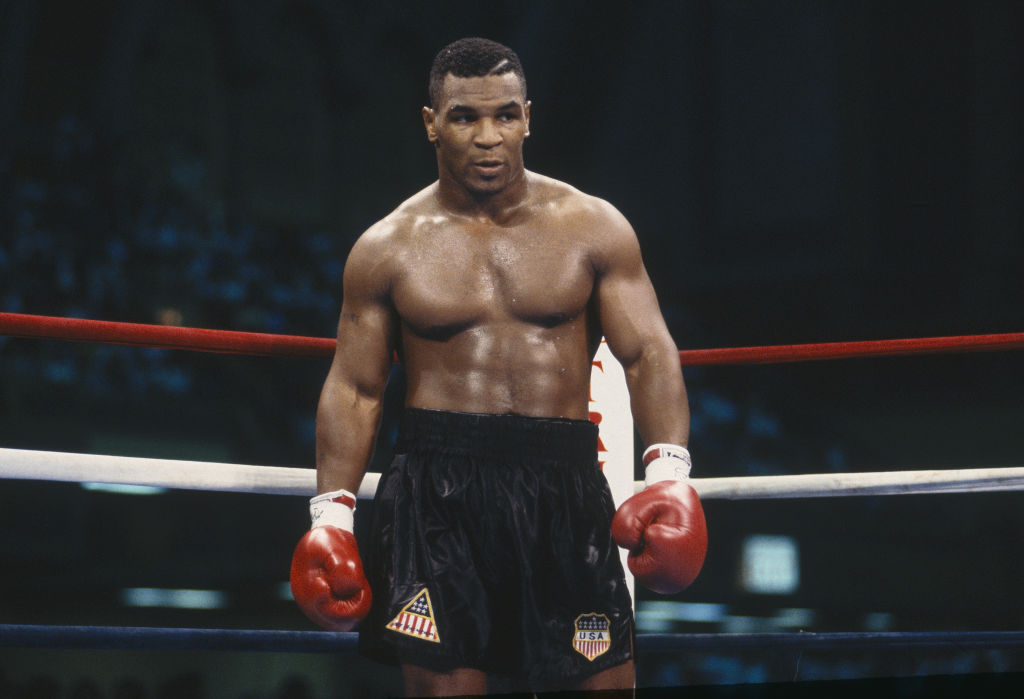 Mike Tyson Learned About 'Exploding Livers' From Legendary Trainer Cus D'Amato
Inside and outside the boxing ring, Mike Tyson has shown his intensity. He's always been a fighter, but his first professional trainer, the legendary Cus D'Amato, turned him into a boxer. Tyson always had the fight in him, but D'Amato is the man responsible for making it work. Mike Tyson's boxing highlights As an 18-year-old, …
Inside and outside the boxing ring, Mike Tyson has shown his intensity. He's always been a fighter, but his first professional trainer, the legendary Cus D'Amato, turned him into a boxer. Tyson always had the fight in him, but D'Amato is the man responsible for making it work.
Mike Tyson's boxing highlights
As an 18-year-old, Mike Tyson began his professional boxing career on March 6, 1985, with a first-round knockout of Hector Mercedes and it exploded from there. Tyson, at the age of 20, became the youngest boxer to be crowned the heavyweight champion of the world when he defeated Trevor Berbick.
Tyson used his speed and superior strength to win the first 37 bouts of his professional career. He won 26 of his first 28 fights by knockout. The shocker of his career when he dropped a decision to an unknown fighter named James 'Buster' Douglas on Feb. 11, 1990.
After the loss to Douglas, Tyson bounced back with a first-round knockout of Henry Tillman, the 1984 Olympic gold medalist who defeated Tyson as an amateur. In 1992, Tyson was sent to prison for rape and returned to the ring after serving three years. Twice, Tyson fell to Evander Holyfield, the second time being the infamous ear-biting bout. Tyson finished his career with 50 wins, 44 by knockout. He had six losses and two no contests.
A unique relationship with Cus D'Amato
When Mike Tyson was 12 years old, he was arrested for stealing a purse and sent to the Tryon School for Boys. It was there that Tyson met a man named Bobby Stewart, a counselor and a former boxer. Stewart introduced Tyson to Cus D'Amato, a man who had once trained Floyd Patterson.
Tyson and D'Amato became close. After his release from Tryon, Tyson moved in with D'Amato, who had become his manager. D'Amato eventually adopted Tyson and because his legal guardian after Tyson's mother had died. At the same time, Tyson was hoping to represent the US Olympic team, but two losses to Henry Tillman crushed those dreams.
Tyson's biggest loss came on Nov. 4, 1985, when D'Amato died of pneumonia. His death left Tyson without a father figure. Some have said that D'Amato's death was a contributing factor to Tyson's later problems outside of the boxing ring.
Cus D'Amato's impact on Tyson
Cus D'Amato had a cool and calm demeanor about him. Mike Tyson didn't. That combination worked wonders as D'Amato calmly told Tyson how to punch, while the aggressive Tyson executed the plans to perfection. Tyson once admitted that he was born with an aggressive style, but D'Amato shaped him into the boxer he turned out to be.
"I think I was born that way," Tyson said. "But I developed [my knockout ability] through Cus D'Amato telling me repetitiously over and over again to do this movement and to punch with this type of bad intentions. And just to have ferociousness and mean intentions whenever you throw punches and stuff. And try and punch through your opponent, not at him. It was some nasty stuff that I would never tell my kids to do."
Tyson said it was D'Amato who fueled his inner fire, bringing out the monster in him. "Cus fuelled my 'I don't give a f**k' attitude," he said. "Every fight I had, Cus would be talking about breaking ribs, exploding livers, pushing a guy's nose into his brain. But he didn't shout it — he delivered the message cooly and calmly."