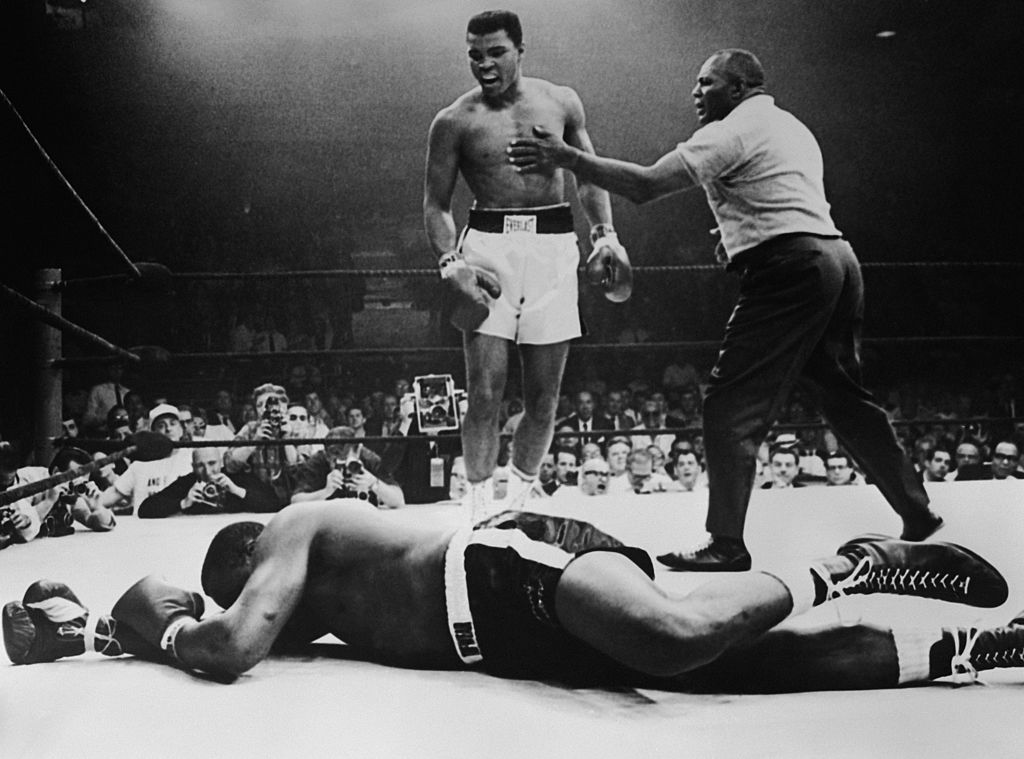 The Mysterious Death of Boxer Sonny Liston: Natural Causes, Overdose, or Murder?
They mysterious death of boxer Sonny Liston: Was it natural causes, heroin overdose, or was he murdered by the mob?
Charles 'Sonny' Liston "around" 40 years old when he died in 1970. Liston, who was never sure what year he was born, was a talented boxer who went on to become the world heavyweight champion in 1962 after knocking out Floyd Patterson in the opening round. Liston, known for his two fights against Muhammad Ali, was found dead by his wife in their Las Vegas home. A coroner ruled Liston died of natural causes, but there have been many who had disputed that ruling.
Sonny Liston's boxing career
On Sept. 2, 1953, 23-year-old Sonny Liston made his professional boxing debut and made it a memorable one by knocking out Don Smith in the first round of their heavyweight bout. Liston won his first seven fights before falling in 1954 to Marty Marshall in an eight-round split decision. He wound up fighting Marshall twice again, beating him both times.
Liston's career was highlighted by his 1962 fight with Floyd Patterson with the heavyweight title on the line. Liston made quick work of Patterson, knocking him out at 2:06 of the opening round with a left hook. The two met again in 1963 and Liston, again, made quick work of Patterson beating him in a fight that lasted four seconds longer than the first meeting.
Liston met Muhammadi Ali on Feb. 25, 1964 to defend his title. The bout was intense from the get-go. In the third round, Ali cut Liston under his eye and in the fourth and fifth rounds, Ali complained of a burning sensation in his eyes that eventually cleared by the sixth when Ali became the aggressor and put it to Liston, who never came out for the seventh. Ali was awarded a technical knockout. The two went at it again on May 25, 1965, in a bizarre fight that ended in the first round when Ali quickly knocked Liston down and he never got up, prompting many fans to say the fight was fixed and that Ali threw a phantom punch. 
Liston's bad reputation
Prior to his boxing days, Liston had found himself in trouble. That trouble, however, helped set the tone for his boxing career. In 1950, Liston was sent to prison after committing a series of muggings and armed robberies. It was in prison, where he spent a little more than two years, when he learned to box.
Sonny Liston finished his professional boxing career with a 50-4 record, winning 39 of those fights by knockout. While Liston was in the midst of his career, there had been rumblings that Liston had ties to the mob and that he may have thrown not one, but both fights to Muhammad Ali.
In a book by Nick Tosches called The Devil and Sonny Liston, Tosches quoted one gangster who had bet on the first Ali-Liston bout. "This guy didn't just take a dive, he did a one and a half off the high board. It was so bad. I figured we blew everything."
Liston's death still a mystery
Liston had fallen into a life of drug and alcohol abuse, and in several documentaries about him, Liston repeatedly said he had feared for his life. It was nearly 50 years ago when his wife Geraldine returned home from a trip, smelled a foul odor and found her husband unresponsive in his room upstairs.
Several reports say Liston had fresh needle marks on his arms when he died. The coroner said he died from natural causes. Others have said he may have been murdered in some sort of mob killing. Fifty years later, the mystery still remains.
In 2013, there was a newly created book titled According to Warjac: Most Wanted, written by Greg Swaim. The author claimed his late father Dale Cline, aka James John Warjac, helped kill Liston via a forced overdose. "My father told me the story about Sonny's death – he was there when he was killed, along with others in the Mob," wrote Swaim. "He was very careful not to disclose too much to me – I assume he was worried about the pressure the Mob may [impose], using his children as a threat."