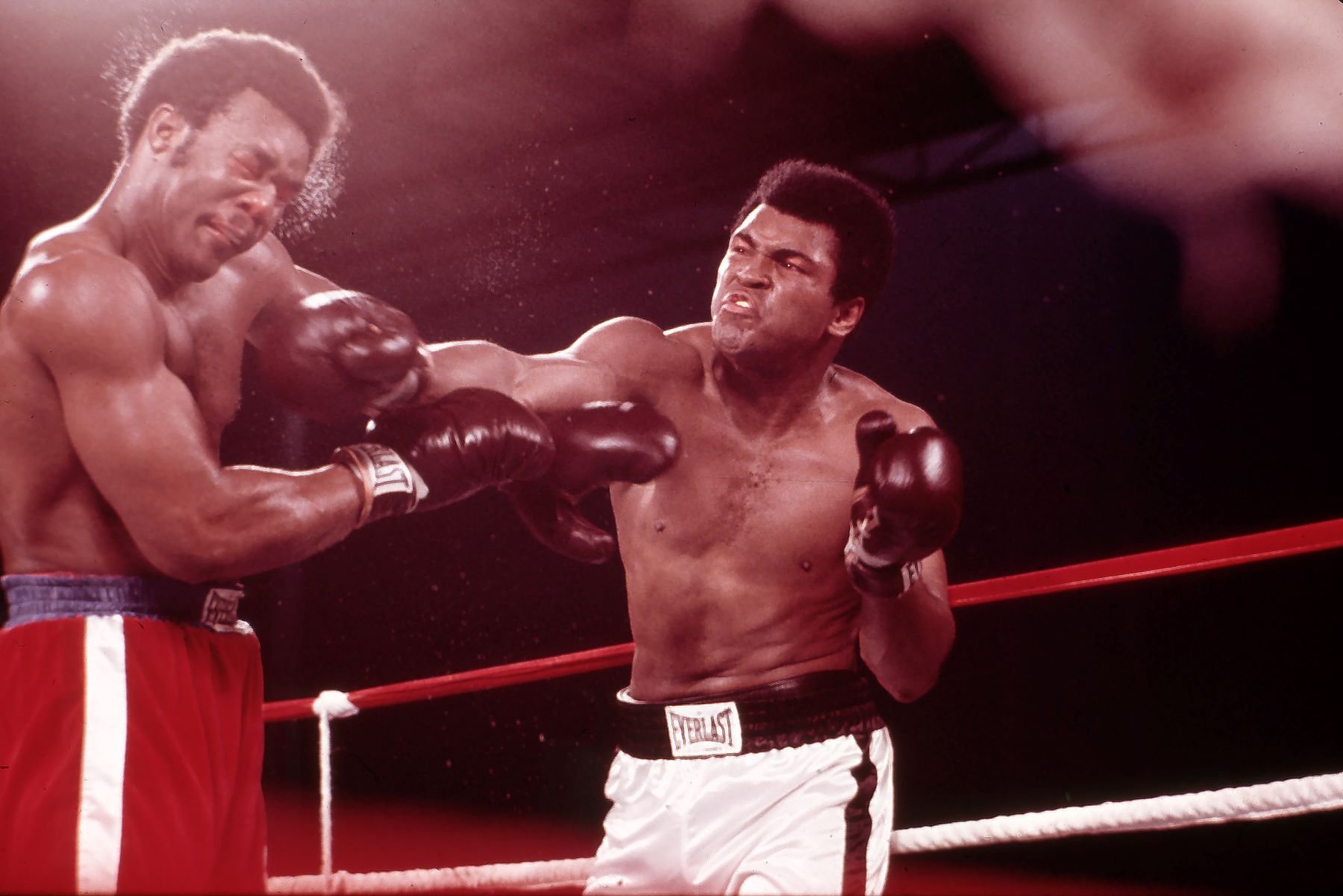 Why Was There No Muhammad Ali vs. George Foreman Rematch After 'The Rumble in the Jungle'?
Muhammad Ali and George Foreman met in the 'Rumble in the Jungle', one of the most famous fights in history. Why was there not a rematch?
On Oct. 30, 1974, Muhammad Ali and George Foreman took part in one of the biggest matches in boxing history, "The Rumble in the Jungle," in Kinshasa, Zaire (now the Democratic Republic of Congo). It wasn't often that Ali came into a fight as an underdog, but that's precisely what he was against Foreman, who was the undefeated heavyweight champion of the world and considered by many to be unbeatable, especially after dominating the likes of Joe Frazier and Ken Norton. However, in front of 60,000 spectators at 20 May Stadium (or Stade du 20 Mai) and a worldwide TV audience believed to be around a billion people, Ali shocked the world with an eighth-round knockout, handing Foreman his first loss in 41 professional fights.
Boxing fans clamored for a rematch, as did Foreman himself, but a second bout would never happen. This is a look at why a second fight between Muhammad Ali and George Foreman didn't take place.
Most people thought Muhammad Ali would lose to George Foreman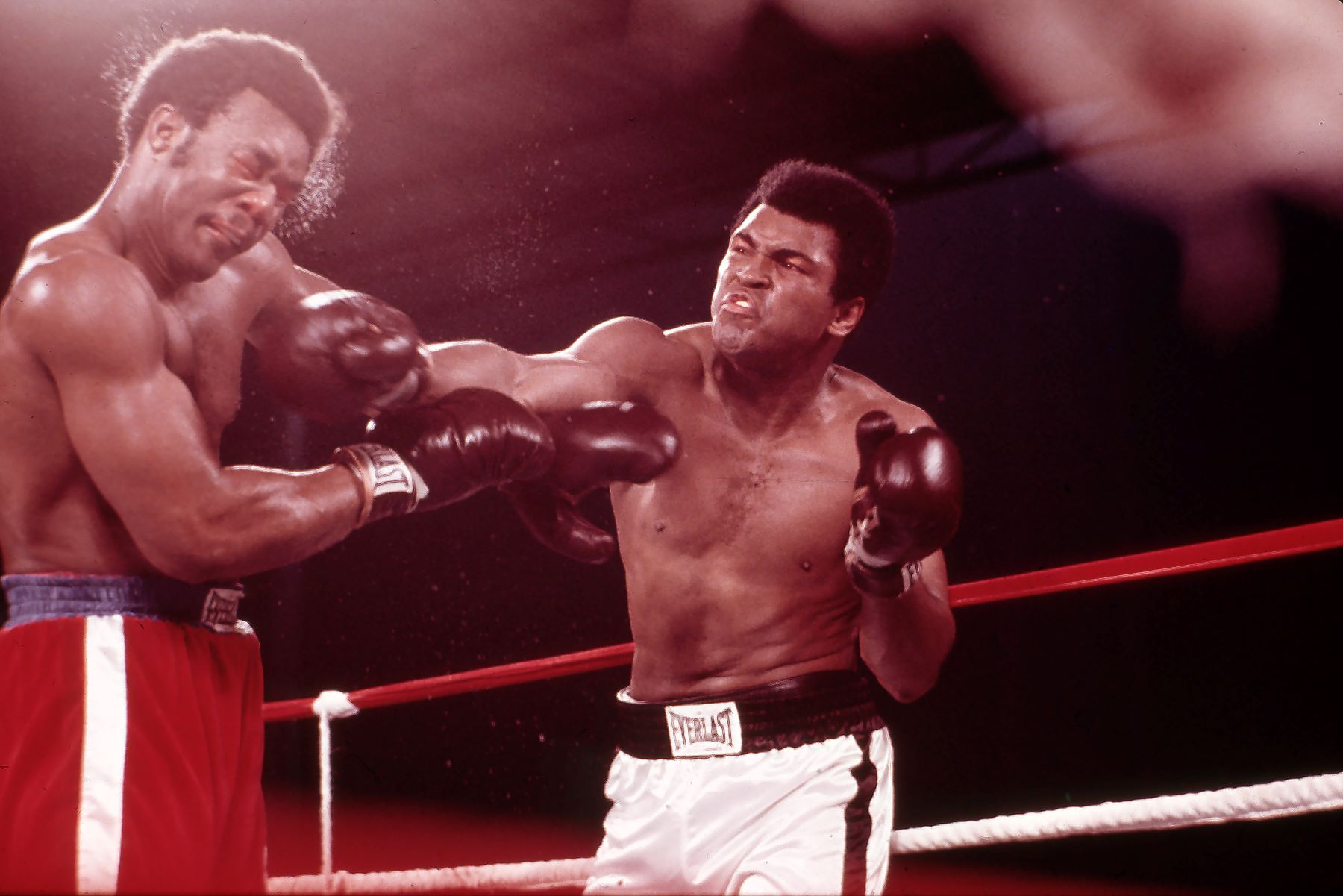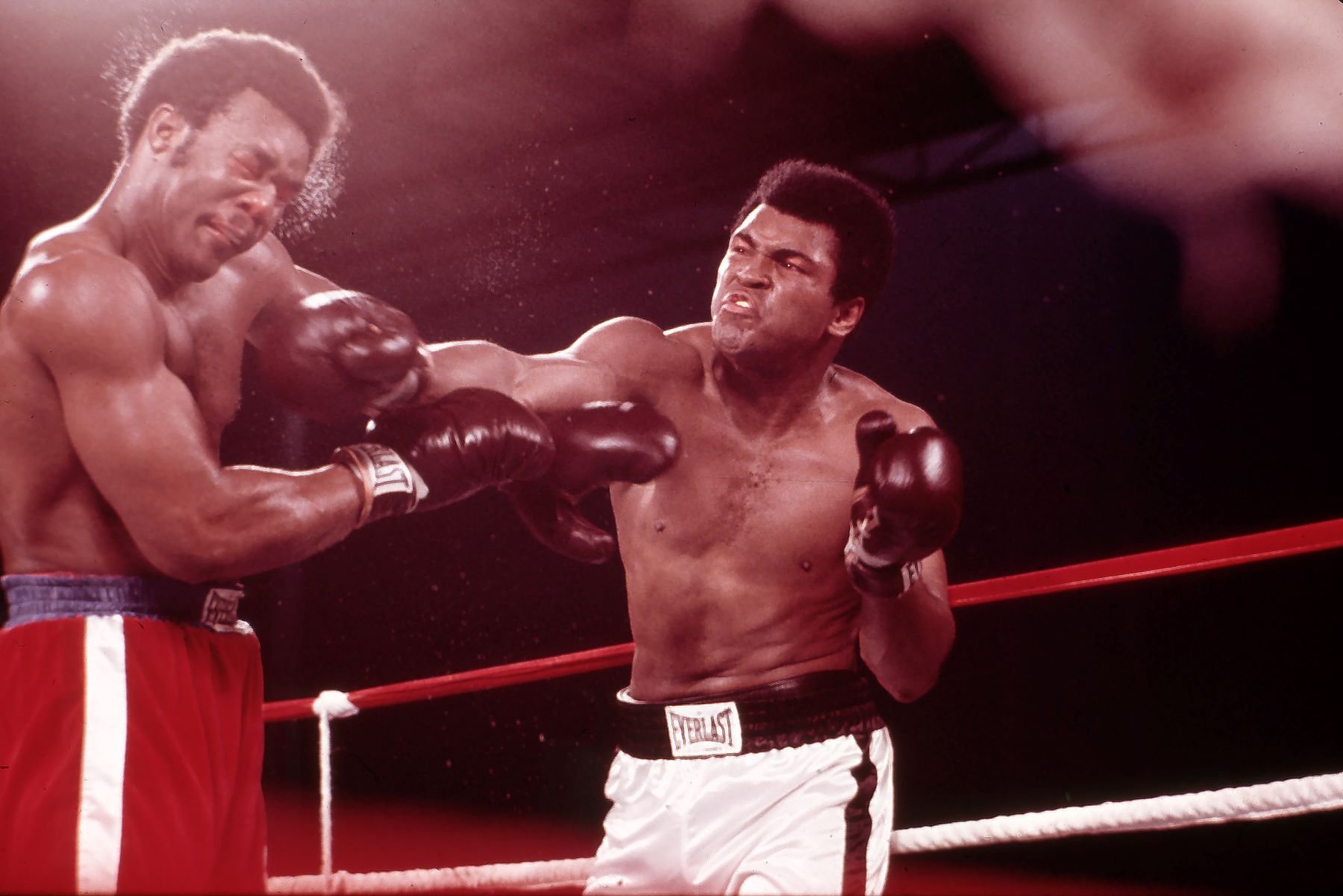 When Muhammad Ali was stripped of the heavyweight crown in 1967 for refusing induction into the armed forces, George Foreman hadn't even hit the professional boxing scene yet. Foreman would win the gold medal at the 1968 Summer Olympics in Mexico City and quickly rose through the heavyweight ranks during Ali's three-year suspension, dominating his opponents with his punching power.
When Ali returned to the sport in 1970, he wanted to reclaim the title that he'd never lost, and the "Fight of the Century" with undefeated heavyweight champion Joe Frazier was set. Frazier handed Ali his first professional loss and successfully defended his title twice in 1972. However, on Jan. 22, 1973, Frazier ran into the monster that was George Foreman in his prime. Foreman embarrassed Frazier, who was 29-0 at the time, knocking him out in the second round to win the title and earning the title of the greatest fighter in the world at the time. Naturally, something like that didn't sit well with Muhammad Ali.
In the years following his loss to Joe Frazier, Ali won 12 of 13 fights, losing only to Ken Norton before meeting up once again with "Smokin' Joe" on Jan. 28, 1974, in what most looked at as a number one contender's bout. Ali prevailed, setting up his match with George Foreman. Still, nobody gave Ali much of a chance. Ali was 32 at the time, and many thought he was past his prime. Foreman was still just 25, and it seemed that nobody could handle him. He was too strong and too indestructible to be beaten.
The fight was initially scheduled for Sept. 1974, and both men trained for months in Zaire to get used to the climate. However, eight days before the fight, Foreman was cut in a sparring session, and the fight was moved to late October, which was when Muhammad Ali would prove his critics wrong.
Ali vs Foreman in 'The Rumble in the Jungle'
When the opening bell rang at "The Rumble in the Jungle," Muhammad Ali surprised everyone by taking the fight right to George Foreman. Most suspected that he wouldn't want to get into a toe-to-toe battle with the hard-hitting champion, but he continued to throw straight rights at Foreman's head. But Foreman was hitting shots of his own late in the first round, which is when Ali decided to change things up.
When the second round began, Ali let Foreman throw shots at him while covering up on the ropes. The champion was merely hitting some outside shots on the arms and body but not racking up any points or hurting Ali. But what he was doing was expending energy in what Ali would later call the "rope-a-dope" technique. When Foreman would tire during the next few rounds, Ali hit him with shots to the face, and the champion got very puffy. He staggered Foreman to start the fourth round and again at the end of the fifth.
By the seventh round, Foreman was visibly exhausted, and when he hit Ali with a clean blow, a blow that had been knocking out other opponents, the challenger just whispered: "That all you got, George?" In the eighth round, it was clear that Foreman was on his last legs, and Ali took advantage. Right hooks bombarded the champion, and a five-punch combo that ended with a left hook and a straight right sent Foreman to the canvas. Big George struggled to get to his feet, and the fight was called. Muhammad Ali had pulled off the upset and was once again the heavyweight champion of the world.
Why a rematch between Muhammad Ali and George Foreman never happened
After "The Rumble in the Jungle," a rematch with Muhammad Ali and George Foreman seemed like a mere formality. Fans wanted it, Foreman wanted it, and Ali had a history of big-time rematches with Henry Cooper, Sonny Liston, Floyd Patterson, Jerry Quarry, George Chuvalo, Joe Frazier, and Ken Norton. So, a rematch with George Foreman seemed likely, right? Wrong.
Following the fight with George Foreman, Muhammad Ali took fights that seemed a little easier. Five months after "The Rumble in the Jungle," he took on Chuck Wepner, who wasn't given much of a chance but gave the champ all he could handle and is best known for being the fight that inspired Sylvester Stallone to write Rocky. Next up was Ron Lyle, whom he knocked out in the 11th round, the same fighter that George Foreman knocked out in the fifth round after his 15-month layoff after losing to Ali. As Foreman once told RingTV, right before he fought Lyle, Ali called the former champion to talk about a rematch.
"Ali called me at home in California, just prior to my fight with Ron Lyle. He said I hear you want a rematch and that's fine, but you must re-hire Dick Sadler as trainer. I said that Sadler would never work my corner again and Ali responded, angrily, by saying there would be no rematch."

George Foreman on a rematch with Muhammad Ali
Dick Sadler was George Foreman's trainer for years and helped build the style that would help him become the world's heavyweight champion. Unfortunately, he was also the one that may have cost Foreman the title in Zaire. Foreman would later say that Sadler acted very strangely leading up to and during "The Rumble in the Jungle" and made zero attempts to stop what was happening during his bout with Ali.
"Every round he was telling me to attack, attack, attack. He was slapping my leg in the corner, urging me to get him, telling me I had Ali hurt. Not once did he ask me to stop and let Ali bring the fight to me. I was the champion that night, but it was as though he was burning me out on purpose."

George Foreman
George Foreman and Dick Sadler parted ways, and Muhammad Ali was adamant that the only way he would fight Foreman again was if Sadler was back in his corner. Many believe it's because Ali knew that if he ever stepped foot in the ring with Foreman again, he'd be destroyed as Big George continued to dominate his opponents in his return after the loss in Zaire. While Ali defeated Joe Frazier in their epic trilogy bout, the famous "Thrilla in Manila," it took everything he had, exhausting him by the end of the match. Meanwhile, following the fight with Lyle in 1976, Foreman destroyed Frazier, knocking him out by the fifth round.
Dick Sadler later became a part of Ali's entourage, which obviously got plenty of rumors swirling that he had something to do with Ali ducking Foreman. But Foreman never bought into that and never bought into Ali being scared of him, at least publically. Despite never getting his shot at Ali again, Foreman, as per usual, showed tremendous class.
"Ali was the bravest man I ever shared the ring with and it all came down to the issue we had with Dick Sadler. Strange things can happen in boxing matches, that fighters never mention, and I may have caught him with one punch that he wasn't willing to take again.

"A really heavy body shot bent Ali over at the waist and it was obvious he was hurt. When the bell rang to end that particular round he gave me a look and I remember thinking to myself, this is the bravest man I've ever faced. Despite chasing the rematch I asked myself, many times, if I truly wanted to get back in the ring with him.

"If Ali was a touch scared of fighting me again – I was glad of it."

George Foreman
It's unfortunate that the world never got to see Muhammad Ali and George Foreman in the ring following "The Rumble in the Jungle." It certainly would have been another great bout between two of the best fighters in history.