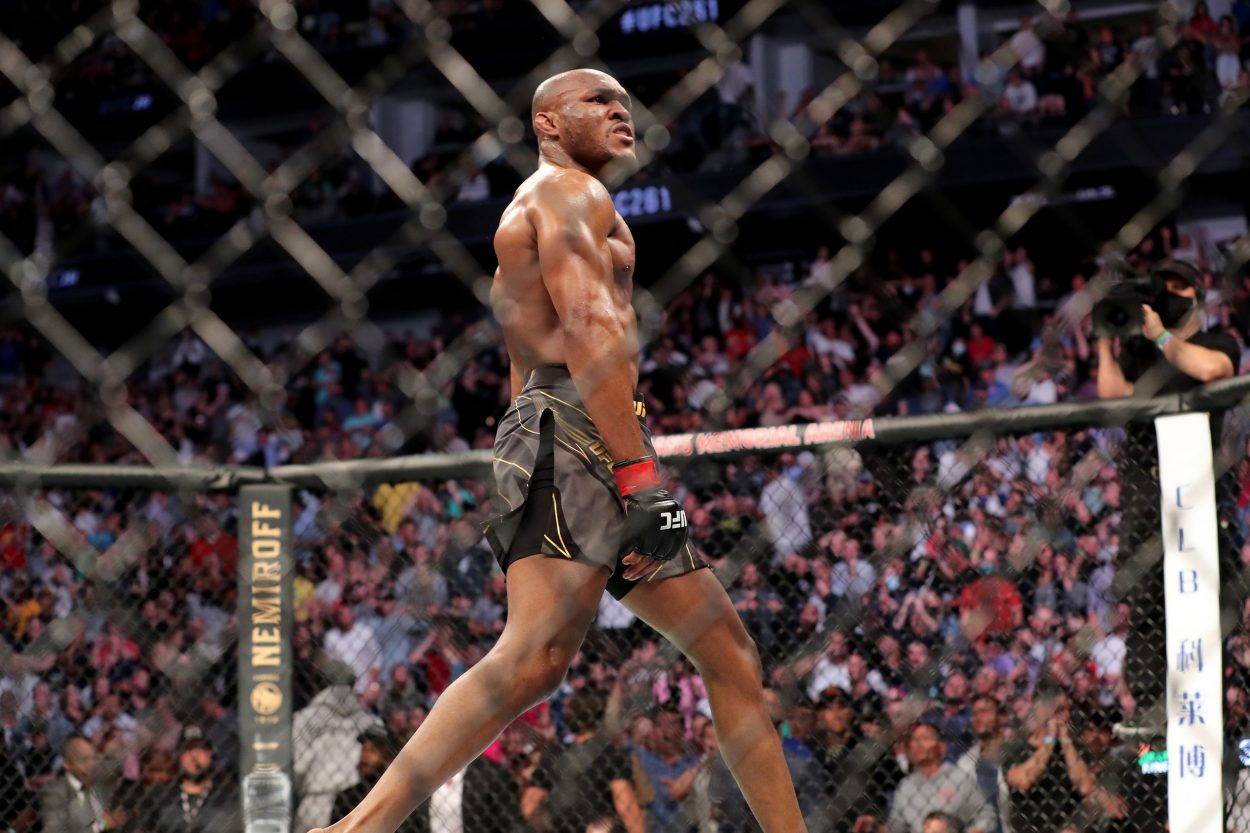 Kamaru Usman Makes Brash Claim That UFC Africa Would Be Bigger Than Muhammad Ali's and George Foreman's 'Rumble in the Jungle'
UFC welterweight champion Kamaru Usman wants to see the company come to Africa.
Muhammad Ali and George Foreman made history when they had their "Rumble in the Jungle" back in 1974. Current UFC welterweight champion Kamaru Usman believes UFC Africa would be even more significant to the region.
Usman is one of the most dominant fighters in mixed martial arts and building a reputation as the greatest welterweight in UFC history. He is 14-0 since making his debut with the company in 2015 and has already defended his welterweight belt four times after winning the strap from longtime title-holder Tyron Woodley in March 2019.
The Nigerian Nightmare has done it all in mixed martial arts. He wants to see the company plant its feet in Africa.
The UFC has multiple African champions
For the longest time, Brazilian fighters were the dominant force in mixed martial arts. However, this is the age of the African fighter.
Kamaru Usman is one of the best to enter the Octagon. His run of dominance at welterweight speaks to his greatness. But a couple of other champions are every bit as big.
Israel Adesanya is another Nigerian champion. The middleweight title-holder is one of the most technically gifted fighters in the sport, not to mention an incredibly charismatic man who frequently entertains with his trash talk and prefight walkouts.
Much like Usman, Adesanya is on a spectacular run of his own at middleweight. The Last Stylebender made a failed run at becoming a two-division champion with a loss to Jan Blachowicz in a fight for the light heavyweight title back in March. However, he's defended the middleweight belt three times since defeating Australian Robert Whittaker for the undisputed title in October 2019.
Then there's Francis Ngannou. The Cameroonian first fought for the belt in January 2018, losing to longtime heavyweight champion Stipe Miocic. An extremely lackluster loss to Derrick Lewis followed immediately thereafter. Still, Ngannou would not b denied. He went on a four-fight win streak to earn a rematch with Miocic, finishing Stipe with a vicious knockout in the second round.
Ngannou's return to Cameroon was a testament to how big the sport is on the African continent. He was swarmed by massive crowds everywhere he went. It turned into one large celebration.
The kind of adoration Ngannou received is likely why Usman feels comfortable saying UFC Africa would dwarf one of the greatest combat sports events in history.
Kamaru Usman is certain that UFC Africa would surpass the "Rumble in the Jungle"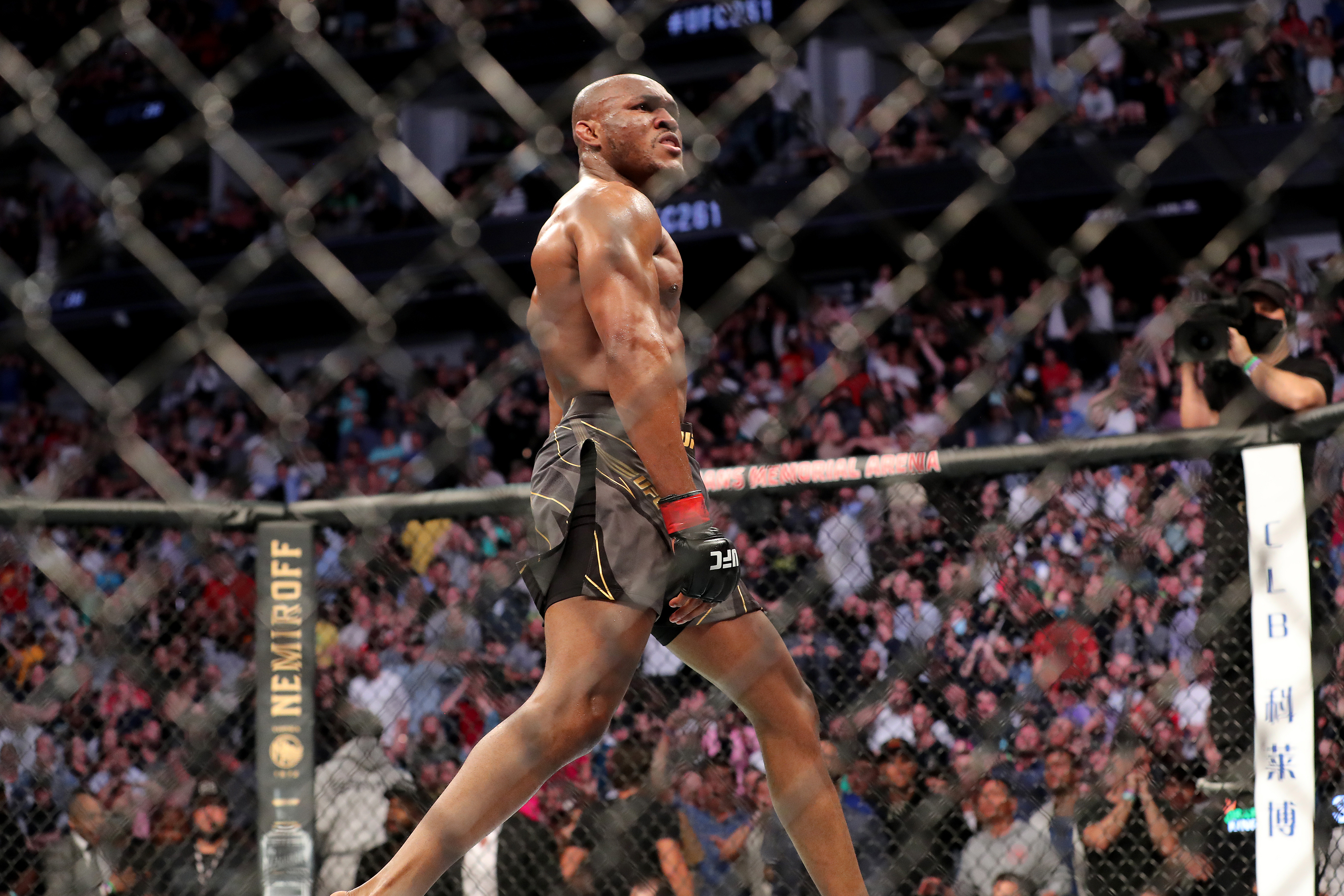 The "Rumble in the Jungle" has plenty of significance. That significance extends to the sport of boxing, the fighters involved, and the continent of Africa as a whole.
Muhammad Ali and George Foreman fought for the world heavyweight championship in Kinshasa, Zaire (now known as the Democratic of Congo) on October 30, 1974. It was the birth of Ali's rope-a-dope, with The Greatest knocking Foreman out in the fifth round.
The fight was about more than two legendary heavyweights, though. Ali said afterward he hoped it would serve as a bridge between the Black community in America and the African people. He wanted it to elevate national consciousness in American and act as a showcase for African nations.
Kamaru Usman thinks UFC Africa can be that much bigger than the "Rumble in the Jungle." He doesn't think it would be close, either.
"Hosting a UFC event in Africa would be groundbreaking," Usman told ESPN earlier this month. "It would be monumental.
"We all know the significance of the Rumble in the Jungle, the fight with [Muhammad Ali and George Foreman] here in Africa, and how massive that was and I think UFC would easily be bigger than that."
It's a bold claim, to be sure. Muhammad Ali's domestic and global fame were both on a certain level in 1974. He is still regarded as one of the most important athletic figures ever.
Yet, the fact that UFC has three African champions might validate Usman's statement.
The ball is in Dana White's court
Ultimately, Usman's statement cannot be proven true or false until Dana White makes his move.
White told Bill Simmons in April that he was targeting a UFC event in Africa for 2022. He said it could be a monumental occasion for the company and also mentioned the "Rumble in the Jungle."
"One of the cool things is right now we have three Africans: Francis Ngannou, Usman and Israel Adesanya," White said, via MMA Junkie. "One of the many monumental times in my career, but one of the things that I've always wanted to do is have a fight in Africa. The Ali-Foreman 'Rumble in the Jungle,' all that stuff I remember growing up, I haven't had mine yet. But it's coming. We're looking Africa in 2022, so I'm really looking forward to that."
Then again, this is Dana White we're talking about. He plays things pretty close to the chest and usually doesn't like to reveal the status of negotiations until making an actual announcement. When that announcement comes, it usually hits harder than a George Foreman short hook. Sometimes it stings like the bees Muhammad Ali used so eloquently spoke about.
Time will tell whether White and the UFC go to Africa in 2022. It also remains to be seen where the event would be held. Regardless, Usman feels such an event has unparalleled potential.