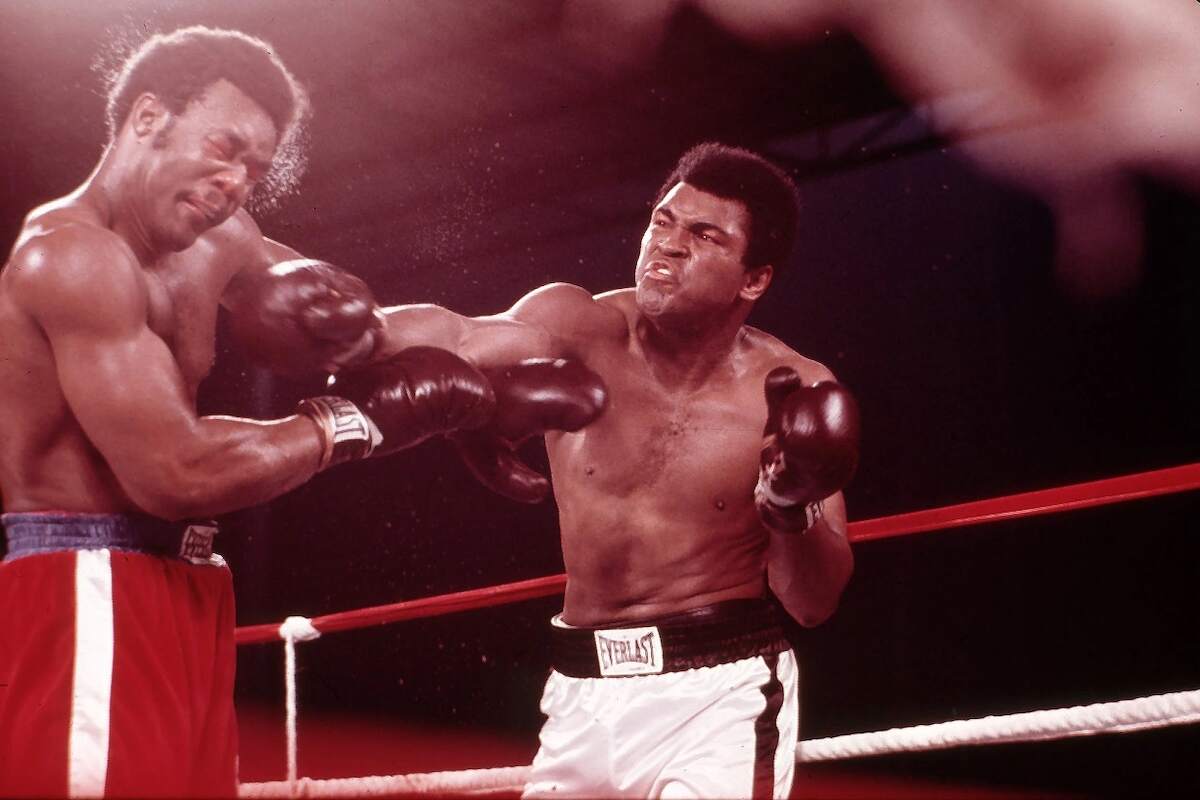 After Losing to Muhammad Ali in the 'Rumble in the Jungle,' George Foreman Fought Five Guys in a Single Night as Ali Mocked Him From Ringside
Less than six months after losing to Muhammad Ali in the "Rumble in the Jungle," George Foreman fought five men in one night in Toronto with "The Greatest" mocking him at ringside.
In October 1974, Muhammad Ali and George Foreman squared off in one of the most legendary bouts in boxing history, famously known as the "Rumble in the Jungle." Foreman, the younger and stronger of the two, walked into the ring in Zaire as the heavyweight champion of the world but didn't walk out the same way as Ali shocked the world to win the title for a second time.
The loss was the first of Foreman's professional career, and he certainly didn't take it well. While he later admitted to losing to a better fighter, Foreman was initially bitter in defeat and blamed his loss to Ali on exhaustion. So in an effort to showcase his stamina, power, and athleticism on a continent not named Africa, Foreman put together a spectacle in Toronto not even six months later in which he fought five men in one night.
For my older readers, think of the Louis Gossett Jr.-James Woods 1992 cult classic, Diggstown. For my younger readers who don't know what that is, do yourself a favor and stream Diggstown.
Foreman seemingly wanted to prove to Ali that he was still the superior fighter despite what happened in Zaire. And Ali was right there sitting ringside to watch this spectacle, at least part of it anyway. But this display, while somewhat impressive in one sense, didn't have the effect Foreman was hoping for, and Ali, as he did back in the day, made sure to let him know about it.
Muhammad Ali shocked the world by knocking out George Foreman in the 'Rumble in the Jungle'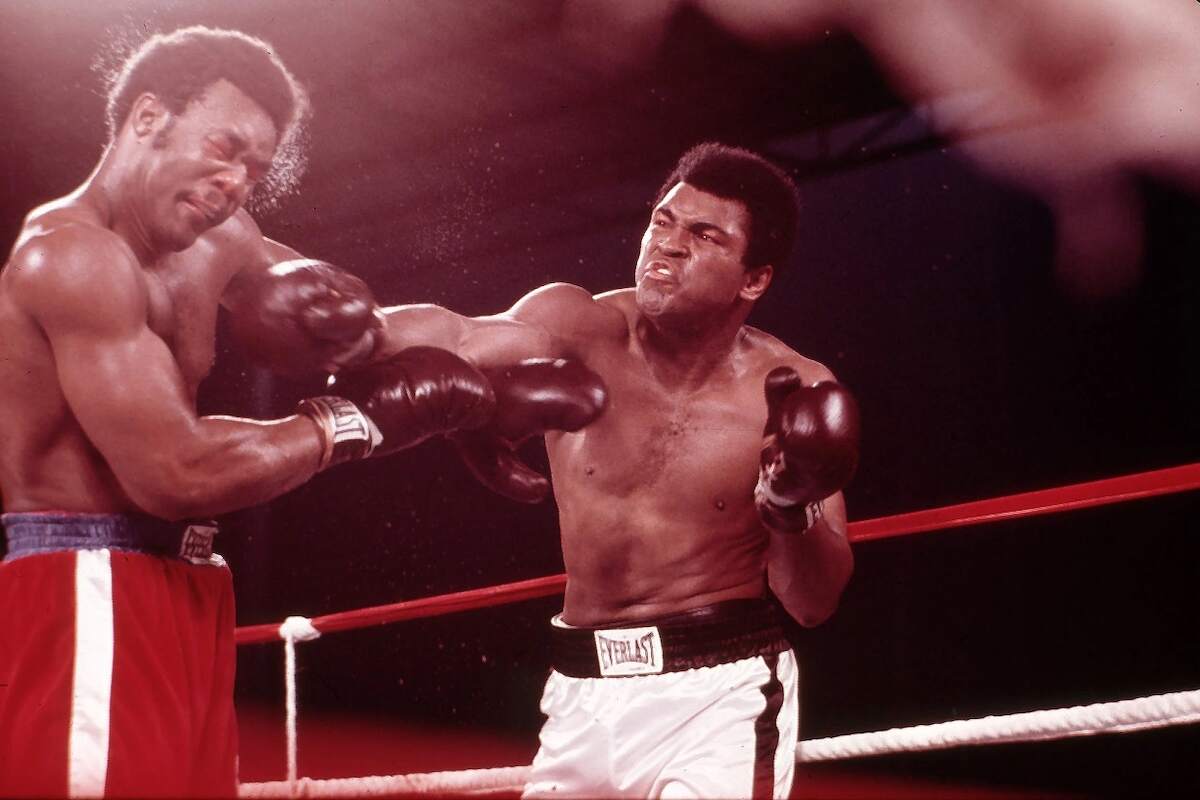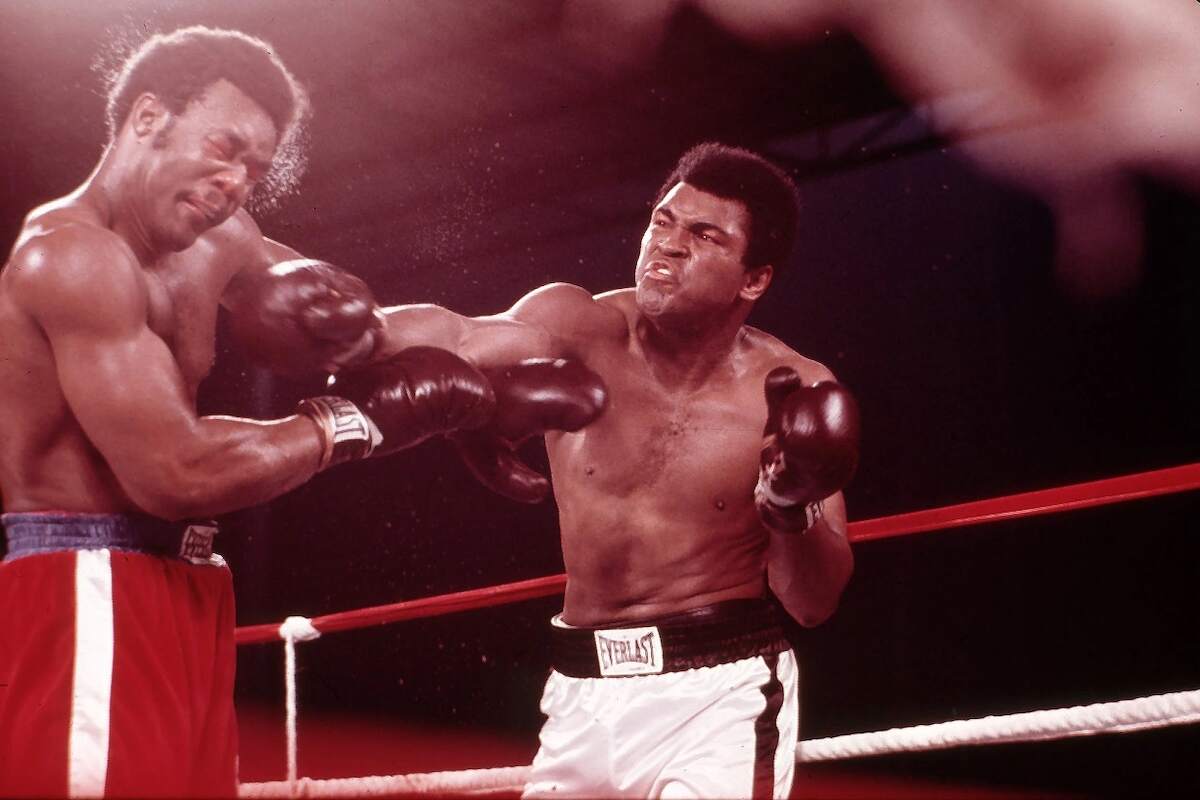 Coming into the "Rumble in the Jungle" in October 1974, Foreman, 25, held a 40-0 record with 37 knockouts and truly seemed unbeatable. After knocking down Joe Frazier six times in two rounds to win the heavyweight title in January 1973, Foreman knocked out Jose Roman in his first title defense in September 1973 and then destroyed Ken Norton in two rounds in March 1974.
Ali, 32, had split two fights with Norton in 1973 and was coming off a unanimous decision victory over Joe Frazier in January 1974 when he headed to Zaire to begin training for Foreman. Most experts believed he was overmatched against the stronger, younger champion. Still, Ali was intent on regaining the title, which he never lost in the ring as it was stripped from him when he was suspended for refusing induction into the U.S. Army.
And Ali made good on his promise to regain the title as he implemented what came to be known as the "rope-a-dope." He drew Foreman in by going toe-to-toe with the champion early on and then let Foreman wear himself out as the fight progressed, leaning on the ropes as Foreman threw punch after punch after punch. When Foreman could no longer defend himself, Ali unleashed a flurry of shots that stunned the champ. And as the eighth round came to a close, Ali landed a five-punch combination that culminated with a left hook and a straight right that sent Foreman to the canvas, ending the fight.
Six months later, Foreman fought five men in one night, with Ali mocking him at ringside
Following the loss, Foreman called for a rematch with Ali on numerous occasions. But Ali seemed to be in no hurry to step back in the ring with Foreman and instead used his first title defense to fight 36-year-old Chuck Wepner, who took Ali to the 15th round and served as the inspiration for Sylvester Stallone's Rocky series.
One month after the Ali-Wepner fight, Foreman staged his five-fight spectacle at Maple Leaf Gardens in Toronto. Most people not named George Foreman thought this was a good idea, and his normal trainers didn't even bother to show up for the event. Each fight was scheduled for three rounds, and each was against a much lighter opponent, which is likely why Foreman guaranteed to knock out all five.
Foreman began the show with a second-round knockout of Alonzo Johnson, who'd lost to Ali when he was still known as Cassius Clay in 1961. Next up was little-known Jerry Judge and Foreman floored him in the second round as well. But that was just their first fight as the two also brawled on the canvas afterward in what became a spectacle. Meanwhile, Ali was sitting ringside helping Howard Cosell with a little commentary and was essentially mocking Foreman the entire time.
Foreman then knocked out Terry Daniels, the most well-known fighter of the five, as he was the first to challenge Joe Frazier after Frazier defeated Ali in the "Fight of the Century" in 1971. Foreman and Daniels also got into it after their "official" fight was over, and the corners also got into the mix. At one point, Foreman even shoved one of his own guys across the ring.
The fourth opponent was journeyman Charlie Polite, who ended his career with a record of 17-39-3. At the time, he'd lost 30 of 46 pro fights but still had the audacity to kiss Foreman on the chin while the referee was giving instructions. And to make matters worse, he survived all three rounds to put an end to Foreman's knockout promise. The fifth and final fighter, Boone Kirkman, who Foreman knocked out in the second round in 1970, also made it through all three rounds.
At the end of the final fight, Foreman raised his arms in triumph, but nobody was a winner on this night. Sure, Foreman proved he had stamina as he was in the ring for close to an hour (he obviously wasn't fighting the whole time). But this was an overall embarrassment to boxing. And the Toronto crowd certainly had no problem voicing its displeasure.
Foreman never got his rematch but did win back the heavyweight title in 1994
Following the five-fight charade in Toronto, Foreman continued to call out Muhammad Ali but never secured a rematch before abruptly retiring in 1977 following an upset loss to Jimmy Young.
He returned to the ring in 1987, and in 1994, at the age of 45, he shocked the world by knocking out undefeated 26-year-old Michael Moorer to win the WBA and IBF heavyweight titles, making him the oldest heavyweight champion in history.